10 UFC Fighters We Want on Fear Factor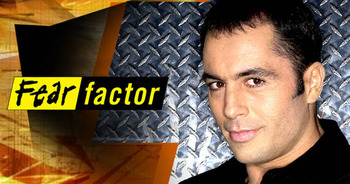 What would you rather see, Georges St-Pierre vs Nick Diaz inside the Octagon or GSP vs. Diaz in a bull testicle-eating contest?
Obviously (hopefully?), you chose the fight, but it was probably a much harder decision than you would like to admit.
While it would seem like bull testicle-eating would have nothing to do with MMA, Joe Rogan has combined the fighting world with the insanity world once again, as Fear Factor returns to NBC later this year.
Fear Factor is a reality show that featured contestants participating in three stunts, with competitors being eliminated each round until there was a single person left.
The stunts usually involves a physical stunt (climbing, jumping, running), the second is a mental stunt (eating vile things, covering one's body in something gross) and the third is usually a harder physical challenge.
With Rogan returning to the show much more famous than he was during its first run, it is not unlikely that we will be treated to a UFC-themed version of the show sometime in the near future.
Just in case we get lucky, we have a list of 10 fighters we would love to see on Fear Factor.
Brock Lesnar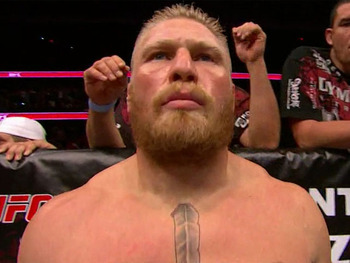 I'll get the obvious out of the way first.
Brock Lesnar is insanely popular, and is such an intimidating person that he would seem to fit right in on the show.
Not to mention how funny it would be if someone as big and bad as Brock Lesnar chicken out during one of the stunts.
Chris Leben
All fighters are a little nuts—after all, they fight for a living—but Chris Leben is one of the most insane fighters in the UFC.
Leben would almost immediately be the favorite if he was on the show, and I'm pretty sure he would chug a cow-brain smoothie for fun anyways.
Chael Sonnen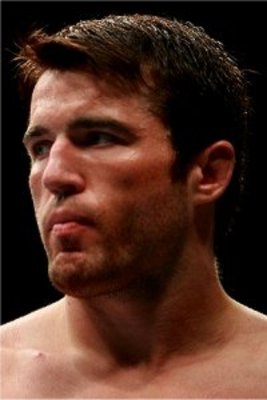 This is part of my initiative to get Chael Sonnen on television as much as possible.
Sonnen is a quote machine and it is almost guaranteed that he would trash-talk the other competitors while they attempted to perform their stunts.
Watching Sonnen attempt to climb a rope ladder hanging from a helicopter sounds awesome as it is, but a mic'd-up Sonnen during the stunts would be fantastic.
Forrest Griffin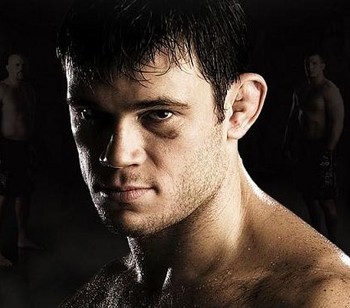 Forrest Griffin is one of the most recognizable fighters in the sport, and he's a perfect fit for Fear Factor.
Griffin's self-deprecating nature would naturally make people count him out in the physical activities, while his mental toughness would allow him to beat the mental challenge with little to no difficulty.
Brian Ebersole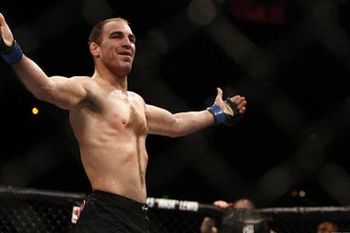 He asked for it, so I'm going to give it to him.
Brian Ebersole seemed to want to win so badly at UFC 133 just so he could bring the possibility of being on the show to Joe Rogan during his post-fight interview.
Ebersole is a character and he would be extremely fun to watch the show.
Clay Guida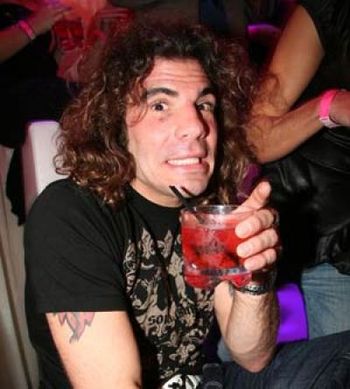 There aren't many fighters who bring as much energy to the cage as Clay Guida and if he can replicate that on Fear Factor, the show would be twice as entertaining.
Rogan also seems to love how insanely hyper Guida is during his fights, so it could lead to some memorable quotes from the host.
Diego Sanchez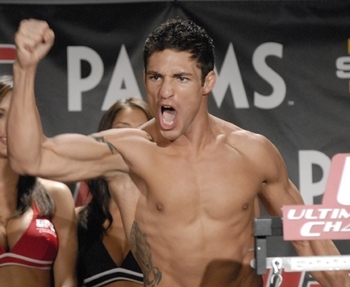 While most of these fighters would treat the show more like a game, Diego Sanchez is so intense that it is hard to imagine him taking anything lightly.
Sanchez would be stretching before challenges, screaming "YES" to hype himself up before jumping into a bathtub full of snakes and showing the other guy his mean face before they started the final challenge.
Nick Diaz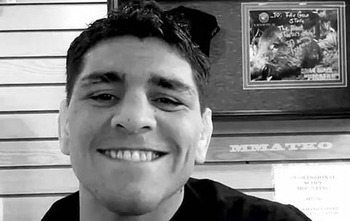 If you thought the originator of "Don't be scared, homie" was going to be left off the list, you might need to go brush up on your MMA quotes.
It might be hard to get Diaz to agree to go on the show, but if you offered him some cash I'm sure he would be able to make the flight.
I would recommend driving with him to the airport though.
Mayhem Miller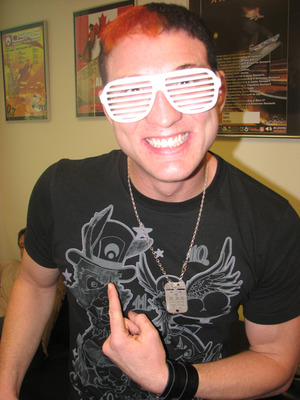 Mayhem is already reality-TV famous due to his hosting duties on Bully Beatdown, so he might be the fighter who would be most comfortable in front of the camera.
A room with both Diaz and Mayhem inside might implode, so it might be better to just pick one of the two, but both would be equally entertaining.
Rampage Jackson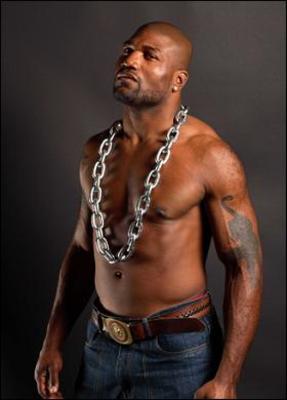 I will go on record and say that if all 10 of these guys were actually on the show together, Rampage would have the worst odds.
And it wouldn't be close.
Rampage would be likely be a little skeptical of the first stunt, but once you tried to make him let spiders crawl all over his head it he would likely give Rogan a verbal beatdown that even Sonnen would applaud.
Keep Reading