Kardashian Divorce Fallout: The Five Worst Sports Marriages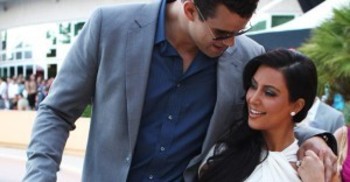 When I saw the news that Kim Kardashian's marriage to NBA journeyman Kris Humphries had sadly ended after a blissful 72 days, two emotions were missing—surprise and caring.
The divorce was obviously going to happen sooner or later, and since Humphries is probably the least important player for a league that has no games this season, the story couldn't be less interesting to a sports fan like myself.
However, it did get me thinking: This marriage was an awful decision for Humphriesbut was it the worst such decision?
Here is my list of the top five sports marriages that those involved would love to undo.
Honorable Mention: John McEnroe/Tatum O'Neal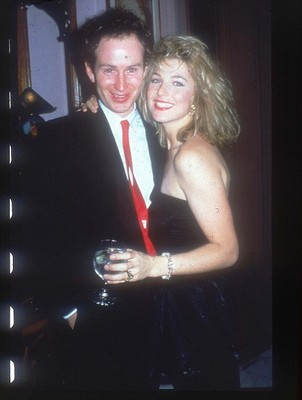 The only reason the marriage between John McEnroe and Tatum O'Neal does not make this list is that it had few, if any, adverse effects on the great tennis career of John McEnroe.
However, the ending of the marriage was so ugly that it earns honorable mention.
Right after the divorce, Tatum slipped back into her well-documented drug problem, resulting in McEnroe winning custody of their three children.
Later, in an interview with ABC television, O'Neal claimed that McEnroe had taken steroids during his playing career (despite the fact that McEnroe was the scrawniest man on tour for his entire career).
Tatum is now the star of Oprah Winfrey Network's series Ryan and Tatum: The O'Neals, where she can be seen weekly blaming her father for every bad thing that happened during her life.
5. Kim Kardashian/Kris Humphries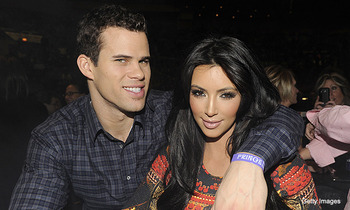 The ramifications of their divorce have not yet been felt, but this may be a mutually destructive divorce.
After forcing her fairy tale wedding down the public's throat, it seems that even the most avid Kardashian followers are appalled at the quick divorce. Especially when CBS News, among others, claimed that the couple actually made a profit from the ceremony. It's hard to imagine another Kardashian series or special having nearly the same public following.
Humphries is a totally disposable NBA role-player who has already been on four teams in eight years. Can you imagine team bringing in a player that has more of a chance of being a distraction than a help to the team? (You know, if the NBA ever returns).
4. Anna Kournikova/Sergei Federov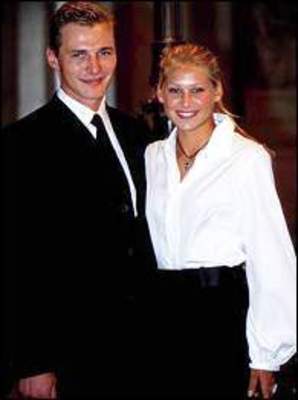 This may be the weirdest sports marriage that ever occurred since, above all else, it's not completely clear that it ever actually happened.
Kournikova's representative denied the marriage ever happened in 2001, but Federov has claimed they were married in 2001 and divorced in 2003.
What makes this story even stranger is that, while Kournikova was apparently dating Federov in 1999, she met and started dating Sergei's Red Wings teammate Pavel Bure (the two even got engaged) and started dating singer Enrique Iglesias in 2001 (who she is still with).
So, Kournikova had a husband, a fiancee and a boyfriend all at the same time.
Details may be blurry on the relationship between the two, but one thing is clear: the beginning of their supposed marriage marked the beginning of the end of Kournikova's career while the end marked a turn for the worse of Federov's career.
3. Mike Tyson/Robin Givens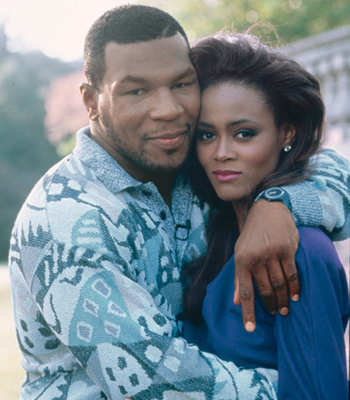 The marriage only lasted a year, but it wasn't short on drama.
Tyson was at his baddest. Givens claimed spousal abuse. Tyson claimed she lied to him about being pregnant to get him to marry her. It got so bad that Givens described the marriage as "torture, pure hell" to Barbara Walters...while they were still married.
Two years later, Tyson was upset by Buster Douglas. Less than two years after that, he was in jail for rape.
Can these events be fully accredited to the marriage? Probably not, but it certainly did not help.
2. Andre Agassi/Brooke Shields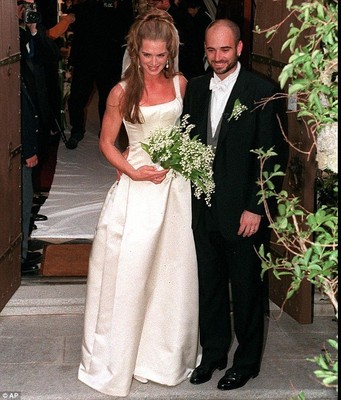 The two-year marriage of Agassi and Shields didn't have many big tabloid scandals, but the effect on Agassi's career is obvious through numbers:
Less than a year before the marriage, Agassi was ranked No. 1 in the world and had won three Grand Slam singles championships. Less than a year after his marriage, he dropped to 141st in the world and failed to win any Grand Slams during the marriage. Less than a year after their divorce, Agassi was back to No. 1 in the world and had won three of his five additional Grand Slams.
Seeing as Sampras won almost every Grand Slam in these two years, it makes one wonder if Sampras' numbers would have been as impressive if not for Shields.
1. Tiger Woods/Elin Nordegren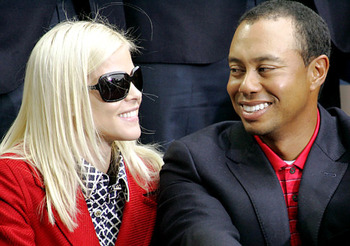 Do we even need to explain this one?
Woods was the best golfer in the world (and probably ever) before and during the marriage.
After?
Well, you know the rest.
Keep Reading