Ante Up: Groups Promote Poker as a Mind Sport
October 31, 2011
From the Wild West to Monte Carlo, poker has lived in the sometimes rough-and-tumble world of gambling.  Though glitzy ESPN productions and billion-dollar casinos have spit-shined the image, clearly most connect the game with its gaming aspects.
Now, two related organizations, the United States Poker Federation (USPF) and the United States Mind Sports Association (USMSA), aim to bring poker, along with other strategy-based games, into new realms, with professional sports organizations like the US Golf Association and FIFA as models.
"The main objective is to promote poker as a game of skill, a mind-sport, and to take it away from just being associated with casinos and gambling," said Peter Alson, president of the USPF. 

"USPF members love poker, we love the possibilities of the game, the way it can be used to hone one's mental muscle, and how it can be applied as a teaching tool.  The idea is that we are going to be a sports federation...we will sanction events, rank players, organize our own events."
This tall task has sometimes put the organizations at odds with prevailing promotional and lobbying efforts: pushing the legality of online gaming, primarily.  The USPF can be seen as running on a parallel track but with a different end goal, in search of new players for whom the gambling aspect is a barrier.
"We are trying to reframe the game and reposition it as not a gambling game but a game of skill," said Alson.  "I think if we can do that, and I think we can, then poker will find a new audience."
"Mindsports are getting greater traction as we have more conversations," added Amy Handelsman, exective director of the USPF and USMSA.  "Some of the efforts are in educating the market in the distinction between the old connotation and what our mission is."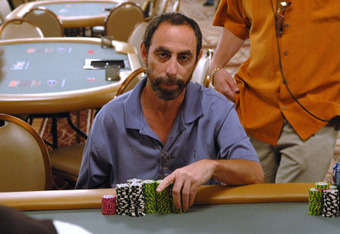 There is also significant academic support for the poker-as-mind-game movement—and not just at any college, but Harvard. 
"A law professor at Harvard, Charles Nesson, who is interested in poker as a strategic skill, is on both boards," said Handelsman. 

"He has set up an affiliation with the Berkman Center for Internet and Society at Harvard, which deals with the cyber issue, and a research fellowship to be able to propose studies to look at mindsports as a skill: what is the nature of the strategic thinking and how can it apply to a number of different disciplines."
It's a far cry from the two perceptions of card games on college campuses: rampant Internet gaming and the M.I.T. blackjack counting system dramatized in the feature film 21.
The next step?  Promoting the Nations Cup, a Duplicate Poker tournament (all tables play identical hands) featuring 12 national teams—among them the UK, USA, Germany, Spain and Japan.
Earlier this month, the USPF announced the six-person team (plus one alternate) that will represent the country in the first-ever Nations Cup, a two-day event involving top players from 12 countries, which will take place in London, Nov. 17-18, to be followed on Nov. 19-20 by "The Table," a world championship No-Limit Texas Hold'em tournament with a half-million dollar prize pool and participants from 40 different countries. 
And while recent Poker Hall of Fame inductee Barry Greenstein and two-time WPT champ and WSOP bracelet owner Antonio "The Magician" Esfandiari may not yet have the public name value of, say, Phil Ivey and Daniel Negreanu, Alson's hope is that a successful showing will give the organizations a significant promotional boost.
"Our team," he said, "is a very diverse, highly talented group with one aim…to show the world the value poker has to society for players of all levels and to grow the game internationally."
Jerry Milani is a Featured Columnist for Bleacher Report. Unless otherwise noted, all quotes were obtained first-hand.