NFL Fact or Fiction: Adrian Peterson Is the Best RB in the NFL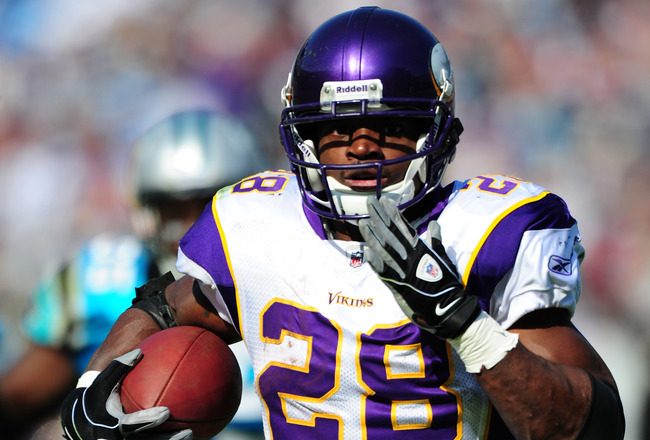 Scott Cunningham/Getty Images
There are many great running backs in the league, but none as good as Adrian Peterson. He is the best running back in the NFL.
Great running backs are compared on many levels.
They are compared on attributes like speed, vision and pure strength.
Peterson excels in all of those attributes and dominates defenses.
Here are six reasons why Peterson is the best running back in the league.
MVP of the Vikings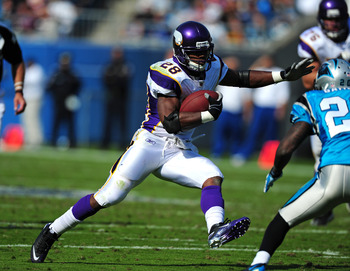 Scott Cunningham/Getty Images
There is no question that Adrian Peterson is the most valuable player on the Minnesota Vikings.
Week in and week out, the Vikings depend on him to make big plays and score points.
With volatile play out of the Vikings quarterbacks, Peterson has been the leading scorer for the Vikings, with 11 touchdowns in 2011.
Running backs like Fred Jackson and Arian Foster are good, but their respective teams are not completely dependent on them.
Quarterback Play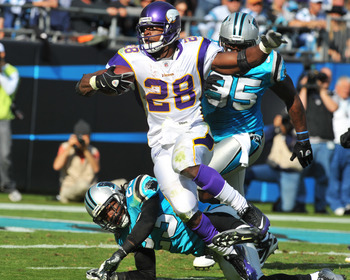 Al Messerschmidt/Getty Images
The Minnesota Vikings have not had consistent quarterback play since 2009.
Since that time, Adrian Peterson has been dominant.
Without a real passing threat, teams can put eight men in the box without any worries that they will get burned from the air.
This makes what Peterson does much more impressive. He does more with the odds stacked against him.
Most of the other great running backs in the league have consistent quarterback play, making Peterson exceptional.
Consistency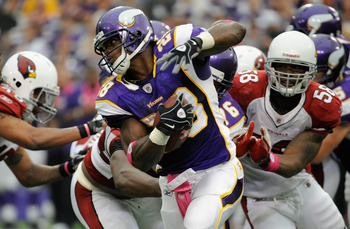 Hannah Foslien/Getty Images
The only consistent component of the Minnesota Vikings is Adrian Peterson. He is the one person who they can rely on.
This season, he has rushed for over 100 yards three times and has scored touchdowns in six of the eight games in which he has played.
He is not only consistent from game to game, but he is consistent from quarter to quarter.
He runs with the same intensity in the third quarter as he does in the first.
Threat from Anywhere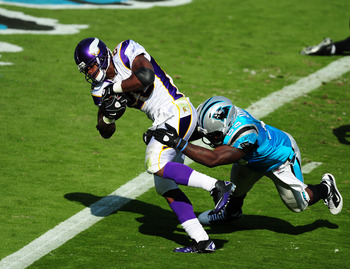 Scott Cunningham/Getty Images
Each time Adrian Peterson is given the football, there is a chance that he will break loose and make a long touchdown run.
At 6'1", 217 pounds, Peterson ran a 4.4 second 40-yard dash.
His strength is incredible, and he can break virtually any tackle, something runners like Chris Johnson can't.
Defenses Can't Figure Him out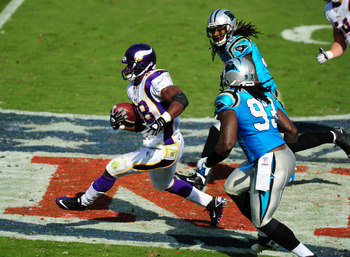 Scott Cunningham/Getty Images
Adrian Peterson is a five-year veteran of the NFL.
Defenses still can't seem to figure him out. They have tried putting eight men in the box, but Peterson's numbers are still great.
Defenses have figured out the Vikings, but not Peterson. He averages 4.8 yards per carry throughout his career.
Running backs like Chris Johnson have been figured out and have become less effective over the course of their careers.
Durability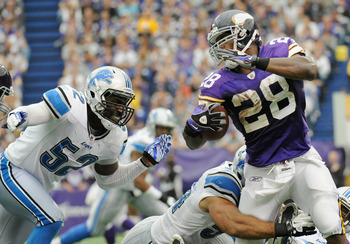 Hannah Foslien/Getty Images
Peterson is the hardest hitting running back in the league, and he gets hit constantly.
Yet he has not suffered a serious injury in his entire NFL career.
Teams can build around a durable player like Peterson because they know we will be there in the long run.
The same things can not be said about players like Jamaal Charles, even though he has a great amount of skill.
Keep Reading