10 Other Legends We Want in the WWE Right Now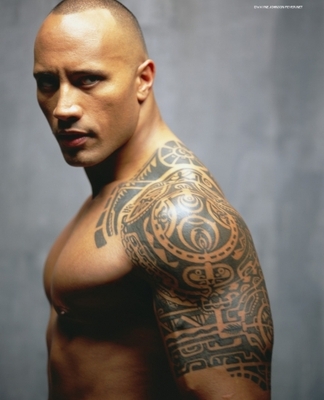 One of the major talking points in WWE right now is a list of wrestling alumni who are guaranteed or at least rumored to either return to the ring for matches or help with storylines.
WWE is beginning to relax its policy on having full-time superstars on the roster. This has given opportunities for those with busy schedules (The Rock) or who aren't in the best physical condition (Kevin Nash) the chance to be with the WWE again.
Names of returning legends include Stone Cold Steve Austin, Chris Jericho, The Undertaker and Mick Foley. Fans want all these superstars to come back, but they aren't the only options for WWE.
This is a list of 10 not-so-obvious wrestling legends who fans would love to see in the WWE ring in some way or another.
Animal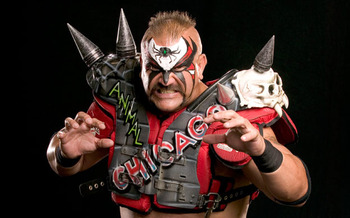 Legend Credentials: Three-time WWE Tag Team Champion, one half the greatest tag team in Wrestling history, WWE Hall of Fame Class of 2011.
Where He Is Now: Hasn't wrestled on television since 2007. Supports his son James Laurinaitis, a linebacker for the St. Louis Rams.
How He Could Come Back: Animal is 51 years old, which may mean his active wrestling days are behind him. He is still known as one the best tag team wrestlers of all time, and could be effectively used to revitalize the tag division in WWE. Being a mentor/manager for a young tag team who needs help would be a good fit for him.
Jim Neidhart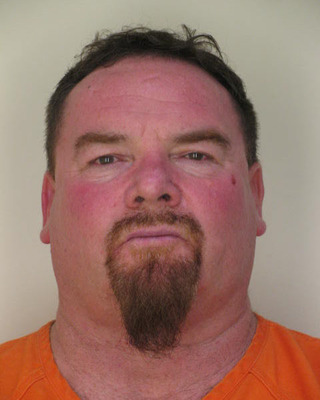 Legend Credentials: Two-Time WWE Tag Team Champion, one half of the Heart Foundation, best goatee in WWE history.
Where He Is Now: Wrestled one match with TNA in 2009 and has had legal troubles resulting in two arrests in the last year-and-a-half.
How He Could Come Back: As many know, Neidhart is the father of current WWE diva Natalya. He is also a member of the Hart Family and former tag partner of Bret Hart. WWE could use him as a manager or one-match support for either Natalya or Tyson Kidd. His intense personality would be welcomed at ringside.
Dean Malenko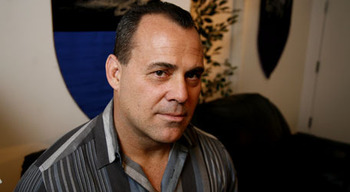 Legend Credentials: Former member of the Four Horsemen, Man of 1,000 Holds, held a number of tag and mid-card championships for different promotions.
Where He Is Now: Currently a road agent with the WWE. Malenko is 51 and hasn't wrestled since 2001. He has made scattered on-air appearances as recently as June 2010.
How He Could Come Back: Malenko would not be wrestling because of hisage, size and recent health issues. However, he is known by many to be an outstanding technical wrestler and innovator.
WWE could give him a chance to have a personality by helping another young technical wrestler in Daniel Bryan, or by reminding young stars what true wrestling is.
D'Lo Brown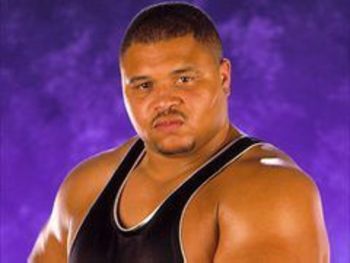 Legend Credentials: Four-time European Champion, one-time Intercontinental Champion, member of the Nation of Domination, first-ever Eurocontinental Champion
Where He Is Now: Still relatively young at age 41, he is the lead agent of TNA wrestling and its talent relations. Hasn't wrestled since 2009 with Ring of Honor.
How He Could Come Back: Brown was wrestling the likes of Daniel Bryan and Colt Cabana two years ago. He is also younger than Kane, Goldust, Kevin Nash and Triple H.
D'Lo had good mic skills and could join commentary, wrestle a few matches or simply be support for his old NoD member, Mark Henry. Brown was never a main-carder, but he definitely had a decent following and still has many fans.
Vader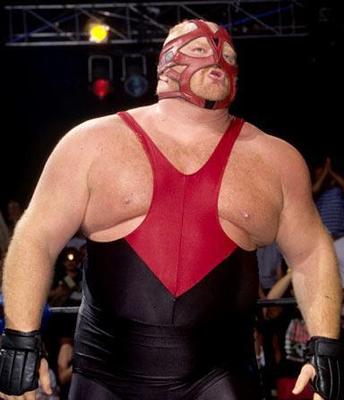 Legend Credentials: Three-time WCW Champion, notorious wrestling heel, extremely athletic big man.
Where He Is Now: Vader (Leon White) has stayed involved with wrestling since his retirement. He is currently a part of the independent scene and wrestled a match as recently as last March.
How He Could Come Back: White trained his son Jesse how to wrestle in Japan. Jesse was signed to WWE back in April and could work with his father to make a debut. Vader would probably need to stay away from the microphone because of past outbursts, but he could make a few appearances to support his son.
Ultimo Dragon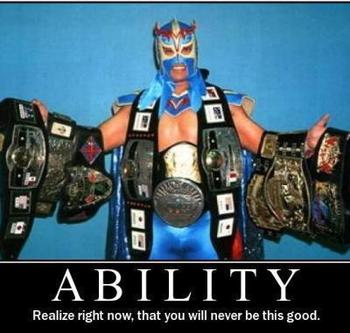 Legend Credentials: Look at the picture. Innovator of the Asai Moonsault, he has wrestled and won titles all over the world.
Where He Is Now: Still wrestling, Ultimo Dragon is overseas in Japan and Spain working with different wrestling promotions. He left the WWE after his contract expired in 2004.
How He Could Come Back: A very acrobatic lucha libre-style wrestler? Check. Does not have a grasp on english? Check. Wears a blue mask? Check. Ultimo Dragon was the first coming of Sin Cara.
Many believe WWE misused him then, like they believe Sin Cara is being misused now. Ultimo Dragon not only speaks Spanish fluently, but could also help Sin Cara get use to the WWE type of match.
A short run in WWE feuding with Sin Cara would give Ultimo Dragon more popularity and help Sin Cara's career.
The New Age Outlaws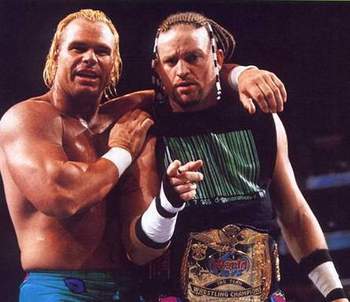 Legend Credentials: Five-time WWE Tag Team Champions, both members won Singles gold, members of D-Generation X, a quintessential Attitude Era tag team.
Where They Are Now: Both had runs in TNA and the independent circuit after WWE. Gunn is wrestling for Lucha Libre USA and Jesse James was signed as a WWE agent/producer a few weeks ago.
How They Could Come Back: These guys can still put on a match. They were a great team for many years and have a history with almost all the returning legends (i.e. Triple H, Mick Foley, The Rock and Stone Cold). They could come back to enhance a storyline, join Kevin Nash's crew or help create a new tag team in WWE.
Terry Funk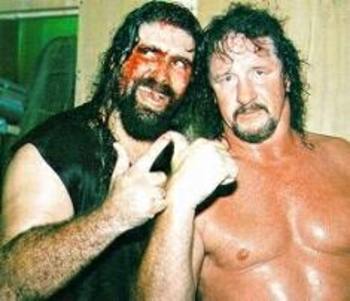 Legend Credentials: Has been an active wrestler since 1965, has held more titles than can be counted, is a Hardcore legend and WWE Hall-of-Famer.
Where He Is Now: At 67, Funk is the oldest person on this list, yet he also wrestled Jerry "The King" Lawler in a No Holds Barred Match on October 1.
How He Could Come Back: Funk is great friends with Mick Foley who is set to make a return. It is unclear what Mick will be doing in WWE, but I'm sure he wouldn't mind his old friend being there with him.
Funk has been a hard-working wrestler for 46 years. He should retire when he wants to, but he deserves to have his last match in the biggest promotion in front of a large crowd who will appreciate his career. One last match between Foley and Funk would be amazing to see.
Billy Kidman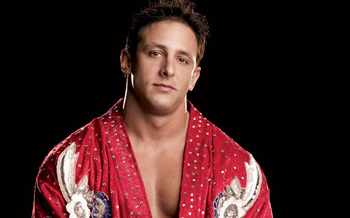 Legend Credentials: Numerous Tag Team and Cruiserweight Championships, fixture of WCW television, he's a great worker and helped popularize the Shooting Star Press.
Where He Is Now: Kidman, with all his talent, was misused by the WWE when WCW was absorbed. He left in 2005 and was working on the independent circuit until WWE hired him as a producer in 2010.
How He Could Come Back: Kidman is the youngest guy on this list at 37 years old. He is still well-known by older fans and could stage a big comeback to compete for the United States or Intercontinental Title. Having him start a feud with Evan Bourne would make a great storyline and be a great high-flying match.
The Great Muta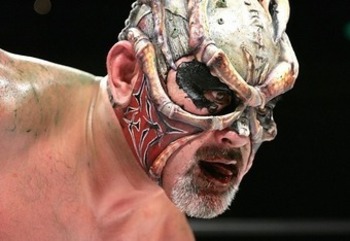 Legend Credentials: Wrestling innovator, one of two men to hold the NWA, IWGP and AJPW Championship belts, regarded as one of the greatest wrestlers of all time.
Where He Is Now: The Great Muta (Keiji Mutoh) has recently stepped down as the president of All Japan Pro Wrestling. He still wrestles for the company at age 48.
How He Could Fit Into WWE: Mutoh is the only member of this list to never have worked for WWE. He worked off-and-on with WCW and has worked recently with TNA.
Mutoh's gimmick and wrestling style would work well in WWE. He would never be in the title picture, but he would definitely put on good matches for a company that has lacked in those recently. Many wrestling fans would love to see The Great Muta in the WWE ring at least once in his career.
Keep Reading