9 Ways Ben Cherington Can Fix the Boston Red Sox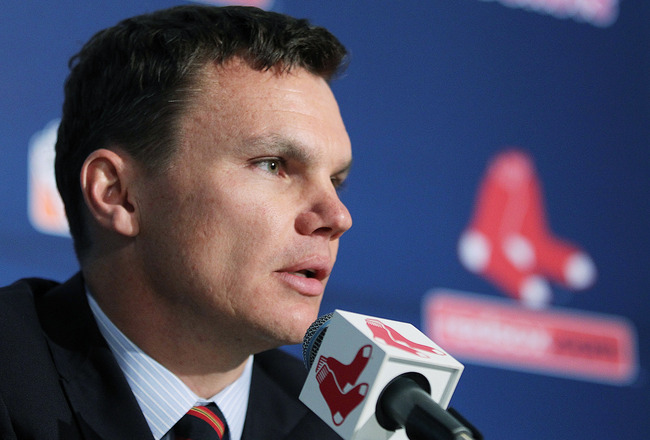 Jim Rogash/Getty Images
Everyone knows about the epic collapse of the Boston Red Sox in September. The latest thing to come out of this is Theo Epstein moving on to the Chicago Cubs.
Epstein said he likely would have remained the Boston GM for one more year had Terry Francona been back. Theo did not feel comfortable overseeing a search for a manager when he would likely no longer be with the Red Sox after the 2012 season. (http://espn.go.com/blog/boston/red-sox/post/_/id/15101/theo-explains-why-he-left)
As a result of all this, Ben Cherington steps in as the new GM of the Sox. Amid high demands and tough expectations, Cherington has a difficult road lying ahead of him. Here are 10 things he can do to get the Red Sox back on track for 2012.
Hire a Strong and Respected Manager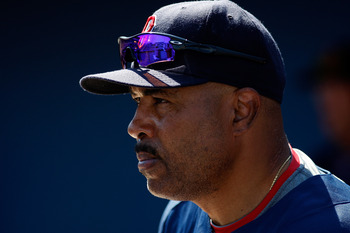 J. Meric/Getty Images
The Red Sox need to hire a new general manager. The manager they hire needs to be a strong presence in the clubhouse.
This Boston team needs leadership. The Sox need a strong hand at the wheel. Many players were clearly too comfortable under Terry Francona.
The new manager needs to be respected by the players and able to light a fire under them. The behavior that supposedly took place last season needs to be ended. A strong and respected manager should be able to quell the poor behavior and whip the players into shape.
Lock Up Jacoby Ellsbury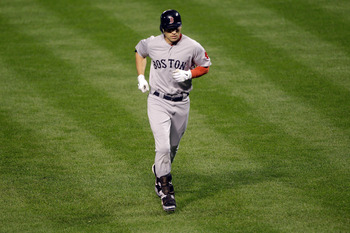 Rob Carr/Getty Images
Jacoby Ellsbury was arguably the best player on the Sox last year. He had a career year and proved that he is going to be a valuable commodity for years to come.
Many Boston fans are worried that because of the big Crawford deal, the Sox brass will let Ellsbury walk at the end of his contract.
Signing Ellsbury to a long term deal will send a good message to both the fans and the team. Other players will see that working hard and not messing around will get you rewarded on this team.
Plus, with guys such as David Ortiz and Kevin Youkilis not getting any younger, his bat (and glove) will be needed in the future.
Don't Let Ortiz Walk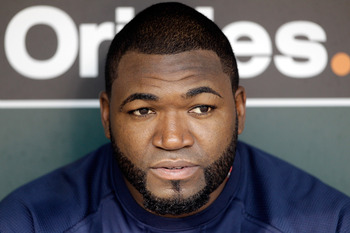 Rob Carr/Getty Images
Similar to how resigning Ellsbury would send a good message, so would resigning David Ortiz. Big Papi is still a very good hitter. He hit 29 home runs and had almost 100 runs batted in. He also hit for a .309 average.
There is no reason to not bring Ortiz back. He is an icon in Boston. He is a good clubhouse guy, and a leader. Factor in his productivity and this is an easy call.
Sign Bedard to a Cheap 1 Year Deal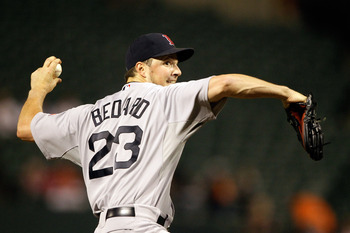 Rob Carr/Getty Images
Before being hit by injuries, Erik Bedard was one of the best pitchers in the game. He pitched decently for the Red Sox last season after coming over from Seattle via trade.
With John Lackey out for the entire 2012 season, the fourth and fifth starting pitcher slots are wide open. It makes perfect sense to make a low risk, high reward signing here.
If he pitches well next season he can be resigned for 2013 and beyond. If not, they can let him go.
Trade Youkilis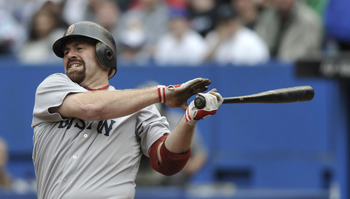 Brad White/Getty Images
I know this idea will most likely be an unpopular one. However, there seems to be a rift between Ellsbury and Youkilis. I would rather hold on to Jacoby long term than Youk. If this helps to resolve some clubhouse issues and improves chemistry, then it should be looked into.
There is no doubt that Youkilis is a good player. However, he is not a good defender, and his skills seem to be in decline. Worse, he is seemingly always injured. His injuries seem to be chronic, and won't be going away for the rest of his career.
The Red Sox should try to trade him while his value is still high. They can let Lowrie play third base, Jose Inglesias is the shortstop of the future. Also, Ryan Lavarnway might be able to get some spot starts at third base next season if he practices the position in spring training.
Pick Up Scutaro's Option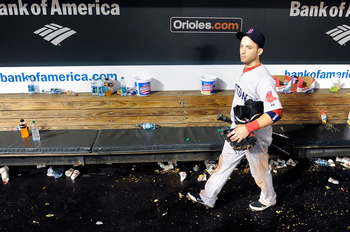 Greg Fiume/Getty Images
Scutaro is by no means an All-Star caliber player. However, he isn't bad. For a Red Sox shortstop, that's all you can ask for.
With Jose Inglesias in the waiting, but not ready offensively to play in the bigs in 2012, it makes sense to have Scutaro around for one more year.
It's doubtful that any better shortstop would want to come play for just one season.
Don't Overpay Papelbon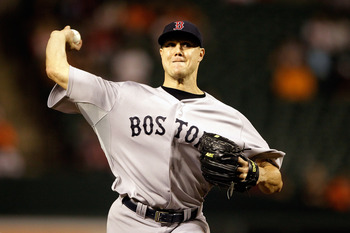 Rob Carr/Getty Images
Papelbon is the best closer in Red Sox history. He's also still very good. However, if he wants a $15 million per year contract, he can get it elsewhere.
Daniel Bard will be a good closer, and some people think he is even better than Papelbon now.
There will be good relievers on the market to be signed for cheaper than Papelbon who would be willing to come to Boston. The relief pitching pool is deep this year in free agency, with notable guys like Joe Nathan, Brad Lidge, Matt Capps, Jon Broxton, and Francisco Rodriguez shopping their services.
Let the Kids Play Right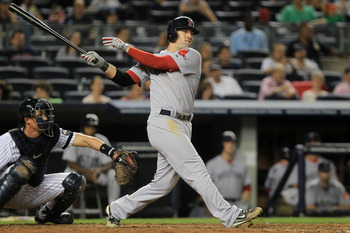 Chris McGrath/Getty Images
There is no need for Boston to go out and sign a big name right fielder. Josh Reddick and Ryan Kalish should be more than capable of handling the position. They may want to find a right handed bat to platoon in right field, but perhaps that could come from the system too.
With all the money Boston would save from these moves (not signing a right fielder, cheap deal for Bedard, trading Youk, not signing Papelbon), they should have enough money to...
Sign an Ace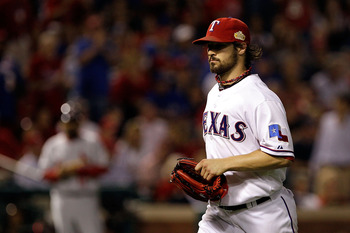 Rob Carr/Getty Images
I don't care if it is C.J. Wilson, CC Sabathia or Chris Carpenter. You can never have too much pitching. The Red Sox need another top of the rotation starter.
Lester is very good, but not elite. Buccholz is coming off an injury. Beckett is inconsistent. With two holes in the rotation, why not splurge on a great pitcher?
If they can't land one of the above three, Roy Oswalt and Edwin Jackson would be good targets.
Keep Reading

Boston Red Sox: Like this team?