WrestleMania 28, Enter the Dragon: Booking Daniel Bryan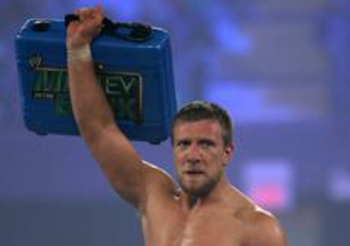 Back in July, Daniel Bryan climbed to the top of a ladder and cemented something that's been a dream for anyone in the wrestling business. He would try to get a title shot anytime, anywhere, against any champion of his choosing. But he decided to take the dream further...
...to WrestleMania 28 in Miami in 2012.
Since July, however, he has fallen of the ladder. Bryan became something of a jobber, used to further the Sin Cara saga and losing to the likes of Barrett and Christian. The American Dragon is listless with no immediate prospects for a storyline or a long-term feud he can win.
The saving grace is that the WWE is getting into the time frame where it begins to cement plans for its biggest show of the year. Though the real promotion of this PPV will not begin in earnest until January with the Royal Rumble, the WWE is beginning to throw around ideas of how to build it up.
One WrestleMania 28 match is set in stone with The Rock taking on John Cena, but other ideas should begin to come up. Ideas involving Sheamus and Henry have been talked about, but what about D-Bry?
Ultimately, Bryan is widely regarded as one of the most capable wrestlers of his generation. A multiple winner of Wrestling Observer's "Best Technical Wrestler," "Best Wrestler of the Decade (2000-2009)," and a holder of the World Championship for nearly every promotion he's worked in attests to this fact.
Bryan is a uniquely capable individual, and it is time to bring that to the forefront. How, though?
I'm glad you asked.
Laying the Foundation
There are a few preliminary things to get out the way before WrestleMania 28.
The general idea is to promote Bryan as the supremely skilled, underdog babyface. Bryan is not the biggest guy on the face of the planet, but he is capable of nailing a submission maneuver, and he is not a one-trick pony in that area.
The plan is to book his matches to emphasize that he cannot be put down unless he is knocked out. Generally speaking, adopting portions of Benoit, Austin and Hart into his gimmick.
I will also reference something I like to call the "three-fifths" rule. In any match, a good back-and-forth pace will feature one man hitting his offense for about half the time. A squash is four-fifths of a match or more. A strong "underdog" match will feature three-fifths of the offense going to the wrestler who will ultimately lose.
The heels he faces much be top-notch, so I'll bring some ideas to build them up along the way. The guys Bryan wrestles must be capable enough that he doesn't need to carry them. A lot of storytelling will be needed in the ring as well.
Bryan will need to bring more intensity into his promo work. He did this a while ago against Barrett, and the results were good. The announcers will need to sell the idea that Bryan is going to live his dream, and nothing short of death will stop him.
I know it's a little melodramatic, but again, this is wrestling.
1. Wade Barrett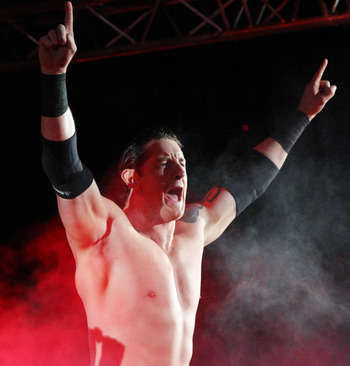 Gallo Images/Getty Images
Venue: Survivor Series, November 2011
Match forecast: Barrett and Bryan re-hash their match at SummerSlam with additional time. Barrett goes to hit wasteland, but is reversed into a guillotine. Barrett attempts to get Bryan off, but this time, he is unable to shake off the Dragon and must tap out.
Why: Barrett has been on a bit of a tear lately. He's beginning to establish himself as a strong heel capable of winning matches cleanly. That said, Bryan has unfinished business with the Englishman.
The match they had at SummerSlam was a good one, but I don't think they really fulfilled their potential. The match had no hype going into it, and could have used more time. They were under some severe time constraints at the time, so five more minutes could do wonders for them. A legitimate feud between them could be wonderful, but there may not be time.
Also necessary: Christian and Sheamus blow off their feud with Christian getting a victory over the Great White. Also nice here would be Rhodes and Orton blowing off their feud, as well as Henry and Big Show.
2. Christian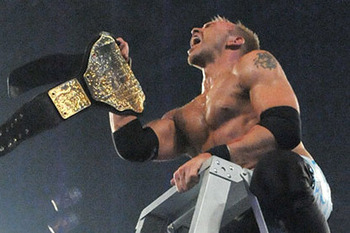 Venue: TLC: Tables, Ladders, and Chairs, December 2011
Match forecast: The match would be a ladder match for Bryan's briefcase. These are the sort of matches where Christian made his name, but Bryan is obviously no slouch in this arena. The match itself should feature plenty of high spots for added storytelling. End with the men dueling at the top of a ladder for the briefcase. Christian goes to setup for a killswitch, but is cleverly reversed into a suplex or pushed off. Christian takes a tumble. Bryan grabs his briefcase and triumphantly holds onto his gains.
Why: Ultimately, the reason is simply to give Bryan a chance to have an excellent match on a PPV with something on the line. That way it gives the audience a taste for things to come. Christian is one of the best in the ring and the match could be epic. Christian should dominate about three-fifths of the match to establish Bryan as the underdog.
The buildup can be rather easy. Christian, coming off his victory over Sheamus at Survivor Series, can make the claim of "One. More. Match." with some legitimacy. Long comes out with the usual placation or simply to tell Christian to shut up. Christian can continue his tirade only for Bryan to come and shut him up the hard way. The two trade run-in spots and a tag match, where Christian goes over Bryan. Christian challenges him for the suitcase, which Bryan accepts the next week.
Also necessary: Sheamus picks up a victory over Henry for the title. Orton begins shades of a heel turn.
3. A Final Four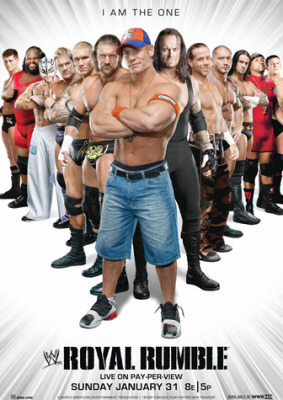 Venue: The Royal Rumble (Master of the Obvious!), January 2012
Match forecast: Bryan enters early, in the single digits. A long-lasting match with a couple of key eliminations for the American Dragon, including a returning Chris Jericho. Bryan makes a supreme showing to the Final Four, which is usually the domain of the top stars. There he is tossed over the top by Orton.
Why: Ultimately, they need to put Bryan into the same league as Sheamus, Punk and Orton. A final four appearance in the Rumble does go a long way towards establishing that perception. As far as why he's in the match? Well, why not? Ultimately, a double opportunity story could be played where he could use his briefcase for a second chance, in case he fails the first time.
Also necessary: Jericho returns at the Rumble (obviously). Sheamus defeats Orton or Henry. Punk wins the Rumble by eliminating Orton, who grows more frustrated.
4. Chris Jericho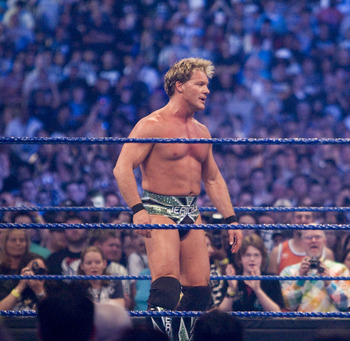 Bill Olive/Getty Images
Venue: Elmination Chamber, February 2012
Match forecast: Jericho and Bryan trade good spots in a back-and-forth match. Following the three-fifths rule, Jericho will have a majority of the offense. Jericho attempts to pin Bryan with a code breaker, but fails, so he resorts to the walls of Jericho (liontamer variation), but gets reversed into a Labell lock. The submission is academic.
Why: Call this a "passing of the torch" or simply an excuse to give Bryan a strongly needed victory over a grade-A heel, but this one is needed. Jericho is expected to return to the WWE, probably sometime early next year.
The entire point is that Jericho is a highly respected name in the industry and is known to the common fan. A victory over Y2J would go a long way toward putting Bryan over as a main event-caliber talent in a lot of people's eyes. The build for the match could be based on the premise of Jericho seeing Bryan for what he is: A threat.
And Jericho is going to eliminate that threat.
Jericho being eliminated by Bryan would be all the excuse that is needed for the feud. Beat downs could mean something here (for once) and Bryan could reverse one of them to establish himself as a threat to Jericho.
Also necessary: Orton turns heel on SmackDown after attacking Sheamus (who should be a nice, solid, established babyface by this point) and wins the title at Elimination Chamber.
5. Randy Orton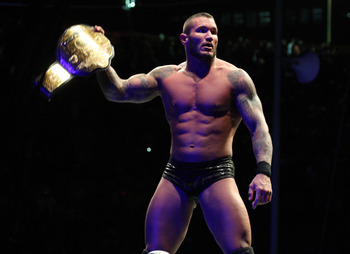 Gallo Images/Getty Images
Venue: WrestleMania 28, March 2012
Match: Orton has reverted to his psychotic heel persona by this stage and has the belt. Orton is, again, following the three-fifths rule in attempting to put down Bryan, who will not yield. Orton nails an RKO, but Bryan kicks out. He hits it again a few minutes later, but again Bryan won't be put down.
A third should be academic, but Bryan threatens a Labell lock. Orton makes it to the ropes and again tries for the RKO. Yet again, he is reversed, but this time into a guillotine. The Viper, with his head nearly cut off, has to tap. Miami explodes.
Why: Bryan should be over as a massive babyface at this point, while Orton has reverted to his heel character that he is best known for. The build to the match should be fairly obvious, so I won't go into subsequent detail. Suffice it to say the Viper goes to celebrate his return to grace as the World Heavyweight Champion. Cue up "Big Epic Thing," Bryan does his best "trollface" impression and says he will take that title.
I know the groans will come about Orton having the title again, but this is needed to give the best possible match in Miami on the biggest stage of them all. Orton, outside of Bryan, is probably the best in-ring talent on SmackDown, so the two having a fantastic match should be academic.
Also necessary:Pizza, a six-pack of your beverage of choice and patience while the admins try to bring up wrestling pages all over the internet due to them crashing over Bryan's victory.
The Fallout?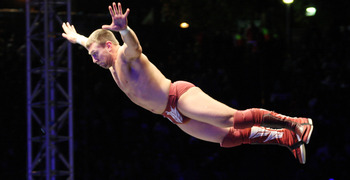 Gallo Images/Getty Images
Ultimately, any journey that happens for Bryan after WrestleMania is subject to the whims of the fans and the bookers. A feud with Orton would be in the cards, but who wins it? Who's to say. If Bryan is popular enough with the fans, he could reign a good, long time.
The epic journey of Bryan's career is just beginning. For a man possessing all his talent and all his ability, the future is bright and will be worthy of remembrance.
The gauntlet to get to Miami, no matter what, will be long and full of challenges. Creating a champion is a journey that is full of obstacles.
But remember one thing. The obstacle IS the path.
Thanks for reading! As always, leave your comments below.
Keep Reading