Boston Red Sox: New GM Ben Cherington's First Order of Business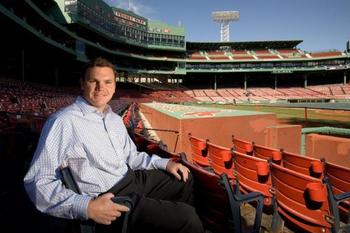 SAM MASINTER/AMHERST MAGAZINE
In a press conference scheduled for 3 p.m., Ben Cherington will be introduced as the new General Manager of the Boston Red Sox.
His former boss, Theo Epstein, was introduced earlier today at Wrigley Field, after signing on with the Chicago Cubs as President of Baseball Operations.
Cherington, a member of the tandem picked to replace Epstein when he quit for a brief stint in 2003, will take over a Red Sox team with many issues.
In order to have a successful 2012 season, he will need to get right down to business and start fixing the problems with this team as soon as this week.
Put 2011 Collapse in the Past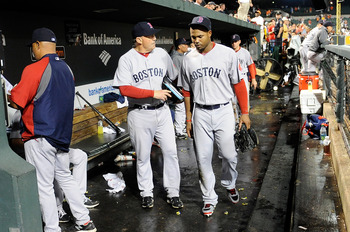 Greg Fiume/Getty Images
When Ben Cherington is announced as Boston Red Sox GM later today it would be wise for him not to bring up the September collapse.
With all the media attention on the Red Sox issues over the past month, Cherington needs to move on and put 2011 in the past as fast as possible.
The panic of the media and the fan base needs to be a thing of the past and, with Cherington officially being announced as GM, that process can begin.
Negotiate Compensation for Theo Epstein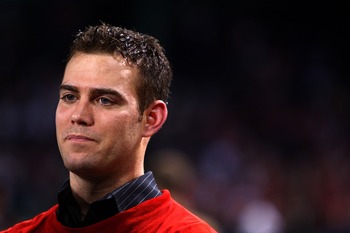 Elsa/Getty Images
Although Ben Cherington and Theo Epstein are being announced in their new positions today, compensation for Epstein from the Chicago Cubs has yet to have been agreed upon.
It is kind of silly that the two teams have had so much time to figure this out and still nothing has been agreed on.
Reportedly, the Red Sox tried to get the Cubs to take John Lackey and also asked for Matt Garza, with both scenarios being shot down by the Cubs.
Expect Ben and Theo to get this done in a timely manner, as I'm sure they both want to move on from this drawn out process and focus on the offseason for their respective teams.
Address Vacant Manager Position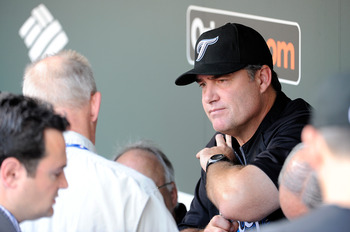 Greg Fiume/Getty Images
The Red Sox front office said that they would not address the vacant manager position until Theo Epstein's status was resolved and, now that it is, Cherington needs to begin the interview process.
You would think that the Sox would like to hire a new manager before going after any free agents, so I'm sure Cherington would like to get this done as soon as possible.
It has been reported that the team might have some interest in current Toronto Blue Jays' manager John Farrel, a great fit for the Red Sox, as he is the former pitching coach, and Clay Buchholz said in a recent interview that the pitchers were scared of him.
If the pitching staff is scared of Farrell, he'd be the perfect guy to come in and make them stop drinking beer and ordering Popeye's chicken in the clubhouse during games.
Update: Apparently Toronto has said they wouldn't allow Farrell to speak with the Red Sox about their manager position. Look for Dave Martinez, bench coach of the Tampa Bay Rays, to emerge as the favorite.
Address Teams Free Agents
Rob Carr/Getty Images
Once the World Series comes to an end, the Boston Red Sox will have some key pieces that become free agents.
Headlining that list are David Ortiz, Jonathan Papelbon and Marco Scutaro.
Cherington needs to make a decision on whether to bring these guys back before hitting the open market for their replacements.
If none of them are brought back, Cherington's needs in free agency become much greater, as he'd need to look for a new shortstop, designated hitter and closer. I expect him to bring some, if not all three, back.
Instill Confidence Back in Red Sox Nation
Elsa/Getty Images
After the September collapse, Red Sox Nation's confidence is at an all-time low.
Cherington will be the man who needs to get the confidence of the fan base back.
It is unclear as to how he can do that, but whether he signs a big time free agent or coach, it needs to be done.
Cherington is inheriting a tough situation and it will not be easy. That being said, there is no one out there more qualified to take over the Boston Red Sox front office than him.
Keep Reading

Boston Red Sox: Like this team?