Bill Buckner's Gaffe 25 Years Later: Has Red Sox Nation Truly Moved On?
October 25, 2011
Pool/Getty Images
The night of October 25, 1986 was shaping up to an extremely joyous occasion.
At least it seemed that way, for the beloved region's boys of summer were finally going to end 68 years of frustration and give their rabid and loyal fan base a World Series they had waited generations for.
Then cruel fate intervened, and the hopes and dreams of thousands of people were vanished in one full swoop.
The aftermath of that night would spark debate for years to come.
Did the ace pitcher really ask out of the game?
Who's to blame for the way the game ended?
Was it really necessary for the fans to turn on their hobbled hero because he made a mistake that proved costly?
But perhaps the most important question about game six of the 1986 World Series is this:
Are the memories of that night still painful across New England?
In order to provide an answer for that question, we must examine the events of that night and its aftermath.
Frank Sinatra would have loved 1986, for it certainly was a very good year in New England sports.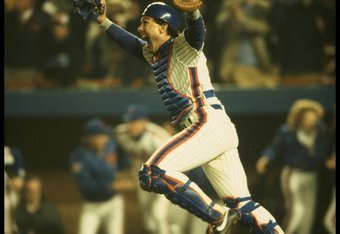 T.G. Higgins/Getty Images
The underdog Patriots came of nowhere to make their first Super Bowl appearance.
The Celtics lost only once at home the entire season, and rolled to their 16th NBA title.
As for the Bruins, well at least they made the playoffs.
But the real feel good story of the year was largely taking place at the ballpark located at the corner of Landsdowne Street and Yawkey Way.
The 1986 Boston Red Sox were a ragtag bunch of youngsters and grizzled veterans that were picked to finish at or near the bottom of the American League standings in April.
However, the Red Sox and their fans knew better.
Behind the brilliant pitching of a young Texas fireballer named Roger Clemens, and key contributions from hitters like Don Baylor and Wade Boggs, the Red Sox defied the odds
When all was said and done, Boston won the AL East by five games over New York.
Their opponents in the ALCS were the feisty California Angels, who had ruled the West all season.
The Angels dominated the first four games of the series, and were one strike away from winning the pennant in Game 5.
However, a dramatic home run by Boston outfielder Dave Henderson, gave the Red Sox the lead.
Henderson would later add a sacrifice fly in extra innings, to send the series back to Boston.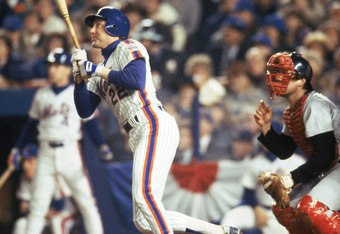 T.G. Higgins/Getty Images
Henderson's dramatics deflated the Angel attack, and Boston easily romped to victory in both Games 6 and 7 to advance to the World Series.
Waiting for them were the mighty New York Mets, a team that had coasted to 108 wins during the season, and appeared to be unchallengeable.
Surprisingly though, the Red Sox took the first two games.
The Red Sox Bruce Hurst shut the Mets down with a nasty curve in Game 1, and Boston shelled Mets ace Dwight Gooden in Game 2.
Red Sox Nation was jubilant, they had taken the first two games in New York and were two wins away from their first title in 68 years.
The dream was coming true, or so they thought.
Back in Boston though, the Mets suddenly came to life.
Game 3 began with a leadoff homer by New York's Lenny Dykstra that set the tone for a seven-run 13-hit onslaught and a easy victory.
In Game 4, Mets catcher Gary Carter hit two home runs, and pitcher Ron Darling kept the Red Sox bats silent through seven innings.
With the series knotted at two, Boston turned to Game 1 hero Hurst in a pivotal Game 5.
Hurst rose to the occasion, spinning a complete game while his teammates roughed up Gooden again.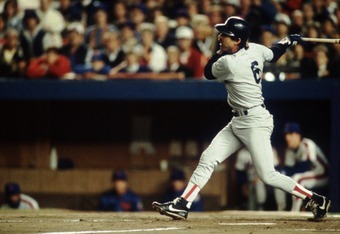 Getty Images/Getty Images
Everything was set up perfectly for the Red Sox and their fans.
They were headed back to New York, one win away from erasing a long title drought, with Clemens starting the game.
The dream was coming true, or so they thought
On a chilly night in New York City, Game 6 would turn out to be one of the epic battles in baseball history.
The Red Sox struck quickly with single runs in the first and second innings, with the Mets scoring twice in the fifth to tie it at two.
The Red Sox retook the lead in the seventh on a error by Mets third baseman Ray Knight, and that's when things got interesting
At the end of the seventh inning, Clemens discovered a blister on his pitching hand and when his spot in the batting order came up in the top of the eighth, manager John McNamara sent rookie Mike Greenwell to pinch hit for him
To this day, the question rages as to whether or not Clemens asked to be removed from the game.
Those who know the truth refuse to come forward however, and it's unlikely we'll ever know what really happened.
The Mets tied the score on a Carter sacrifice fly in the eighth, and the game stayed tied into extra innings.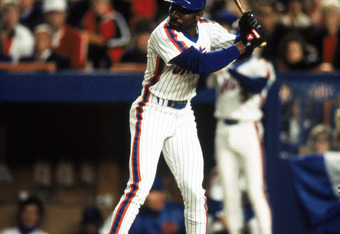 T.G. Higgins/Getty Images
In the top of the tenth, Dave Henderson came through in the clutch again by blasting a homer to right field, then Marty Barret singled in Boggs for a two-run lead,
At that moment, thousands of Red Sox across New England called their fathers, grandfathers, and children because they wanted to all be together when the historic moment of victory finally occurred.
Expectant fathers were contemplating naming their newborn sons Dave or Hendu.
The dream was coming true, or so they thought.
Boston's Calvin Schiraldi began his third inning of work by inducing a flyout to left by Wally Backman.
Two outs to go.
Keith Hernandez then drove a liner to deep center that Henderson ran down.
One out to go.
Red Sox fans were now getting ready to sculpt a narrative that they would be proud to pass down for generations to come.
Growing up in New England means three things; a cabinet is a malted milkshake, Republicans should never be trusted, and love for the Red Sox is a rite of passage.
In other words, you should live and die with this team forever, and pass on the joy anguish to your next of kin.
The years of heartache and frustration had built up to this moment.
Up strode Gary Carter as the Shea Stadium scoreboard conceded defeat by congratulating the Red Sox and announcing Hurst had won series MVP honors.
Carter stroked a single to left, it was no big deal to Red Sox fans, the Mets were going to have to do more than a harmless single to win this game.
Next up was Kevin Mitchell, who was pinch-hitter for pitcher Rick Aguliera
Schiraldi got ahead 0-1, but Mitchell was able reach out for a curve ball and dump it into centerfield.
It was clear that Schirladi was starting to labor as Knight stepped into the box. Red Sox pitching coach Bill Fischer came to the mound to try and settle him down.
Schiraldi quickly forced Knght into a 0-2 hole.
One strike away.
How was Red Sox Nation going to react when the long awaited third out finally came?
Knight then singled to center scoring Carter.
It was now a five-to-four game and the perfect time for Red Sox Nation to start biting their nails.
McNamara had finally seen enough, and signaled to the bullpen for reliever Bob Stanley to face speedster Mookie Wilson.
Stanley wasn't a dominant closer, but he was someone you could count on to take the ball whenever he was needed, and now here he was in the biggest situation of his career.
Wilson fouled off the first pitch, took two balls, he then fouled off three straight pitches.
What happened next would be the perfect plot for a baseball horror movie.
Stanley's next pitch glanced off catcher Rich Gedman's glove and rolled to the backstop as Mitchell came in to score the tying run.
In the span of a few minutes, the nature of Red Sox Nation's prayers went from "Please God, let us die happy men and women," to "Please God, get us through this inning. "
And all the while the Red Sox most grizzled veteran and emotional leader was taking this in from his perch at first base.
Bill Buckner had come to Boston in 1984 to shore up a sagging infield defense and add some pop to the lineup.
He had already played 15 years in the majors, and had won a batting tittle.
Buckner came as advertised, helping a young and inexperienced Red Sox team finish a respectable fourth that year.
In 1985, he set a record for the most assists by a first baseman in a season.
By the time 1986 rolled around, Buckner was one of the most reliable and consistent hitters in the Red Sox lineup.
He hit .340 in September despite playing with chronic ankle soreness for most of the month.
In fact, McNamara had begun to replace Buckner defensively in tight ballgames with backup Dave Stapleton in order to rest Buckner's ankles and provide him with his best defense possible.
But with the Red Sox on the brink of a World Series title, McNamara chose to let Buckner continue on as the events of the bottom of the 10th inning unfolded.
Once Wilson stepped back in the box, he lifted a lazy pop-up off to the right that Gedman couldn't make a play on, he then lined a foul down the third base line.
What happened next is best described by NBC's Vin Scully, in a call that still sends shivers down every Red Sox fan's spine.
"So the winning run is at second base, with two outs, three and two to Mookie Wilson. Little roller up along first; Behind the bag! It gets through Buckner! Here comes Knight and the Mets win it!"
Wilson's little dribbler down the first base line went through Buckner's weak legs and down the right field line as a delerious Knight stepped on home plate with the winning run and an improbable Mets victory, as the Red Sox could only watch in stunned silence.
As for the devoted fans of Red Sox Nation, they reacted in several ways,
A  two-year-old boy is sleeping peacefully while being babysat by his grandfather and aunt in a two-floor tenement in the heart of Providence, Rhode Island, as his parents dine with friends downtown.
Years later, his aunt tells him that shortly after Buckner's error, he woke up crying.
A few blocks away, his uncle apologizes to his five-year-old cousin for waking him up and subjecting him to this traumatic experience. He promises that his beloved team will get them tomorrow.
Many others took long walks around their neighborhoods to clear their heads.
Others just sat in front of their TV's traumatized in total disbelief over what they just witnessed.
Predictably, The Red dropped Game 7, after blowing a 3-0 lead. It set the stage for an ugly aftermath.
Frustrated Red Sox fans who felt cheated out of witnessing history blamed Buckner for the loss. He received numerous death threats, and was booed for the majority of the next season.
It got so bad, that Buckner was forced to move his family out of Boston, and into the relative seclusion of Idaho.
The Red Sox released him in July of 1987, marking an unfair and disgraceful end to his time in Boston.
Hadn't this guy been a vital cog in the success of the previous season?
Hadn't this guy played through excruciating pain to bring a title to his fans?
He deserved better.
Buckner bounced around for the next three years, including a brief return to Boston in 1990, before retiring.
In reality McNamara, was the one to blame, Buckner should never have been out there in the first place.
He also shouldn't have sent a tired Schiraldi out for the 10th inning.
And if he was the one who decided Clemens should come out of the game, then that just adds more evidence in the case against him.
18 years and two days later, Red Sox Nation finally found salvation, as Boston defeated the St. Louis Cardinals in four games to win the long awaited championship.
Buckner didn't want to be forgiven however, he felt the fans had burned their bridges with him too long ago for him to accept their apology.
However, with the addition of a second title in 2007, Red Sox management reached out to Buckner by asking him to throw out the ceremonial first pitch at the 2008 home opener.
To their delight, he accepted, and Red Sox Nation finally let bygones be bygones by giving him a standing ovation that brought him to tears.
The pain of that evening will fully subside because of how close the Red Sox were to winning on that fateful night, and the borderline miracle that allowed the Mets to escape with a win
But with the recent success of the franchise, the amount of pain that was experienced has greatly lessened over the years.
Yes, it is still painful, but the dream finally came true.
Now, if only the 2011 team can be forgiven.
My thanks to baseballreference.com as BSouls1211's YouTube recreation of the bottom of the tenth inning using RBI Baseball for their help in writing this article.