Tennessee Titans: 5 Reasons Titans Can Bounce Back from Crushing Defeat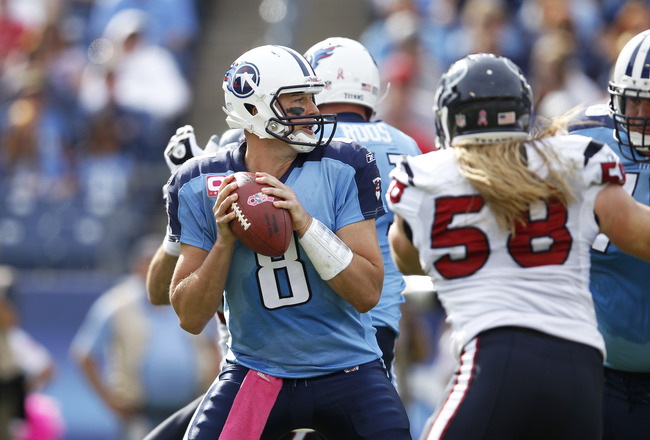 Joe Robbins/Getty Images
The Tennessee Titans suffered their second big loss in a row on Sunday, a 41-7 loss at home to their main AFC South rivals, the Houston Texans.
The Titans have a great chance to make a playoff run this season with a decent young team and a reasonably weak division.
However, the Texans are looking the more polished team at this stage and Tennessee will have to quickly get back to its winning ways or this season will slip away.
Here is a look at five reasons why the Titans can bounce back from the heavy loss to the Texans and keep their season alive.
Schedule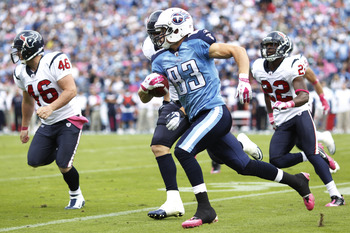 Joe Robbins/Getty Images
The Titans have a very similar remaining schedule to the Houston Texans, the AFC South favourites, and will probably need them to slip up a few times in the coming weeks. However, the Titans should be able to get back to their winning ways shortly to at least put pressure on the Texans.
Tennessee gets to play the 0-7 Indianapolis Colts next week and again later in the season while it also has games it should win coming up against Cincinnati and Carolina.
How the Titans get through the month of November will decide whether they have a legitimate playoff shot or are staring at another top-10 draft pick.
Playoff Experience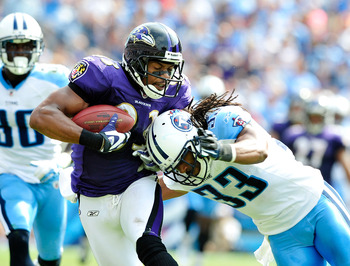 Grant Halverson/Getty Images
As good as the Houston Texans have looked this season, the fact remains they have never been to the playoffs since they joined the NFL in 2002.
Until they make a postseason appearance that will be a monkey on the franchise's back.
The Titans still have several members left on their roster from their 2007 and 2008 playoff appearances and are a franchise with a proud postseason history.
They also have Matt Hasselbeck leading their team, who has been to the playoffs six times and started 11 games, while Texans signal caller Matt Schaub has yet to lead a team into postseason football.
Young Weapons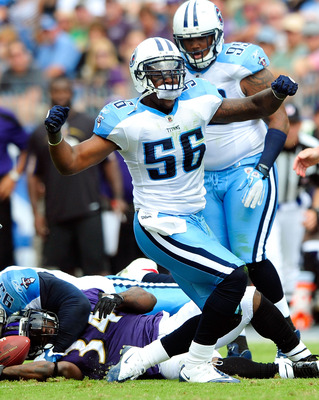 Grant Halverson/Getty Images
A lot of the Titans' key contributors on offense and defense are young talents and fans will be hoping they will improve as the season goes on.
On offense, the injury to Kenny Britt is a huge loss. However, second-year wide receiver Damian Williams and third-year tight end Jared Cook have stepped into more significant roles this season—both have two touchdowns so far.
On defense, there have also been some encouraging signs from young players. Three rookies—defensive tackles Karl Klug (12 tackles, two sacks and two forced fumbles) and Jurrell Casey (18 tackles and a sack) and linebacker Akeem Ayers (21 tackles and a sack)—have all had an impact.
There is also last year's first-round pick Derrick Morgan, who has yet to quite hit his stride after coming back from injury, but he does have two sacks this season.
Matt Hasselbeck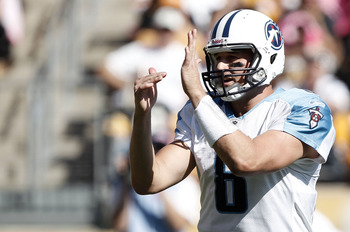 Jared Wickerham/Getty Images
Despite the last two tough games, it would be fair to say Matt Hasselbeck has shown he has control of this Titans team and can lead them to several wins this season.
The most comforting fact about Hasselbeck for Titans fans is his winning experience. The former Seattle Seahawk has started 11 playoff games, including a playoff run all the way to the Super Bowl in 2005.
The defence is capable holding its own as long as Hasselbeck and his offence can play their part by moving the chains and not making the young defensive unit spend too long on the field.
Chris Johnson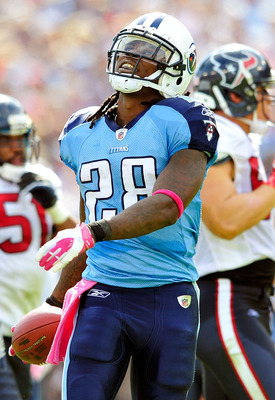 Grant Halverson/Getty Images
If the Titans are to bounce back they will surely need a change in form from their superstar running back Chris Johnson.
Tennessee is comfortably last in the league in rushing yards (386) and average yards per carry (3.0), which has put far too much pressure on the passing game.
Noticeably there has also been a longest run of just 25 yards this season for the Titans, which means there have been no long touchdown runs from Johnson that fans had become accustomed to.
No. 28 is too talented to be kept quiet all season, but he will need to get back to somewhere near his best quickly if the Titans are to make a playoff run.
Keep Reading

Tennessee Titans: Like this team?