WWE: 7 Things That SHOULD Happen in 2012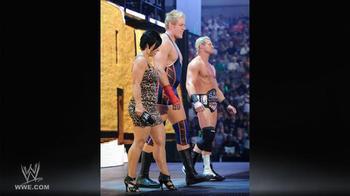 As November quickly approaches, the minds of fans are on what is going to happen in the WWE in 2012. Where are your favorite superstars going to be in 2012? What storyline is going to be dominant in the New Year?
Now while I can't predict the future, I have made a list of things that should happen in 2012 to revitalize the fan base and create a better product for the WWE. Now this list is not all-encompassing, but it does cover major players and topics in the WWE.
Here are seven things that should happen in 2012.
Dolph Ziggler and Cody Rhodes Holding the Major Titles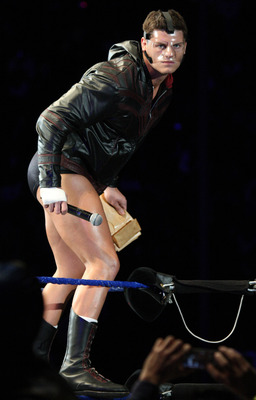 Gallo Images/Getty Images
It has been well discussed on Bleacher Report that Dolph Ziggler and Cody Rhodes are the future of the company.
If you watch the programming, you can see that these two superstars are ready for main-event status. The WWE needs to put a major title on both Ziggler and Rhodes to bring fresh blood into the championship picture.
I think that Dolph Ziggler should win the World Heavyweight Title and Rhodes would be perfect to win the WWE Championship. The current title holders, Mark Henry and Alberto Del Rio, are not doing anything to help the prestige of the titles in the eyes of the fans.
I feel the company could leave the heels as champions, but if they wanted to, either character could turn face very easily. I feel that the Royal Rumble and WrestleMania are prime events for these victories to take place.
Create a Stable War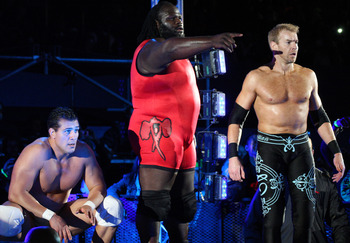 Gallo Images/Getty Images
The WWE seems to be in the process of creating a heel stable involving Alberto Del Rio, Cody Rhodes, Dolph Ziggler, Jack Swagger, Vickie Guerrero, and Christian among others.
What the WWE needs to further this stable is to create its polar opposite. This was hinted at by Triple H, John Cena, Sheamus and CM Punk standing together during the walkout. I feel that the storyline should get a push leading into the Survivor Series.
These two teams of superstars are more than likely going to be involved in the five-on-five match at Survivor Series along with the Rock. The WWE needs to develop both a good and bad stable for a while to produce a quality storyline from it in 2012.
Undertaker vs. Mick Foley or Kane at WrestleMania 28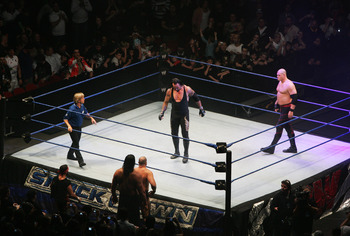 Gaye Gerard/Getty Images
There has been talk that the Undertaker should face either Sheamus or Daniel Bryan at WrestleMania 28 and I feel that would be a waste. The Undertaker seems to be on the last leg of his illustrious career and should face a high-profile superstar at WrestleMania.
With the possible return of Mick Foley soon, the WWE should capitalize and restart a feud that began in the 90's. Now, yes, both of these superstars are getting older, but fans of the Attitude Era would love to see one more match between the two men.
If the WWE doesn't choose to restart that feud, bringing back Kane to face the Undertaker would be a great choice as well. Both of these superstars were involved in storylines with each other for years now and it would make a fitting matchup on the grandest stage of all, WrestleMania.
I think that the WWE would tarnish "The Streak" if they used the Undertaker to put over a young superstar.
Get Rid or Change Certain Superstars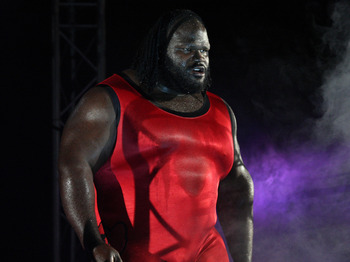 Gallo Images/Getty Images
Now before you read this slide, remember that this is my opinion and you may disagree with it.
The WWE need to either change or utilize differently the follow stars: Mark Henry, John Laurinaitis, and Zack Ryder.
Mark Henry is, in my opinion, one of the worst Heavyweight champions in recent times. He possesses no wrestling skill or charisma. He lacks talent on the microphone, which affects the promotion of his feuds and matches.
The WWE is using his size and his anger as the only discernible gimmick for Mark Henry. Fans can only take a stale character for so long, especially in a high-profile position.
As I wrote in a previous article, John Laurinaitis is one of the worst wrestling executives I have seen, character wise, in recent years. He lacks character depth and has very little charisma. Laurinaitis takes away from the show more than he helps the storyline along.
The WWE should look at a reinvented Mr. McMahon as a face character to combat the Laurinaitis regime.
Woo Woo Woo, here is something that might cause some hate and discontent for the readers: Zack Ryder needs a gimmick change quick. While his gimmick has made him the superstar he is slowly becoming, much like Mark Henry, it's getting old. Fans will soon grow tired of the "broski" and the "woo woo woo" phrases.
I am not saying the WWE will need to get rid of Ryder, just find a more suitable and long-sustaining gimmick for him.
Bring Back the Hardcore Championship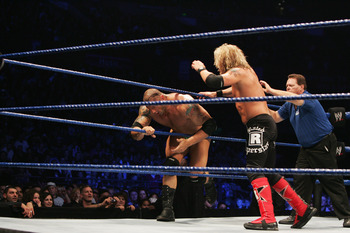 Gaye Gerard/Getty Images
Now I know the WWE is still in the "PG Era," but hear me out.
Arguably one of the most exciting and dynamic titles of years past was the Hardcore Championship. I think you'd be hard pressed to find a wrestling fan that doesn't love a No Disqualification Match.
Now, if the WWE wants to stay with its current rating, I am okay with that, but they can still bring back the title.
The WWE has two events that are dedicated to matches involving different stipulations, those being Extreme Rules and Tables, Ladders and Chairs. These events could put the title at the forefront and give new life to a championship scene that needs it.
The wrestlers can control the violence and mayhem in the ring while still utilizing stipulations such as No DQ, falls count anywhere, and ladder matches.
If the WWE wants to transition to an edgier product, this idea seems like a no-brainer. The WWE could bring back the true hardcore matches from the late 90's and early 2000's. I think the fans would love this move. The WWE could officially end the "PG Era" by doing this.
CM Punk vs. Stone Cold Steve Austin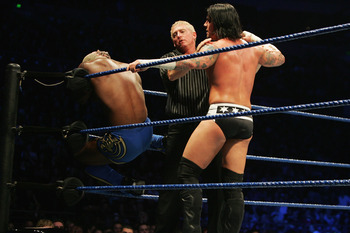 Gaye Gerard/Getty Images
With one marquee matchup taking place between the Rock and John Cena at WrestleMania, why not make another matchup for Summerslam? This could involve CM Punk vs. Stone Cold Steve Austin.
Stone Cold has said that he wants his last match to be with CM Punk, and I am sure Punk wouldn't mind it, either. The WWE could build this matchup after WrestleMania to help their buys on their mid-year event.
This could bring legions of fans of Stone Cold back into the WWE Universe as well as help move the career of CM Punk to new levels (not that he needs it). Could you imagine the promotion time leading into this event with the two most unpredictable characters that the WWE has ever seen?
The matchup would be epic for the WWE and fans, both old and new alike.
John Cena as a Heel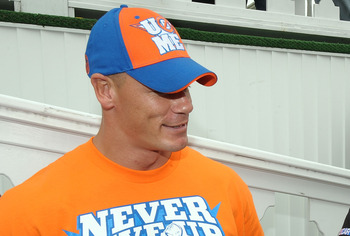 Drew Hallowell/Getty Images
In a previous article I wrote, I said the WWE needs to use John Cena as a heel for a while. I still stand by that opinion.
John Cena is the poster boy for this generation of wrestling fans. He embodies all that a good babyface needs: values, ethics and being a role model. Now while the young fans need someone to look up to, it's time for a change.
The WWE needs to try a heel angle with Cena to spice up their product. This would be an unpredictable move and would only help the promotion of Cena vs. The Rock.
While The Rock has spent time as both a heel and a face; he will be revered in Miami no matter what he does. This creates a complex for the match if Cena is a baby-face as well.
If the Cena experiment does not prove itself to work, the WWE is masterful at creating another turn and moving him back to the good guy side.
Will it work? No one knows until they try.
Thoughts?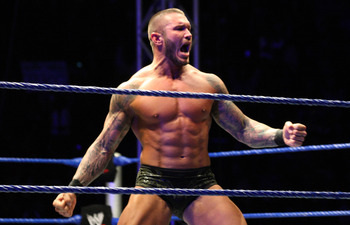 Gallo Images/Getty Images
What are your thoughts about what the WWE should do in 2012?
These are trying times for the company, as they compete with UFC for viewers. The WWE needs to look at all of their options to keep fans interested as the calendar changes.
Leave your thoughts below.
Keep Reading