NASCAR Sprint Cup: What the Top 10 Chasers Should Go as for Halloween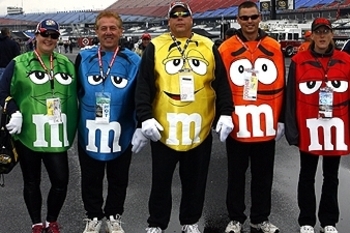 Halloween is the time of year when you get to dress up as someone else, a reflection in some cases of your inner self or possibly the opposite. Generally speaking, it's an excuse for adult men to dress pervy, women to dress scantily and kids to dress up like a superhero and eat candy. I guess you could say its a win for everyone. I'm sure even the drivers in the Sprint Cup Chase want to dress up for some Halloween fun, if only they knew who they should go as.
Carl Edwards as Captain America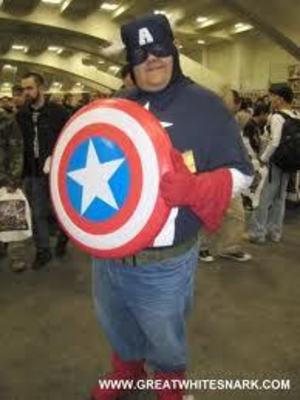 While his build is slightly better than the person pictured, I could certainly see Carl going as Captain America. After all, he must certainly think of himself as the leader of the Avengers since he still sits atop the Chase standings. He's always more than glad to be in commercials and show off his muscles. The only thing he's missing is the shield.
Matt Kenseth as a Mobster
Kenseth is all about business. I can't see him letting loose even for a night of candy and fun, so a mobster costume fits him well. If only he could "whack" Carl Edwards and take over the No. 1 slot in the Chase.
Brad Keselowski as Duff Man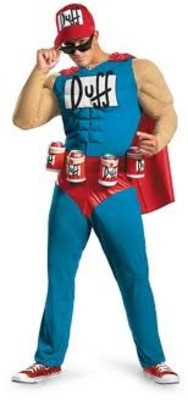 Considering Brad Keselowski's age, he likely grew up on a healthy helping of "The Simpsons," so who else would he want to go as than the fun-loving Duff Man. Duff Man, the long-time beer idol of fictional Duff Beer seems fitting to the face and car of the Miller Light sponsor.
Tony Stewart as Himself

Tony Stewart shows us all how great with the media he truly is.

Tony should no doubt go as himself this Halloween. Capable of scaring small children and adults in the media with his overreactions, he could be a sight to see at your door step. Tony is no doubt a scary costume to go as and he has always thought of himself as top dog, so it only seems natural he would go as himself.
As for the video, he might be the king of overreactions but he's still a good driver and a pretty good guy.
Kevin Harvick as Speedy Gonzalez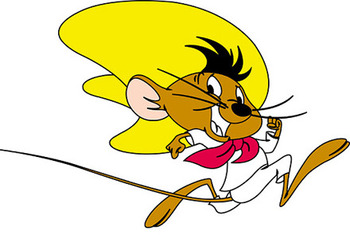 Kevin Harvick may not be from south of the border or even a little brown mouse, but his speed is one thing that can't be ignored. Harvick is known for his last-minute moves to take the lead and win, and the Speedy Gonzalez costume would be perfect for the man with an uncanny ability to get to the front of the pack and stay there.
Kyle Busch as a Baby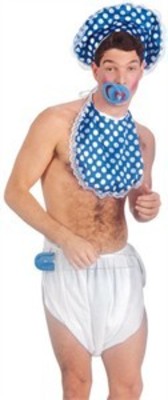 Kyle could easily make it work as a baby, it wouldn't require much dressing up or even a change in his attitude. His constant temper tantrums make him the most seemingly immature driver in Nascar. Better give Kyle Busch candy, otherwise he might have a tantrum.
Jimmie Johnson as Superman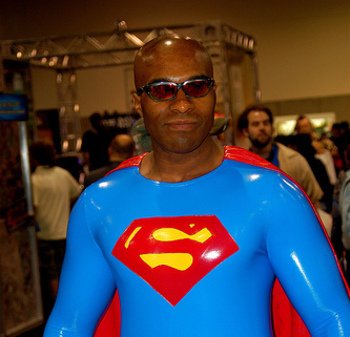 If Carl Edwards goes as Marvel's Captain America then Jimmie Johnson has to be DC's Superman. It makes sense—he's a good driver who can at times show amazing speed, just like Superman himself. Unfortunately a recent crash seems to be Johnson's kryptonite in the points race for the Chase.
Kurt Busch as a Banana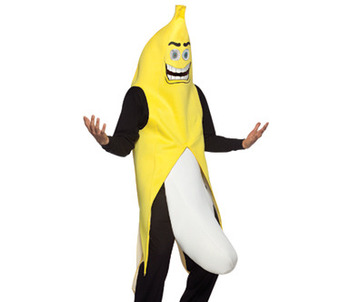 A banana outfit would be perfect for Kurt Busch, considering his car set-up problems these last several races. After "driving on banana peels" recently, it would be a nice change for Busch to be the banana and not the peel.
Dale Earnhardt Jr. as an Invisible Man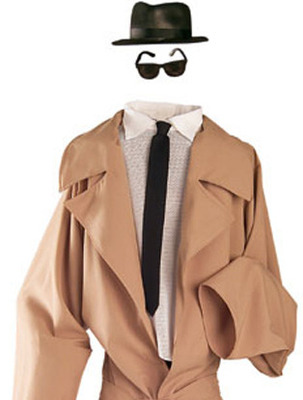 The perfect costume for Dale Jr. would be that of an invisible man. Not that he needs a costume considering he has been virtually invisible since the Chase began. Hopefully after All Hallow's Eve, Earnhardt Jr. will become a bit more visible.
Jeff Gordon as Himself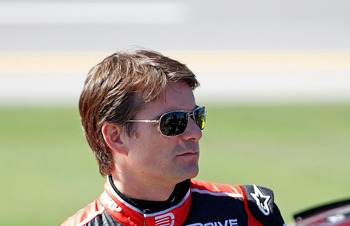 Geoff Burke/Getty Images
An icon like Jeff Gordon doesn't need to dress up. No jokes here, Gordon deserves immense respect for his record-breaking career and his 85 wins.
What do you think Gordon should go as?
Keep Reading