WWE Monday Night Raw 10/24/11 Results: Live Blog, Coverage and Analysis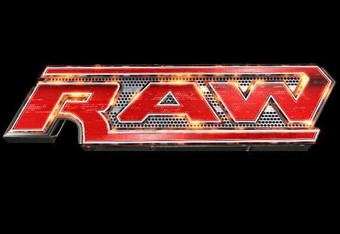 Hey, Bleachers, this is the live blog for the Oct. 24, 2011 edition of the WWE Monday Night Raw SuperShow.
Join us tonight at 9 p.m ET as Raw begins on the USA network. We'll have full results, coverage and analysis of the show from start to finish.
Last night at Vengeance, we saw the return of Kevin Nash, as "Big Sexy" interfered in Triple H and CM Punk's tag team match against Awesome Truth. Nash targeted Triple H, and after Awesome Truth got the pin on Punk, he took his former friend into the ring and hit him with a brutal (read: poorly done) Jacknife Powerbomb.
Mark Henry and Big Show repeated the Brock Lesnar versus Big Show spot from SmackDown years ago, where Show was superplexed and the ring "imploded." With a broken ring and both men injured, the match ended in a no contest.
The show went on, with John Cena challenging Alberto Del Rio for the WWE Championship in a Last Man Standing match with the broken ring. Del Rio was finally able to get the win after hitting Cena with everything but the kitchen sink. A run-in by Awesome Truth didn't keep Cena down, but Del Rio blasted him with the WWE Championship, finally putting him down for the 10-count.
Tonight on Raw, it's a safe bet to expect Cena, Triple H and Punk all looking for more vengeance.
Join in on the live discussion with us here in the comment section tonight as the show begins!
Awesome Truth vs. John Cena:
John Laurinaitis officially makes it a handicap match.
The highlight of the match was Miz's picture perfect DDT. Awesome Truth is DQ'ed after R-Truth blasts Cena with a water bottle. They beat down Cena, and then grab steel chairs. John Laurinaitis comes out saying he's "not going to stand for this chaos any longer".
Laurinaitis kicks R-Truth and The Miz out of the arena...or ringside area...something. Not very clear. He stops them as they are leaving. Laurinaitis says they will face Cena in a legit tag team match at Survivor Series. Cena gets to pick whoever he wants to work with him...Cena grabs the mic and says his partner needs to be someone who is going to bring it.
The crowd chants "Rocky". Cena picks the Rock to be his partner, and the show ends.
We return to a Zack Ryder cutting a promo, but he gets jumped by Awesome Truth in the interview area. Miz blatantly misses a kick to the face of Ryder, breaking the background. John Cena superman handicap match incoming.
Awesome Truth comes out. Miz says Triple H tried to hold back the revolution that they started. Paging CM Punk...
Miz says no one is going to be safe from the truth. R-Truth says the little Jimmies thought they were done after last night, but they're just getting started. Truth says nothing is going to save Cena, till Cena gets got. That's the truth, and it's awesome.
Match coming up next. So much for Ryder getting any main event love.
John Morrison vs. Wade Barrett:
JoMo is here to JobMo. Yeah yeah, I'm lame, but I couldn't help it!
Somehow this match gets a commercial break, interesting.
This was a slow, boring match, which is odd for a Morrison match. The finish was botched, Barrett tried to catch Morrison mid air to land the Wasteland, but dropped him. He picked him up and hit the Wasteland properly, and got the pin.
Wade Barrett def. John Morrison via Pinfall
Another replay of Kevin Nash assaulting Triple H. I think this is the fourth replay of the night. Cole updates us saying that Triple H has a concussion, and possibly a broken neck.
Now, after a significant amount of hype throughout the night, Cole attacks Jim Ross on the microphone. Cole shows us pictures that JR tweeted (not really). My favorite was a shirtless JR on an exercise bike, with a rack of ribs hung out in front of him.
Cole issues a challenge to JR for next week, and says if he loses, JR can have his seat at the announce table.
...too good to be true.
Mick Foley is teasing him stepping in as GM on Twitter:
"I wonder just how long this "interim" period is going to last, before we get a real Raw General Manager. I've never ridden a skate board."
Natalya vs. Alicia Fox:
Beth Phoenix is joining the announce booth. She's looking rather attractive tonight.
The "crying Divas" angle is getting played up both in the ring by Natalya, and Beth in the booth. Alicia Fox gets a quick roll up and beats Natalya. Well, who's crying now?
Alicia Fox def. Natalya via Pinfall
Kelly Kelly and Eve were backstage watching, laughing.
Alberto Del Rio's victory speech coming up next.
Ricardo Rodriguez belts out the ever so classy introduction.
Del Rio says Cena had his chance, and he's ready to move on to new challengers, but since he's the best, the WWE Universe better get used to him being champion.
CM Punk's music hits, and walks out with a mic. Big pop for Punk.
Punk brings up that he's beaten Del Rio in one on one action plenty of times. He then brings up that he never got his mandatory championship rematch. He asks if Del Rio has the cajones to accept his challenge, and give him a title shot.
Del Rio counters by saying Punk didn't even win last night, and he doesn't deserve the title shot. Punk gets ready to reply, but the crowd chants his name again. Punk says that Del Rio is right, maybe he doesn't deserve the title shot...but maybe he should put him to sleep anyways.
Laurinaitis runs out and says he's still running the show. Johnny Ace gets into the ring and introduces himself. Punk shows him how to hold the mic so the crowd can hear him. Laurinaitis takes it, but still makes the call to give Punk a title shot against Del Rio at Survivor Series.
The catch however, is that Punk tells Laurinaitis that he respects him. Punk replies by saying that respect needs to be earned, and that nothing has changed with Laurinaitis in charge, things are still chaotic.
Punk tells Laurinaitis that he respects him by saying it with a raspy Laurinaitis voice. That's not good enough.
Punk then says he respects Laurinaitis...for coming out with his deer in the headlights look on his face. For not holding his mic the right way. For climbing the ranks of the WWE from nobody, to Executive VP of talent relations. He then uses Laurinaitis' line of "Never has someone with so little, accomplished so much."
Laurinaitis denies Punk the title shot, saying he'll take another week to think about it. Punk tells Laurinaitis to think about "this", and beats down Del Rio a bit, but Ricardo Rodriguez saves his hide, and they escape.
Pipe bomb!
Dolph Ziggler vs. Santino:
Dolph has Vickie Guerrero and Jack Swagger in his corner, as expected.
Santino does quite well until he goes at Swagger with the Cobra as he's on the apron, and Ziggler hits him with the Zig Zag, then follows up with the pin.
Dolph Ziggler def. Santino via Pinfall
Santino gets beat down by Ziggler and Swagger, but Mason Ryan runs in for the save.
Backstage, the Bella Twins are standing around looking fine, and then Ryder comes running down the hall screaming "John Laurinaitis chose me!"
He'll be teaming with John Cena against Awesome Truth. Woo Woo Woo, You Know It.
Randy Orton & Sheamus vs. Christian & Cody Rhodes:
Randy Orton sure does play a role in the opening match of Raw often doesn't he?
After the typical tag team goods, Rhodes looks to hit his springboard kick off the ropes on Sheamus, but it was countered with a botched Brogue Kick. Sheamus put Rhodes away with the Celtic Cross.
Randy Orton & Sheamus def. Christian & Cody Rhodes via Pinfall
I hate cookie cutter tag team matches, always have.
Backstage, Laurinaitis is on the phone with Stephanie, who is chewing him out. He gets off and Otunga looks to brown nose a bit. Cena walks in and chases off Otunga with a Fresh Prince of Bel Air joke. Cena wants a piece of R-Truth and Miz, Laurinaitis gives him a tag team match against them, with a to be determined partner.
THE MUPPETS ARE COMING!
During the commercial break, Mick Foley's return was announced for November 14 on the three hour Raw where the Rock will also be present. Most of us already knew about it, but it's nice to see it's official!
Another "moments" ago recap follows footage of the ambulance with Triple H leaving.
Randy Orton is on his way to the ring for a tag team match. That's coming up next!
Lawler and Cole inform us that Triple H has been taken to a "medical facility". Hospitals don't exist in the WWE Universe.
Triple H is getting loaded into an ambulance, but Nash stops them, stands Triple H up, and blasts him with the sledgehammer again. Security tries to chase off Nash. One of the paramedics asks if he has a pulse. Now that's classic.
Laurinaitis runs up and apologizes to an unconscious Triple H. Off to another commercial break.
Jerry Lawler and Michael Cole open the show, looks like a two man announce booth again. Jim Ross referred to it as a "train wreck" and I'd agree. Shame that Booker T didn't make the cut, "WHAT THE...!!!"
They run us through the happenings of Vengeance last night, which wasn't a bad show in my opinion.
Triple H's music hits, and he's on his way to the ring in street attire. He doesn't appear injured.
He grabs a mic, and says that in this business, you make money, or you make friends. He says for a long time he was able to do both. He names off members of "The Kliq", and says that along the way, things changed.
He focuses on Nash, and says that money and power were more important to him. Then, says that last night Kevin Nash tried to break his neck, and warning that this sounds corny, he only succeeded in breaking his heart.
He says that he knows Nash is there, and that if the last 20 years meant anything, he'll come down to the ring and fight him. Big pop for Triple H, the fans love it. Triple H tells Nash that for once in his life, be a man, calling him out.
John Laurinaitis comes out and interrupts him. He comes to the ring and tells Triple H that he heard the rumors about Nash being in Austin, but also heard that Nash is at home watching Raw. Laurinaitis is about to come into the ring, Triple H stops him and tells him if he steps in the ring, he will regret.
So, apparently Triple H is still COO, but just not in control of the operating of Raw. They mentioned this the other night, but it's been very vague, at least it's clear now. Triple H tells Laurinaitis that since he's still COO, Johnny Ace needs to search the arena for Nash and sign him to a contract, then bring him to him.
He says that if he doesn't, he'll find Nash at home, and what happens then, will land him in jail. Triple H leaves, heading up the ramp, and as he turns to look back at Laurinaitis, Nash comes out and flattens him with a sledgehammer.
Laurinaitis runs up and chases off Nash with the help of security. Triple H is selling the hit as though he has a spinal injury, stiff armed and gasping.
We see Nash leaving backstage, and good lord Aksana is looking good, standing next to David Otunga. Triple H is backstage trying to walk on his own, he collapses and starts foaming at the mouth. I'm not joking.
Commercial break.
The WWE Monday Night Raw SuperShow is LIVE! Coverage of the opening segment coming up next.
We've still got plenty of time before Raw goes live, but there are a few updates that I'd like to post to keep you Bleachers informed.
The Undertaker and Michelle McCool are backstage. Whether they're just visiting or being booked remains to be seen.
Kevin Nash will return to his key role in WWE angles now that he is through filming his latest movie. He should also be cleared to wrestle by the end of the week. "Big Sexy" was looking absolutely jacked last night, he certainly looks in the proper shape to compete.
A steel cage match is being advertised for the show. Whether this will be part of the live broadcast or a dark match is unknown at this time.
The build to Survivor Series starts tonight. Anyone else excited to see WWE kick things into high gear for a massive PPV?
This article is
What is the duplicate article?
Why is this article offensive?
Where is this article plagiarized from?
Why is this article poorly edited?