Dan Uggla and a Porn Star, Falcons Say Suh Is Dirty and the Week's Roll Call
`
The following introduction to this week's Roll Call is brought to you by the word "Dirty."
Dirty Movies
That's what some would call the films Bibi Jones performs in. The actress made some waves recently when she was seen hanging with tight end Rob Gronkowski during the Patriots' bye.
Oh, and she claimed to have fooled around with Dan Uggla. The Dan Uggla who, until recently, was married and has two children.
More on that inside.
Dirty Players
According to the Falcons (namely Roddy White and Todd McClure), Ndamukong Suh and Cliff Avril weren't very nice to Matt Ryan while the quarterback lay on the field with a leg injury. From ESPN:
"I lost a whole lot of respect for 90 (Suh) today, and also 92 (Cliff Avril), the (expletive) they were doing when Matt got hurt," White told The Atlanta Journal-Constitution. "That was unacceptable. ... Like 92 was kicking (Ryan's) feet, saying, 'Get him off the field.' We don't do stuff like that. ... When you compete, you never want to see a guy get hurt."

McClure singled out Suh.
"I had respect for Suh before the game," McClure told The Journal-Constitution. "But when Matt was on the ground, the things (Suh) was saying and the trash he was talking was definitely uncalled for. There are certain things you don't do. (He said), 'Get the cart' and several other things that I can't repeat."

Avril denied the claims via Twitter.
Dirty Catch
Marques Colston brought down a sick-nasty catch last evening against the hapless Colts.
Really, the entire performance by the Saints was pretty dirty, as they crushed the Colts, 62-7 and destroyed any chances I had at winning my fantasy matchup this week. Damn you, Darren Sproles and Jimmy Graham!
Be sure to keep it here this week for all of the offbeat news, shenanigans and sexy updates from the world of sports.
Surely you've heard by now that Patriots tight end Rob Gronkowski spent his bye week in Arizona blowing off steam (or whatever) with porn star BiBi Jones. Gronkowski posed for a couple of pictures with Ms. BiBi, who tweeted them out to her 100,000+ Twitter followers.

Not for nothing, but the guy has never looked happier.

Naturally the Patriots organization was less than thrilled. Well the NFL is often called the No Fun League with good reason. Gronkowski was called to the principal's office when he returned to Foxborough and must have received a stern talking to about the Patriots "brand," and what constitutes tarnishing said brand.

We're all starting to get a better idea of what does and does not tarnish the Patriots brand. Let's review:

Does tarnish the brand: Players that are not Tom Brady being associated with women who take their clothes off for a living. Gronkowski issued an official apology for the photo.

Doesn't tarnish the brand: Quarterback Tom Brady's inexplicable photo shoot holding a baby goat. Brady got off scott-free for this monstrosity.

Does tarnish the brand: Wes Welker having a little fun at Rex Ryan's expense. Welker was forced to issue an exceptionally half-hearted apology.

Doesn't tarnish the brand: A head coach named in an embarrassing divorce case in which he was accused of funding the extravagant lifestyle of another man's wife over a long period of time.

Does tarnish the brand: A widespread cheating scandal and epic cover-up that placed a permanent could of suspicion over the Patriots three Super Bowls...well this one makes sense.

Doesn't tarnish the brand: Belichick refusing to shake the hand of former friend and employee, Eric Mangini, after the Jets beat the Patriots.

You get the idea.

When Tom Brady or Bill Belichick are involved... there is a lot more leeway in "tarnishing the brand." These guys have free reign to do what they want and say what they want, whenever they want to. Not so much for anyone else on the team.
Jim Rogash/Getty Images
Remember what happened to Randy Moss when he spoke his mind about his contract? Shipped out of town within days.
Everyone needs to stop talking about this. Rob Gronkowski is a grown-ass man and he should be allowed hook up with (or pose for pictures with) as many smoking hot porn stars as will have him.
Ms. BiBi Jones seems like quite a girl who has no shame in her game. If she can't wear a Patriots jersey, then Bill Belichick shouldn't be allowed to wear his nasty sweatshirt with the cutoff sleeves.
This article is
What is the duplicate article?
Why is this article offensive?
Where is this article plagiarized from?
Why is this article poorly edited?
Trouble in paradise already!? I, for one, am absolutely shocked. Not.
Fueling widespread divorce rumors, Life & Style magazine is reporting that newlyweds Kim Kardashian and Kris Humphries are at odds over the ever-present camera crew that documents Kim's every move.
There is absolutely no doubt that these two will be divorced within the year, but Life & Style's report is one of the most ridiculous things ever published. Each statement given by an "insider" is more nonsensical than the last. Let's examine this point-by-point:
"insiders tell Life & Style that the pro basketball player is so uncomfortable with the camera crews constantly trailing the couple's every move that he's threatening not to appear in the next season of Keeping Up With the Kardashians."
Are you kidding me? Kris dated Kim on camera, proposed to Kim on camera, planned his entire wedding to Kim on camera and married Kim on camera. Suddenly the professional athlete is camera shy? Please...
"Kris wants out of filming,"
Maybe, just maybe, that would be believable if the next quote wasn't...
"Kris makes only about $20,000 per episode," the pal says. "He wants more to make it worthwhile!"
Wait just a minute here. So does Kris want out of filming because he's uncomfortable on camera and wants to spend some private time with his wife or does he just want a raise? Those are some pretty conflicting statements.
Another insider says that he's so fed up, Kris was firm about his needs and told his wife: "'I'll only be your little TV husband for a few more weeks."
That's right. Kris Humphries has drawn a line in the sand and he's not going to be Kim's little TV husband anymore. He's had enough! Unless he gets a raise.
"Kris is really the only person who stands up to her," a pal adds. "He says no when everyone else says yes."
Of all the nonsense, fabrications and probably outright lies reported in this questionable piece of "journalism," that has got to be the most ridiculous. Anyone who has ever seen an episode of Keeping up with the Kardashians knows that simply isn't true. Kim treats Kris like a child that she's forced to deal with and Kris allows Kim's family (particularly Khloe) to treat him like an unwelcome, and temporary, part of her life.
Let's just hope that all the divorce rumors are true and this unholy union comes to a merciful end at some point. Obviously we're never going to be rid of Kim, so the best we can hope for is that she won't marry such an unlikable toolbag next time.
And by next time, I mean next year around this time.
This article is
What is the duplicate article?
Why is this article offensive?
Where is this article plagiarized from?
Why is this article poorly edited?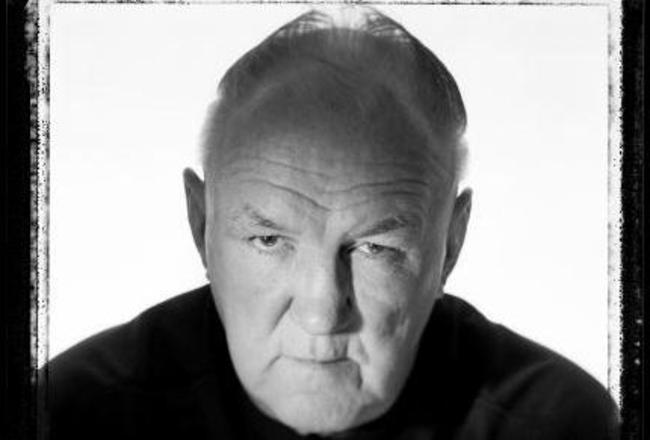 Before we even bother to address that question, ask yourself this: Did Chuck Wepner live his life in awesome montages that included him running an absurd distance around the city of Philadelphia, punching frozen meat, and running up the Art Museum steps in a practice that has now been copied by tourists approximately 45,873,325,125 times?
No?
Then his story probably isn't better than Rocky's.
But it is pretty compelling. From the Los Angeles Times:
But he's equally at ease looking back at a tumultuous past that included a loss to Muhammad Ali (complete with a broken nose), a legal bout with Sylvester Stallone, a hard-partying lifestyle that cost him his first marriage and a drug-related arrest that landed him in prison for almost two years in the late 1980s.

Wepner's past is on full display in "The Real Rocky," airing Tuesday on ESPN as part of its "30 for 30" documentary series. The title of the film refers to the fact that Wepner, a former New Jersey state heavyweight champion, served as the real-life inspiration for Stallone's Rocky Balboa character, the hard-luck boxer at the center of an Oscar-winning film and numerous sequels in a franchise that producers say has earned more than $1 billion.
One of the interesting things that will be shown in the film will directly relate to his inspirational fight with Ali. From the Philadelphia Inquirer:
Among the film's unsurprising revelations: Prior to the 1975 fight between Wepner and Ali presaging that between the film's Rocky and Apollo Creed, Ali advised Wepner to fling "the N word" at him at a press conference.

"We're gonna pump this fight up and make it look like a racial thing," recalls Wepner, quoting Ali.
Still, ask yourself: Did Wepner ever scream out his wife's name after winning a fight? Did he chase around a chicken in his training? Did his trainer ever say this?
Of course not. But it would appear that "The Bayonne Bleeder" has a compelling story that will stand on its own legs.
My name is Timothy Rapp, and I put the "grrrr" in Swagger.
This article is
What is the duplicate article?
Why is this article offensive?
Where is this article plagiarized from?
Why is this article poorly edited?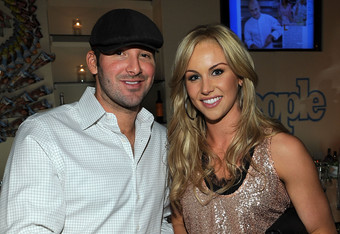 Or at the very least, polarizing quarterback.
Romo recently broke the news of his wife—former Miss Missouri, Candice Crawford—being pregnant on Tuesday morning. From FoxSports:
Romo and Cowboys wide receiver Miles Austin were at Cedar Hill High School in Cedar Hill, Texas, to address students as part of the school's Red Ribbon drug prevention campaign, when he revealed the news.

When a teen asked Romo whether he has any children, the quarterback replied: "I got one on the way. My wife's pregnant."
Here's to hoping she can do the one thing her husband often fails at: delivering.
While we're hoping for things related to the pregnancy, wouldn't it be awesome if they named their son Nolan so we could abbreviate his name to No-Romo?
Yes, I just made a joke about an unborn child; and no, I'm not proud.
When Terrell Owens—who is holding an open tryout for NFL teams today—was told of the pregnancy, he immediately welled up with tears and blubbered, "That's my old quarterback's unborn child, man."
Obviously that above sentence is completely fabricated and false, but lord knows this article needed an updated "Hey, remember when Terrell Owens cried that one time?" joke somewhere.
Besides, the real reason Terrell Owens will be crying today is because no NFL teams even showed up for his tryout according to USA Today:
There's a rather bizarre scene in Calabasas, Ca., where Terrell Owens began a workout/audition at 2 p.m. ET.

NFL Network is on the scene, and Lindsay Soto reports no NFL teams are in attendance.
And so, my guess is Owens is running around and performing drills for the one person who loves him more than anyone else: himself.
My name is Timothy Rapp, and I put the "grrrr" in Swagger.
This article is
What is the duplicate article?
Why is this article offensive?
Where is this article plagiarized from?
Why is this article poorly edited?
When is someone going to finally cage the Biebs? This crooning Canadian with his cherubic good looks has been a one-man ruining crew for what seems like a century at this point.
Listen… Justin Bieber seems like a nice enough kid. He hasn't been arrested, he hasn't posted any pictures of his junk on Twitter and he doesn't hang out with Lindsay Lohan. All of that is very commendable.
The major issue with the Biebs is that he's an annoying teenager and every time he does anything, it's officially ruined. It's harsh, but true.
Remember the awesome lesbian haircut? Ruined.
How about the adorable little Disney princess Selena Gomez? Ruined.
And of course crazy awesome 3D movies that have no reason whatsoever to be in 3D other than the fact that 3D rules? Ruined.
Oh, and how about music!? Ruined.
Now the Biebs is trying to ruin hockey, which definitely crosses the line. Doesn't hockey already have it hard enough? It's (at best) the fourth most popular sport in the country, it's been relegated to broadcasting on Versus and ESPN anchors literally snicker when they are forced to acknowledge it exists.
Well last night Bieber and the Biebs' squeeze Selena Gomez were spotted taking in a Winnipeg Jets game at Winnipeg's MTS Centre decked out in hockey jerseys. They were smooching and giggling and drinking Slurpees and today the internet is abuzz with all of the ridiculously inane details of their date.
Well now every time I try to convince a stranger that hockey is awesome, I'll be met with "oh, is that why Justin Bieber loves it?"
Fantastic…
Think this all sounds dramatic? Consider this: Justin Bieber played in the 2011 NBA Celebrity All-Star Game in February and stole the show...
And now the season is ruined.
This article is
What is the duplicate article?
Why is this article offensive?
Where is this article plagiarized from?
Why is this article poorly edited?
This story begins with a bedroom, a shirtless football player, and a porn star wearing that player's jersey.
In other words, it starts here.
The Internet was all ablaze when porn star BiBi Jones posted a picture of herself with Rob Gronkowski on Twitter wearing his football jersey, and appeared to only be wearing his football jersey. In one of the pictures, Gronkowski wasn't wearing a shirt.
The story continues on the Boston radio show Toucher and Rich, where Jones claimed nothing happened between her and Gronkowski, and they only took the pictures because Jones had more Twitter followers and Gronkowski wanted more followers himself.
You can listen to the interview here.
In that interview, Jones claimed she slept with Phoenix Coyotes player Paul Bissonnette and several other married athletes she didn't name.
One she did name who she apparently thought wasn't married was Dan Uggla. Which means the two must have hooked up recently, since Uggla previously was married and has two children with his ex-wife, Tara (with a tip of the cap to Deadspin for The New York Times link.)
And Atlanta is not far from his off-season home near Nashville and Uggla's two children, who live with his ex-wife in Kentucky.
I'm sure people will start crying foul, claiming that Uggla is now divorced because he was sleeping around, blah blah blah. But it's entirely possible that the two hooked up after Uggla was divorced.
In other news, a lot of sports fans who previously were unaware of BiBi Jones now know who she is. And that, ladies and gentlemen, is good PR.
Porn Relations, that is.
My name is Timothy Rapp, and I put the "grrrr" in Swagger.
This article is
What is the duplicate article?
Why is this article offensive?
Where is this article plagiarized from?
Why is this article poorly edited?