WWE Vengeance 2011: The Turning Point or Just Another Terrible PPV?
October 23, 2011
WWE's content of late has been poor. Since CM Punk stopped dropping "pipe bombs" on RAW on a weekly basis, we've had to bare witness to some of the worst output in quite some time.
Vengeance comes off the back of two terrible PPVs with Night of Champions and Hell in a Cell. WWE Creative has dealt with storylines in ridiculous fashion in order to accommodate such a large number of PPVs in so few weeks. For fans, it has been bordering on embarrassing.
After tonight, however, we're building up to Survivor Series. Last year, Survivor Series was dreadful: only the Divas Championship changed hands in Miami, whilst this year sees the inexplicable return of The Rock to the ring. He'll be teaming up in a traditional Survivor Series tag match with John Cena, which means that Alberto Del Rio will be keeping the title tonight at Vengeance.
Rather than getting angry at why they're bringing Rocky back so early to in-ring competition (they've rushed everything else this year, so why stop now?) let's look at what else Vengeance may spell.
We might well be seeing Kevin Nash again in order to stir things up with Punk and HHH (though Laurinaitis is doing a fine job of that so he may not be needed) while Mick Foley is back with the WWE. Foley is booked for Raw next month but he may make a promo appearance this evening.
The tag match tonight between HHH, Punk, The Miz and R-Truth would seem to have no real point, since Punk is booked to go for a title shot at Survivor Series. This can only be a good thing for all of us. I assume it will get interrupted in order to perpetuate the "conspiracy" storyline
Fans are also starting to grumble about when The Undertaker's return will be. It's not going to happen tonight but dropping a promo for his return during tonight's show would do their buy-rate no harm—if they get #Undertakerreturns trending on Twitter, all manner of excitement will break out.
Mark Henry will leave tonight still champion, which is good for SmackDown! because it has seen a rise in ratings since they put the belt on him. Orton, too, should stay strong over Cody Rhodes which in any other context should be a main event match: this feud has been built fairly well but, again, it's been rushed and ought to be booked again a for a title at Survivor Series or TLC in December.
So, Vengeance could see some interesting action and it could spark off events that lead into Survivor Series and beyond. More likely, however, the scripts are still being rewritten and re-appraised (badly) as I write this and fans will end up having paid for shoddy output. I guarantee that they'll produce a far better Raw, for free, tomorrow night.
TNA is no leader in this field but at least they would seem to have some forward planning in place and they make plans and stick to them rather than producing shows off the top of their head's at the last minute.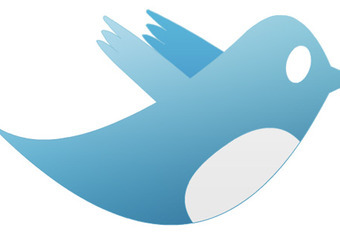 If this PPV was going to do anything important like answer any of our questions regarding the Raw GM, Laurinaitis, HHH and Vince McMahon it would have been hyped way more. Instead, it was given several fairly hurried plugs on Raw and SmackDown! this week where matches were obvious or plucked out their backsides.
The card is obvious and I'd imagine that only one (maybe the tag belts too) will change hands. Zack Ryder will win a belt simply because he's got lots of followers on Twitter while Dolph Ziggler who surely should be a future main-eventer will lose to him and then to Air Boom.
If handled right Vengeance 2011 could well be the turning point for the WWE for the next 6 months. If the wrestling is strong, the finishes aren't weak and the promos are right, we could be about to see some reasonable content return in a time when it is greatly needed.