Dominique Wilkins Sued for Turning Former NBA Referee into Highlight Reel Via KO
October 22, 2011
Alberto E. Rodriguez/Getty Images
Dominique Wilkins was one of the greatest basketball players to ever grace the court, but now the former superstar has added another move to his extensive repertoire.
The knockout victory via punches.
While the Atlanta Hawks legend and TV analyst has been known as one of the nicer people in the sport of basketball, he is being sued for his involvement in a fight that broke out at Phillips Arena back in March.
Former NBA referee Rashan Michel reportedly confronted Wilkins before their altercation about money owed for suits, and Wilkins started the fight that left Michel with a busted eye and landed him in jail.
The Atlanta Journal-Constitution is reporting about what the actual lawsuit is claiming:
Seeing Wilkins in the stands on this particular occasion, Plaintiff (Michel) seized upon the opportunity to ask Wilkins about whether he intended to pay the debt. Embarrassed that Plaintiff had mentioned the debt, Wilkins began arguing with Plaintiff, shouting 'I built this house!' and cursing Plaintiff for bringing up the matter in front of his peers.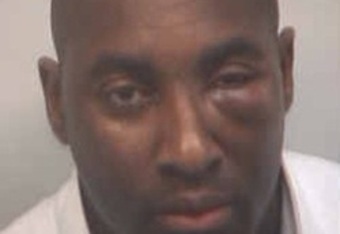 It's too hard to tell what actually started the fracas, and there is no court in the land that will convict Wilkins if there isn't more evidence against him.
While it was Mr. Michel that wore the battle scars after this dust-up, the police have said that they only arrested Michel because the unanimous sentiment around the situation was that Wilkins was not the aggressor.
Wilkins will not lose this court battle, and this will go down as another chance for Wilkins to dominate his foe like he did with his hard over hand right.
Check back for more on the NBA as it comes, and check out Bleacher Report's NBA Page to get your fill of the NBA.