Cheque Please! How Premier League Footballers Are Avoiding Paying Tax
October 22, 2011
Laurence Griffiths/Getty Images
As a lawyer, I am quite interested in the mechanics of player contracts and wages. And while this may not be to everyone's taste, I thought it might be enlightening and interesting to some for me to detail one of many examples of how Premier League footballers avoid some of the hefty tax bills that accompany their prodigious wages.
Premier League footballers are very well paid, as a rule. And, as very well-paid individuals, they tend to have access to the best possible team of advisers and accountants. This may never be more evident than in recent developments concerning how much tax they are paying on their salaries.
The Conservative government have made several efforts to reform the UK tax system and ensure that the highest paid individuals are being taxed accordingly. New laws were introduced by the government intended to target individuals earning over £150,000 per annum, These laws basically establish that everything an individual earns over the £150,000 threshold must be taxed at 50 percent. 
So, without being condescending, that would mean that if I was earning £1million per year, the first £150,000 would be taxed at the lower normal rates, but the next £850,000 would be taxed at a 50% rate. Thus I would only see £425,000 of that money with the other £425,000 being paid into the coffers of the government.
And while this is unlikely to ever pose much of an issue to myself, it creates a serious roadblock for highly paid Premier league players, many of whom earn up to the £150,000 threshold in just the first week of the year.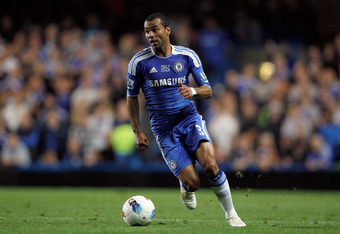 Paul Gilham/Getty Images
But luckily for Wayne Rooney and Co., crafty accountants have been on hand to save them a bunch of cash. 
Toocoo Promotions belongs to David James. TJW Promotions is the property of Theo Walcott. Ashley Cole, Wayne Rooney, Gareth Bale, Gareth Barry, Michael Owen and more have similar firms in their portfolios. Why?
Premier league footballers now sign two contracts with their club. The first contract is the straight forward playing contract. This offers the player wages in return for performing on the pitch.
Where once this was the only contract signed by the player and accounted for all of his wages, it now is part of a duopoly and counts for a small portion of the player's weekly income.
The second contract - the one where the majority of the wages are paid - is for the 'image rights' of the player - the rights of the club to advertise and sell itself and other products using the player's image.
The money paid off these contracts are not paid directly to the player, but are rather paid into a shell company set up by the player such as those mentioned above. 
Due to a loophole in the tax laws, the money paid on these contracts, because it is being paid into promotion companies and not the player directly, can only be taxed at 28 percent, not the 50 percent the player would be likely to face otherwise.
The player can then take no-interest loans from the company he has set up at only an additional cost of 2 percent tax. Thus the player gets access to more of his gross wages by avoiding taxation.
This strategy is one of many employed by top-end footballers, and was responsible for Wayne Rooney being able to reclaim £600,000 of his gross salary that he otherwise would have lost to the taxman last year alone.
This is tax avoidance, not evasion. It is a perfectly legal way to circumvent the tax system. And while some of you may think this is a distasteful tactic by players considering they would still be on ridiculous money regardless of a 50% taxation rate, the fact is that 50% is very high, and the player has the right the same as anyone else to do what is best for his financial interests. 
This is a loophole that the Inland Revenue is trying desperately to close and which will likely soon be cut off to the players. But where there is a will, there is a way, and where there is necessity, there is ingenuity.
As long as the tax system continues to penalize players to such an extreme degree, one can expect these loopholes to continue to be found and exploited as players try desperately to hold on to their hard-earned millions.