NFL Expansion: 20 Great Cities That Deserve an NFL Team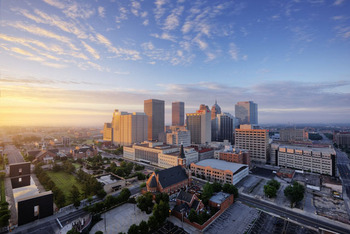 NFL football is getting more popular every year, and with that comes the possibility of expansion.
The National Football League has clearly shown its intentions to promote the game as a global sport, with several initiatives around the world that have even included taking regular-season NFL games overseas.
Here is a look at a list of cities—not just in the United States, but also overseas—that are possibilities for NFL expansion franchises.
While some of the cities named on the list are very far-fetched, most have massive football potential.
Which city do you think would see a new NFL team flourish? And how about a team name to go with it?
Note: Populations for the sake of this slideshow are strictly city populations and not metro populations.
Los Angeles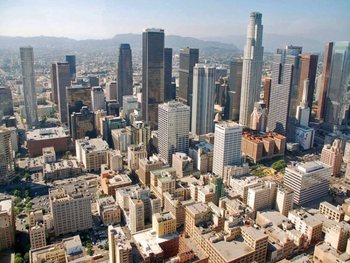 An obvious NFL franchise candidate is Los Angeles.
Many people say they had their chance with the Rams and Raiders and showed they didn't care much for football.
But that was over 15 years ago, and the game has grown significantly since then.
The city obviously has the market to house a team—its city population of 3.8 million makes it the second largest in the United States—even with playing alongside the three other California teams.
If a franchise was to relocate, Los Angeles would be high on their list of potential options.
Portland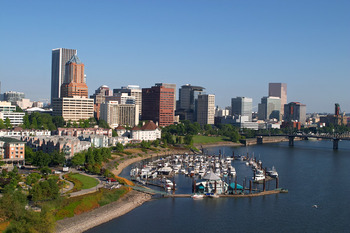 Although Portland in Oregon is close to the Seattle Seahawks it would be nice to see the state have their own team.
Oregon loves their football and show huge support for their two big college teams—the Oregon Ducks and Oregon State Beavers.
A decent-sized city population of 580,000 (29th-largest in the United States) would be plenty to support a pro football team.
Sacramento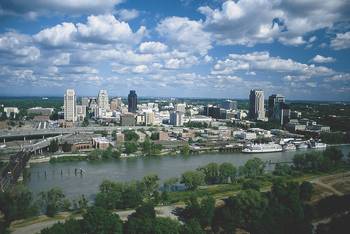 Sacramento is obviously quite close to the two Bay Area teams the Oakland Raiders and San Francisco 49ers.
But with a city population of 470,000 (35th-largest in the United States) it could support an NFL franchise, and with the possibility of losing their other main pro team, the NBA's Sacramento Kings, this would offset that nicely.
Las Vegas
Las Vegas is a city which again has a nice population size (580,000, 30th-largest in the United States) but is again quite close geographically to the California teams and also the Arizona Cardinals.
However, there wouldn't be much doubt about a Las Vegas NFL team making its mark in such an iconic city.
There is of course the state gambling situation which could cause big problems, but it is possible to see someone "taking a punt" on an NFL franchise there one day.
Salt Lake City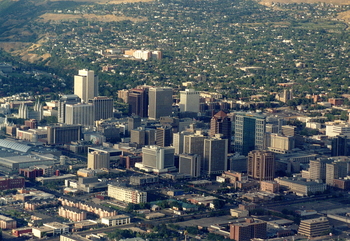 Salt Lake City in Utah could be an NFL option to give the state something other than the Jazz to get excited about.
It is reasonably distant from other franchises and would draw support from not just Utah but from neighbouring states like Idaho who also have no pro football.
Salt Lake City is also a popular sporting city and has experience hosting large-scale sporting events—namely the 2002 Winter Olympic Games.
Albuquerque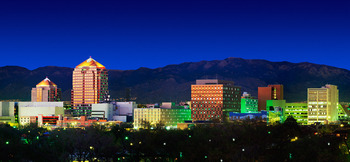 Albuquerque in New Mexico is an interesting option despite being quite close to current NFL teams the Arizona Cardinals and Denver Broncos.
It has a city population of 550,000 (32nd-largest in the United States) which is easily big enough to support a pro team.
But most importantly, it is close to Texas where football is massive, but it is quite popular in New Mexico, too.
An NFL team in Albuquerque would draw many football fans from neighbouring football hotbeds.
San Antonio
Texas loves their football, and a third NFL team in the state could easily work.
San Antonio's city population of 1.3 million makes it the seventh-largest city in the country.
They have also shown they know how to support professional sport with the success of NBA's Spurs over the last decade.
The state is the country's biggest football hotbed and would be a pretty safe option for expansion or relocation.
Omaha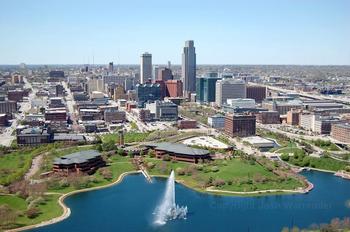 Nebraska is a state that loves football and would get right behind a pro team.
Although Omaha is not far from the two Missouri NFL teams, the Kansas City Chiefs and the St Louis Rams, it has a decent-sized city population of 410,000 (42nd-largest in the United States).
With the way the state gets behind their big college team the Nebraska Cornhuskers, there is no reason to think they couldn't support a pro team.
They could also draw on support from neighbouring state Iowa—another popular football state with no pro team.
Columbus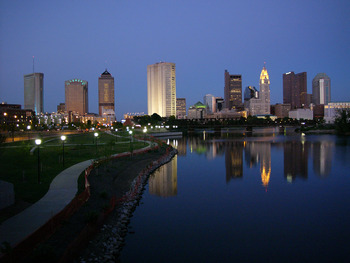 Columbus is most famous in football for their college team the Ohio State Buckeyes.
Such is the support for football in the city, it is not unreasonable to think that a pro team would not flourish their alongside the Buckeyes.
Columbus sits in between the two current Ohio NFL teams, the Cleveland Browns and the Cincinnati Bengals, but with a city population of 790,000 (15th-largest in the United States), they are a decent option for possible expansion.
Oklahoma City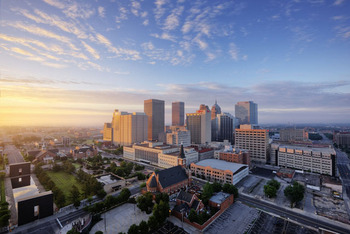 Oklahoma is a state that deserves its own pro football team.
They love their football and are obsessed with their major college teams, the Oklahoma Sooner and Oklahoma State Cowboys, so how about some pro football action?
The city has a nicely sized population to deal with an NFL franchise—580,000 which makes it the 31st-largest city in the United States.
Memphis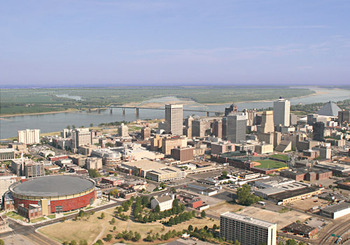 Memphis is a possible NFL franchise option with its city population of 650,000 that makes it the 20th-largest city in the United States.
It is probably too close to the Tennessee Titans in Nashville but could be a nice option for expansion and would get good support from not only Western Tennessee but also neighbouring Arkansas and Mississippi—two states without pro football.
Birmingham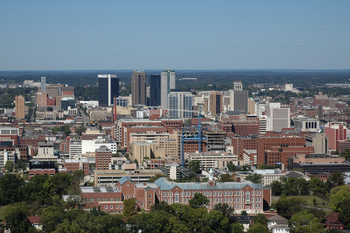 Birmingham in Alabama is an NFL option in a hugely popular football area.
Although the city only has a population of around 212,000 (97th-largest in the United States) the state of Alabama loves its football and deserves a pro team to support.
It is quite close to the Atlanta Falcons but should be able to stand on its own and draw on support from around the area.
New York
New York, the largest city in the United States with a population of 8.1 million, easily has the market to support a third NFL franchise.
Maybe a third team in New York could also play their football there, unlike the city's two current teams—who actually play in neighboring New Jersey.
What this does show is the amount of support from all around that region and proves that New York could house a third franchise.
Honolulu
Honolulu in Hawaii is a long shot for an NFL team, but it does have its appeal.
A city population of only about 340,000 (53rd-largest in the United States) is a concern, but it would draw on the surrounding islands including American Samoa which, along with Hawaii, are prolific producers of NFL talent.
They have also shown they love their football out on the islands with the Pro Bowl, and the Hawaii Warriors always getting good support.
Anchorage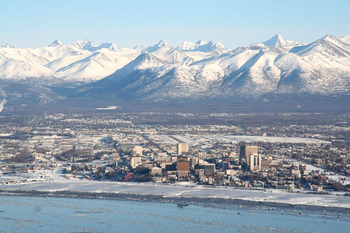 This isn't really a serious option but is fun to think about nonetheless.
Anchorage in Alaska would give a whole new meaning to the term "The Frozen Tundra."
With their city population of 290,000 (64th-largest in the United States), Anchorage actually have two pro sport teams but the NFL is a whole different ball game.
Logistically the thought of it is a bit silly, but just think, if it did happen, it would surely be one of the toughest road trips in all of sport.
Toronto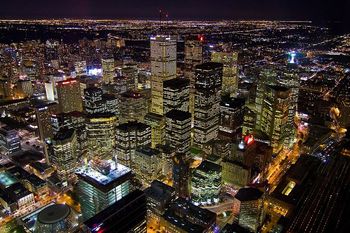 Toronto would probably need the neighbouring Buffalo Bills to relocate for this one to work.
Even so, Canada's biggest city with its population of 2.5 million is a nice potential option if the NFL was to move north of the United States border.
A lot of people have suggested the possibility of a Canadian NFL team, and the most common city that comes up as an option is Toronto.
Vancouver
Vancouver is very close to the Seattle Seahawks, which would affect its chances as a potential NFL franchise option.
Canada is seen as a popular option for expansion by many people, but with much of the focus on the city of Toronto, how about a West Coast Canadian team?
With its city population of 580,000, Vancouver has the resources and market to possibly pull it off.
Mexico City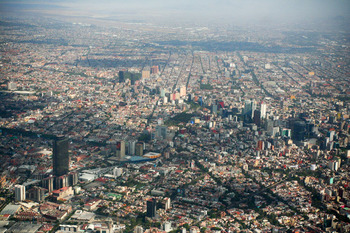 Mexico City had a taste of NFL action back in 2005 when it hosted the Arizona Cardinals and the San Francisco 49ers at Estadio Azteca.
The game was the first regular-season game held outside of the United States, and it drew the NFL's highest ever attendance with 103,467.
This fact, along with Mexico City's population of 8.8 million (which makes it larger than any city in the United States) shows that there would be huge support for an NFL franchise if it was to set up in the Mexican capital.
London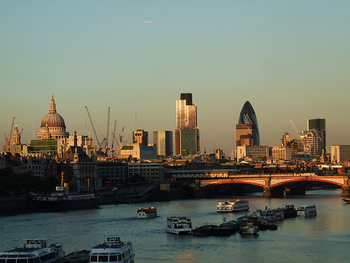 An NFL team in Europe is becoming a very real possibility.
It is still a while away from happening, but the NFL has made their intentions clear on their desire to expand into Europe.
Although there are the obvious time zone and travel issues, the obvious choice would be London—Europe's largest city in terms of city population at 7.8 million.
England's capital city has hosted an annual regular season NFL game since 2007, which has drawn big crowds and publicity. It is almost like it is being groomed to become the NFL's first overseas franchise sometime in the future.
Tokyo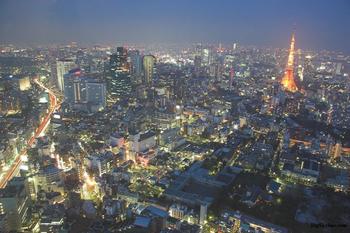 The Asian market must be tempting for the NFL when it looks at possibly expanding overseas.
The population of the area and also the financial possibilities would make it a very viable option for the NFL but an option that is still a while away at this stage.
For the sake of this argument, Tokyo would be a good fit as it is the closest major Asian city to the United States and has a whopping city population of 13.2 million.
Keep Reading