Pro Wrestling Top 25: Resolution Becomes Revolution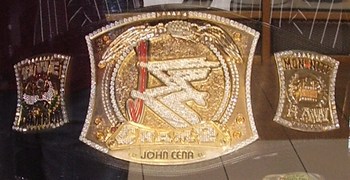 This week, it was about power. Whether you were the General Manager or one of the superstars, you had to find a way to get power. The next two weeks are extremely crucial for everyone involved.
This week, some got the message, while others shredded the memo. Here's the result of their response.
#1) TNA FanNation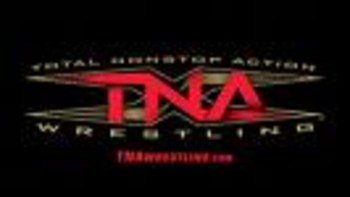 The FanNation wanted a change in the current setup of TNA. For the first time since the splitting of the company, the FanNation voiced their opinions loud and clear.
The end result was a different outcome of last Thursday's IMPACT!...and the fans loved it!
#2) Rey Mysterio (RAW)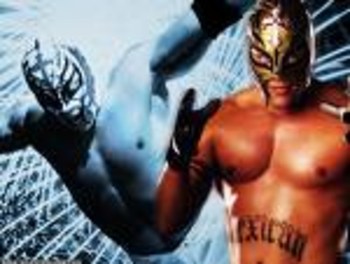 If anyone had any doubt to whether Rey Mysterio still had it, they got their answer this past Monday night as Maestro 619 overcame torn ligaments in his elbow and an assault from Mike Knox to shock The Miz and advance to the next round of the Intercontinental Championship Tournament.
He definitely still has the heart and guts to persevere. But will that be enough to defeat the Jamaican Sensation Kofi Kingston in their semifinal match on Monday night?
#3) The Undertaker (SmackDown!)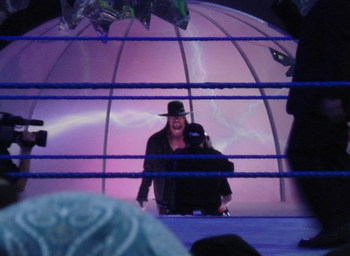 After taking a week off to recuperate from the anarchy of Survivor Series, the Deadman returned to SmackDown! on Friday to defeat the Big Show in the final installment of their epic rivalry. Thanks to the Death Valley Sleeper/Hell's Gates, Taker forced the tap out and got the victory.
With Big Show now a thing of the past, what is next for the Deadman to conquer with Armageddon around the corner?
#4) WWE Universe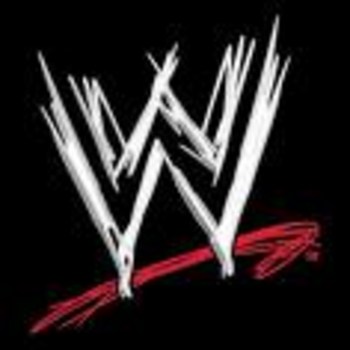 The WWE Universe got only half of what they wanted. Randy Orton and Chris Jericho made the ending to RAW rather pathetic. Matt Hardy continued his winning ways on ECW. And Undertaker took out Big Show inside a steel cage.
But the bad news: The Slammy Awards are slated for tomorrow night, and everyone will be eager to see how Orton handles getting left out of the nominees for Superstar of the Year.
#5) The Frontline (TNA)

The Frontline got a measure of revenge on the Mafia last week when Team 3D turned the table and joined them instead of MEM. Now we know who will join AJ Styles and Samoa Joe in their eight man tag match tonight.
But with so much on the line, besides the balance of power, can The Frontline win it all and cripple TNA's version of the nWo?
#6) The Kings of Punk (World Tag Team Champions, RAW)
CM Punk and Kofi Kingston now know who they'll face in the next round of the IC Championship Tournament. But before that, they took care of business as they defeated Cody Rhodes and Manu in a non title tag match on RAW.
But Kingston faces a fired up Rey Mysterio in the semifinals, while his partner renews an old ECW rivalry when he faces former ECW and IC Champion John Morrison in the other semifinal matchup.
#7) John Cena (World Heavyweight Champion, RAW)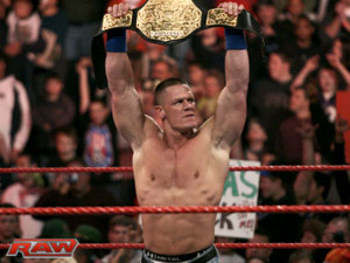 The World Champion had a successful return to RAW competition as he defeated the Big Red Monster, despite interference from Chris Jericho. But it was how the night ended that will leave him seething.
After defeating Kane, Cena was ambushed by Jericho, Cody Rhodes, Manu and Randy Orton. But Cena's revenge will have to wait until after his match tomorrow night as he faces WWE Champion Edge in a Superstar of the Year preview match.
#8) Batista (RAW)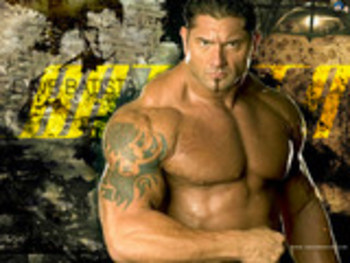 The Animal knows how to motivate himself heading into a huge match. After taking out Dolph Ziegler in their match, Batista dropped a bombshell into Randy Orton's lap: It will be The Animal and The Legend Killer at Armageddon.
But before he can get some payback on Orton, he has to tangle with an old friend on Monday night in a Superstar of the Year preview match: Triple H.
#9) Matt Hardy (ECW Champion, ECW)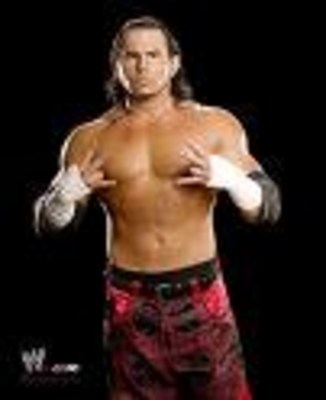 The ECW Champion did his part in continuing the losing streak of MVP. But his week didn't end as well as he was attacked by Vladimir Kozlov because of the ending to the Beat The Clock Challenge.
With Jack Swagger and Mark Henry eyeing a shot at the ECW Championship, will the Moscow Mauler jump ship and add his name to the #1 Contender's Lists on ECW?
#10) Triple H & Jeff Hardy (SmackDown!)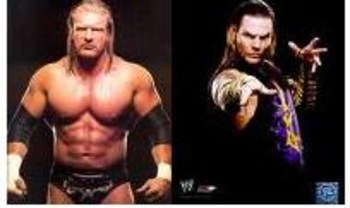 Thanks to the WWE Board of Directors, both Triple H and Jeff Hardy will get a shot at the WWE Championship this Sunday at Armageddon. But they might not make it all the way to Armageddon the way they're going.
After slugging it out in a tag team gauntlet this past Friday, the two #1 Contenders will face off this Friday night in what Vickie Guerrero called, "A chance to prove themselves worthy of being in the main event."
#11) Edge (WWE Champion, SmackDown!)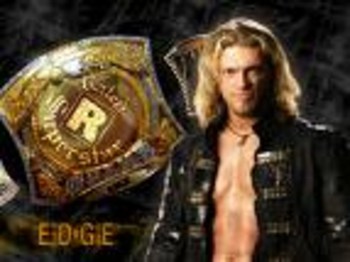 The Rated R Superstar had arguably his easiest battle as he defeated Kung Fu Naki in his first match on SmackDown! since returning at Survivor Series to become WWE Champion.
Following the battle, Edge used his manipulative tactics to pit Jeff Hardy and Triple H against each other heading into their battle this Friday night. But will it be enough to secure his victory at Armageddon and remain WWE Champion?
#12) Chris Jericho & Randy Orton (RAW)

Orton and Jericho proved that even the heels can be a little long winded. After spending the majority of the night trying to convince everyone that John Cena was bad for RAW, Jericho got through to one individual in particular.
Thanks to Randy Orton, Jericho was able to take down the World Heavyweight Champion at night's end. But can Jericho do the same against Jeff Hardy this Monday night? And can they hold off the onslaught of an irate champion as well?
#13) Main Event Mafia (TNA)

After weeks of having the advantage on TNA, the Mafia began to show vulnerability as they fell hard against the newly motivated Frontline.
Despite being outsmarted by The Frontline, MEM continued to look confident heading into Final Resolution. But Sting suffered a loss and a GORE! on IMPACT! while Team 3D, AJ Styles and Samoa Joe look to finish the job by bringing the TNA World Title to the Frontline.
Will Kurt Angle still be with TNA on Thursday? Or is this the beginning of the Revolution for the Frontline?
#14) The Dirt Sheet (ECW)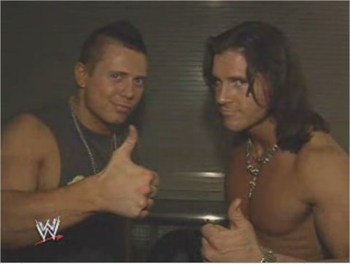 The Shaman of Sexy managed to use some cheap tactics to get the win against Finlay on RAW and advance to the semifinals of the IC Tournament to face CM Punk tomorrow night.
The Guy Magnet unfortunately was not as lucky as he got stunned by Rey Mysterio in their quarterfinal match. But the week ended somewhat better as they got a countout victory in their tag match against Triple H and Jeff Hardy.
But it also helps that the two men they faced don't even like each other.
#15) Jack Swagger (ECW)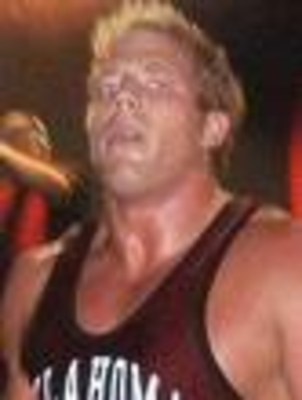 Swagger earned his spot this week as he managed to defeat Tommy Dreamer in his own type of match: Hardcore Rules Match. This past Tuesday night, he ended Ricky Ortiz's undefeated streak and made his case to be the #1 Contender for the ECW Championship.
But if he really wants to be #1 Contender, he might have to go over to SmackDown! and defeat another undefeated superstar: Vladimir Kozlov. Guess it was a good week to be a Sooner, eh JR?
#16) Hurricane Helms (SmackDown!)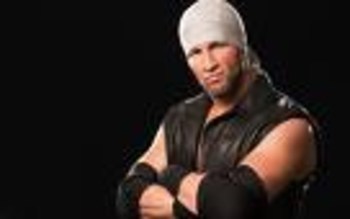 Gregory Helms made his long awaited return to the WWE by helping MVP continue his losing streak. Donning the Hurricane tights and showing why he was such a dangerous superstar before the injury, Helms nailed the Hurri-Wizard to secure the win.
With the Cruiserweight Championship no longer active, Helms can now focus on another championship that he hasn't worn in his career: the United States Championship...or the WWE Championship.
#17) Maria (SmackDown!)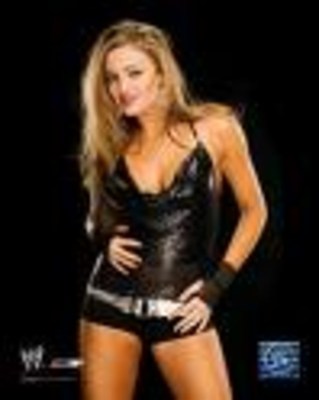 The former Playboy cover girl makes her first appearance in the Top 25 after shocking the Divas Champion this past Friday.
After playing peacekeeper and getting the shaft from McCool, Maria came out with some aggression and it paid off as she pulled off the upset victory. Now comes the fun part for Maria:
She wants another shot at the Divas Championship. And after the victory this past Friday, she just might have done enough to get it.
#18) Christy Hemme (TNA)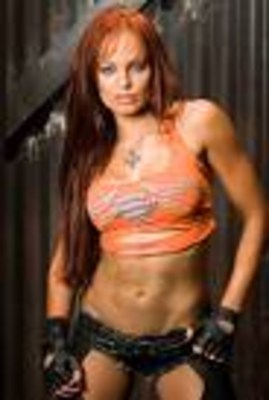 Just when you thought it was a man's world in professional wrestling, the ladies decide to make their case for the Top 25. While Maria was shocking the Divas Champion on SmackDown!, Christy Hemme was doing everything she can to make her case for her match at Final Resolution.
Hemme teamed with AJ Styles to get the victory over TNA Knockouts Champion Awesome Kong and "The Enforcer" Scott Steiner. But can Hemme make it two upsets in a row and become the new TNA Knockouts Champion?
#19) Big Show (SmackDown!)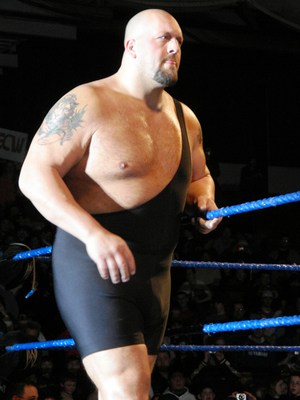 The World's Largest Athlete has been all talk and little action. Despite holding a knockout victory over Undertaker at No Mercy, the Big Show has lost the last three meetings against the Deadman (Cyber Sunday, Survivor Series and last Friday's SmackDown!).
With their final encounter in the books, and Vickie's attention focused back on her husband, what does the cards hold for the future of The Big Show?
#20) Kane (RAW)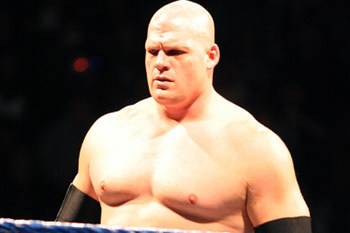 The Big Red Monster has had a string of bad luck recently. After losing at Survivor Series, no one has been intimidated by the sight of him anymore. To make it even worse, he lost to the World Heavyweight Champion this past Monday.
With his intimidation future being taken by newcomer Mike Knox, what is next for Kane? Will he just drift off in the sunset...or will he finally take on the Beast from ECW?
#21) Vladimir Kozlov (SmackDown!)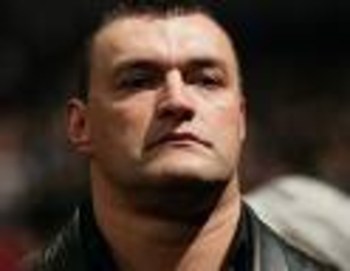 The Moscow Mauler is dangerous when he's in a good mood...whenever that is. But when he's in a foul mood, like he was this past Friday night, no one is safe.
After blaming and decimating Matt Hardy for his part in last week's Beat The Clock Challenge, has the Mauler set his sights on a new champion? Or is he just buying time until after Armageddon to take out the WWE Champion?
#22) Melina (RAW)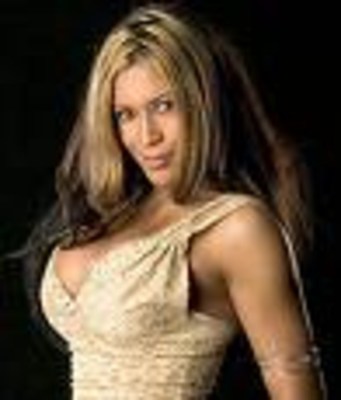 RAW got a measure of hotness returning as Melina returned from injury to silence Jillian...hopefully for good. But we all know what she truly wants. She wants to be Women's Champion again.
And after watching Santino split his twins in two trying to be her, I have to say that the odds of her regaining the Women's Championship just went up...two shots.
#23) The Great Khali (SmackDown!)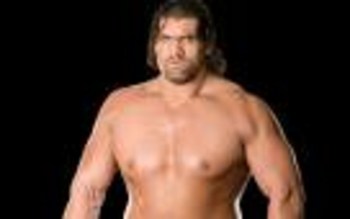 The Punjabi Giant took a night off to return to what has become a staple for him: The Punjabi Playboy. But on Friday night, he really was the luckiest guy in the world as he was able to steal a kiss under the mistletoe from Eve Torres.
After leading Team HBK to victory at Survivor Series, and with the holidays on the horizon, what is next for the Punjabi Playboy?
#24) Kennedy (SmackDown!)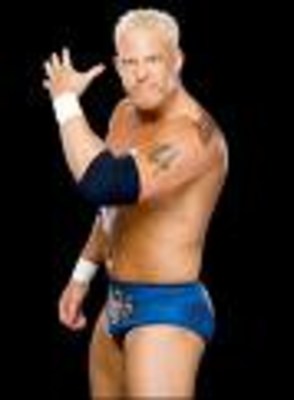 Even though he hasn't wrestled since his injury, that hasn't stopped him from making an avalanche of noise. And when he's around, everyone seems to be speaking doubles. Don't forget about Behind Enemy Lines: Colombia, on DVD January 6th.
But until then, let's all give it up for Misterrrrrrrrrr.....KENNEDY! Wait for it. Wait for it. KENNEDY!
#25) Cody Rhodes & Manu (RAW)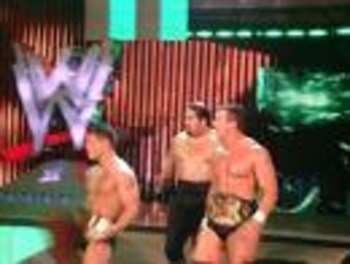 Even after losing the tag match against the Kings of Punk, Rhodes and Manu managed to get back into the spotlight. The way it happened: Work out a deal with Randy Orton and ambush John Cena from behind.
Good plan on paper...but these guys are not the right team to do it. After getting dropped by Batista two weeks in a row, isn't it about time for Ted DiBiase to come back and reclaim the glory his Priceless team once had...and take Orton down a peg as well.
On Deck: TNA Final Resolution (Tonight) & WWE Armageddon (Next Sunday)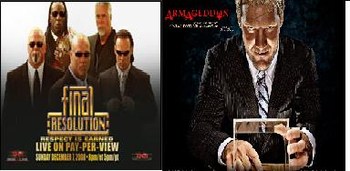 Don't Miss Tonight's TNA Final Resolution as The Frontline faces The Main Event Mafia for the TNA World Heavyweight Championship. Plus Rhino faces Kurt Angle with Angle's future at stake.
Also, next Sunday (December 14th) is WWE Armageddon with two huge championship matches on tap: WWE Champion Edge defends the gold in a triple threat match against Jeff Hardy and Triple H, while John Cena defends the World Heavyweight Championship against Chris Jericho.
Tomorrow night on RAW is the return of the Slammy Awards...and three huge matches to help determine the Superstar of the Year are also on tap. Chris Jericho faces Jeff Hardy, Triple H faces Batista, and in a Champion vs. Champion match, WWE Champion Edge will face World Heavyweight Champion John Cena!
Keep Reading