UFC Expansion: 7 Potential Additions to the Flyweight and Bantamweight Roster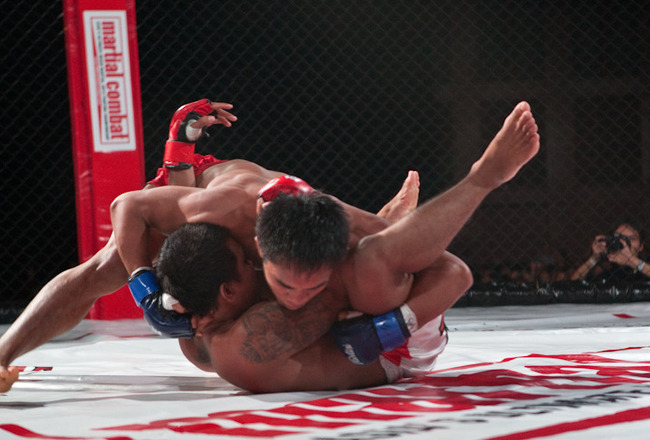 URCC Flyweight Champion Kevin Belingon Must Be High on the UFC's Shopping List

Dana White recently confirmed that the UFC would be introducing a long awaited flyweight division in 2012. It wasn't so long ago that the promotion didn't feature any fighters lower than 170 lbs, but times have changed, and the increase in the frequency of shows means the roster needs to be deeper than ever.
First the lightweight division was brought back, then the featherweights and bantamweights were drafted in from the WEC and finally in 2012 it will be the turn of the flyweights to feature in the Octagon.
Introducing a 125 lbs division will not be straightforward, though, as flyweights are few and far between, and only a handful of them are likely to be American. A number of 135 lbs fighters, notably Demetrious Johnson, are likely to make the drop, meaning that the UFC will be in urgent need of an injection of new talent at bantamweight too.
Whereas the higher weight classes tend to consist of a high proportion of American fighters, the UFC will have to look further afield to find talent at 135 and 125 lbs. The good news is that there is no shortage of fighters at these weight classes in Asia, and this is my guide to a few who might be attracting the attention of the UFC matchmakers.
Roy Docyogen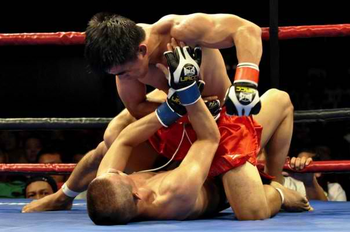 Roy Docyogen is the URCC pinweight (110-119 lbs) champion and has a perfect professional record of 9-0. He has finished seven of his nine opponents and is one of the top flyweight fighters in the world.
The standard in the Philippines is surprisingly high, and Docyogen's Team Lakay Wushu teammate Eduard Folayang impressed a lot of people with his performance at One Fighting Championship, as did another URCC champion, Eric Kelly.
One FC reached an enormous global audience with a free online stream and really opened a lot of people's eyes to just how much world-class talent there was in the Philippines. Docyogen could well be the next fighter to make the breakthrough, particularly given the lack of outstanding 125 lbs fighters.
He has the awkward sideways stance we have come to expect of Wushu fighters and also possesses a good wrestling base and some devastating ground-and-pound. Although he has been fighting 119 lbs, he is 5'5" and is still young—he should have no problem against 125 lbs opposition.
Leandro Issa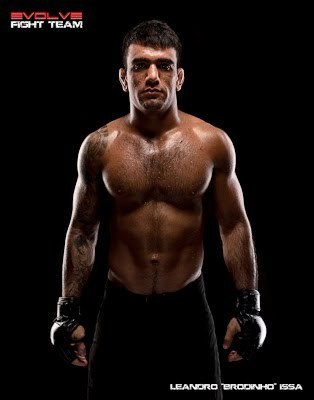 Leandro Issa is from Brazil but has been based in Singapore for several years. He is one of a number of BJJ world champions at Evolve MMA, which is widely regarded as being the top mixed martial arts academy in Asia.
Issa recently dropped down to bantamweight and is riding a seven fight win streak having submitted six out of his last opponents. His record, at 9-2, is already UFC calibre and he hasn't lost a fight since 2008.
He is a former national BJJ champion in Brazil as well as a Mundials winner and his ground game would be on a par with any of the UFC's existing bantamweights.
Stand up is not his strong point but Evolve MMA is home to a higher concentration of Muay Thai champions and former champions than any other camp in the world and his striking skils should be improving rapidly as a result.
Issa is already creeping up the bantamweight rankings and with UFC fighters dropping down to flyweight the matchmakers are probably already following him closely. The only question would be over his availability as he is rumoured to have signed a multi fight deal with One FC.
Kevin Belingon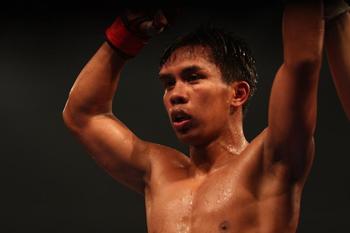 Kevin Belingon is one of the top 135 lbs fighters outside of the UFC and many believe him to be the best in the Philippines. He is the URCC bantamweight champion and has a perfect professional record of 9-0 which also includes wins against international opposition in Hong Kong and Singapore.
He is a member of Team Lakay Wushu where he trains with fellow URCC champions Roy Docyogen, Honorio Banario and Eduard Folayang. Belingon also has professional boxing experience and is a very technical striker who also has three submission wins.
He has explosive takedowns, brutal ground and pound and fantastic conditioning having been the distance on a number of occassions which has involved fighting 10- and even 20-minute rounds.
A lot of Asian promotions are already hovering around the 23-year-old who is hot property right now. With the bantamweight division thinning out the UFC could beat them all to the punch by making Belingon the first full blooded Filipino fighter on their roster.
Rambaa Somdet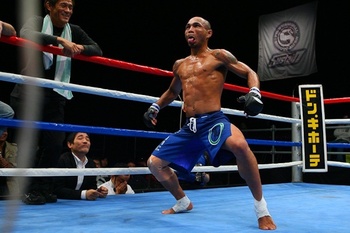 At the age of 37 time is not on his side but this Thai flyweight has won eight straight fights and is riding high in the 125 lbs rankings. He holds a win over Ulysses Gomez who must be somewhere near the top of the UFC's flyweight hit list.
Somdet is a long term resident of Japan where he teaches Muay Thai at the M16 camp and has fought for both Shooto and Deep. Japanese politics might prevent the UFC from securing his signature and despite his background in Muay Thai he has never knocked an opponent out in MMA, seven of his nine wins are by decision and the other two by doctor stoppage.
The UFC has never signed a Thai fighter and Somdet is probably in pole position to be the first. However they seldom sign anyone over the age of 35 unless there are exceptional circumstances and Somdet's age might ultimately count against him.
Andrew Leone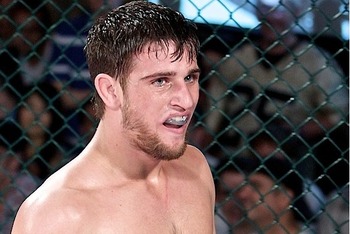 Andrew Leone is only at the start of his MMA career but is already starting to make a big impression in Asia. He has been training in Singapore and Thailand for over a year and had amassed a 2-1 professional record with fights in Singapore and Taiwan.
What makes Leone such an exciting prospect is that, while he believes his future is at 125 lbs, he has been fighting at bantamweight and beating much bigger opponents.
He demonstrated his rapidly improving ground game by choking out Korean prospect Soo Chul Kim in less than 30 seconds in his last fight. In BJJ he has also won gold medals at the Thailand Open and ADCC trials where he finished first in the >76.9kg advanced category in no-gi grappling.
Among the opponents he beat at the ADCC trials in China was BJJ black belt and former TUF lightweight Andy Wang, an extemely impressive achievement for a 125 lbs blue belt. Leone has a background in wrestling and was a county champion and two times all state wrestler during his high school days.
He will be a real force to be reckoned with at 125 lbs and while he probably isn't ready for the UFC just yet he is certainly a name to look out for in the future.
Alex Silva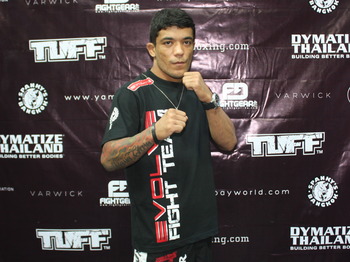 Alex Silva is another Brazilian who is based at Evolve MMA in Singapore. He only made his professional debut recently but being a flyweight and a Copa de Mundo world champion this BJJ black belt could well be fast tracked to the top.
He has won numerous regional, national and international competitions in BJJ and it was no surprise that his MMA debut, against a Thai Judo champion at Dare Championship 2/11, ended with a first round submission.
Although he is primarily a ground fighter as a full time member of the Evolve MMA fight team he will be working on his stand up with some of the best Muay Thai trainers in the world and will be improving rapidly as a result.
His ground game is already on a par with almost any 125 lbs fighter in the world of MMA, as he becomes more well rounded he will definitely be a candidate for the UFC's flyweight division.
Yodsanan Sityodtong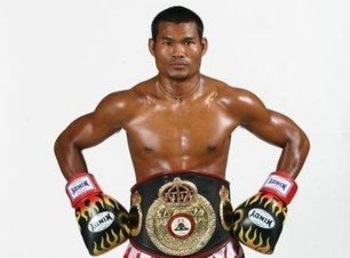 There would have to be exceptional circumstances for the UFC to sign a 37-year-old with a 1-0 MMA record but Yodsanan is someone they might just consider.
The reason matchmakers were willing to spend a fortune on James Toney is that they recognize the huge public appetite for seeing a world class boxer compete.
Yodsanan knocked out 47 of his 62 opponents as a boxer and held the WBA Super Featherweight title for three years. He has also fought Muay Thai at a very high level and his ground game will be improving rapidly because he trains with the BJJ world champions at Evolve MMA every single day.
While Muay Thai, boxing and BJJ will give Yodsanan a very strong base he might struggle against some of the elite level wrestlers in the UFC who know exactly how to to about neutralizing a strong stand up fighter.
He is still a far better prospect as a mixed martial artist than James Toney ever was and if the UFC were willing to take a gamble on a 41-year-old Toney they might well like to take a look at Yodsanan.
Although he made his debut for One Fighting Chamionship recently it is not known whether the Singapore based Thai fighter signed a multi fight deal, if he did it would probably put him out of the UFC's reach.
Keep Reading