'I Played for FC Barcelona': 20 Weirdest Players to Ever Wear the Blaugrana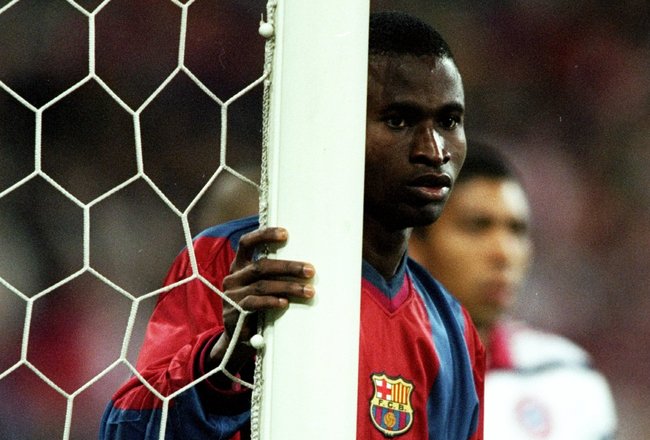 Phil Cole/Getty Images
FC Barcelona is a club filled with legends. But I assure you: you won't see a single legend in this slideshow. What you will see, however, is a compilation of players that you will remember from past (and worse) times as a Culé. If you remember them, that is.
Some players in this list really have to consider themselves lucky to have played at the Camp Nou wearing the Blaugrana, because talent-wise, they were miles away from deserving a spot at Barcelona.
Others will be a sore sight as Barcelona players because of their great careers with other clubs.
And there will be some who are so weird, that you will flat-out not know who they are.
20. Pepe Reina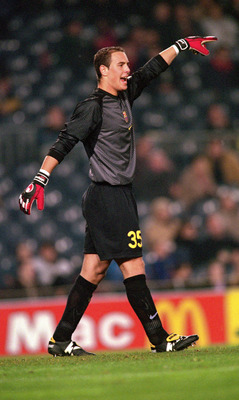 Phil Cole/Getty Images
Pepe Reina with hair and as a Barcelona player?
Fantastic way to start a "weird" list, if you ask me.
19. Oleguer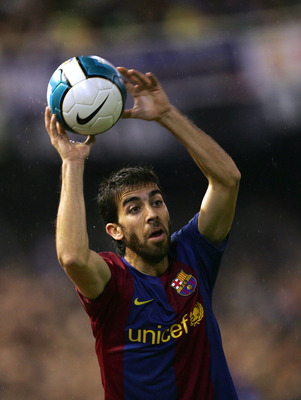 Denis Doyle/Getty Images
Some actually liked Oleguer.
But for me it was weird every single minute he played for Barcelona.
And it still is.
18. Rustu Recber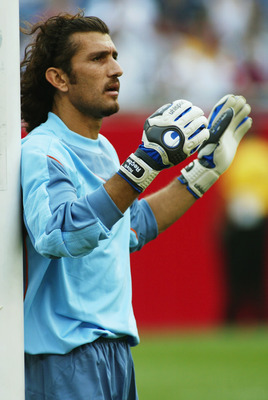 Rick Stewart/Getty Images
Rustu Recber had a fantastic 2002 World Cup with Turkey and he signed for Barcelona.
The fantastic ended there, and he was a nightmare in each of the four games he started as a Blaugrana keeper.
This image is a collector's item, indeed.
17. Dmytro Chygrynskiy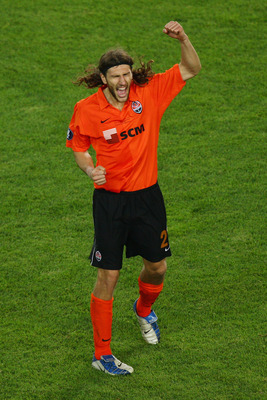 Ryan Pierse/Getty Images
Chygry needs no introduction.
He was doomed and weirded out the moment he landed at the Camp Nou.
16. Luis García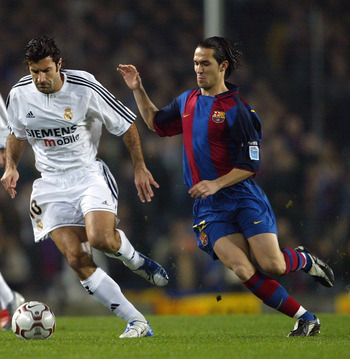 Shaun Botterill/Getty Images
Luis García is another player known more for what he did in a Liverpool shirt than a Barcelona one.
He was a terrific player, but seeing him in blue and red is definitely weird.
15. Emmanuel Petit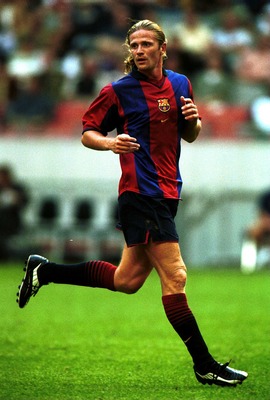 Shaun Botterill/Getty Images
I'm sure Petit still thought he was a Gunner when he played with Barcelona.
His blond ponytail just makes it worse.
14. Simao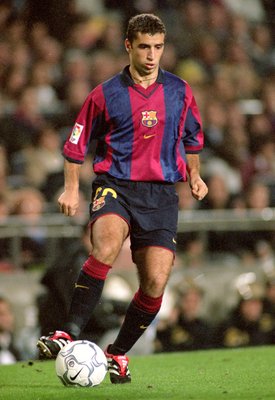 Getty Images/Getty Images
Clubs Simao was great for: Lisboa and Atlético.
Clubs Simao was horrible (and weird) for: Barcelona.
13. Quaresma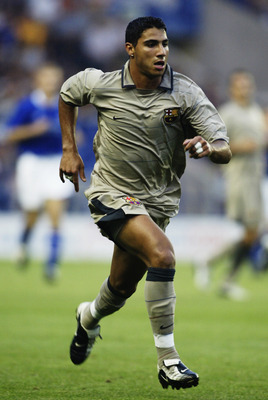 Clive Mason/Getty Images
Quaresma's "trivela" shots didn't impress anyone at the Camp Nou.
The fact Barcelona got him instead of a certain Cristiano Ronaldo just makes it way worse and lots weirder.
12. Maxi López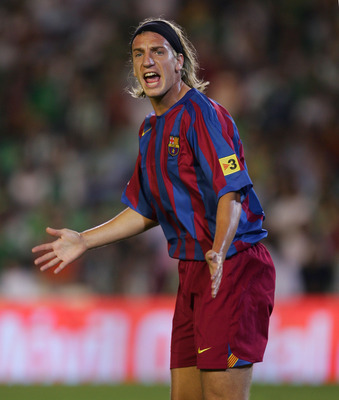 Denis Doyle/Getty Images
Maxi Lopez's nickname is "La Gallinita (The Hen)".
And he scored a goal against Chelsea.
And I assure you it's only going to get weirder from this point on.
11. Alfonso Pérez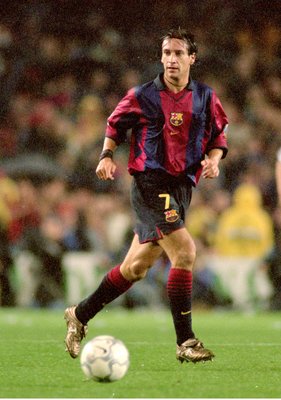 Getty Images/Getty Images
Alfonso is the most Merengue player to ever wear Barcelona's shirt.
If that's not weird, I don't know what is.
10. Santi Ezquerro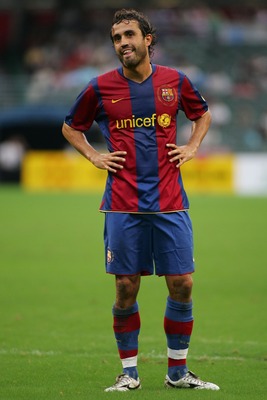 MN Chan/Getty Images
Santi Ezquerro must've been a blast in the locker room.
Otherwise, I just don't know what Barcelona brought him in for.
9. Roberto Bonano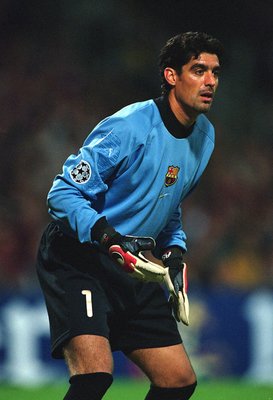 Jamie McDonald/Getty Images
Bonano was not just weird as a Barcelona goalkeeper; he was awful.
Thankfully, Victor Valdés emerged and holds the fort down to this day.
8. Demetrio Albertini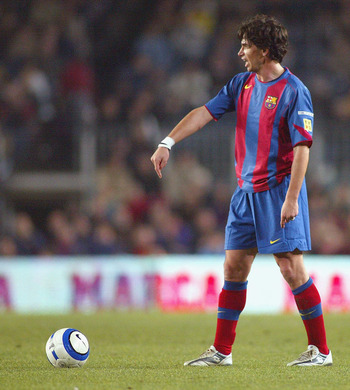 Getty Images/Getty Images
Albertini played exactly five games in a six-month span at Barcelona.
So appreciate the image you see here, because it's quite rare.
7. Jari Litmanen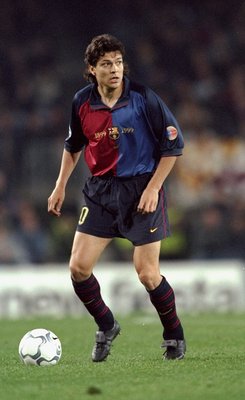 Clive Brunskill/Getty Images
Litmanen was supposed to be the next Michael Laudrup in Barcelona.
And he was... well, let's say, weird.
6. Winston Bogarde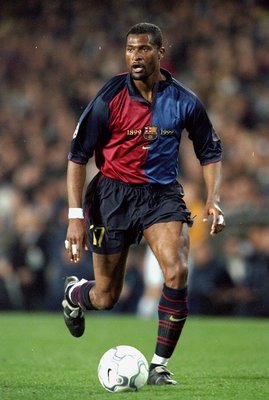 Clive Brunskill/Getty Images
I never saw Bogarde receive a ball without it bouncing 10 feet away from him.
That's weird when you're a Barcelona player, for sure.
5. Richard Dutruel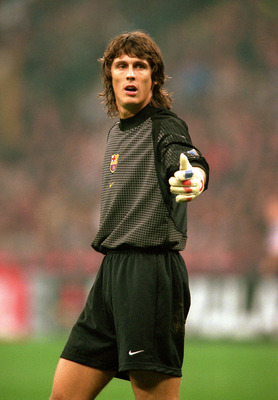 Clive Brunskill/Getty Images
Saying Barcelona got Bonano (No. 9 on this list) to replace Dutruel just about says how weird the French goalkeeper was for Barcelona.
4. Francesco Coco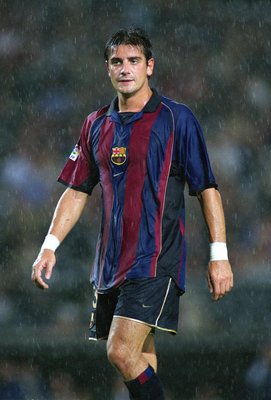 Getty Images/Getty Images
Francesco Coco was the first Italian ever to play for Barcelona. He is also the worst.
And definitely the weirdest.
3. Frederic Dehú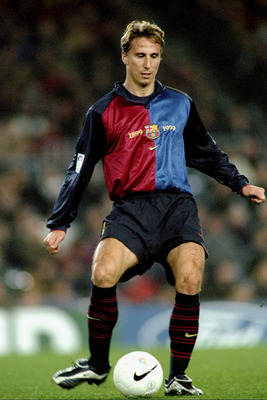 Getty Images/Getty Images
The Frenchman was supposed to be the next Laurent Blanc.
He was worse than Christanval, which is really saying something.
2. Emmanuel Amunike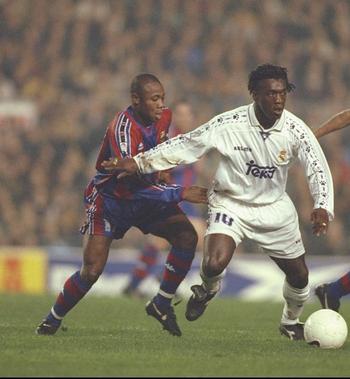 Ben Radford/Getty Images
And then there's Amunike.
Famous for... well, playing in Barcelona.
At least the 21 times he did it in his three years.
1. Samuel Okunowo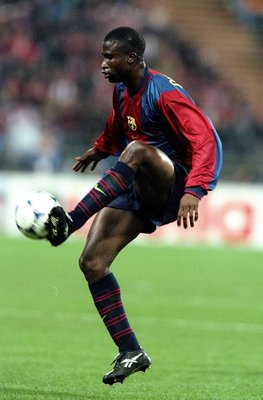 Phil Cole/Getty Images
Okunowo played 14 matches in two years at Barcelona.
And he was awful in every single minute.
If you seriously remember this player, you are a true Barcelona fan.
And if you remember him without him weirding you out, either you're not human or your name is Samuel Okunowo.
Follow FC Andrés Ehrli on Twitter! (@ehrli) or read his other Bleacher Report articles here!
Keep Reading

FC Barcelona: Like this team?