MLB Trade Scenarios: 15 Big Hitters That Could Be Dealt This Offseason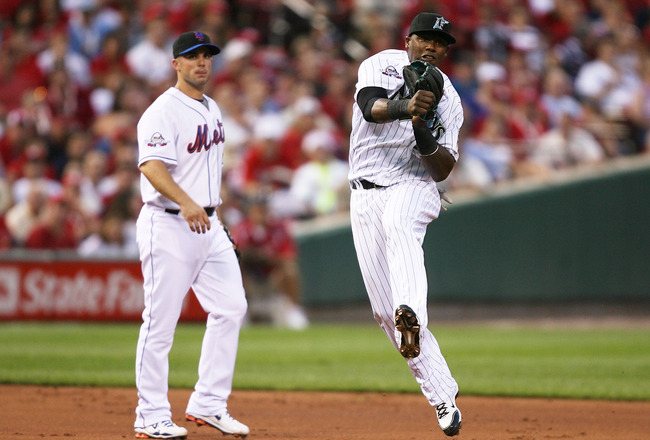 Dilip Vishwanat/Getty Images
Now that the 2011 World Series is about to begin, get used to reading trade scenarios and free agent speculation.
After whichever team wins the best-of-seven series and becomes World Series Champions, it's the only baseball news to look forward to, aside from award results, until the beginning of spring training.
If you're the same type of fan I am, you love the hot-stove rumors and the potential franchise changing deals involving your favorite team (or perhaps weakening one of your rivals).
Aside from the free agent signings, which will certainly draw a lot of attention until Prince Fielder, Jose Reyes and Albert Pujols sign, there are plenty of top hitters that could be acquired via the trade market.
Here's a quick look at the Top 15 hitters who could move this winter.
Aubrey Huff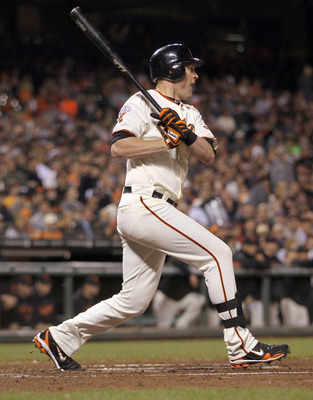 Ezra Shaw/Getty Images
It would require either eating a significant portion of salary or packaging him with another player, but the Giants would love to trade Aubrey Huff this offseason.
The Giants will need first base open for Brandon Belt and perhaps Buster Posey in 2012 and just don't really have a spot for Huff and his unwanted salary.
He had a bit of a down season in 2011, but he's been a fairly consistent every-other-year type of player throughout his career.
Maybe the Giants could find a team willing to take a chance on this being the case again in 2012 and move him before the beginning of spring training.
Carlos Lee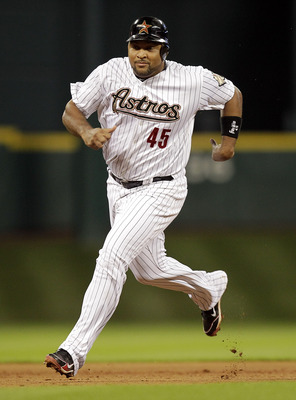 Bob Levey/Getty Images
With the Astros committed to rebuilding and with the speculation about moving to the AL West, they could find themselves with a decent return of prospects by eating some of Carlos Lee's salary in a trade.
If you take away the huge salary and look only at his statistics this season, you'll see that Lee was still a very productive hitter.
He finished the season with a .275 average, 18 homers and 94 RBI (good for a 4.6 WAR).
He'd be an option at first base, where he played about half his games this season, the outfield (the other half) and also as a designated hitter if he were dealt to the American League.
The Astros would certainly have to eat a portion of his $18.5 million salary for sure, but as long as their asking price is not ridiculous they should find some takers.
Adam LaRoche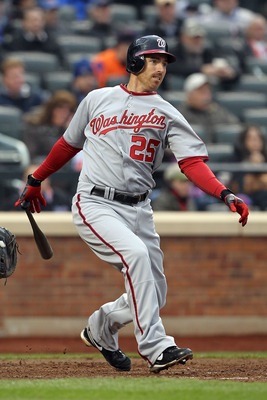 Al Bello/Getty Images
It may prove difficult for the Washington Nationals to trade Adam LaRoche considering he spent practically the entire season on the disabled list with a shoulder injury that ended his season.
He was not exactly tearing the cover off the ball when he went down either, batting just .172 with three homers.
He's a proven power threat though (at least 20 homers for the past seven seasons) and should be attractive to a team willing to buy-low and take a chance that his shoulder is healed and he can rebound to his prior production in 2012.
The emergence of Michael Morse as a legitimate threat in the lineup makes trading LaRoche more probable for the Nationals.
That he only has a year remaining on his contract makes him less of a risk to an acquiring team and increases the chances Washington would find a trade partner.
Michael Morse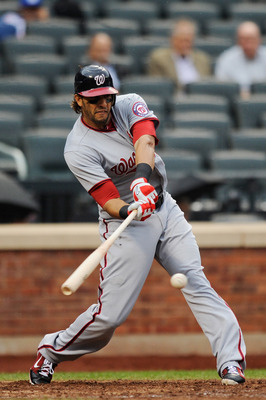 Patrick McDermott/Getty Images
The very player that I just said helps make Adam LaRoche expendable to the Washington Nationals is the very next player that I'd like to take a look at as a potential trade candidate.
Michael Morse played his first season as an everyday player in 2011 and rewarded the Washington Nationals in a very big way with his .303 average, 31 homers and 95 RBI.
He was much cheaper than LaRoche this season at just a little over $1 million in salary but will command a raise through arbitration this offseason.
He will remain under club control through the completion of the 2013 season and could bring back a decent set of prospects (just a guess) if the Nationals decide to sell-high on him this offseason in favor of bringing back LaRoche instead.
Morse is versatile, so it is possible the Nationals could hold onto both of them and find spots in the lineup, but a return to a utility role for Morse seems unlikely.
He'll be starting somewhere in 2012, just not necessarily in Washington.
Carlos Quentin
John Gress/Getty Images
If you believe that the Chicago White Sox are headed towards a rebuild after a disappointing 2011 season, then you should also believe that Carlos Quentin is one of their more valuable trade chips and likely on his way out of town.
The 28-year-old slugger had his best season in 2008, when he batted .288 with 36 homers and 100 RBI, but he has been no slouch since, despite battling injuries that have never allowed him to play more than 131 games in a season.
71 homers over his last three seasons is still impressive in an era dominated by pitching. The White Sox should have no trouble moving his bat to a team in need of offense this winter.
Mark Reynolds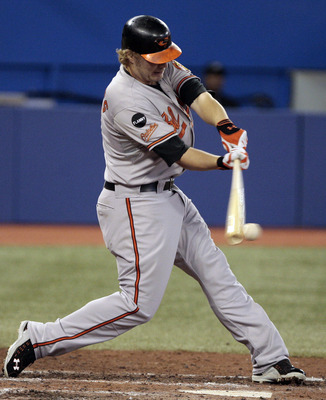 Abelimages/Getty Images
A change of scenery to the American League did not slow down Mark Reynolds powerful bat in 2011.
After bashing 32 homers for the Diamondbacks in 2010 and 44 in 2009, he connected for 37 this season with the Orioles.
His batting average even rebounded from its minuscule .198 performance in 2010, all the way up to .221 in 2011. OK, there might have been a bit of sarcasm in that statement, but it actually is impressive that he was able to raise his average in his first year in a new league, having to make adjustments to the teams and pitchers.
He's scheduled to earn $7.5 million in 2012 and would be attractive to a team in need of a power threat in the middle of their lineup.
His glove is nothing spectacular, so he'd have the most value to an American League club that could stick him at DH necessary.
James Loney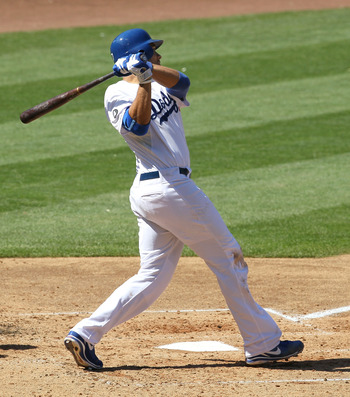 Stephen Dunn/Getty Images
James Loney is entering his final arbitration eligible season before reaching free agency for the first time after next season.
If the Dodgers can not find some stability with their payroll (and more importantly, their ownership) before the conclusion of the offseason, Loney is one of the players they may need to consider moving.
With Albert Pujols and Prince Fielder both potentially on the move, and Ryan Howard out with a ruptured Achilles tendon, there will be a market for Loney.
Loney has actually been a much better road player (.302 AVG, .479 SLG, 42 HR, 219 RBI) compared to playing at Dodger Stadium (.272 AVG, .385 SLG, 25 HR, 199 RBI).
I'm going out on a limb here, but I see him being targeted by Philadelphia as a one-year fill-in for Ryan Howard (with no prediction at all of which player they stick with after 2012).
Logan Morrison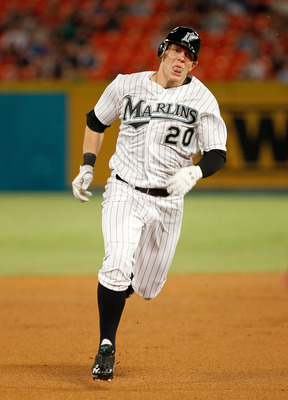 Mike Ehrmann/Getty Images
The writing just seems to be on the wall in regards to Logan Morrison, his brief year and a half with the Marlins are probably over.
The 23-year-old slugger should be one of the most sought after bats of the offseason if he is made available.
He hit 23 homers and drove in 74 runs in just 123 games this season.
With five year of club control still remaining, many of those seasons can come at very affordable rate; it's a shame for the Marlins that their relationship with the young slugger seems to have soured so fast.
Alfonso Soriano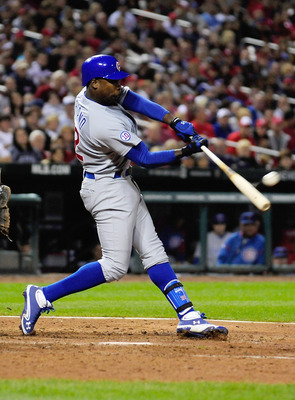 Jeff Curry/Getty Images
The Cubs are going to wind up eating the majority (if not entirety) of Alfonso Soriano's massive contract to move him in exchange for a better return of prospects.
It's been a few years since he was really an elite-bat (and even that could be argued), but he is still a power threat and a force in the middle of a lineup.
He managed to hit 26 homers and drive in 88 runs this season, both up slightly from his 2010 totals.
He is probably best suited in the American League where his 36-year-old body won't have to play defense quite as often thanks to the availability of the DH role.
Andre Ethier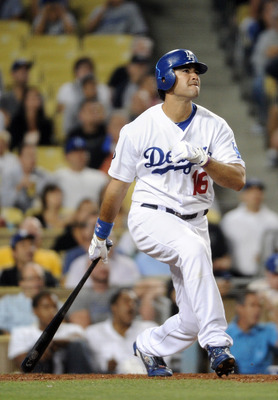 Harry How/Getty Images
Andre Ethier has predicted his own exit from LA on more than one occasion, so why should I do any different?
With the Dodgers looking to open extension talks with Matt Kemp, I just have to wonder if there is really enough money left to keep Ethier as well?
Rather, I think the Dodgers will maximize their return by trading Ethier this winter rather than risk a slump in the first half of the 2012 season that would diminish his value before the trade deadline.
B.J. Upton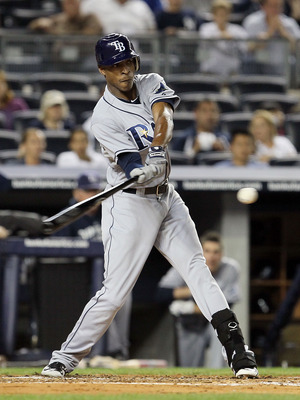 Jim McIsaac/Getty Images
The Rays gauged interest in B.J. Upton prior to the trade deadline but ultimately wound up holding onto the former All-Star for the stretch drive.
It seems very likely that those trade scenarios, and more, will be re-explored this winter though and he will likely be playing in a different uniform in 2012.
The Nationals would be in on him, the Giants should have interest and he fits the mold of a typical Billy Beane trade target for the A's (has the upside to impact a postseason run and the value to be traded mid-season if they fall from contention).
Hanley Ramirez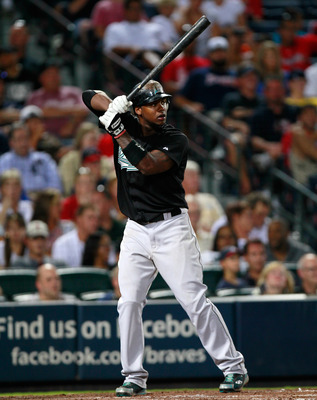 Kevin C. Cox/Getty Images
Despite having a disappointing 2011 season, Hanley Ramirez would instantly become one of the top names on the market if he is made available.
He's been rumored to be available for the right price in the past, but with the addition of Ozzie Guillen as manager, it finally feels like the offseason where it just might happen.
The Marlins would love to hold onto their marquee player as they enter their new stadium next season, but they have had problems with Ramirez in the past, and it is just too hard to imagine him and Guillen co-existing in the same locker room for long.
His 2011 season aside, Ramirez is an annual .300+ Avg, 20+ HR, 70-75 RBI producer with good speed on the base paths.
David Wright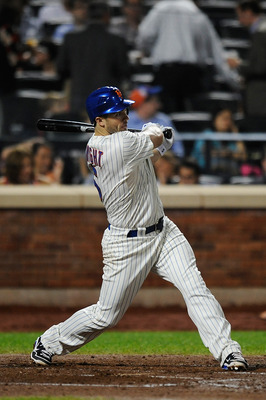 Patrick McDermott/Getty Images
I believe that David Wright's future with the Mets is directly tied to Jose Reyes'.
If Reyes re-signs with the Mets, Wright will be shopped in an attempt to keep the payroll under control and bring back some younger players that can be used to build around Reyes.
Wright suffered a spinal fracture in 2011 that cost him playing time and hurt his statistics, but he proved he was healthy when he returned and has been one of the top third basemen in the league since 2005.
If he does hit the market, he will generate a bidding frenzy as teams looking for an upgrade at the hot corner all start calling Sandy Alderson and the Mets to try to acquire the 29-year-old (to begin next season) star.
Matt Kemp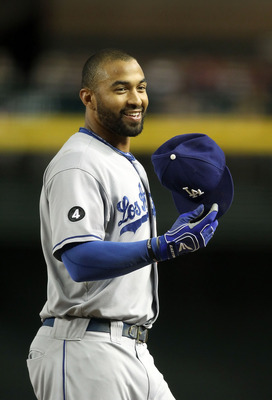 Christian Petersen/Getty Images
I don't actually see Matt Kemp being traded this offseason, but as long as Frank McCourt is still the owner and feuding with Bud Selig, anything is possible.
Kemp is coming off a monster season in which he batted .324 with 39 homers, 115 runs and 126 RBI (he led the league in runs, homers and RBI by the way).
Dodgers GM Ned Colletti's top offseason goal is to reach a long-term extension with Kemp.
The only thing that could possibly get in the way? McCourt, which is why the need for a trade just can't be ruled out yet.
Joey Votto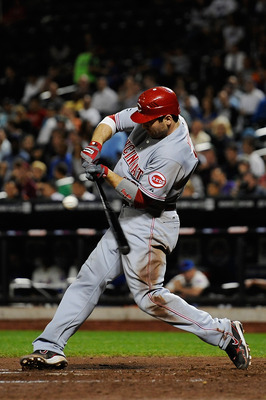 Patrick McDermott/Getty Images
Everyone is going to get sick of hearing Joey Votto rumors before the winter ends, but thanks to Reds management saying they'd listen, the rumors won't be going away any time soon.
It actually makes sense for the Reds to take advantage of the market for first base and see if the loser in the Prince Fielder or Albert Pujols sweepstakes decide to overpay the Reds in an attempt to pry the reigning 2010 National League MVP from Cincinnati.
Votto lead the league in on-base percentage for the second consecutive year in 2011 and also lead the league in doubles (40) and walks (110).
He hits for a high average and has good power.
He's not quite on the same level as Pujols or Fielder, but he is not far off at all, and he'll be significantly cheaper for the next two seasons.
I'd bet that the Reds hold onto him, but it'd also be hard to hold it against them if a team decides to blow them away with a desperation offer after losing out on the two big name free agents.
Keep Reading