Casting Movie Roles for the 25 Sexiest Athletes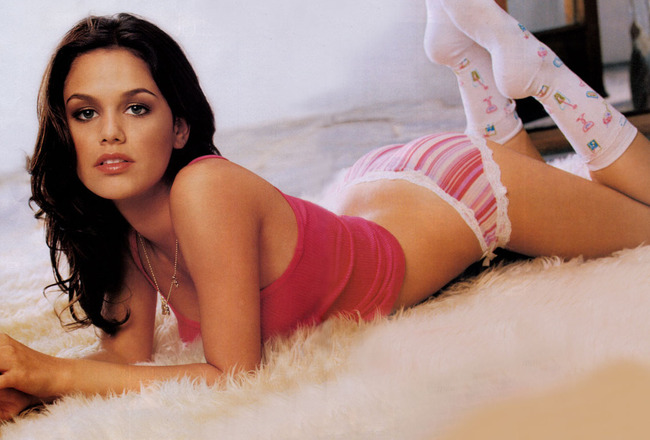 Everyone has considered which actor should play them in the unlikely event that a movie about their life gets the green light.
In an effort to be more practical, I've actually given up on casting myself (a bustier Zooey Deschanel who loves sports, vodka and the movie Fight Club) in a movie about my life that (probably) won't get made. Instead I've spitballed some movie ideas and made tentative casting decisions for the life stories of some of your favorite sports hotties.
It's all a journey though and if you've got some better ideas, lay 'em on me, slim. Moving making is like football; a team sport and we're all in this together now.
Now let's take a look at what the movies of 25 our favorite sports hotties could look like if someone wants to hire me to make it happen.
25. Hope Solo
Goalkeeper Hope Solo of the U.S. women's national soccer team would be played by...
25. Jennifer Carpenter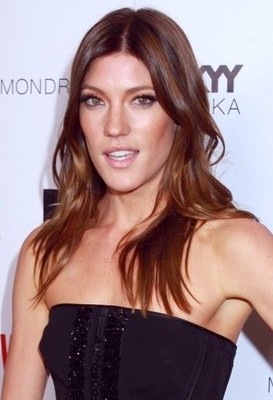 Cast: Dexter actress Jennifer Carpenter plays soccer star Hope Solo in Don't score on me.
Plot: Don't score on me is the story of an international soccer star—an athletic tomboy who becomes an unlikely sex symbol.

Director: Jason Reitman would portray Hope as a hero who not only deserves her achievements, but is more than easy to cheer for. (Juno, Up in the Air)
Box Office Potential: Solid performance thanks to the support of teenage girls, soccer fans and dudes who like Hope Solo.

24. Phil Jackson & Jeanie Buss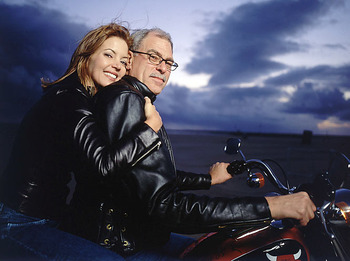 Former Lakers head coach Phil Jackson and his girlfriend, Lakers executive Jeanie Buss would be played by...
24. Jeff Bridges & Jeri Ryan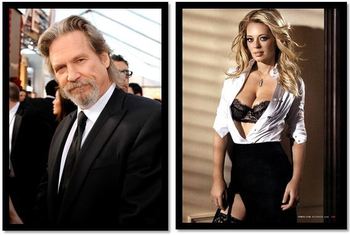 Cast: Oscar winning actor Jeff Bridges and actress Jeri Ryan star as Phil Jackson and Jeanie Buss in Love and the Lakers.
Plot: Love and the Lakers is the story of a legendary basketball coach who falls in love with the executive vice president of the organization who also happens to be the boss's daughter.
He's an eccentric old man; she's a successful executive and a bombshell who once posed for Playboy. Can they make it work after he retires?
Director: Alexander Payne could turn even the most mundane relationships into a study of life's balance between tragedy and beauty. (About Schmidt, Sideways)

Box Office Potential: Could be HUGE.

23. Gina Carnao
MMA fighter Gina Carano would be played by...
23. Ashley Greene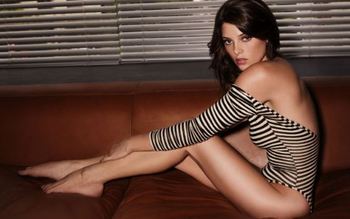 Cast: Twilight star Ashley Greene plays MMA fighter Gina Carano in Gina Carano: Outside the Ring.
Plot: Gina Carano: Outside the Ring is the story of the most recognized woman in mixed martial arts fighting. The daughter of a Dallas Cowboys quarterback, Carano has been an accomplished athlete most of her life and is currently the number three female fighter in the world.
Outside the ring she's an international sex symbol with a tumultuous love life.
Director: John Woo is the master of cinematic, almost poetic scenes of death-defying action; the right fit for this blockbuster (Face/Off, Mission Impossible: 2)

Box Office Potential: Solid performance thanks to MMA's limited, but devoted, following.
22. David & Victoria Beckham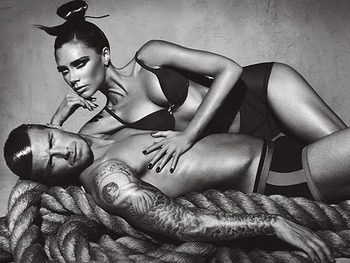 Soccer star David Beckham and his wife Victoria would be played by...
22. Henry Cavill & Natalie Dormer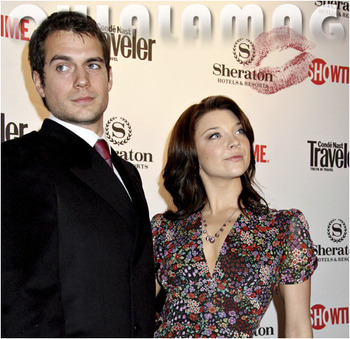 Cast: The Tudors' stars Henry Cavill and Natalie Dormer play David and Victoria Beckham in Soccer and Spice.
Plot: Soccer and Spice is the behind the scenes story of soccer's first couple. Pop star Victoria was better known as "Posh Spice" in 1997 when she met soccer star David Beckham and within a year Posh and Becks were engaged.
Today they've got four kids and have been together nearly 15 years, but it hasn't been easy; rumored eating disorders, cheating scandals and career ups are just some of what the couple has had to contend with.
Director: John Waters fits the bill here. Eccentric, almost surreal characters living an exaggerated life of hedonism. (Hairspray, Cry Baby)

Box Office Potential: Disappointing. Like David's tenure with the L.A. Galaxy and Victoria's short lived reality show.
21. Danica Patrick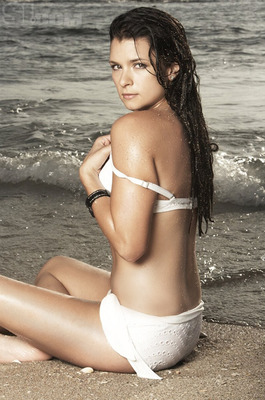 Race car driver Danica Patrick would be played by...
21. Rachel Bilson
Cast: Best known for her work on Fox's The O.C., Rachel Bilson stars as racecar driver Danica Patrick in The Accidental Driver.
Plot: The Accidental Driver is the story of Danica Patrick's rise to fame as one of the first women ever to make a name for herself as a race car driver. But is that how she made a name for herself?
Patrick's marginal success behind the wheel is nothing compared to her success as a spokesperson/bikini model and her confrontational manner on the track hasn't made her many friends amongst other drivers.
Director: Baz Luhrmann would be perfect. All style, no substance. (Moulin Rouge, Romeo+Juliet)
Box Office Potential: A bust, like Patrick's racing career.

20. Tiger & Elin Woods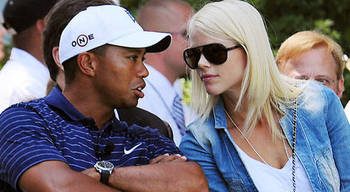 PGA Golfer Tiger Woods and his ex-wife Elin would be played by...
20. Isaiah Mustafa & Kristen Bell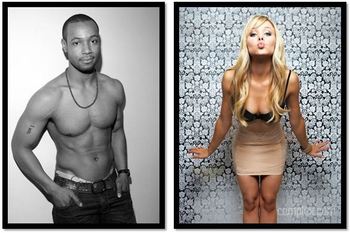 Cast: Former Old Spice pitchman Isaiah Mustafa and movie star Kristen Bell star as Tiger and Elin Woods in Triple Bogey.
Plot: Triple Bogey is the story of world's greatest golfer… and his downfall. A few years ago Tiger Woods was the best golfer in the history of the game and had it all; a beautiful wife and children, the adoration of fans throughout the world and an unfathomable fortune.
Today he has substantially less. Health problems, a decline in his game and of course his well-publicized dalliances and very public divorce have all taken their toll. Can he make it back?
Director: Paul Thomas Anderson--the master of tragic downfalls and the anti-hero. (Boogie Nights, There Will Be Blood)

Box Office Potential: Huge. Tiger Woods can still put asses in the seats.

19. Shawn Johnson & Nastia Liukin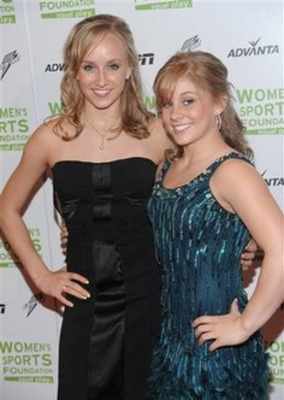 Olympic gymnasts Shawn Johnson and Nastia Liukin would be played by...
19. Emma Roberts & Dakota Fanning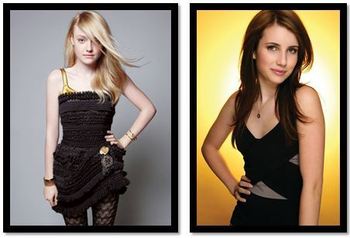 Cast: Young starlets Dakota Fanning and Emma Roberts star as American gymnasts Nastia Liukin and Shawn Johnson in Unparalleled.
Plot: Unparalleled follows the parallel lives of Olympic medalists Nastia Liukin and Shawn Johnson from Beijing in 2008 to London 2012. Haven taken substantial time off, both athletes struggle with the intense training required to get back into top form.
After such success in Beijing, do they have the drive to do it all over again?
Director: Darron Aronofsky is a proven director of gritty films about athletes who battle their families, their sport, and themselves in an effort to achieve success. (The Fighter, Black Swan)

Box Office Potential: People get crazy patriotic around the Olympics, which could propel this to a wider audience.
18. Kyle Boller & Carrie Prejean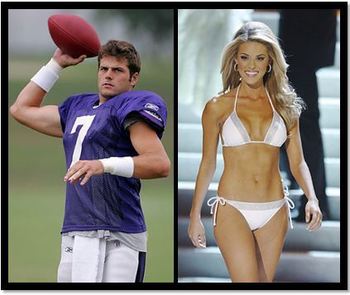 Career backup quarterback Kyle Boller and his beauty queen wife Carrie Prejean would be played by...
18. James Marsden & Elisha Cuthbert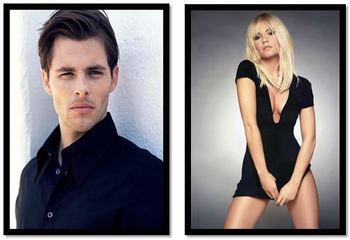 Cast: In roles both actors would come to regret, James Marsden and Elisha Cuthbert star as Kyle Boller and Carrie Prejean in Opposite Married.
Plot: Opposite Married tells the very unnecessary story of a California frat boy who made up for his lack of success in the NFL by marrying a blonde beauty queen with big fake boobs and an even bigger judgmental mouth.
Director: Kevin Smith. Dude loves uncomfortable movies that are neither funny nor moving. (Clerks II, Zack and Miri Make a Porno)
Box Office Potential: A total turd. Just like Boller in the pros and Prejean at Miss USA.
17. Maria Kirilenko & Maria Sharapova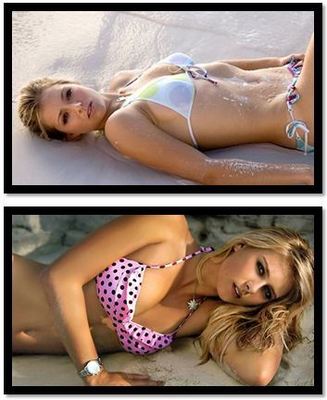 Russian tennis stars Maria Kirilenko and Maria Sharapova would be played by…
17. Kaley Cuoco & Amber Heard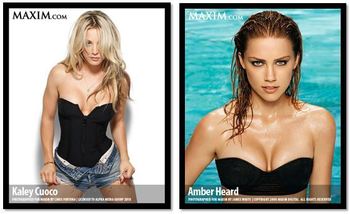 Cast: Young blonde bombshells Kaley Cuoco and Amber Heard play Maria Kirilenko and Maria Sharapova in Maria, Maria.
Plot: Maria, Maria is the story of two young girls' strange, erotic journeys from Milan to Minsk and everywhere else tennis is played. The movie will has also been developed into a Broadway musical in which Hugh Jackman plays both Marias in drag. His opening scene begins with this song:
"Well you made a long journey from Milan to Minsk, Maria Maria. You never stopped hoping. Now you're in the Pinsk, Maria Maria. When the naysayers nayed you picked up your pace. You said nothing's going to stop us so get out of our faces. I'm having adventures all over the place, Maria MARIA!"
Director: Romey and Michele's High School Reunion's David Mirkin could really make this baby sing. (Heartbreakers)

Box Office Potential: Disappointing opening but eventually makes up for it was a devoted cult following.
16. Tiki Barber & Traci Lynn Johnson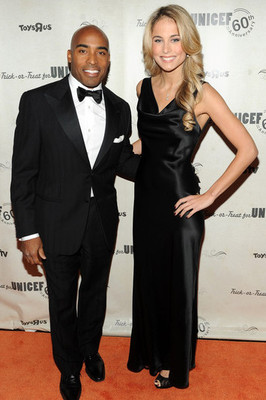 Disgraced former running back Tiki Barber and his new piece Traci Lynn Johnson will be played by…
16. Boris Kodjoe & Amanda Seyfried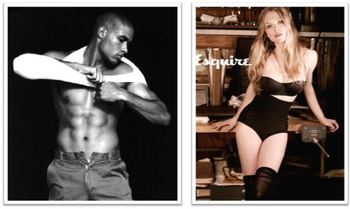 Cast: Actors Boris Kodjoe and Amanda Seyfried are pitch perfect in their soulless portrayals of Tiki Barber and Traci Lynn Johnson in Why Does Everyone Hate Us?
Plot: Why Does Everyone Hate Us? follows the lives of 36-year-old former NFL player Tiki Barber and his new girlfriend Traci Lynn Johnson, a 23-year-old former intern.
Both are struggling. Johnson has to juggle the new found parental responsibilities of dealing four children with various photo shoots for popular men's magazines. In attempt to keep up with his new lady friend, Barber is constantly Googling things like: Twilight, shooters, Justin Beiber, Selena Gomez and Four Loco.
Can these two crazy kids make it work? No.
Director: Anthony and Joe Russo will once again team up to give America a 90 minute mess no one cares to see. (You, Me and Dupree)

Box Office Potential: Bomb. Sometimes people like a trainwreck, but nobody likes a soulless douchebag trainwreck.

15. Liv Boeree & Phil Hellmuth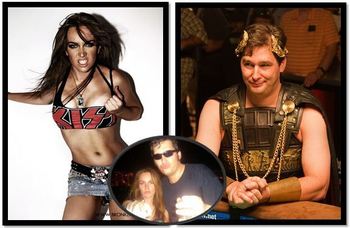 Professional poker players Liv Boeree and Phil Hellmuth would be played by…
15. Oliver Platt & Alison Brie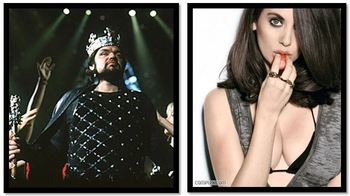 Cast: Veteran character actor Oliver Platt and young newcomer Alison Brie star as Phil Hellmuth and Liv Boeree in Pocket Rockets.
Plot: Boeree got her start in poker on the television reality show Ultimatepoker.com Showdown where she was coached by poker greats like Annie Duke, Dave Ulliott and the Poker Brat himself, Phil Hellmuth.
Pocket Rockets picks up where Ultimatepoker.com Showdown left off. Boeree and Hellmuth form an unlikely bond; it turns out that Boeree had been waiting her entire life for a condescending blowhard to constantly tell her she's an idiot and there is no bigger condescending blowhard than Phil Hellmuth.
What are the odds! Everything is always coming up roses for the Poker Brat.
Director: One egomaniac deserves another: Oliver Stone directs another head-scratcher. (Natural Born Killers, JFK)

Box Office Potential: Limited appeal and limited release, but it'd have a killer opening night in Las Vegas.

14. Andy Roddick & Brooklyn Decker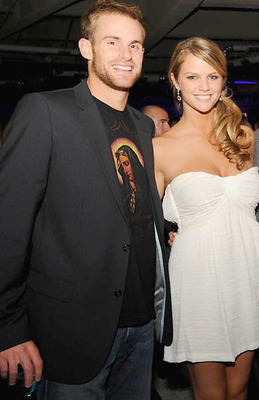 Professional tennis player Andy Roddick and his model/actress wife Brooklyn Decker would be played by...
14. Ryan Reynolds & Brooklyn Decker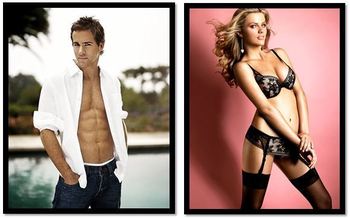 Cast: Canada's finest export Ryan Reynolds plays tennis star Andy Roddick and stars opposite Roddick's real-life wife Brooklyn Decker in Tennis Analysts Have The Easiest Job in the World.

Plot: Tennis Analysts Have The Easiest Job in the World was written and directed by Andy Roddick. The movie is equal parts incoherent misdirected rage and unfounded delusions of grandeur.
But it stars Brooklyn Decker, so it's worth the price of admission.
Director: Andy Roddick gives us this generation's Head.
Box Office Potential: Strong opening, but quick to fizzle. (hehe)

13. Venus & Serena Williams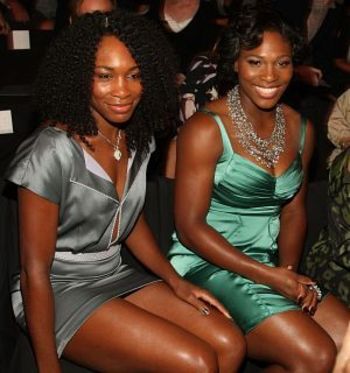 Tennis super star sisters Venus and Serena Williams would be played by...
13. Gabrielle Union & Jill Marie Jones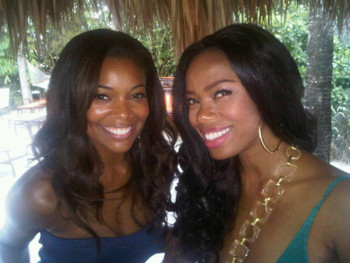 Cast: Gabrielle Union and real-life friend Jill Marie Jones star as tennis sisters Venus and Serena Williams in the romantic comedy 30-Love.
Plot: 30-Love is the story of two sisters who recently turned 30. They've both had unimaginable successes on the tennis court and are ready to pull back a little and focus on their personal lives.
Pratfalls, kooky hijinks and just general shenanigans ensue as these two tennis legends start lookin' for love in all the wrong places.
Director: Richard Curtis is synonymous with romantic comedies that revolve around tragically misplaced romances. (Bridget Jones' Diary, Love, Actually)
Box Office Potential: It's got potential to surprise, but a definite solid opening.
12. Leryn Franco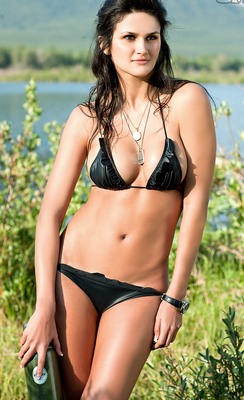 Paraguayan javelin throwing/model Leryn Franco would be played by…
12. Mila Kunis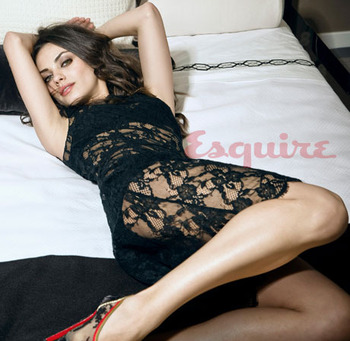 Cast: Mila Kunis, arguably the hottest woman in the world, plays Leryn Franco, arguably tied with Mila Kunis as hottest woman in the world, in The Leryn Franco Story Starring Mila Kunis.
Plot: The details are still coming together, but you're already sold.
Director: Ang Lee (Remains of the Brokeback Mountain) is tentatively slated as the director, but the studio may want to go with the considerably less edgy Gary Marshall (Pretty Woman).
Box Office Potential: Mila Cunis + either the Oscar-buzzy Lee or the hit-making Marshall = #1 opening movie on Valentines Day.

11. Rex & Michelle Ryan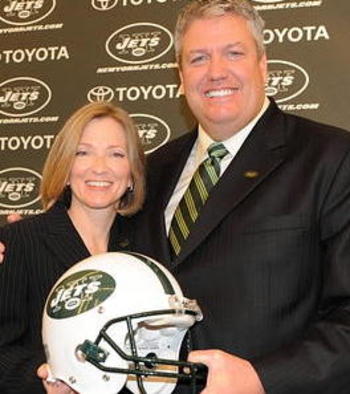 New York Jets coach Rex Ryan and wife Michelle would be played by...
11. Kevin James & Michelle Pfeiffer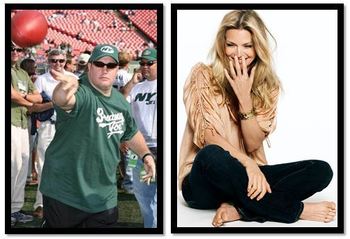 Cast: Rotund funnyman Kevin James and actress Michelle Pfeiffer star as Rex and Michelle Ryan in Keeping Our Feet on the Ground.
Plot: Keeping Our Feet on the Ground is the story of a boisterous NFL coach and his wife off the field as they work to keep the spice in their marriage. Look for a cameo from Wes Welker, played by Bradley Cooper.
Director: Cameron Crowe. I don't know, just seems like the right choice. (Almost Famous, Jerry Maguire)

Box Office Potential: Love him or hate him, Rex Ryan draws a crowd. It'd be epic.
10. Colin Cowherd & Michelle Beadle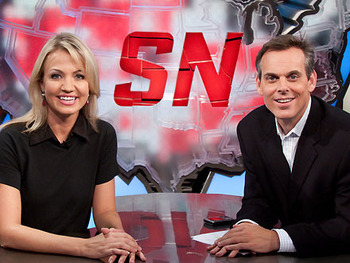 ESPN's SportsNation co-hosts Colin Cowherd and Michelle Beadle would be played by...
10. Greg Germann & Jaime Pressly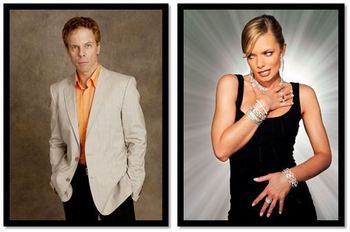 Cast: Ally McBeal actor Greg Germann and My Name is Earl actress Jaime Pressly play Colin Cowherd and Michelle Beadle in Sports Nation.
Plot: Sports Nation is the story of an arrogant and sardonic sports radio host with an undying man-lust for Tom Brady who finally lands a television show but is paired with a scene stealing hottie.
The cantankerous Cowerd struggles with the audacious Beadle and her popularity but the two manage to make it work.
Director: Screenwriter Aaron Sorkin (Sports Night, The Social Network) finally gets a movie to direct. And he kills it.
Box Office Potential: Big... to moderately big.
9. Chris & Anna Benson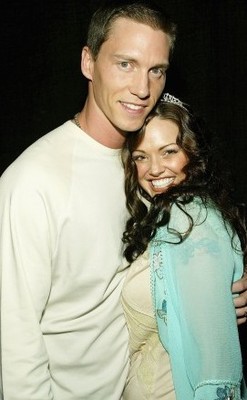 Retired MLB player Kris Benson and his wife Anna would be played by...
9. Christina Hendricks & Matthew Morrison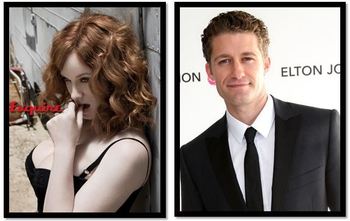 Cast: Glee! actor Matthew Morrison and a brunette Christina Hendricks star as Kris and Anna Benson in the long overdue biopic The Bensons: An American Fairytale.
Plot: The Bensons: An American Fairytale begins with Kris and Anna's first fateful meeting at an Atlanta strip club and goes straight through to current day.
The first half focuses primarily on their early life before Kris made the majors and the whispers that evolved into a loud roar during their time in Pittsburgh. Kris' trade to the Mets and Anna's public disclosure of how she keeps her man faithful marks a distinct turn in the movie. The couple's relationship has always been fiery but nearly exploded when Anna filed for divorce in 2006, before rescinding the petition.
Today Kris is retired and Anna is trying to make it as a professional poker player and together they are raising four children.
Director: This plot has James L. Brooks written all over it--affairs, dark humor, lives entangled by competing ambitions. (As Good as it Gets, Broadcast News)

Box Office Potential: Hard to say, but it's got something for everyone.

8. Anna Kournikova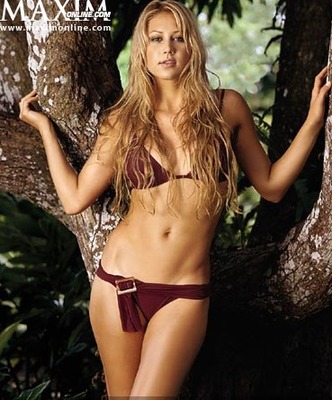 Former tennis player Anna Kournikova would be played by...
8. Blake Lively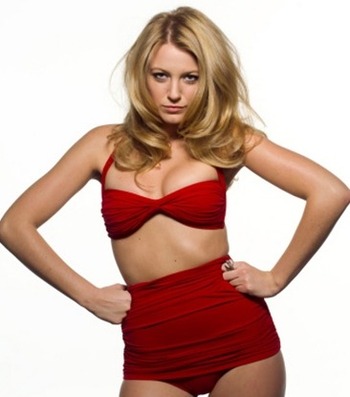 Cast: Pouty-faced Gossip Girl Blake Lively plays Anna Kournikova in Anna Kournikova 3-D: The Movie.
Plot: Anna Kournikova: The Movie briefly touches on Kournikova's brief and unsuccessful career in tennis but mostly it's Russian hockey players, Latino lovers and Anna in hundreds of different bikinis popping out of the screen in glorious 3-D.
Would you have it any other way?
Director: Paul Verhoeven. Cleavage. Cheesetastic dialogue. Who else could direct this movie? (Robocop, Showgirls)
Box Office Potential: Bomb. People are finally starting to realize they are over Anna Kournikova and have been for some time.
7. Kim Kardashian & Kris Humphries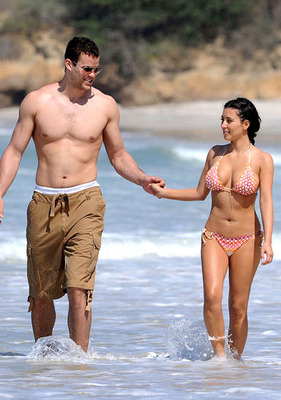 Reality freak show spectacles Kim Kardashian and Kris Humphries would be played by...
7. Melissa Molinaro & Taylor Lautner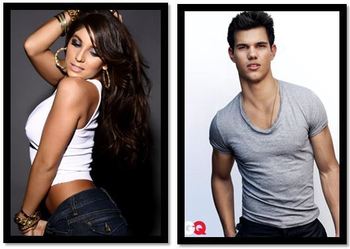 Cast: Actress Melissa Molinaro and Twilight hunk Taylor Lautner star as Kim Kardashian and Kris Humphries in The Humphries.
Plot: The Humphries is a mockumentary film that takes a "real" look at the reality kouple and what life is like when the kameras stop rolling.
Kris and Kim argue konstantly about changing her last name but Kim's sister Khloe (played by WWE's Chyna Doll) always has her back; kontinually reminding Kris that their marriage is only temporary.
Kris Jenner (played by a radiant Joan Collins) often drops in between proceedures to borrow clothes from her daughter before taking her 13-year-old other daughters to their underwear modeling jobs.
That sounds so amazing, I wish it were real.
Director: Christopher Guest--the king of mockumentaries. (This is Spinal Tap, Best in Show)

Box Office Potential: Limitless. Just like Kim Kardashian's ability to make money from her gigantic ass.
6. Brett Favre & Jenn Sterger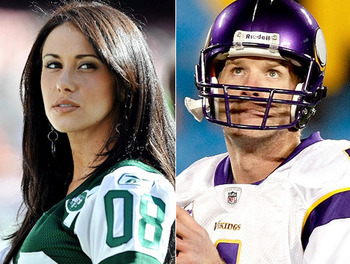 Finally retired NFL quarterback Brett Favre and the lady who caught his eye, Jenn Sterger would be played by...
6. Eric Dane & Jessica Lowndes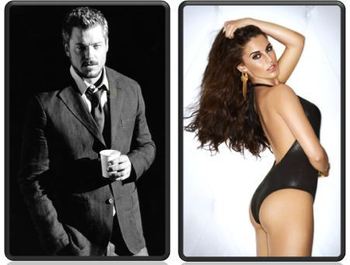 Cast: Grey's Anatomy actor Eric Dane and Beverly Hills 90210 actress Jessica Lowndes star as Brett Favre and Jenn Sterger in Quarterback Sack.
Plot: Quarterback Sack delves deep into the man behind the interceptions. Who is Ol' Number 4 really?
What possesses one of the most famous athletes in the world to send pictures of his junk to a 20-year-old girl he doesn't even know personally? How can a man in the public eye for as long as he's been be such an attention whore after all these years?
And, most importantly, wtf is his problem with Aaron Rodgers? Is he jealous or just a dick?
Director: Who else could direct a picture titled Quarterback Sack without irony than Tamra Davis of Billy Madison fame.

Box Office Potential: The salacious details will find an audience, but how big is a mystery. Everyone seems to love to hate on Favre, but soon it'll shift to ignoring him entirely.
5. Tonya Harding & Nancy Kerrigan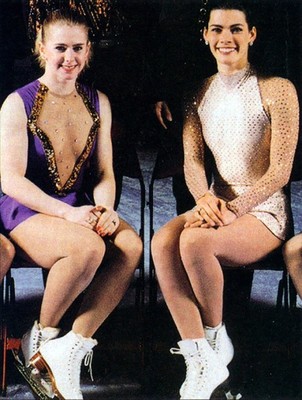 American Olympic figure skaters Tony Harding and Nancy Kerrigan would be played by...
5. Lindsay Lohan & Emmy Rossum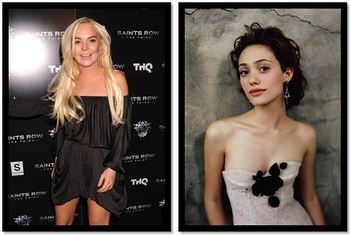 Cast: Lindsay Lohan and Emmy Rossum star as Tonya Harding and Nancy Kerrigan in White Trash Problem Solving.
Plot: Though White Trash Problem Solving was stalled in production for over a decade, it was absolutely worth the wait. Rossum's teary eyed performance of American sweetheart Nancy Kerrigan was played to perfection, but it's Lohan's performance as the mentally unstable trailer trash Tonya Harding that truly steals the show.
Perhaps it's a case of art intimidating life, or vice-versa, but Lohan has never looked more at home on screen.
Director: Larry Clark knows how to turn an audience into voyeurs of depravity. (Kids, 13)

Box Office Potential: Depends on Lindsay Lohan's current state of affairs a the time of release. If she's a mess or in jail, people will stay away. If she dies before the release, people may flock to see her final performance.
4. Idris Elba & Dania Ramirez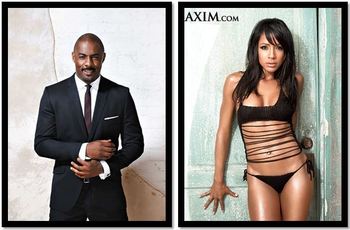 Cast: The Wire's Idris Elba and Entourage's Dania Ramirez star as Kobe and Vanessa Bryant in Till Death Do Us Part.
Plot: Till Death Do Us Part traces the love story of Kobe and Vanessa and gives us a look at what (might have) gone on behind closed doors during their rockier times. I suspect there was a lot of yelling.
Director: Why not the person who has basically directed this film before in Blue Valentine: Derek Cianfrance.

Box Office Potential: Kobe, like Tiger Woods, puts asses in the seats. Monster hit.
3. Erin Andrews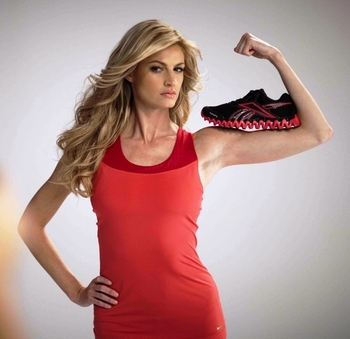 ESPN reporter Erin Andrews would be played by...
3. Nicky Whelan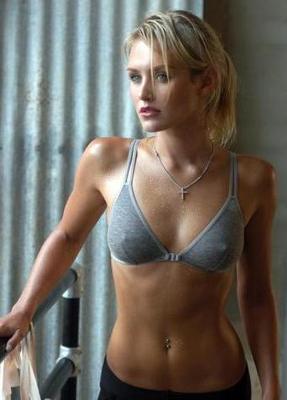 Cast: Australian actress Nicky Whelan plays beloved sideline reporter Erin Andrews in Keep Away From Me, You Pervs!
Plot: Keep Away From Me, You Pervs! explores the toughest time in the beautiful Ms. Andrews young life. In 2009 Andrews was in California meeting with producers of Dancing with the Stars when word of the notorious peephole incident hit the news.
For the next year she dealt with the fall out while continuing her position at ESPN as well as appearing on DWTS and then things again got worse when it was reported that the Dan Patrick Show had been receiving death threats aimed at Andrews.
How did she emerge from such a mess as lovely and beautiful as ever? Such is the mystery that is Erin Andrews.
Director: Steven Soderbergh knows how tell a story in a way that is compelling, even if it's about a peephole. (Sex, Lies and Videotape, Erin Brockovich)

Box Office Potential: Titanic big.

2. Tom Brady & Gisele Bundchen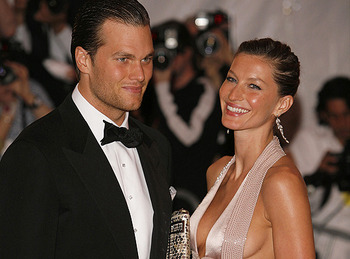 Patriots quarterback Tom Brady and his supermodel wife Gisele Bundchen would be played by...
2. Channing Tatum & Isabel Lucas
Cast: Who better to play the NFL's golden couple Tom and Gisele than G.I. Joe: The Rise of Cobra star Channing Tatum and Transformers: Revenge of the Fallen star Isabel Lucas. Tatum and Lucas portray Tom and Gisele in Mr. and Mrs. Wonderful.
Plot: Mr. and Mrs. Wonderful is basically just a remake of Mr. and Mrs. Smith with buckets of that Tom Brady magic (aka smugness) that make everything he touches turn to gold.
Director: Bill Belichick. Tom Brady can't do it without him.

Box Office Potential: To the dismay of Steelers and Jets fans everywhere, it'd be big. Like Spiderman big.

1. Derek Jeter & Minka Kelly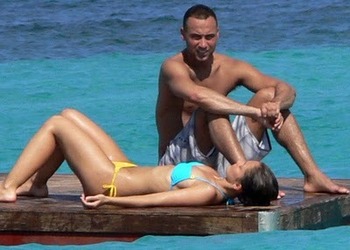 1. Dwayne Johnson & Leighton Meester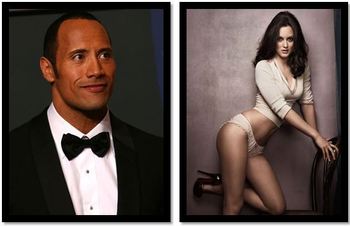 Dwayne Johnson and Leighton Meester portray star-crossed lovers Derek Jeter and Minka Kelly in the only movie on this list whose actors are less hot than the original couple.
Let's scrap this and encourage Jeter and Kelly (Jelly? Dinka?) to do a reality show instead.
Keep Reading