Most Credible Belts in the WWE Right Now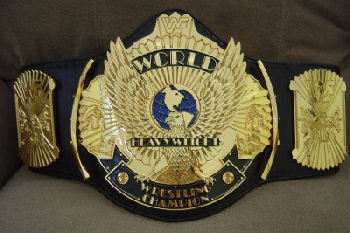 The credibility of the belts in the WWE is a lot like the current WWE roster—just because something is marketed as the best, it doesn't mean it is.
Title belts are one of the main fixtures of wrestling organizations. Just seeing the "Winged Eagle" title belt above can bring back memories or past superstars, matches and events that many of us grew up on.
Unfortunately, seeing the current belts may not bring back such fond memories. A belt's credibility is based off its appearance, the current champion, past matches and many other factors.
This is the ranking of the belts now, with some suggestions to improve each belt.
Internet Championship Belt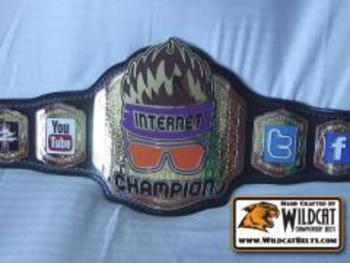 OK...so its not a real championship belt, but a lot of fans have very strong feelings towards this belt becoming apart of Raw and SmackDown. And although their hearts are in the right place, this belt is still a joke (not in a bad way).
The belt is more "Ryder's Hair Championship," than "Internet." The three plates showing Internet media platforms are very clever and could stay if the belt became legitimate for competition. The Zach Ryder symbol could be changed to a WWE logo...or Bleacher Report Logo (I'm guilty of wishful thinking too).
Of course the biggest flaw is the belt has never been put into competition or even on TV. One fatal flaw to a belt that has great potential.
United States Championship Belt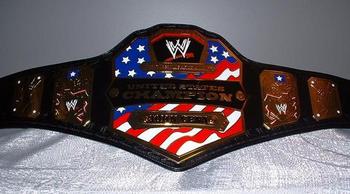 Remember how great this belt used to be? Back when it was in WCW...
There are a lot of positives for this belt. For one, it is the best looking belt in the business with a balanced gold/patriotic look. Its had a great long history with champions like Bret Hart, Lex Luger, and gave Daniel Bryan some importance in the WWE.
Besides those two positives, there is nothing going for this belt right now. Ziggler is the champion to stay as a mid-carder and so he gets on pay per views. The belt is not talked about, showcased, or fought for in any significant way.
The belt needs to be moved off of Ziggler to give it a fresh start and new storylines to show that it is a prize in the WWE. I don't think Ryder will win it, but I think Mason Ryan will soon.
Divas Championship Belt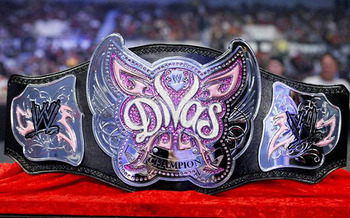 This belt is kind of the opposite of the US Belt, which is why it is only marginally more credible.
The belt should be feminine, but not a pink butterfly that makes it look like a doll accessory. When you put it on a Barbie like Kelly Kelly it works, but on the Glamazon it looks a little awkward.
The other drawback to its prestige is a string of mediocre title matches that only last a few minutes. None of this is a reflection on the actual female wrestlers. Divas like Natalya and Beth Phoenix have the ability to put on better matches than most of the male superstars, but WWE won't give them the chance.
So if the WWE won't take this title seriously, why should the fans?
Tag Team Championship Belts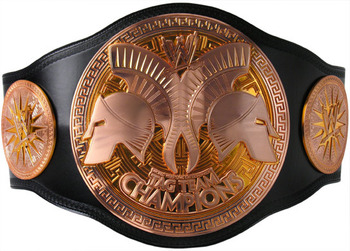 Kind of low on the list... but it would have been dead last a year ago.
There is a list of different ways the belts got better in the last year. It is the unified tag team title, not just the Raw belt or Smackdown belt. Title matches have been entertaining without changing the titleholders every month. The champions are also, now, an official team who look the part.
(Sidebar: AirBoom is not that bad of a name... ShowMiz?)
There are only a few things keeping these belts from reaching their full potential. A few more tag teams in the title picture would help, as would a couple promos on air building up pay per view matches.
WWE Championship Belt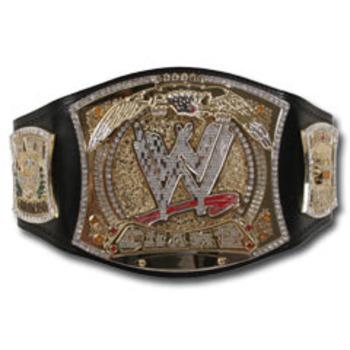 It honestly might be too high up on the list...
The "Spinner" belt doesn't spin. Its so ugly that Aaron Rodgers chose the lesser seen World Heavyweight belt over this one. Besides this, the belt has been going downhill since it peaked when Punk won it at Money in the Bank. WWE really screwed the pooch on the double title belt storyline. Following up with very few clean victories is hurting the importance of the belt.
As far as the current champion, Del Rio is a decent entertainer and a great heel, but he hasn't put on any memorable matches.
It does have history... decades worth. However, it also changes looks and importance with every era, year, champion, and pay per view. Lack of consistency hurts credibility.
World Heavyweight Championship Belt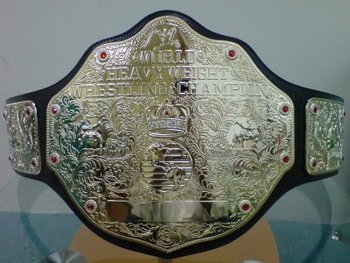 Its known as the Big Gold Belt... and has only changed in size in recent history.
This belt carries a lot of history. Fans remember Ric Flair holding it a record amount of times. Booker T's entire mic skills were based off being the "five time... five time... five time World Heavyweight Champion." It transitioned WCW into WWE and is still a impressive trophy.
Many understand that the WWE belt goes to the biggest star in the company, Intercontinental to the best performer. This belt seems like its been in-between those (with some exceptions).
Mark Henry is a good champion. He can't really wrestle, but he is entertaining and has finally become a character inside the ring for the first time since the Nation of Domination.
Two major events stick out, both involving non-wrestlers. David Arquette being the World Heavyweight Champion and Aaron Rodgers flaunting a version of the belt after his super bowl win. Arquette soiled the history, but Rodgers proved it is what people think of as the Championship belt. They cancel out...
Intercontinental Championship Belt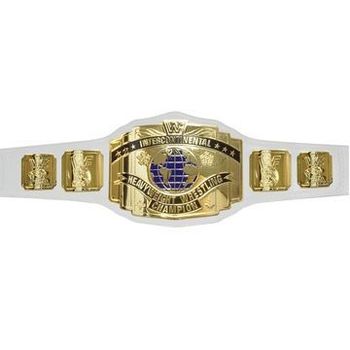 WWE did something really, really smart...
They wanted to change the look of the Intercontinental belt, not a big surprise since it had the same look for over 15 years. But when they changed it, they didn't make it spin, they didn't make it bright orange, they didn't even customize it to one superstar. They changed it back to how it looked when greats like Bret Hart, Shawn Michaels and Mr. Perfect had it.
It is not the belt for the most popular guy. It has usually gone to the best worker in the business. That may not mean a lot to some, but if you look back, it shows a lot of importance.
WrestleMania III will always be remembered for Hogan slamming Andre the Giant. It was a great moment, but just that... a moment. The entire match before Hogan/Andre was one of the greatest full matches in WWE history between Randy Savage and Ricky Steamboat. This belt creates entertaining storylines, champions, and (most importantly) wrestling matches.
If you look at a list of champions, its hard to see many blemishes. Cody Rhodes is a young superstar who is a great wrestler, a legacy in the business, and has vocally stated his respect in the Intercontinental Title.
Sure the belt isn't the first priority, and sometimes its even forgot about (including this Sunday at Vengeance). But with its history, look, and title holders... its the most credible belt in the WWE today.
Conclusion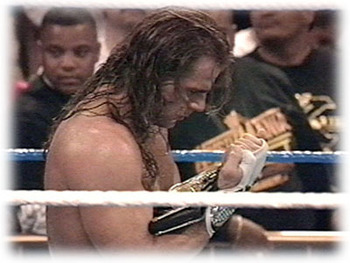 WrestleMania 12: Shawn Michaels Winning Iron Man Main Event
So what do you think?
Is the Intercontinental belt really #1?
Should the US Title be so low?
Is it wrong that I didn't mention Chris Jericho or Mick Foley in an article?
Thanks for reading, I'll appreciate feedback in the comments.
Keep Reading