Week 6 Fantasy Football Waiver Wire: Red Light/Green Light
October 11, 2011
Rich Schultz/Getty Images
Victor Cruz should be getting a call from Barnum and Bailey's pretty soon. His "circus" catches aren't going unnoticed; in fact, they are making quite a name for the second year wideout.
Among all of his circus catches over the past three weeks, Cruz has amassed 17 catches, 369 yards and three touchdowns.
It would be easy to discount Cruz's performances to fluky plays, but the truth is, even without those wild catches, Cruz would still be putting up solid stats. 
And the fact that Eli Manning targeted Cruz more than any other receiver this past weekend—going to him most often when the game was on the line—speaks wonders to the chemistry those two have recently developed.
Bottom line: Cruz won't be sitting on any waiver wires after this week is over. I selected him as one of my Green Light players last week, and chose right not only on him, but also on five of my other seven calls (some of my calls had byes this past week). 
Just as a reminder, my Red Light players are those who I think are in the "one-week wonder" category. As such, you should stop dead in your tracks on them (bench or even drop).
My Green Light players are the guys who I think carry good value the rest of the year. As long as you don't have the dream fantasy team already, without hesitation you should charge ahead with them (pick up and/or start).
I will finish with some Yellow Light players—those guys who I am still on the fence about, but may be worth a look, especially if you are really hurting for ideas.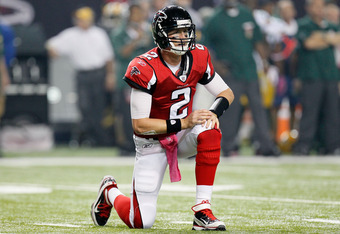 Kevin C. Cox/Getty Images
With that said, here are this week's picks.
Red Light
Jason Hill
Hill made five catches for 118 yards and a touchdown in Week 5 versus the Bengals. But Hill still has rookie Blaine Gabbert throwing to him, who ranks 30th in the NFL in quarterback rating this year.
As a result, performances like this won't come very often. On top of that, this was the first 100 yard receiving game in Hill's five year career, underscoring his limited talent. I wouldn't take a chance here, because too many arrows point down.
Marshawn Lynch
Lynch had a great game this past week, rushing for 98 yards on just 12 carries, scoring a touchdown in the process. However, we are still talking about a running back here who has failed to eclipse the 100-yard rushing mark in a regular season game since the end of 2008.
Lynch can easily kill your weekly performance with an all-too-common dud, just like the one he dropped in Week 2 (one point in standard leagues). Unless he can start delivering consistently, there is a reason why you have a bench.
Eric Decker
Don't get me wrong—I like Eric Decker. He made my Green Light list back in Week 3. But the fact that Tim Tebow is now the starting quarterback won't do him any favors. It's not that Tebow himself will be a bad fantasy player, it's just that Tebow is not as proficient a passer as Kyle Orton, and as such, Decker's stock suffers going forward. 
Tebow has also shown he has developed chemistry with wideout Brandon Lloyd, something Decker lacks at this point. In Sunday's game, Tebow only connected with Decker once the entire second half, a play that didn't even gain yardage.
Tebow will likely throw fewer times than Kyle Orton as well, which gives Decker fewer opportunities. Keep Decker on your bench until he proves start-worthy.
Doug Pensinger/Getty Images
Matt Ryan hasn't delivered much for fantasy owners in 2011.  Despite playing five defenses that rank in the bottom half of the NFL in terms of yards allowed per pass attempt, Ryan ranks 19th among quarterbacks in fantasy leagues (standard scoring).
Julio Jones certainly hasn't propped up Ryan's stats as expected. While Ryan's schedule doesn't get much harder the remainder of the year, I think there are enough options in 12-team leagues to keep Ryan on your bench unless he has a super easy matchup.
Chad Ochocinco
For once, we aren't hearing much from Chad Ochocinco. The reason being that Ocho just can't seem to sync with the Patriots offense quite like Wes Welker, Aaron Hernandez, Rob Gronkowski or Deion Branch. 
After Brady dishes to those four, there really isn't much to go around. At this point, I think those owners holding on to Ocho can safely drop him and invest in another receiver with more potential.
Green Light
Nick Novak
Novak has been unconscious lately, scoring 15 and 19 fantasy points in consecutive weeks (standard leagues). He is 11-for-11 on field goal attempts this year, and looks every bit the part of his predecessor Nate Keading. 
Playing for a team known for catching fire as the season wears along (SD), Novak should be the top target for any team looking to exchange kickers.
I'll admit, when Jamaal Charles went down for the season, I really believed the KC offense would struggle badly. Well, I was wrong. 
Matt Cassel has put together great back-to-back performances, leading the Chiefs on a two-game win streak. Part of his success can be attributed to the fact that Cassel now has a threat opposite Dwayne Bowe in Steve Breaston. 
In fact, Breaston has been No. 2 in targets on the team for three straight weeks, trailing only Bowe. With those increased targets, Breaston has delivered three straight solid performances, especially in PPR leagues. 
He is definitely worth a spot on your bench going forward and could turn into a weekly starter before long in PPR leagues.
Bob Levey/Getty Images
Tim Tebow
I wrote a short article on why I like Tebow going forward. Read it here.
Donald Brown
With Joseph Addai going down with a hamstring injury for an indefinite amount of time, the door is wide open for either Delone Carter or Donald Brown to step in. Everyone in fantasy circles was down on Donald Brown this year, after he failed to take the starting role from Joseph Addai in 2010, which at that time was the last remaining year on Addai's contract. 
But in my opinion, Brown didn't do all that bad last year—he just didn't live up to lofty expectations. In fact, Brown averaged 3.9 yards per rush on 129 carries. That average was as good as or better than Rashard Mendenhall, Willis McGahee, Steven Jackson, Marshawn Lynch, Cedric Benson, Beanie Wells and Jahvid Best.
And last I checked, each of those guys were still starting running backs for teams in the NFL.So why not Brown? Rookie hopeful Delone Carter sure hasn't lived up to his billing so far this year, averaging just 3.0 yards per rush.
And in this last week's game against the Chiefs, Brown outplayed Carter in limited time. I think the surprise upside lies with Brown, and not Carter, if at all, given the injury to Joseph Addai.
Doug Baldwin
I think it may be time to start paying attention to some guy who ranks fourth in the NFL in number of catches over 20 yards. That man is Doug Baldwin. Despite having a quarterback who ranks 21st in yards thrown, 20th in quarterback rating (minimum 50 pass attempts), and first in sacks taken, Baldwin has shown up to play on Sundays. 
But I should say Baldwin "had" a quarterback, because now it looks like Tarvaris Jackson could miss an extended period of time with a pectoral strain near his throwing arm. That would leave backup Charlie Whitehurst at the helm, who I have been saying all season is the better quarterback of the two. 
If that is the case, even better things could be in store for Baldwin. Because in limited time on Sunday, Whitehurst threw six of his 19 passes the way of Baldwin (most for any Seattle receiver), and Baldwin caught all six for 90 yards and a touchdown. It's time to give this rookie his due, and add him to your fantasy roster hoping he and Whitehurst can keep their chemistry going.
Yellow Light
Joel Dreessen
With Andre Johnson out with an injury, Joel Dreessen received some extra looks from quarterback Matt Schaub and capitalized. All in all, Dreessen finished with five catches for 112 yards and a touchdown in Sunday's game versus the Raiders. 
With Johnson expected to be out again this week, Dreessen looks like a good spot start. He doesn't maintain much value once Johnson returns, though.
Jackie Battle
ESPN's TMR Matthew Berry hit up the Twitter lines this past week, telling fantasy owners who were hurting at running back to snatch up Jackie Battle quick, as he was in line for increased carries due to the poor play of Thomas Jones. 
Well, Berry's prediction proved correct, as Battle amassed 140 total yards for his trusting owners. I must warn you though, Battle didn't total 140 yards in his first four seasons as a pro combined.
He has long been a special teamer, and just because he is getting extra looks, doesn't mean he is going to produce like he did against an Indy defense that has allowed more rushing yards than any other team in the NFL this season. 
Further complicating the issue, is the fact that Battle left Sunday's game after taking a vicious hit to the head. While he insists he's fine, this definitely doesn't bolster owners' confidence. I wouldn't expect much from Battle going forward—at least not on a consistent basis.
Jason Avant
Avant had a career-high nine catches for 139 yards against the Bills on Sunday. However, his performance was tainted by two costly turnovers towards the end of the game. Those turnovers will likely hurt the confidence Avant's coaches were building in him. 
While he should still be productive in the games ahead, it probably won't be anything near this past week's performance. Michael Vick's injury tendencies don't help matters either.
Jonathan Dwyer
With Rashard Mendenhall out this past Sunday for the Steelers, it was Isaac Redman—not Jonathan Dwyer—that was expected to stabilize the running game. While Redman wasn't bad (61 yards on 18 total touches), it was Dwyer that had the big day. 
Dwyer rushed for over 100 yards on just 11 carries. However, most of those yards came on one big 76 yard dash. Without that, Dwyer's average yards per rush would've been more mediocre at 3.1. 
While he will get his fair share of the carries if Mendenhall misses another game, I doubt he eclipses Redman on the depth chart anytime soon, and as such is probably not worth picking up just yet.
Delone Carter
Carter, while pegged as the future running back of the Colts, just hasn't impressed thus far in the season. Despite getting the goal-line carries, I'm still uncertain on him. See Donald Brown above.
Follow Andrew McFadden on Twitter @andrewmcfadden
And on facebook at FantasyFootballersAnonymous