The 35 Hottest Ring Girls Ever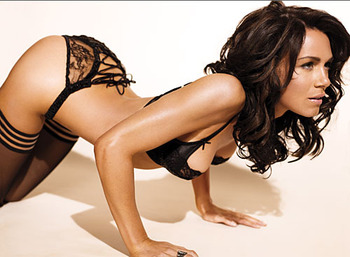 http://www.nutfaced.com/wp-content/uploads/2011/08/rachel-leah
A prime time fight just isn't the same without some gorgeous ring girls.
It takes some serious sexy swag to strut across the ring in an arena infested with testosterone.
The girls on this list are some of the most well known and popular women in the business of looking hot and holding up giant numbers.
You may have heard of some of them, others maybe not, but you won't soon forget them.
Enjoy.
35. Corissa Furr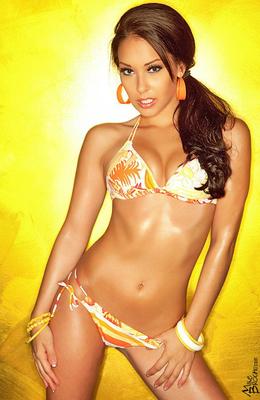 http://a2.l3-images.myspacecdn.com/images02
Corissa recently won a Strikeforce ring girl competition.
I'd say the selection committee did their job.
34. Eva Lyn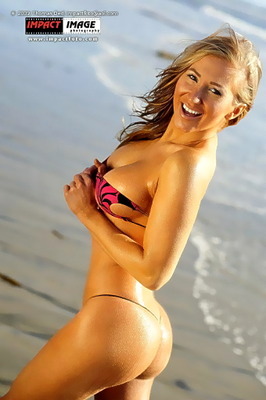 http://www.modelfitness.com/images/eva_lyn
Eva has a girl next door look, assuming the girl next door is a pure smoke.
Not only was she a boxing ring girl, but she's also a personal trainer and a professional model.
33. Holly Madison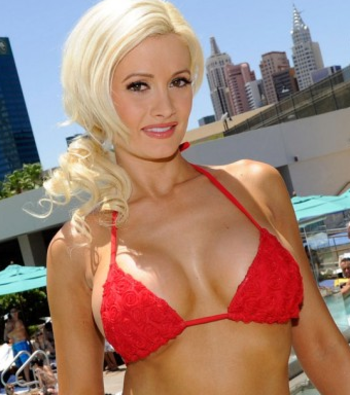 We all know Holly.
She was a guest ring girl for the UFC a while back.
32. Belle Rodriguez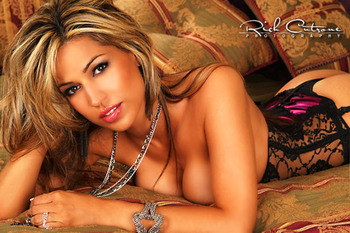 http://www.outofaces.com/wp-content/uploads
Belle makes most of her appearances on ESPN's Friday Night Fights.
She's also graced the pages of Playboy with her fiery Latin flavor.
31. Rebecca Love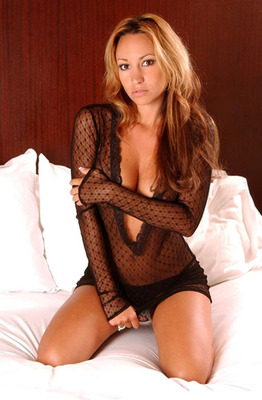 http://media.heavy.com/media/2010/05/rebecca-love
I've seen better attempts at the pouty look than this.
Still, this will do.
Rebecca was a very popular ring girl for MMA, unfortunately her modeling page says she no longer works as a model.
30. Mercedes Terrell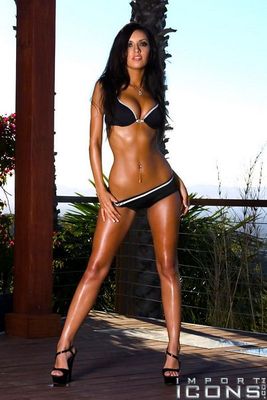 http://www.thesmokingjacket.com/wp-content/
Mercedes has a body that would inspire designers at the company she shares her name with.
She's a Bellator ring girl search contest winner.
Good choice.
29. Leah Dizon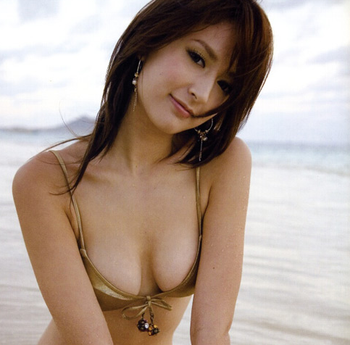 Leah moved to Japan a while back and became a singer and a model over there.
Check out YouTube for videos of Leah.
28. Monica Arteaga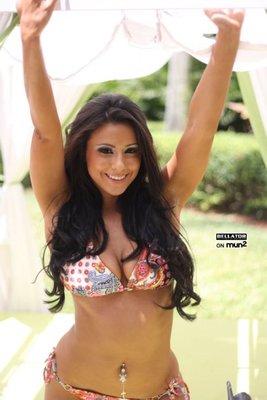 http://mmaggregate.files.wordpress.com/
Looks like she's practicing real hard on her card holding pose.
I'd say she's got some natural ability.
Monica is another MMA ring girl.
27. Natasha Wicks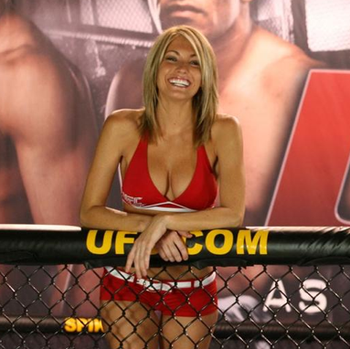 Natasha caught her big break when she was chosen as a new UFC girl and is self proclaimed as au natural.
26. Adree DeSanti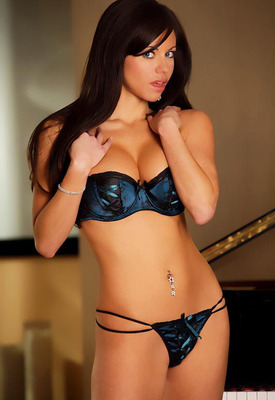 http://www.google.com/imgres?q=adree+desanti
Adree's got crazy girl next door flow going on, with just a hint of sketchiness.
I'm sure those eyes have lured more than a few guys into some hazardous situations.
Say thank you to the world of MMA for Adree.
25. Kelli Hutcherson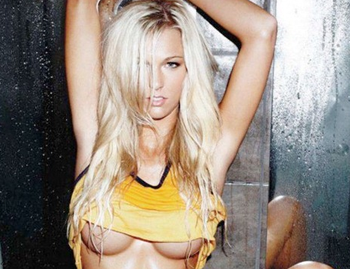 Tall, sexy and blonde.
Really you need more information than that?
Kelli has worked as a Strikeforce ring girl and was also a member of Maxim's Hot 100.
24. Riana Roberts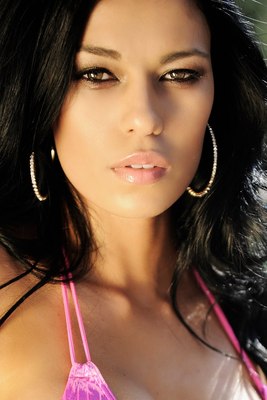 http://1.bp.blogspot.com/__Hw8--beQfI
You know she's got to be hot if all I needed was a picture of her face.
Lips and eyes are often overlooked, but are essential. Remember that kids.
Riana is South African and has spent time as an EFC Africa ring girl.
23. Tamara Marie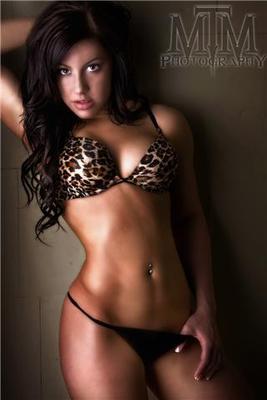 http://www.mmafightgirls.com/wp-content/uploads
Curves and more curves.
You're probably going to want to hit up Google for some shots I couldn't put in the slideshow.
That goes for pretty much every lady on the list.
Another Elite XC girl, too bad the league went under.
22. Jade Bryce
http://media.heavy.com/gallery/the-20-hottest-photos-of-jade-bryce
Fellas, when a girl looks hot in a goofy ass pair of shades like these, she's a keeper.
Jade is a Bellator ring girl, thanks for hooking it up MTV.
21. Vanessa Hanson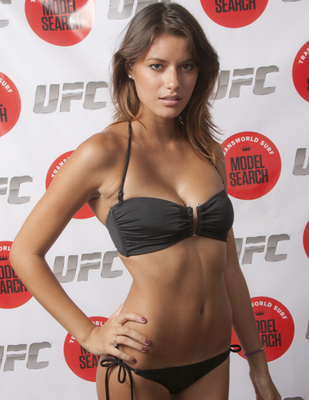 She was a guest ring girl at UFC 136 after winning Transworld Surf's 2011 model search.
More proof that a surfers judge of talent is nearly unrivaled.
20. Rhian Sugden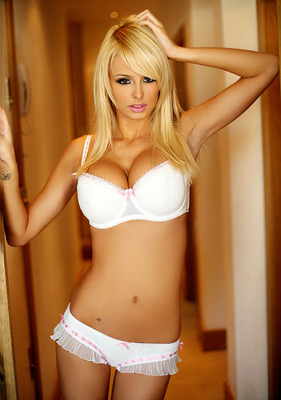 http://coedmagazine.files.wordpress.com/2010/11/mma-ring-girl-rhian-sugden
So she may have had some help from modern technology, but she's still fine as hell.
Rhian comes from across the pond in England and along with working as an aspiring actress and model she is a UFC ring girl.
19. Angelina Polska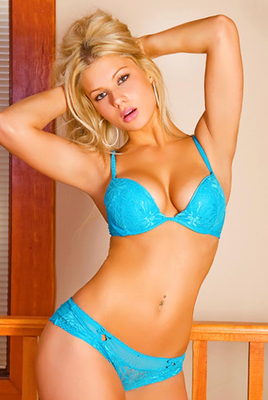 Angelina has dabbled as a boxing ring girl and is the pride of Canada.
18. Christi Cartwright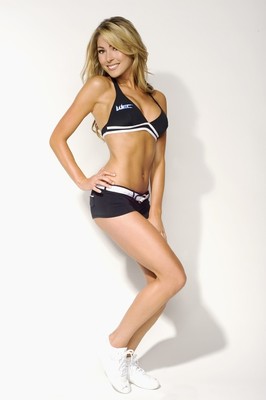 http://www.mmafight.com/wp-content/uploads/2009/11/Christie-Cartwright
Christi's beauty lies in her classic look.
I feel like she should have the American Flag wrapped around her, or maybe some guns or something.
You guessed it, she's an MMA ring girl.
17. Maria Melillo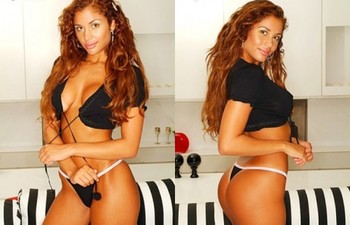 http://vocereporter.com/wp-content/uploads
As the winner of Big Brother Brazil you know she's got to be hot.
It seems like the entire country consists only of beautiful people.
Maria's consummate curves are proof Brazil did not let us down.
16. Logan Stanton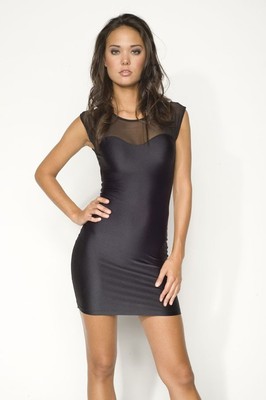 http://www.plunderguide.com/wp-content/uploads/
What was the UFC thinking when they fired Senorita Stanton?
The girl is an inferno of hotness.
I'm digging the whole jungle cat stare she's got going on.
15. Paulina Garces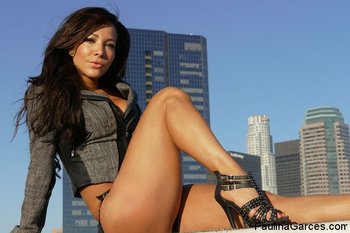 http://paulinagarces.com/wp-content/gallery/pictures
Paulina hails from Colombia.
Thank you South America for all the beautiful women you provide the world with.
She has worked as a boxing girl and has hosted numerous Spanish speaking television shows.
14. Chrissy Hubbard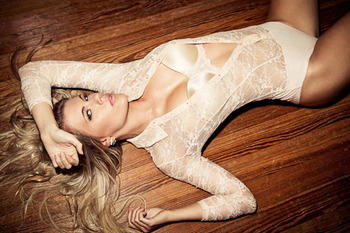 http://www.beatdown.ca/wp-content/uploads
Another guest UFC ring girl, this time after winning the Transworld Motocross modeling search.
She kinda reminds me of a young Kim Bassinger in this picture, only hotter.
13. Tanya Kaufmann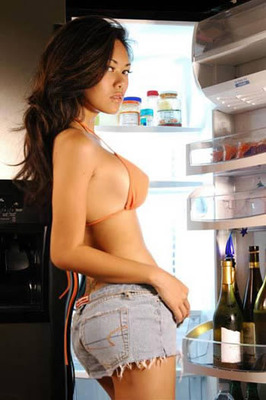 http://www.cartelcustoms.net/nsm/img/models
A former Sun Devil and ring girl of the now defunct Elite XC.
I want her to make me a snack, pretty sure I can see peanut butter in the fridge.
Side note: Super sweet booty
12. Ali Sonoma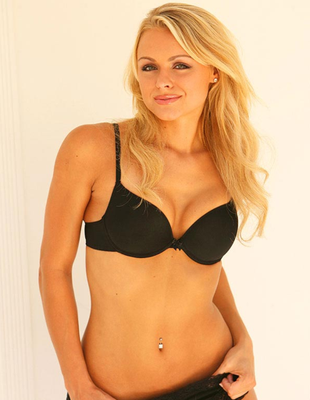 Ali is an aspiring actress and a former UFC ring girl.
I hope she makes it to the big screen, the more the better.
11. Brittany Ward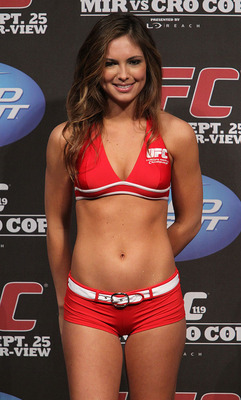 http://www.cagetoday.com/wp-content/uploads/2010/09/Brittany-Ward
With a face as pretty as Britany's her body becomes kind of an afterthought.
OK, maybe not...
10. Aby Rulloda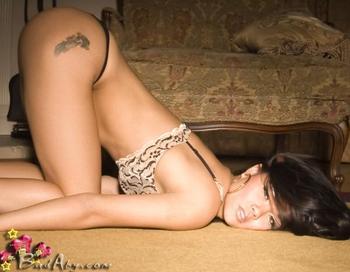 http://www.google.com/imgres?q=Aby+Rulloda
Thank you Mr. Photographer.
Aby look like she knows what's up in bed, but beware she's also a Muay Thai fighter.
Side Note: Anyone think her tattoo looks like Rocko from Rocko's Modern Life?
9. Brittney Palmer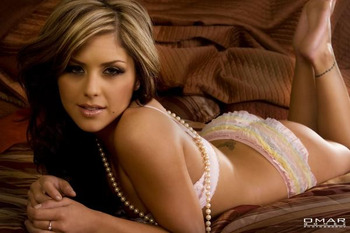 http://mma.actionsportshub.com/uploads/galleries/brittney-palmer
Butterfly tramp stamp aside, this girl is crazy seductive.
She was a guest UFC ring girl alongside Holly Madison.
8. Amber Lee Ettinger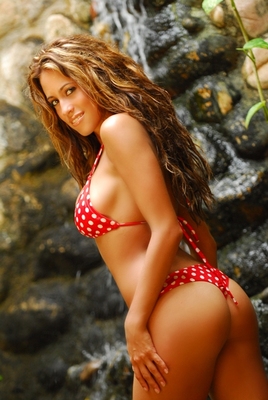 http://maaadddog.files.wordpress.com/2010/01/obama-girl-amber-lee-ettinger
Amber is known as the Obama girl. She hit it big when she announced she had a crush on Obama in her video.
You should check it out.
Do it.
7. Laura Celeste
http://cdn2.cagepotato.com/wp-content/uploads/LC1
Is she related to Arianny with the last name Celeste?
I don't know, but she's hot.
She worked in the Ring of Combat and Asylum Fight Leagues.
6. Laura Jones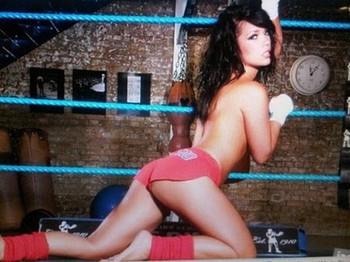 http://www.uncoached.com/wp-content/uploads
Laura has turned the dirty, smelly, environment of a gym into an image bursting with seductive passion.
Well done, Laura, well done.
She has been on the cover of Playboy as well as a number of UK men's magazines.
5. Claudia Verela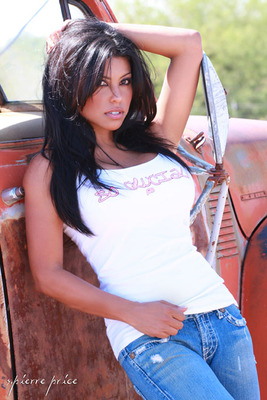 http://inappropriatebunny.com/wp-content/upload
Claudia is so hot I can't even figure out what part of her to stare at first.
She's currently a professional model and actress.
4. Amber Nichole-Miller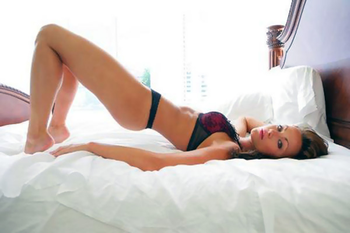 http://www.octagonbuzz.com/wp-content/uploads/2010/01/Amber-Nichole-Miller
Amber has had some minor appearances in movies like 3000 Miles to Graceland, Rush Hour 2, and Ocean's Eleven.
This girl is ridiculous and let's be honest you guys aren't reading these slides anyway.
3. Arianny Celeste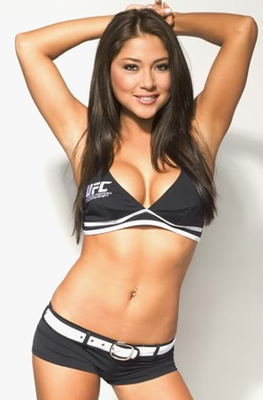 Arianny...
What is there to say?
She's got it all, she's the Calvin Johnson of hot chicks.
2. Anne Rivera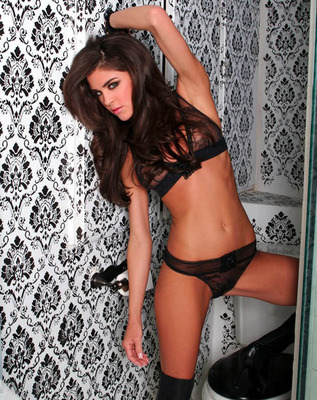 http://anh.24h.com.vn/upload/news/2009-05-01
I know this is kind of a cop out, but are there really any superlatives left to describe this lady?
She possesses volcanic levels of hotness.
After a brief stint as a ring girl, Anne is now the spokeswoman for Mickeys.
Keep Reading