The Bucket List: Mark Henry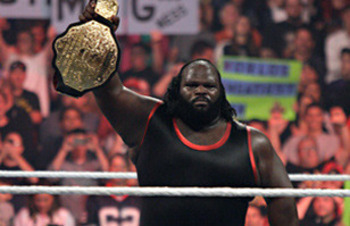 This would make a great deal of sense, if WWE had the presence of mind to avoid certain complications. Now, it's well documented at this point that Mark Henry is on an absolute tear; this is, far and away, the greatest period in his career as a professional wrestler.
A fantastic athlete, Henry has never been a quality wrestler because of his gigantic stature and limited mobility; despite that though, he could have been much better than he had been for the majority of his career. His infrequent forays into the main event, which usually coincided with a shift into monster heel territory, were never impressive.
That all changed in the past few months. Mark Henry hasn't just been good. He's been great.
Credit to WWE, who's booking of the World's Strongest Man up to and beyond his recent capture of the World Heavyweight Title, has been nearly flawless. Henry, meanwhile, has stepped up his game both in the ring and on the mic. Once upon a time, he wouldn't get near a series like this, which is supposed to highlight things that more established veterans should do before retirement. But Henry is actually an established veteran now. He's earned his place in this series.
Ladies and Gentlemen, this is Mark Henry's Bucket List.
Get A Manager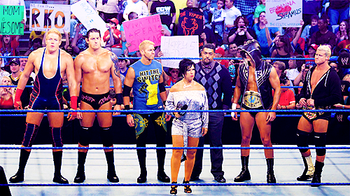 Mark Henry is not going to provide fans with a five star match, but has proven himself capable of producing watchable matches with the right opponent. Still, it is a flaw in his overall persona that can't be overlooked. Another is his limited repertoire of mic skills, which, in fairness, he has expanded by adding an intensity he used to lack.
With that in mind, giving him a manager would make sense. This would make him more interesting, add to his character and mask some of his more obvious flaws. It would have to be a manager with an air of entitlement. Someone smug who also has a propensity for deviousness. Someone who is able to deliver with a microphone in hand. Someone who can, by simply standing in the ring, get booed out of the building...
I'm talking, of course, about one of two people.
The first is Vickie Guerrero, who is literally despised by fans, to an almost uncomfortable extent. Guerrero has herself a gradually developing stable, and her prestigious clientele includes Jack Swagger and U.S. Champion Dolph Ziggler. She also has a relationship with Christian, Cody Rhodes and Wade Barrett, informally, if not officially.
Adding Mark Henry, the World Heavyweight Champion, to that prestigious list, would make Vickie a legitimate player in the kayfabe politics of the WWE. The setback to this, and indeed to Henry having a manager at all, is that he doesn't, as Randy Orton would say, "play well with others". It might not be believable that Henry would associate himself with competitors like Swagger and Barrett, especially the way his character has been show to behave.
Step forward then, Michael Cole. I sincerely hope that Cole's threat to quit if Jim Ross overcomes his challenge is legitimate, and that it can lead to Cole exiting the announcer's table and Ross taking his rightful place as the play-by-play commentator. With this in mind, a vengeful Cole would be a fantastic manager for Mark Henry, in the same way Jim Cornette was for Vader and Yokozuna.
With Cole at his side, Mark Henry's first—and likely only—reign as WHC would be a long, memorable one.
Defeat Kane and Big Show at Royal Rumble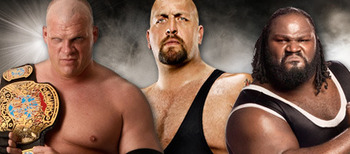 If WWE wants to pursue the Henry/Big Show/Kane rivalry for a sustained period of time, the ideal scenario would see Henry beat them in a Triple Threat match, possibly at the TLC pay-per-view. With the Big Red Machine more than likely to return at some point, and Big Show unlikely to win the WHC before Kane returns, the logical booking would see all three men match up in an unmitigated brawl.
Now, Big Show and Kane are by no means considered main event talent at this stage in their careers, but in the somewhat backwards culture of modern WWE, they are more over with fans than most younger wrestlers simply because of their veteran status. With that respect and adulation in mind, beating these two behemoths in one match would see Henry gain more legitimacy than at any point so far in his reign.
And make no mistake, he should beat them. In no way would putting the WHC on Big Show or Kane be good for business; before Kane's deserved 2010 reign, people might have clamoured for him to win, but like Henry he was given his moment, and now with Big Show, he should go back to putting over young, mid-card talent.
It's possible that both men could become legitimate threats to Air Boom in the Tag Team Division, especially with the disparity in size between both teams.
More important than them though, Henry's outstanding momentum wouldn't be derailed and he could go on to drop the belt at a later point when his reign is red hot. Any potential challenger, such as Sheamus or Daniel Bryan, would instantly get over with fans.
Drop the Belt to Sheamus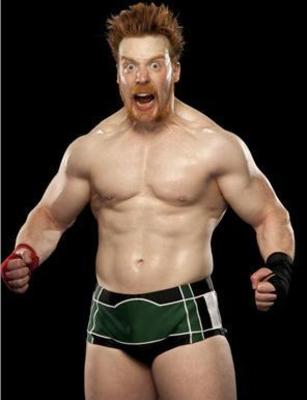 It would be pretty obvious for Mark Henry to drop the belt to the Celtic Warrior.
That doesn't mean it wouldn't be right. At this point, Sheamus is ready for a genuine reign as a World Champion, as opposed to his poorly judged first reign for which he was in no way ready. Now, he is more skilled, more comfortable on the mic, and firmly solidified as a fan favorite.
Mark Henry is well documented for doing business with whomever he is asked to, and his dedication to the business is by no means in doubt, so he'd certainly put over Sheamus in every possible way. Even though he's wrestled Randy Orton recently, Mark Henry's most threatening challenger has actually been Sheamus, which speaks wonders for the Great White.
Supposedly the Sheamus/Christian feud is unofficially for the number one contender's spot; if so, it's safe to say Sheamus is the number one contender. Once Henry is done with the Big Show and Kane, it would be great seeing these two take chunks out of each other, with chairs smashing and tables shattering in their wake.
That might not be entirely possible in the current PG environment, but these two actually pulled off some great spots during their pseudo-feud around Summerslam, which now actually seems like a prelude to both juggernauts going full on against one another sometime soon. It would be compelling to see them, perhaps at Royal Rumble, nearly kill each other before a Brogue Kick puts Henry down for a three count.
With allusions to a possible face turn at Vengeance, when Henry was made to look like a heroic badass by walking out after the ring collapsed, it would be a great moment if Henry were to accept defeat and raise Sheamus' hand in victory...
Stay Heel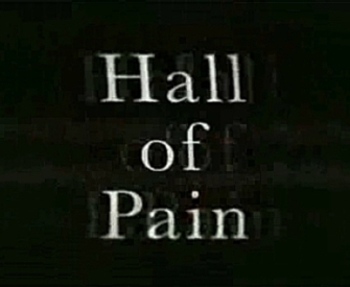 But that part shouldn't happen.
Yes, it would be great in the moment, but over a long period of time it would systematically ruin what the WWE has created in him: the most dominant monster heel in recent memory.
A face turn is kryptonite to Mark Henry. Always has been, always will be. The only scenario in which he should play the role of face is in his final run with the company leading up to his retirement. Assuming that is no time soon, he should stick with the heel run that has delivered him so much success.
Losing the WHC wouldn't detract from his heel role; in fact, if booked rightly it could stimulate his reign of destruction even more, as he could be shown destroying jobbers and mid-card personnel in a rage at losing the Championship it took him fifteen years to acquire.
This would be a much better concept than making him a jobber again after he loses the championship. The 'Hall of Pain' gimmick is a good, sustainable one, especially because anyone who is genuinely injured or wanting a break could be inducted into the 'Hall of Pain' by Henry, setting up something for them to do when they return and keeping him in the action.
And in losing rarely, even if he just plays a mid-card monster after his WHC reign, anyone who does beat him would get over in a big way.
Thanks for Reading!

This match shows the chemistry Mark Henry and Sheamus share.

We waited a long time to see it, but Mark Henry finally reached the pinnacle of his career after fifteen years and proved wrong all the "doubters" who not only thought he couldn't win the big one, but also thought he could never be anything other than a jobber.
For such dedication, he deserved this Bucket List, and I was happy to write it.
Until next time, I'll be seeing you all.
The Bucket List Series
1. Undertaker
2. Kane
3. Christian
Keep Reading