Illinois Football: Winners, Losers from Fighting Illini's 41-20 Win vs. Indiana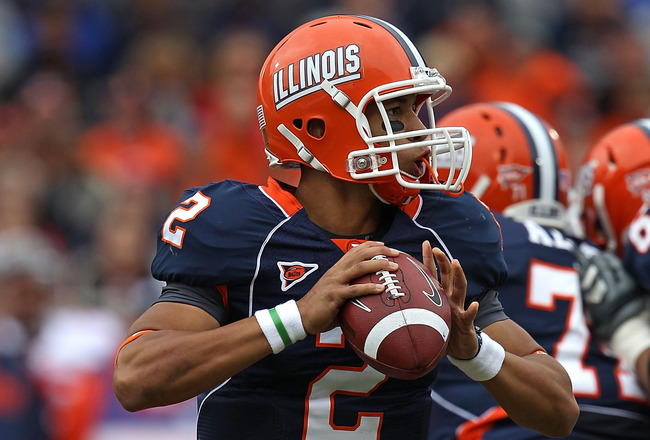 Jonathan Daniel/Getty Images
While Illinois beat Indiana 41-20 Saturday afternoon, it was far from the blowout most fans expected.
No. 19 Illinois (6-0, 2-0 Big Ten) stayed in the ranks of the unbeaten thanks to several big plays both offensively and defensively.
If the team hopes to contend for the Big Ten championship, it must learn to play a complete game from start to finish.
Winner: Nathan Scheelhaase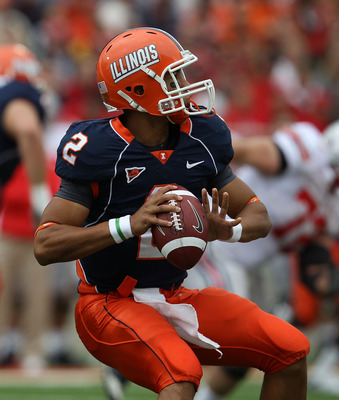 Jonathan Daniel/Getty Images
Nathan Scheelhaase was a huge reason Illinois was able to bounce back from the early deficit to win the game.
He finished the game on 12-of-22 passing with 210 yards and three touchdowns. He also ran the ball effectively with 88 yards on 18 carries and a TD.
Winner: A.J. Jenkins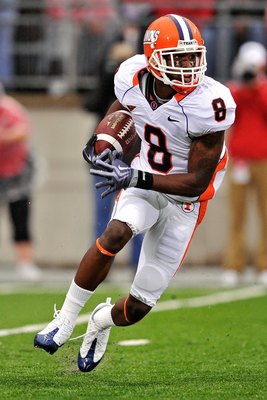 Jamie Sabau/Getty Images
A.J. Jenkins was unstoppable today.
He only had six receptions, but he made the most of his opportunities. Jenkins finished the game with 182 yards and two TDs, an average of 30.3 yards per reception.
Currently the Big Ten's leading receiver, he has obvious NFL talent.
Winner: The Illinois Defense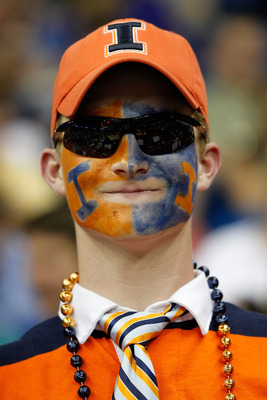 Tom Pennington/Getty Images
After another Illini turnover at their own 3-yard line, their defense held Indiana to a field goal.
At this point in the game, an Indiana touchdown could have changed the outcome of the game. It took a lot of guts to get a stop here, and the defense delivered.
Loser: Special Teams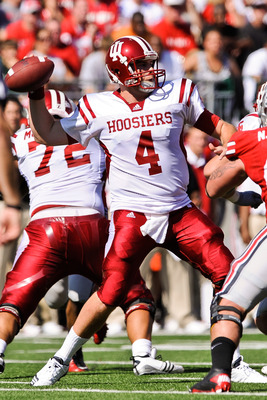 Jamie Sabau/Getty Images
Hoosiers freshman Shane Wynn took the opening kickoff 99 yards untouched for the fourth-longest return in school history.
This is inexcusable and was blown coverage all the way.
Against a poor Indiana team, the Illini got away with it. Against top-tier teams they cannot afford to put themselves in a 10-0 hole early in a game.
Winner: Killer Instinct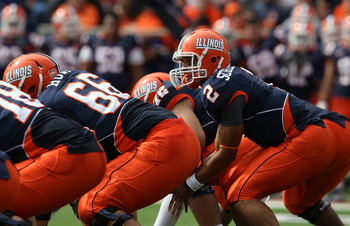 Jonathan Daniel/Getty Images
The biggest positive I took away from this game from an Illinois perspective was the way it closed the game.
While it got off to a rough start, it finished strong.
In the second half the team was clicking on both sides of the ball; coring with ease and getting big stops broke the Hoosiers' will to compete.
This is the difference between winning and losing at this level, and attitude will keep the Fighting Illini in a lot of games.
Keep Reading