Al Davis: 3 People Who Now Become Faces of Raiders Franchise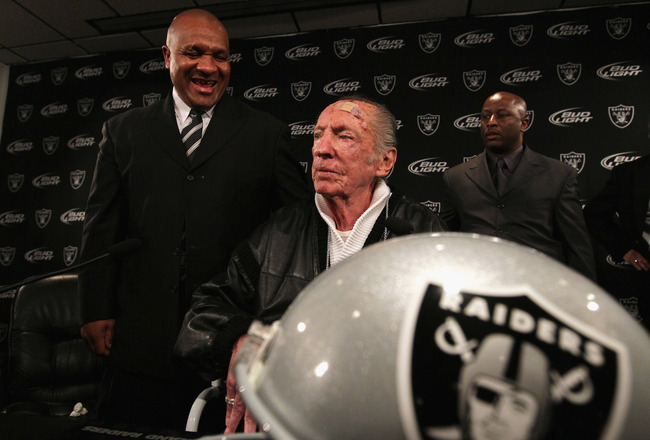 Justin Sullivan/Getty Images
Raider Nation is a strong-willed group, but that doesn't mean there won't be some mourning with the news that Owner/GM Al Davis passed away this morning in his Oakland home.
Having watched my favorite team's long-time owner (Wellington Mara—Giants) pass away in 2005, I can tell you I know what it's like.
The Giants rallied around each other after his death and played their hearts out in a dominating win over the Washington Redskins.
I imagine with the impact Davis had with his players, coaches and officials, you Raider fans will get the same kind of performance from your team tomorrow.
But now that your leader is gone, who becomes the face of Raider Nation? I have three candidates in mind, but feel free to tell me if I'm wrong.
Hue Jackson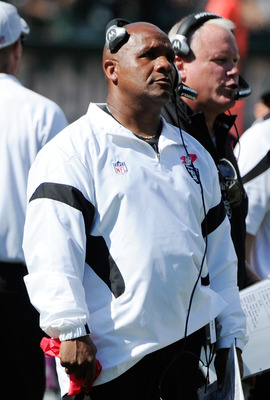 Thearon W. Henderson/Getty Images
Any time a team suffers the death of a long-time owner, fans and players will be looking for guidance. What better way to find it than with the fiery head coach who's led your team to a 2-2 start, including a dominating performance over an AFC favorite in the New York Jets.
From what I've seen of Jackson, he seems like a Rex Ryan type in that he gets fired up on the sidelines and really seems like a coach his players would go to war for.
While he may not have an ego like Rex, he certainly has a will to win and the commitment to excellence that is required of being a Raider.
Jackson has an opportunity to honor his owner by bringing their team back to glory.
Darren McFadden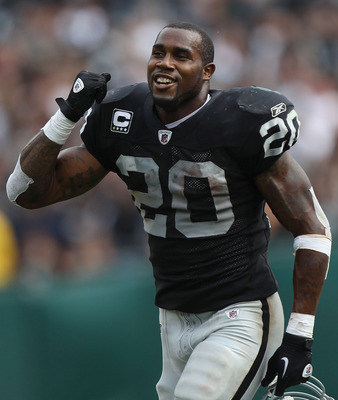 Jed Jacobsohn/Getty Images
Perhaps the most popular player on the West Coast is Oakland's Darren McFadden. He broke out last year with an incredible season and hasn't slowed down in 2011, leading the NFL in rushing with 468 yards after four games.
With Adrian Peterson and Chris Johnson not having the best start to the season, I've even heard many calling D-Mac the best running back in the league right now.
He is definitely one of my favorite players to watch; it's almost as if he has no weakness.
Some franchises, like the Colts and Patriots, have high profile players as the faces of their franchise. For so many years it has been Al Davis for the Raiders, but maybe that will change with his passing.
D-Mac certainly fits the bill of a franchise player.
Mark Davis (Son)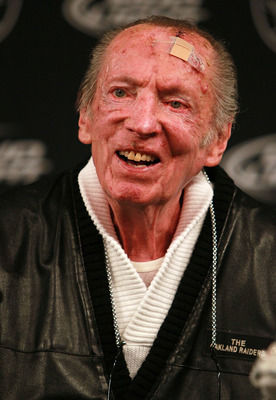 Justin Sullivan/Getty Images
I was unable to find a picture of him, but rumor has it (at least from this source) that Mark Davis, Al's son, is in line to inherit the team from his father.
The source also mentioned that in the past the team was set to go to both Al's wife Carol and his son, but that is unclear.
Regardless, if his son takes over the team in some capacity he has some pretty big shoes to fill. One wonders if he has the capability to do just that.
Keep Reading

Oakland Raiders: Like this team?