Top 10 Coolest Basketball Teams of All Time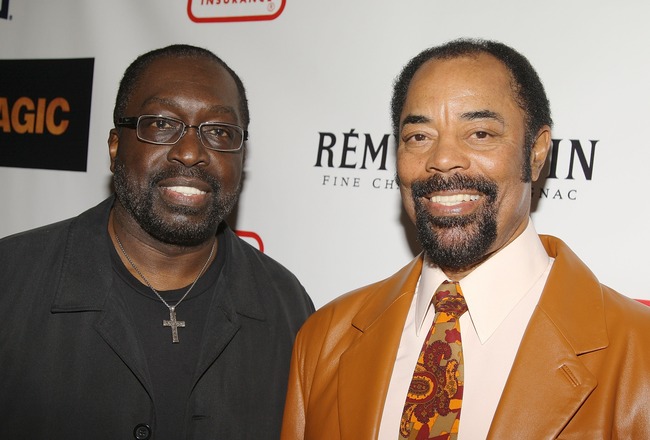 Stephen Lovekin/Getty Images
"Cool" flows through the veins of the NBA. Whatever you call it: swagger, style, flash or awesomeness, it is a ubiquitous part of the game. Fans can see it on every play, every marketing campaign and in the faces of superstars.
Why does the Association have a near monopoly on style? Basketball is a game ripe for improvisation. Much more than baseball and football, creativity is a necessary part of the game. Identities are born from a distinct on the court style and attitude.
The dirty secret is that cool isn't all about winning. Granted, winning is cool, but not all winners are cool (if that were true, we'd see more Tim Duncan jerseys in Jay-Z videos).
Here's a list of the teams that are cooler than the other side of the pillow. The teams are almost universally likable (or respected), made distinct physical and cultural contributions to the game and every kid wanted to be just like them.
10. Golden State Warriors: 1989-1991
Otto Greule Jr/Getty Images
Any team with a nickname based on one of the most influential rap groups of all time has to be on this list. Run T.M.C. was a run and gun group who scored tons of buckets.
Tim Hardaway, Mitch Richmond and Chris Mullin were a potent, high scoring big three. They helped the Warriors average over 116 points a game during the 1990-91 season.
They were broken up way too soon by Don Nelson, who traded Richmond for Billy Owens.
Fun, fast and explosive. These guys had the potential to be something truly great.
9. University of Houston Cougars: 1982-84
Phi Slamma Jamma integrated the high flying antics of the ABA into the world of NCAA basketball.
Before these guys, the dunk was an off limits move in college basketball. These guys shattered that notion.
Hakeem Olajuwon, Clyde Drexler and Larry Micheaux helped popularize an "above the rim" offense. And basketball hasn't looked back since.
8. Oklahoma City Thunder: 2009-2011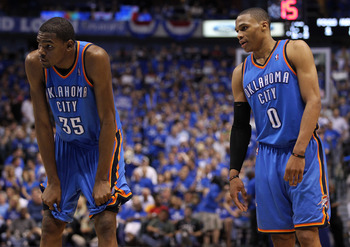 Ronald Martinez/Getty Images
Kevin Durant, Russell Westbrook and the rest of the OKC Thunder are the rebel forces to the Heat's evil empire.
The Thunder emerged from a bubbling soup of high draft picks, forward thinking GM work and a brotherhood born from the red dust of Oklahoma. They are the team next door.
There was no "Decision" for Kevin Durant when he said he agreed to stick around for five more years.
The Thunder made their cool by not proclaiming themselves as such. They went about their business quietly and without mercy.
And this is just icing on the cake.
7. Sacramento Kings: 1999-2005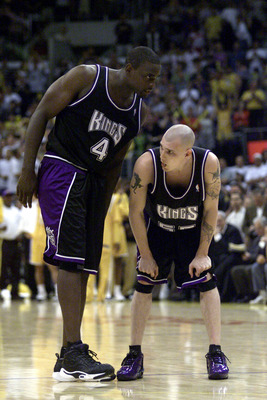 Jed Jacobsohn/Getty Images
These guys hit the accelerator and didn't let up for six seasons. Chris Webber, Doug Christie, Vlade Divac and Peja Stoyakovic were all guys that didn't slow down for anybody.
The Kings were an amalgamation of speed, sweat and blood forged together by Rick Adelman.
Chris Webber peaked in Sacramento and it was also the zenith of Kings basketball. The pace was set for future teams like Phoenix's "Seven Seconds or Less."
6. Orlando Magic: 1992-1996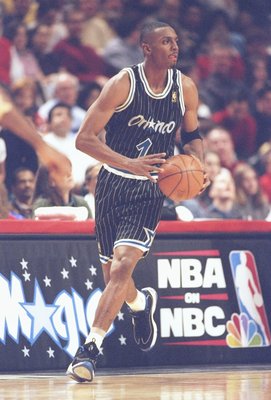 Jonathan Daniel/Getty Images
The Orlando Magic were a hot commodity in the 1990s. Due to lottery luck, the team was able to secure a flashy young duo—Shaquille O'Neal and Penny Hardaway. These guys were poised to take over the NBA when Jordan left on his baseball sabbatical.
The Magic were an integral part of the burgeoning NBA hip hop ethos. "Shaq Diesel" remains the seminal basketball player turned rapper album. The "Lil' Penny" commercials remain as some of the most ingenious and hilarious spots in all of sports history.
Admit it, they had swagger.
5. Los Angeles Lakers: 1980-1989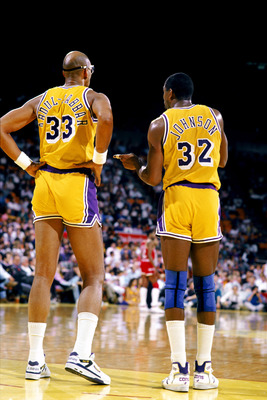 Mike Powell/Getty Images
The Showtime Lakers were an important part of the 1980s NBA renaissance.
With his beaming smile and innovative game-play (not to mention a fantastic nickname), Magic Johnson was the toast of the league. Kareem and his sky hook remained perennially dominant. All overseen by the godfather-esque mystique of Pat Riley.
Magic and company made the fast break en vogue. With it came bountiful winnings. It's understandable not to like these guys if you are a Celtics fan, but it's hard.
4. Chicago Bulls: 1995-97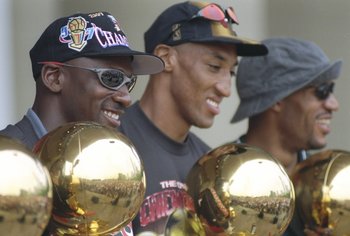 Matthew Stockman/Getty Images
It's hard to debate the cool credentials of his airness, Michael Jordan, and the rest of the six time champion Bulls.
Dennis Rodman was the crazy uncle who partied hard, but always showed up to work. Scottie Pippen was the ultimate sidekick who should get more credit than he does. Phil Jackson was the Zen Master who crafted the ultimate winning philosophy.
And Michael. Who didn't want to be Michael Jordan in the 1990s? He is one of only a handful of athletes who can be called "the greatest ever" at their craft.
And the 1996 version of this team, going 72-10, is one of the greatest ever as well.
3. University of Michigan Wolverines: 1992-1994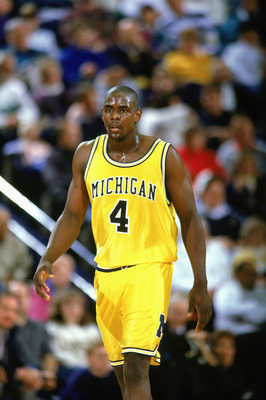 Duane Burleson/Getty Images
The Fab Five's additions to the game were like a laundry list that seems unthinkable to be without: freshman starters, baggy shorts, black footwear and purveyors of an "us against the world" attitude.
They weren't necessarily the most likable of teams, but they are an epochal part of basketball culture.
2. USA Men's Olympic Team: 1992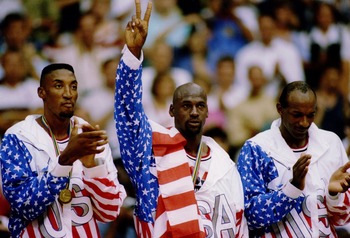 Mike Powell/Getty Images
One of the most influential teams of all time, in any sport. The Dream Team was greatest assemblage of talent on any basketball court, ever. This team proved the dominance of American basketball. And the basketball world hasn't been the same since.
1. New York Knicks: 1969-1974
The 1970's Knicks were the epitome of New York City in a basketball team: diverse, creative and stylish.
Walt Frazier, Earl Monroe, Bill Bradly, Willis Reed and Dave DeBusschere all had a distinct style. It was a potpourri of blue collar hustle, soulful swagger and exuberance that has not been replicated since.
These guys wrote the book on cool. Literally.
Keep Reading