Boston Red Sox: 5 Potential Replacements for Theo Epstein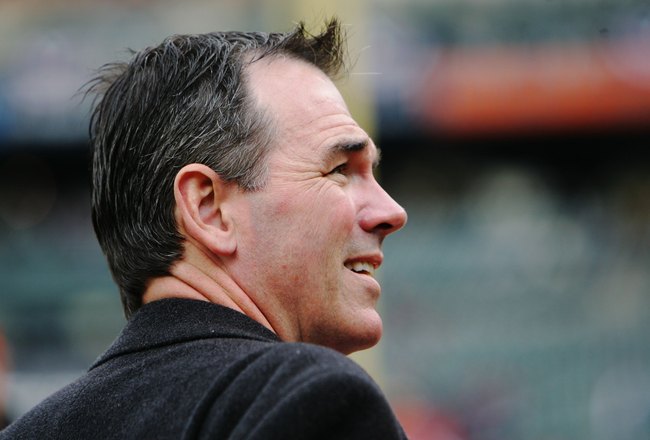 Jed Jacobsohn/Getty Images
As the days pass, it seems more and more likely that Theo Epstein will not return as the Boston Red Sox general manager.
It has been reported that the Chicago Cubs have asked permission to speak with Epstein, but the Red Sox have yet to respond to that request.
Friday on WEEI in Boston, Red Sox ownership talked about how Epstein will not be the GM forever and how there's "a certain shelf life in these jobs."
Not exactly a ringing endorsement that they will tell the Cubs no and bring Epstein back for the 2012 season as their GM.
If Epstein goes, the Red Sox will ultimately have to find a new GM, which could come from in-house or somewhere else. There are plenty of qualified candidates out there.
Honorable Mention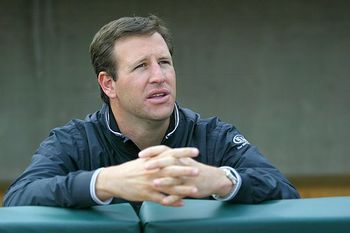 David Forst: Assistant GM for the Oakland Athletics
Ton LaCava: VP of Baseball Operations and Assistant GM for the Toronto Blue Jays
Al Avila: VP and Assistant GM of the Detroit Tigers
Kim Ng: Senior VP of Baseball Operations for Major League Baseball
Billy Beane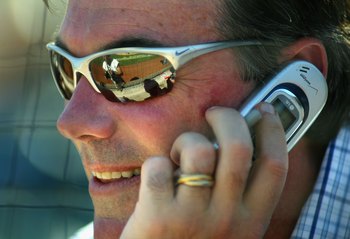 Christian Petersen/Getty Images
Before the Boston Red Sox hired Theo Epstein, they had a deal in place to bring Billy Beane to Boston in exchange for Kevin Youkilis.
Ultimately, Beane changed his mind and stayed in Oakland.
But if Epstein chooses to jump ship and head to the Chicago Cubs, Red Sox ownership should once again consider trying to pry Beane away from the A's.
Beane is one of the smartest minds in baseball and would fit right into the Red Sox front office that makes decisions with sabermetrics in mind.
J.P. Ricciardi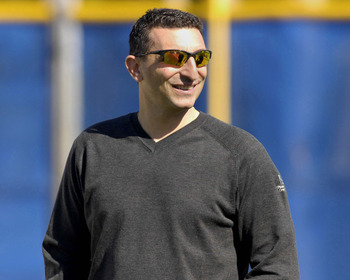 A. Messerschmidt/Getty Images
J.P. Ricciardi served as general manager of the Toronto Blue Jays for eight years before being fired in October 2009.
He now serves as a special assistant to Sandy Alderson, the GM of the New York Mets.
Ricciardi is an obvious choice for a possible Epstein replacement, as he has ties to Massachusetts, being born in Worcester.
He knows the American League East as well as anyone out there from his time in Toronto and would be a fine option to be the next GM of the Boston Red Sox.
Ben Cherington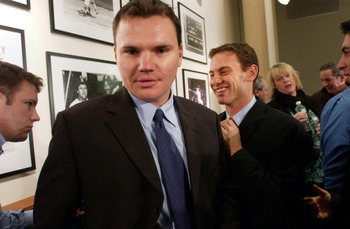 Darren McCollester/Getty Images
One half of the co-general manager team that took over when Theo Epstein left the Red Sox for a brief period in the 2005 offseason, Ben Cherington should be on the Red Sox short list of possible Epstein replacements.
Currently the vice president of Player Personnel for the Sox, there may not be a single person other than Epstein that better knows the ins and outs of the Boston Red Sox.
Cherington will sure be a hot commodity for GM openings. Like Theo, he has already been tied to the Cubs job, so it would be wise for the Red Sox to give him a shot at the GM job should Epstein leave.
Jed Hoyer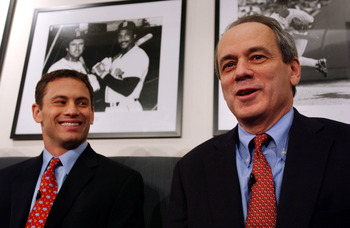 Darren McCollester/Getty Images
Jed Hoyer, the second half of the co-GM tandem, is currently the GM of the San Diego Padres but could possibly be lured back to Boston if offered the job.
Hoyer may be the only candidate other than Cherington who knows the Boston Red Sox organization as well as Epstein.
Although he may not want to leave San Diego, the Red Sox should at least extend an olive branch to Hoyer to see if their would be any interest, should Epstein leave.
Jim Bowden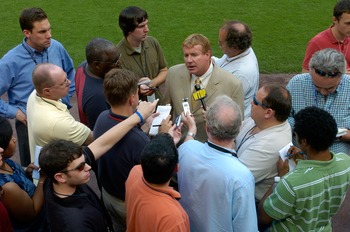 Greg Fiume/Getty Images
Born and raised in Massachusetts, Jim Bowden currently serves as an analyst for ESPN but has previously held general manager jobs for both the Cincinnati Reds and Washington Nationals.
Bowden has been out of baseball since a story broke that he was shaving the signing bonuses of Latin American players as GM of Nationals, but he would not be a bad option for the Red Sox.
During his tenure as Nationals GM, he acquired some great players, including Ryan Zimmerman, Tyler Clippard and Danny Espinosa.
He certainly wouldn't be at the top of the list, but if all other options fail, Bowden could certainly be considered for the GM job in Boston.
Keep Reading

Boston Red Sox: Like this team?