The 100 Greatest Wrestlers of All Time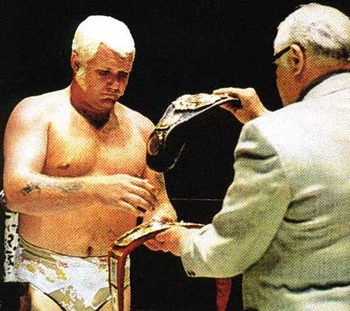 OK, I am taking another stand.
I will stick to my guns on this one. This is the piece I have wanted to do for some time, so here it is.
Remember, I am schooled in the traditions of wrestling, the likes of Jack Brisco and Harley Race. The figure four leg lock and the Russian Leg Sweep. I believe in the carnage of blood and gore from a bull rope match and I love seeing barbed wire draped across the ring.
I remember when Dusty Rhodes was young, Terry Funk could wrestle and Barry Windham was a wet-behind-the-ears kid trying to make a name for himself in Florida.
Yes, to me that is professional wrestling.
And while I watch it today with all its glamour and style, I think at times how in the world someone could make the transition from toe holds and arm bars to a Five-Star Frog Splash or a Huracanrana off the top ring rope.
Truly a change in style and in pace as far as I am concerned.
Understand too this is my list. I think the past should be honored for its diligence in the business. I feel there are wrestlers who are Top-10 caliber that will surprise you and others whom are a little lower on this list that will disappoint you.
But all that does it bring about a great debate!
Let's get started, shall we?
100. Eddie Gilbert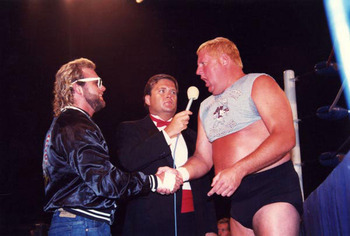 I have said this before, Eddie Gilbert set the tone for the smaller wrestlers of today.
He may not have been as creative as a Rey Mysterio or a Chris Benoit, but he was crafty enough to carve out a great career before his death.
And of course, Missy Hyatt wasn't a bad distraction to have, either.
99. Rick Steiner
While Scott Steiner was winning singles titles and being the bad man he grew into, Rick carved himself out a pretty good career as a singles and tag team wrestler.
He was part of Eddie Gilbert's stable in the UWF and later moved over to the Varsity Club with Kevin Sullivan.
His character was always one who could not make decisions for himself, which played well into the hands of creative teams that tried to make him look dysfunctional.
98. Gino Hernandez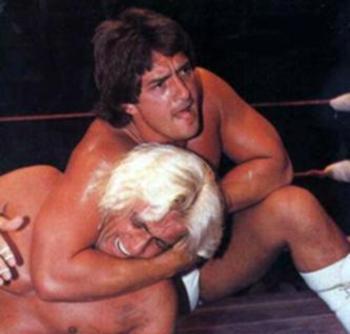 A very popular wrestler in Texas, who garnered many regional titles in WCCW and the San Antonio promotions.
Hernandez loved the night life and the wrestling lifestyle.
He and Chris Adams were a good young tag team that feuded with the Von Erichs in the early 1980s.
97. Ricky Morton
I personally believe he could have been world champion.
A great personality as a member of the Rock & Roll Express.
Morton was the lead in this tag team with Robert Gibson. He feuded for a bit with Ric Flair and proved to be equally adept at singles matches.
He stuck with the tag team scene and won the NWA World Tag Team Titles four times.
96. Lex Luger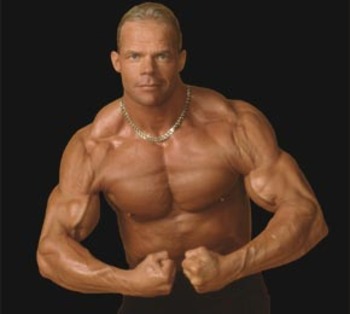 A big, muscle-bound freak who was a good wrestler and a member of the Horsemen, but he could not draw as a champion.
Spent time in the NWA, WCW, and the WWF. Luger was a body with power and not much else.
He beat Hulk Hogan for the WCW Title, but the reign was short-lived.
95. Abdullah the Butcher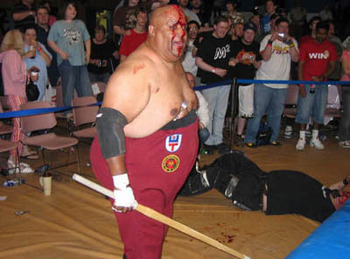 Blood and gore were his specialty.
Abby was one of the most feared men in the business and one of the all time heels.
He was an international star who man his money beating people cut and more importantly, cutting them up.
The ring was his playground, but honestly, the outside of the ring was his backyard.
94. Owen Hart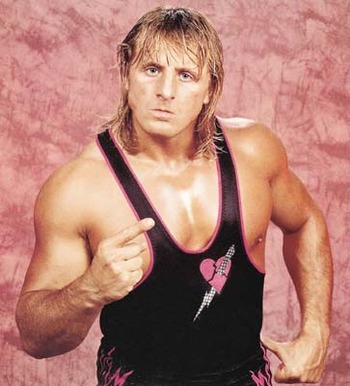 I did not want to leave him off this list.
Owen Hart could have been a world champion in any wrestling promotion. He also would have been better than brother Bret if he had been able to live up to his full potential.
Hart had a great style, great skills and was getting better on the mic year after year.
He could have been one of the greatest of all time.
93. Magnum TA
He was scary good and it would have only been a matter of time before he was the NWA World Champion.
He started out in the Florida territory and then moved to the Louisiana promotion under Cowboy Bill Watts before finding a home in Jim Crockett Promotions.
Terry Allen was a great mat wrestler who could also brawl if need be. He feuded with the likes of Wahoo McDaniel, Nikita Koloff and Tully Blanchard in epic feuds that helped define the course of the NWA in the early 1980s.
92. Ken Patera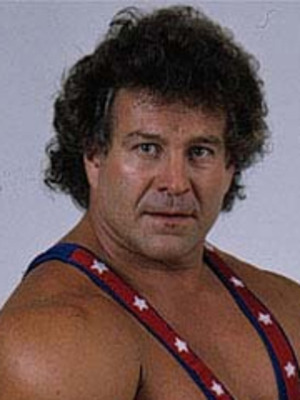 Former Intercontinental Champion in the WWF. He started working in the AWA and made his way east to compete in the Vince McMahon Sr. run promotion.
He was a heel who encouraged youngsters to cheat to get their way in life.
This from a former Olympian.
91. Kevin Von Erich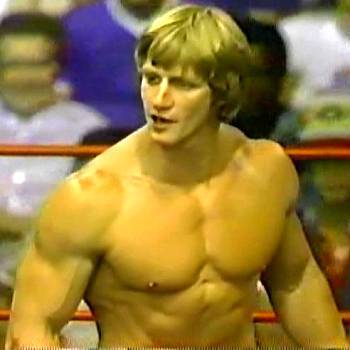 David Von Erich was supposed to win the NWA World Title, but passed away.
Kerry Von Erich won the NWA World Title, but it was not his time.
Kevin Von Erich was the oldest and maybe the most skilled of all of them.
The barefoot boy from Denton, Texas won the American Heavyweight Title and feuded with the likes of the Freebirds, Jimmy Garvin and Gino Hernandez.
He is the only surviving member of the Von Erich family.
90. Dean Malenko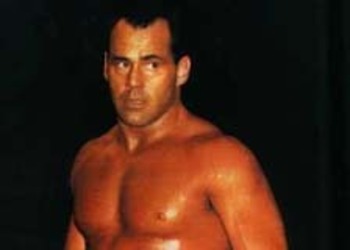 The son of the famed Boris Malenko, Dean Malenko was one of the greatest mat wrestlers to put on a pair of tights.
Malenko could beat you many ways and all of them meant you were "handled" by a pure wrestling professional.
Toward the end of his career, he joined the famed "Four Horsemen" and will always be known for being a cruiserweight great in WCW.
89. Jimmy Snuka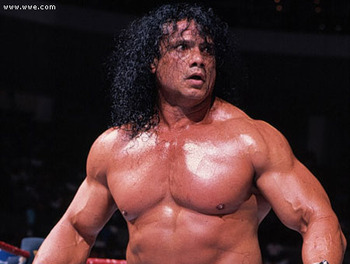 He was one of the first real wrestlers to take to the air.
He was a mainstay in the "Rock and Wrestling" Era of the WWF and feuded with the likes of Roddy Piper.
The rumor was that if Vince McMahon did not get Hulk Hogan to be his main star at the time, McMahon was leaning toward Snuka to carry the torch for the promotion.
88. Ole Anderson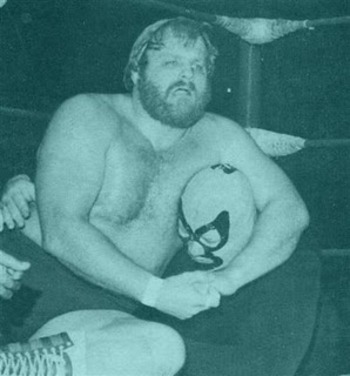 He was a rugged brawler in the NWA who gave the fans a chance to see what pushing wrestling was really all about.
The wisened veteran of the Four Horsemen and a good tag team wreslter.
Anderson feuded with Dusty Rhodes and other faces during the height of WCW.
87. Ray "The Crippler" Stevens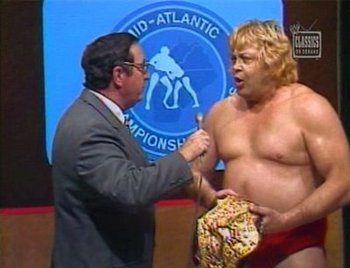 He was a partner and adversary of Nick Bockwinkle in the AWA and was a tag team partner of Pat Patterson in the WWWF.
A punishing wrestler who spent time in the Mid-Atlantic region as well feuding with the greats in the early 1980s.
86. Batista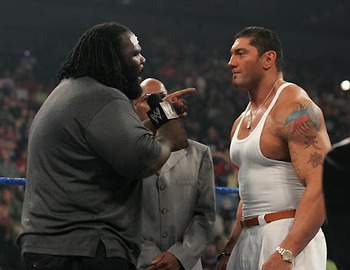 I have him here for several reasons.
He was a good performer, but he was stiff.
He was a "Goldberg" clone.
He was not great on the mic.
But, he was a powerful wrestler and his feud with Triple H and the Undertaker were dynamite.
85. Scott Steiner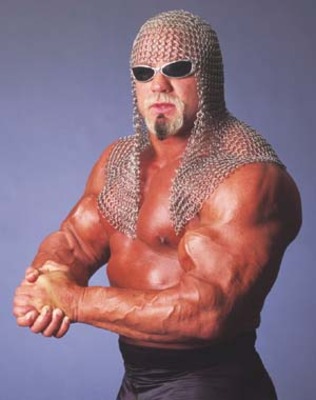 He is now a pile of muscles and little else.
When Scott Steiner was in his prime, he was an amazing tag team wrestler and a great burst of power and speed.
He became too big, too stiff and too juiced.
He cannot speak on the mic and he is very limited now.
84. Playboy Buddy Rose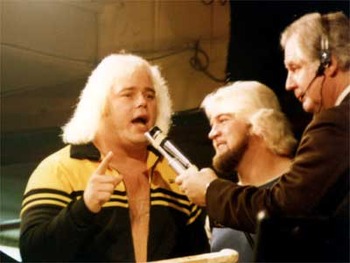 He was an eight-time champion in the Portland area under Don Owen's promotion.
He feuded with Roddy Piper and Jay Youngblood. He was also a former AWA tag team champion with Doug Somers.
83. Ox Baker
Baker was one of the meanest men in wrestling.
His heart punch appeared to be lethal and was said to be responsible (confirmed or not) of possibly leading to two deaths in wrestling.
Just his look alone was enough to scare anyone.
82. Mike Rotundo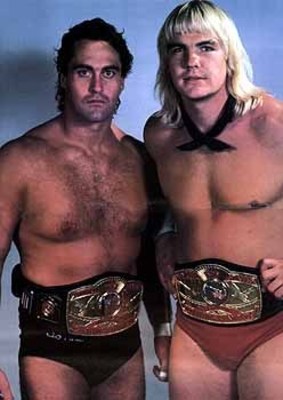 He was a great singles competitor out of Syracuse who made a name for himself in the NWA before going to the WWF and assumed the name IRS.
He was also great tag team wrestler with Barry Windham.
He joined the Varsity Club and Kevin Sullivan's brood in WCW.
81. Michael Hayes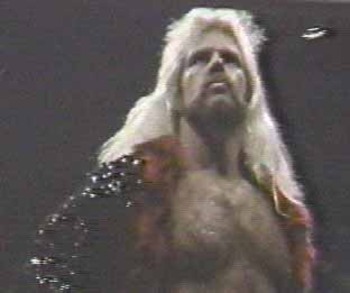 Great performer and loved to talk.
Hayes always looked like he was 8 hours short of sleep and a step slow in the morning, but when he got in the ring and on the screen, he was magic.
Teamed with Buddy Roberts and Terry Gordy to form the ultra-successful Freebirds.
He now works in the WWE.
80. Goldberg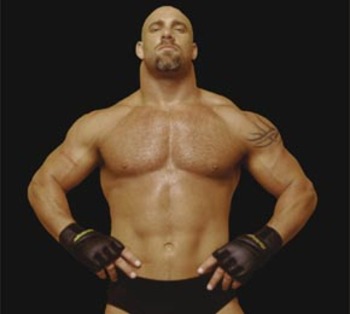 Ah, this will piss people off.
Yes the streak was impressive and he was a powerful guy who ran through opponents.
But he was stiff. ornery and hard to work with.
And after his 15 minutes of fame, he left the business. There is talk of an eventual return.
79. Pat Patterson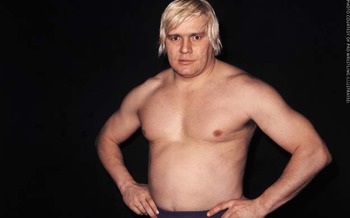 He was the WWWF first ever Intercontinental Champion.
A great singles competitor who was also a good tag team specialist with Ray Stevens
He is now a talent scout for the WWE.
78. Shane Douglas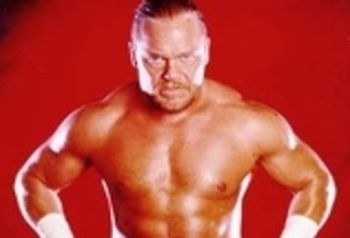 He was a great competitor in the NWA and ECW.
His biggest claim to fame is being a life-long friend of Mick Foley and upon winning the NWA Title, he declared he did not want to be a champion in that organization and helped to catapult ECW into mainstream wrestling.
77. AJ Styles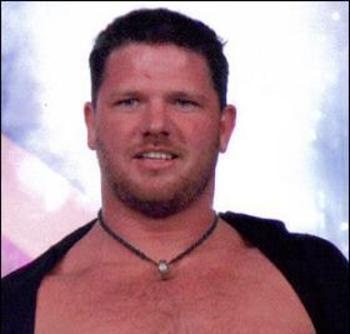 He is a TNA original.
First man to hold all three major titles in the company.
He has been a heel and face and the true face of the company Jeff Jarrett started nine years ago.
He is still a main attraction and could get another shot at the TNA World Title.
76. The Honky Tonk Man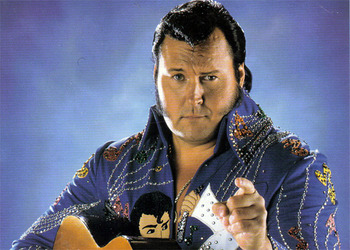 Wayne Ferris' gimmick was good, so good it took him to the circus in the WWF.
He held the Intercontinental Title but never got a shot at the world title.
He was known for using his guitar as a weapon in most of his matches.
75. Jimmy Garvin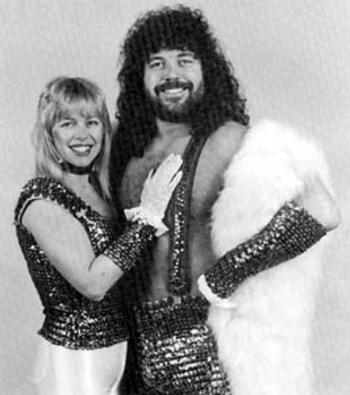 He had successful stints in Florida and Texas as a singles competitor, but really caught on with the Freebirds.
Garvin had a gift for gab and was a better in ring performer than people might think.
He was great in front of the camera.
74. Big John Studd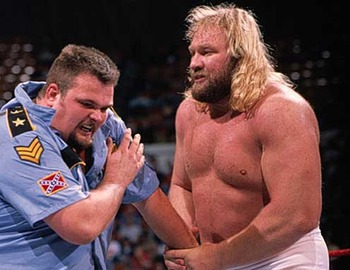 He feuded with Andre the Giant before the Hulk Hogan Era.
He was also a tag team wrestler in the 1970s in the WWF.
John Studd was everything a heel should be; big, strong, powerful and vicious.
73. Jeff Jarrett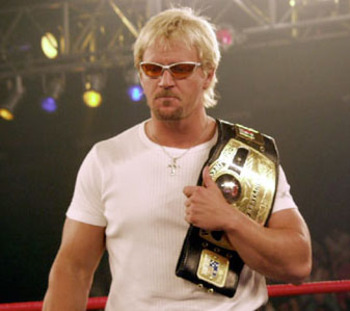 A second generation wrestler out of the Mid-South region. Won NWA gold and was a title holder in both WWE and WCW.
Jarrett is now in TNA, the brand he helped to create. He is currently the AAA Mexican Heavyweight Title holder.
His career is odd in that he is on television without a true purpose. I am hoping he leaves the screen soon and helps to build the brand he worked hard to establish.
72. The Great Muta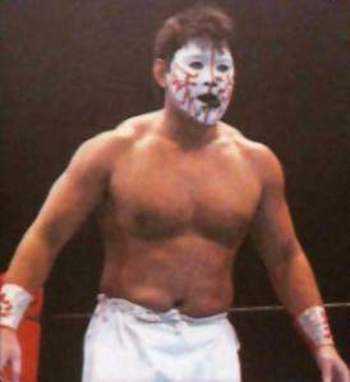 Possibly the greatest Asian superstar to ever come to the states.
Muta was quick, lighting fast and could wrestle anyone any size.
He held the NWA World Title before dropping the strap to Barry Windham.
71. Ron Simmons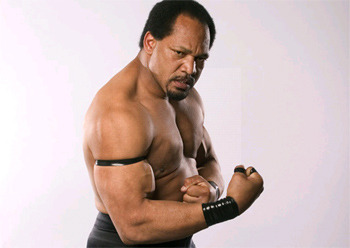 He was the first ever African-American WCW World Heavyweight Title Holder.
He was also a mean SOB. Strong and powerful. He was a member of Doom with Butch Reed and later a member of the APA with Bradshaw.
You did not want to cross him.
70. Christian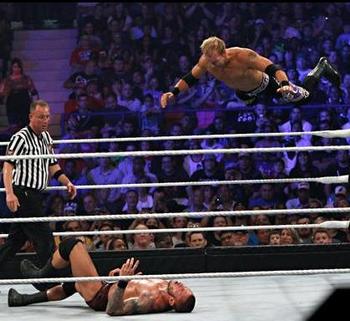 I know many of you might think this is a little low.
In TNA he proved to be a great singles wrestler.
In WWE, he needed Edge to be great.
He won the World Title twice in the last three months on Smackdown, but this may be the last time we see Christian with a title around his waist.
69. Booker T
He was an amazing tag team wrestler as a member of Harlem Heat with his brother, Stevie Ray.
As a singles competitor, he won the WCW World Title on several occasions.
Booker T was pretty good on the mic and his wrestling was above par.
68. Adrian Adonis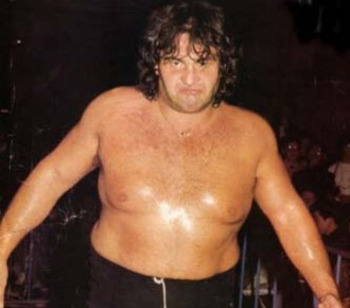 A heel in the AWA and WWF.
He had success as a singles wrestler but was best known for his tag team work in the AWA with Jesse Ventura in the "East/West" Connection.
He was a WWF World Tag Team champion with Dick Murdoch in the WWF.
He was as flamboyant as any wrestler ever, but don't let that fool you. He was also one tough SOB.
67. Sgt. Slaughter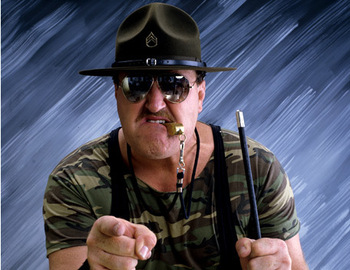 He was a heel in the NWA in Jim Crockett's outfit.
One tough guy who held the Mid Atlantic Heavyweight Title.
Known for his "Cobra Clutch" hold and his patriotism, he took his act to the WWF and became an instant success.
Now works for the WWE behind the scenes.
66. Big Show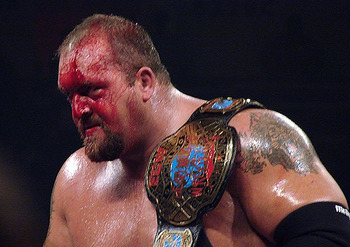 Paul Wight was a former basketball star in college who loved pro wrestling.
He was billed as the son of Andre the Giant because of his massive size and look.
Won the WCW World Title and joined the NWO before moving over the the WWE where he has won singles and tag team gold.
Still a menace in the ring for someone his size.
65. Jesse Ventura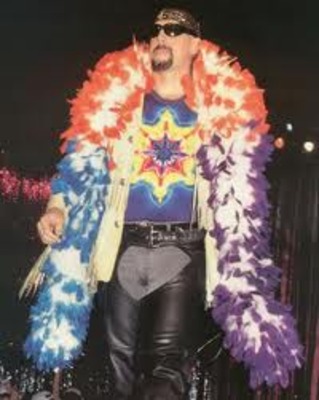 Jesse was as known for his mouth as he was his ability.
Actually, he may have been a better talker.
He was limited in some areas, but he had a great look. His tag team partner, Adrian Adonis, was talented and could bring it at any moment.
He is a legend for his mouth, his feud with Hulk Hogan and the fact he was the Governor of Minnesota.
64. Ivan Koloff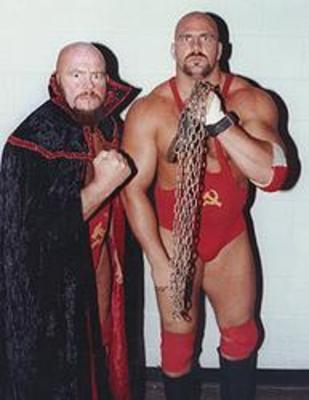 The Canadian-born wrestler was a bear of a man, undersized and as tough as anyone.
The former WWWF World Champion took his act to the NWA and became a tag team success.
He teamed with his "nephew" Nikita to become a tremendous tag team specialist.
His interviews were good, although sometimes you could not understand him.
63. Bruiser Brody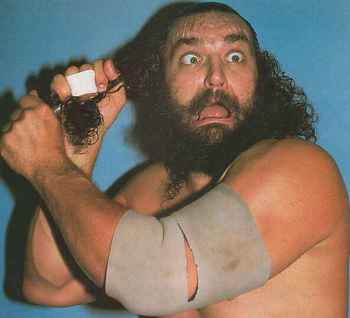 A man whose legacy has gotten greater well after his death.
Brody was one of the meanest SOBs in the business and an independent wrestler if there ever was one.
He traveled to Texas and Florida and other promotions and worked internationally.
He was a wild card who would work only if he liked the promotion and the outcome or if it was profitable.
62. Kevin Sullivan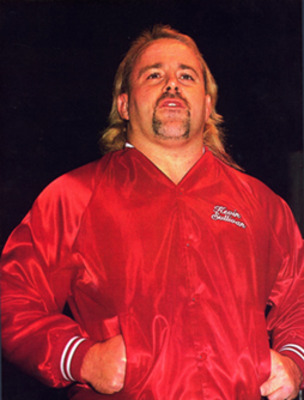 The Taskmaster was one of the best at playing mind games with his opponents before matches.
I always said Satan wore purple tights in the ring and Sullivan best exemplified that.
His dark satanic following also led to numerous feuds with Dusty Rhodes and Barry Windham in Florida as well as a feud with Mike Graham.
He also managed the likes of Mike Rotundo, Rick Steiner, Steve Williams, Jake Roberts and Purple Haze.
61. Carlos Colon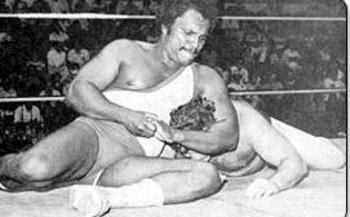 Another international star who helped promote wrestling in Puerto Rico.
Colon helped build the World Wrestling Council and was champion in his homeland.
He wrestled Ric Flair on several occasions, even beating the former NWA champion, but the title never changed hands and the victory for Colon was never recognized by the NWA.
60. Giant Baba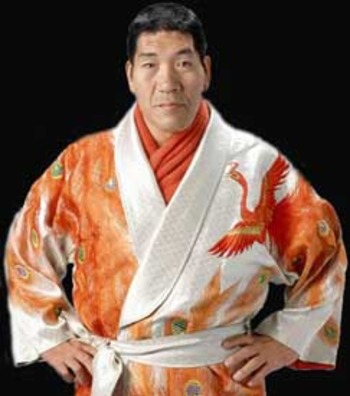 Shohei Baba helped to build the legacy of Japanese wrestling.
As a three-time NWA Champion, he was also one of the most feared big men in wrestling.
Baba, at 6-foot-10, had a drop kick that was lethal and he was a barefoot wonder who moved with great speed for his size.
59. Kevin Nash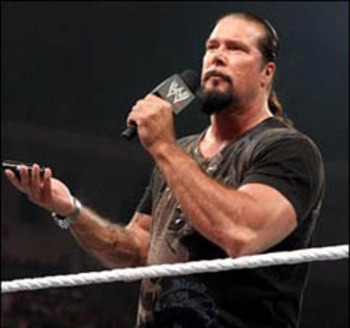 The other half of The Outsiders.
Nash was tall, powerful and when he talked, he bellowed.
As a WWF wrestler "Diesel" he won WWE gold and then when he moved over to WCW, he won tag team gold with Scott Hall and the WCW Title as well as part of the nWo.
Also known as a booker and part of the WCW creative team.
58. Dr. Death Steve Williams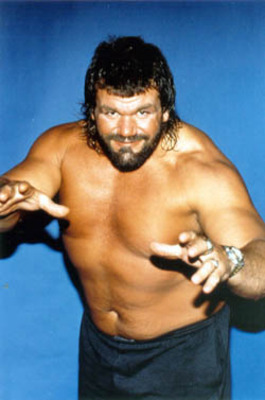 A great amateur wrestler who was also a brawler.
He could mix it up with everyone.
Spent time in Bill Watts' territory and thrived, then moved the WCW where he joined The Varsity Club with Kevin Sullivan.
He never backed down from a challenge.
57. Tully Blanchard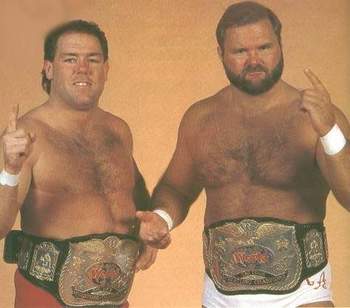 The fourth member of the original Four Horsemen.
Blanchard was cool, cocky and sure of himself.
He was great either as a singles competitor or as a tag team partner of Arn Anderson.
His feud with Dusty Rhodes was one of the best ever.
56. Vader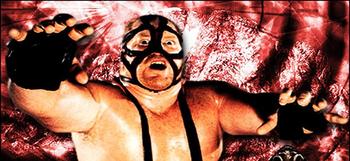 He was as tough as they come.
Leon White became a menace in WCW and in wrestling in general.
A WCW World Champion and a known brawler in the business, he carved out a decent career after his days were over in the NFL.
55. Wahoo McDaniel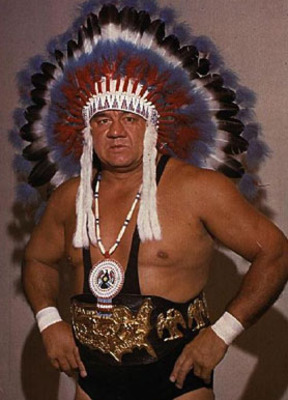 He had the hardest chops in the business.
McDaniel was a hard-nosed old school wrestler who helped make Ric Flair a champion and a legend.
McDaniel was known as a no-nonsense wrestler who won many regional titles in the Carolinas in his prime.
54. Rey Mysterio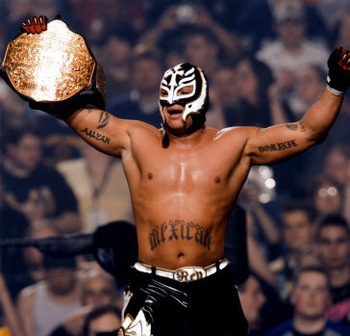 The smallest giant in all of wrestling.
Mysterio was a proven commodity when he came to WCW and was a cruiserweight champion in that promotion.
He won the hearts of fans worldwide when he won the World Title in the WWE and continues to be a main attraction everywhere he goes.
53. Greg Valentine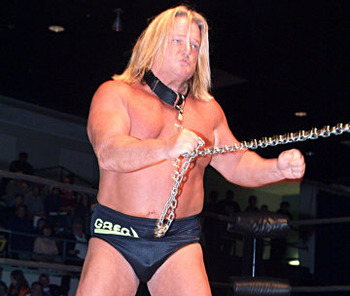 A man who was a hard worker in the mold the his father, Johnny Valentine.
Valentine was a great NWA wrestler, feuding with Roddy Piper amongst others.
He was an Intercontinental Champion in the WWF as well.
52. Kerry Von Erich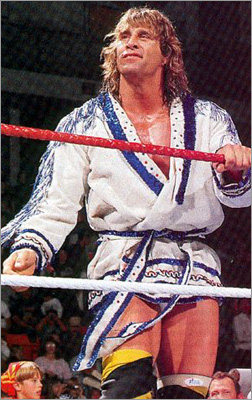 He had the wrestling world at his feet.
Von Erich won the NWA World Title out of respect for his late brother, David.
He was a world class athlete and a champion in World Class Championship Wrestling and an Intercontinental Champion in the WWF.
His drug use and poor decisions led to his suicide.
Oh, what could have been.
51. JBL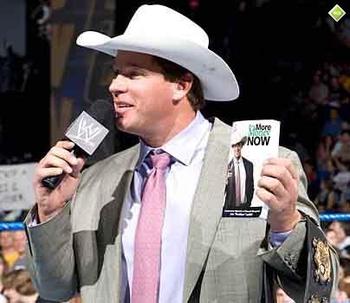 John Bradshaw Layfield was one bad man. First as a member of the APA, he was a brutal tag team combination with Ron Simmons.
As a singles wrestler, he was brutal as a heel who won the World Heavyweight Title and e proved that he was one of the most hated men in all of wrestling.
50. Iron Sheik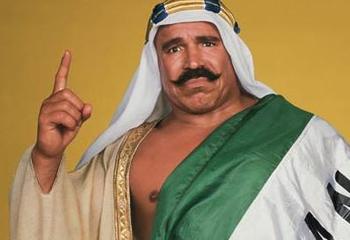 He had just as much to do with ushering in Hulkamania as anyone.
He was defeated by Hulk Hogan after the Iranian champion beat Bob Backlund.
Big, strong and lot more powerful than people think, the barrel-chested wrestlers was great at selling for his opponents throughout the years.
49. Stan Hansen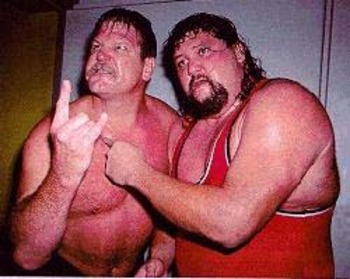 The "Lariat" was one of the toughest men to get into a ring.
A popular wrestler in the Orient and a former AWA World Champion.
His running lariat was one of the hardest finishing moves in wrestling.
48. Chris Benoit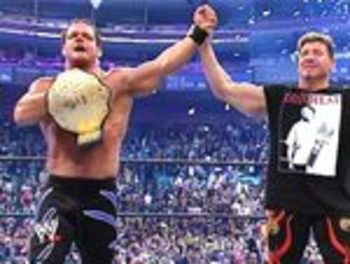 A great cruiserweight who won gold on both WCW and the WWE.
Benoit was known for his quick moves and powerful take downs.
He battled bigger men and beat them with strength and determination.
He died too soon to know his true greatness in the ring.
47. Pedro Morales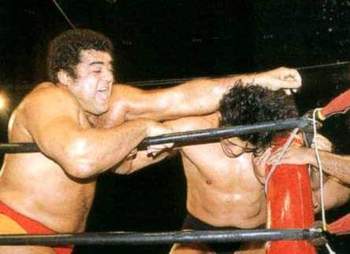 He was one of the best in the WWF.
A former triple crown winner and tag team specialists, he also captured the WWF World Title.
He was a crowd favorite in an era when he and Bruno Sammartino reigned supreme in the promotion.
46. Randy Orton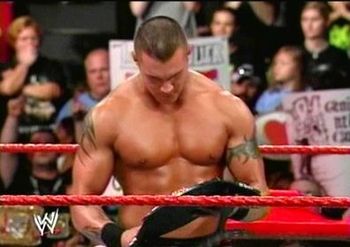 The third generation star is getting better.
He is learning to sell for his opponents.
He is learning to be better on the mic.
And he will be a World Champion again.
45. Kane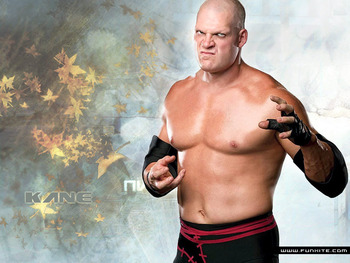 The other man from the underworld.
He is such a great performer.
Glen Jacobs has become this character.
He man who can stand on the top rope at his size with his speed and agility.
And even into his 40s he is still a title contender.
44. Mick Foley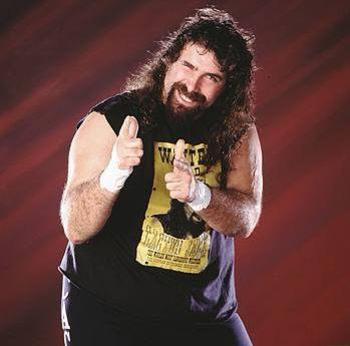 Hey parlayed different characters into world title holders.
I am not a real fan because I think he is a cartoon character who transformed himself into a wrestler, but his love for hardcore wrestling and his fan appeal made him great.
As did his ability to talk on the mic.
43. Eddie Guerrero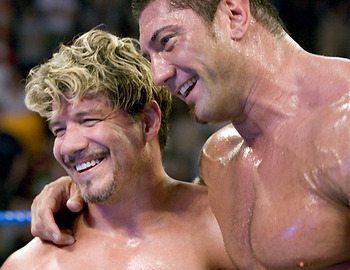 Lie. Cheat. Steal.
That was Latino Heat.
Eddie was fantastic in the ring. He and Rey Mysterio brought back the a love for the Luchador wrestling to the mainstream of the WWE.
He was a world champion and was gone from the ring way too soon.
42. Edge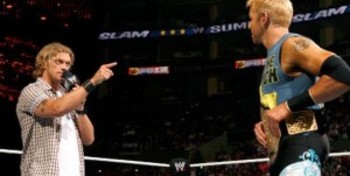 He could do it all.
A great tag team wrestler with Christian and a multiple title winner on his own.
Known as a good mic man and a terror in the ring with his "Spear".
He retired due to injuries way too soon.
41. Scott Hall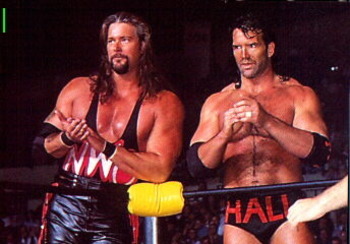 An enigma in the wrestling circles.
He was a singles wrestler in the AWA and Florida. He was also a world tag team champion in the AWA with Curt Hennig.
A big, strong and good looking guy who traveled to the WWF, became Razor Ramon and feuded with Shawn Michaels.
Left the WWF and traveled to WCW and became part of the greatest invasion story in wrestling history in the nWo.
Hall's demons have been the only thing that have held him back in wrestling.
40. Tito Santana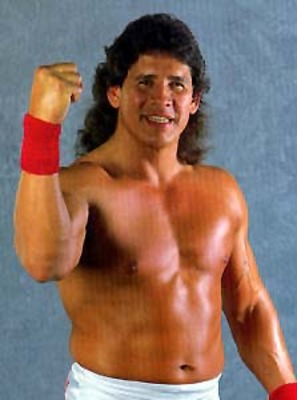 Merced Solis never had a bad match.
He was a great tag team specialist and an Intercontinental Title holder.
Never made it to the top in the WWF, but he was a crowd favorite for years.
39. Chris Jericho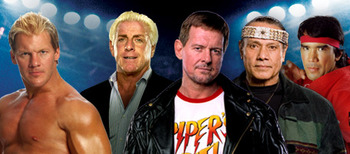 He is one of those guys that just needed the right push to get started.
As a champion in the WWE, he is more than anything a great mic man and a Roddy Piper-like performer.
He can do so many things off the ropes and on the mat.
He is hopefully going to make a return soon.
38. Bob Backlund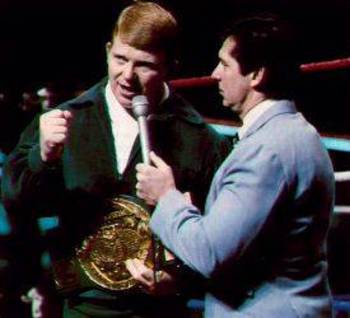 The last real hero before the Hulk Hogan Era in the WWF.
Backlund did not want to let go of the strap he earned. A great wrestler who was an accomplished amateur.
He was also one of the last great technical wrestlers in the WWF.
37. Rick Martel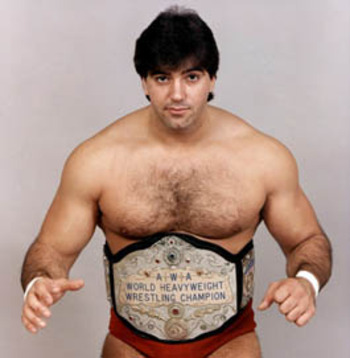 Wrestled in the AWA, WWF and WCW.
A former AWA World Champion.
He was good looked, skilled and could wrestle anyone.
He was that good.
36. Rick Rude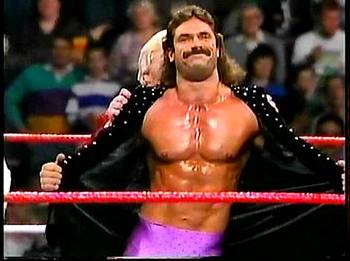 He may have been the most underrated wrestler of all time.
Rude was size, strength, great ethic and the best body in the business.
Men hated him, women wanted to be with him.
He was Curt Hennig-lite.
35. Paul Orndorff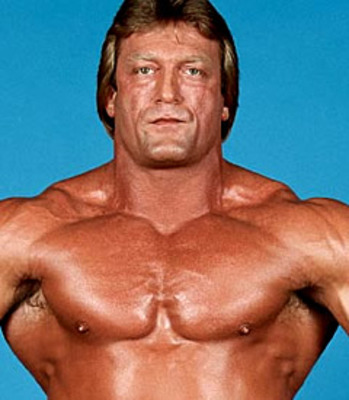 He is another one of those wrestlers who went to the WWF and was held back by the Hulk Hogan Era.
He was a tremendous wrestler in the NWA and then in the WWF and was a classic heel who fought with Hogan and teamed with Roddy Piper in the first Wrestlemania.
I think he could have been a WWF champion who could have carried the company.
34. Superstar Billy Graham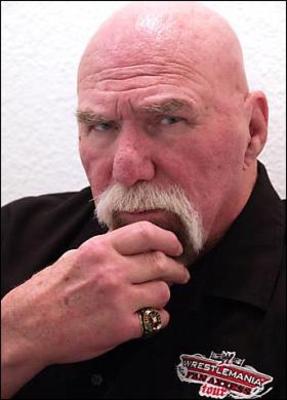 The pythons, the attitude and the all out power.
That is what Billy Graham was known for.
A habitual steroid user, he was plagued after his ring days and spoke openly about how the drugs affected his body.
33. Jerry Lawler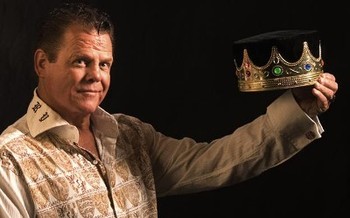 He could do just about anything, and usually he did.
No one on Memphis was as popular as Lawler except for maybe Elvis.
A champion in the AWA and a regional title holder, Lawler helped create CWF and the southwest territory with Tojo Yamamoto and Jerry Jarrett.
He still wrestles from time to time on the indy circuit.
32. Bruno Sammartino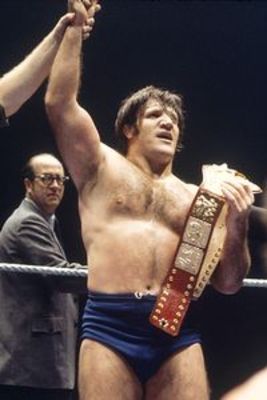 He was the WWWF/WWF during his eight year reign as champion.
The northern crowds identified with the working class persona of Sammartino, who won over fans and feuded with the likes of Billy Graham, Ivan Koloff and Big John Studd'
31. Larry Zbyszko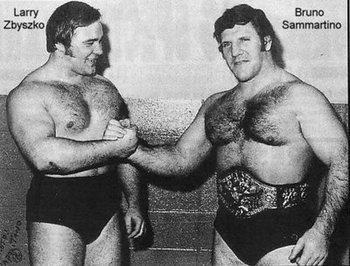 Rough and rugged and always with a scowl on his face.
That is how you remember Larry Zbyszko.
He was a great protege of Bruno Sammartino who eventually turned on his mentor.
He was also a great performer in the AWA and spent time in WCW as a wrestler and commentator.
30. Ted DiBiase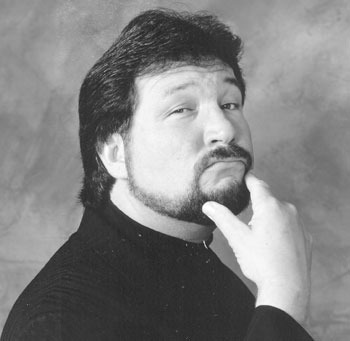 He was a great regional performer in the NWA in the Louisiana territory.
He was an amazing performer in the WWF as the Million Dollar Man.
His legacy as a heel or face was cemented by this character in the WWF and his feud with Dusty Rhodes.
When he came to WCW as the manager of the NWO, he became popular again.
29. Triple H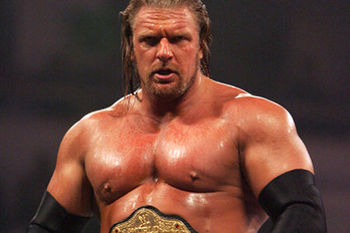 He rose to fame in the WWE after being let go by WCW.
He is known for his intimidation and his power.
As a member of DX or in Evolution, he was the leader, the standard, and one of the reasons the "Attitude Era" worked so well in the WWE.
28. Barry Windham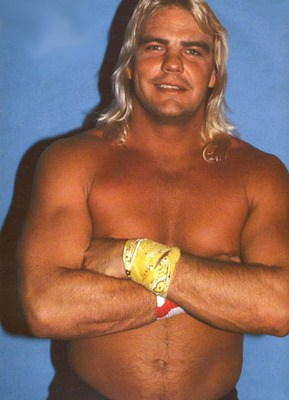 I think if the circumstances where different, Barry Windham would have been the best world champion ever in the NWA.
There, I said it.
Tall, lanky and ultra talented. The son of Blackjack Mulligan, he rose to fame in the Horsemen and evern held the NWA World Title.
He could have been better.
27. Fabulous Moolah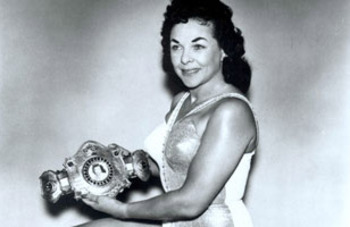 If you hold a title for over 30 years, then you get a spot on this list.
Moolah was the standard for female wrestling, period.
She beat opponent after opponent and when she lost to Wendi Richter at Wrestlemania, an era ended in women's wrestling that can never be captured again.
26. Jake Roberts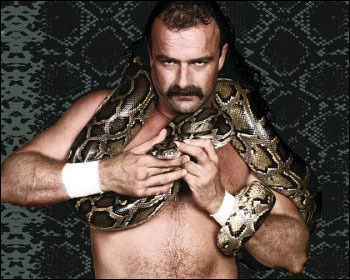 If Jake Roberts had been "sane" the entire time he was wrestling, think of what could have been.
A good in ring performer in the NWA as a tag team partner of Barry Windham. A trip to Florida that led him to an alliance with Kevin Sullivan and then a trip to the WWF where he wielded a snake and made millions.
Roberts let the demons get to him and they in turn took away most of his fortune, his soul and his ability.
He could have been better than he was.
25. John Cena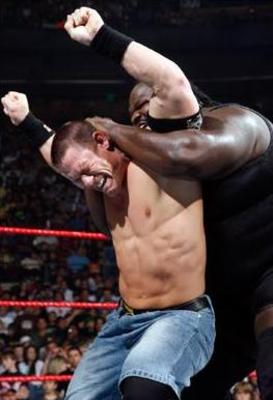 I don't like the vanilla of his character or the fact that he continually gets the WWE Title, but with 10 titles, you cannot deny what he has done for the business and the WWE brand.
I am hoping the WWE creative team will work on giving his character an edge and maybe a heel turn.
If he was the leader of this "conspiracy", that would so rock!
24. Ricky Steamboat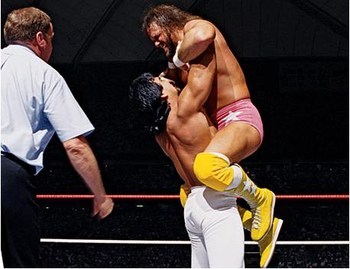 He was a WCW World Champion.
Steamboat was a great showman and consummate wrestler in the 1980s and 1990s.
As he pursued the Intercontinental Champion, his feud with Randy Savage was one of the best ever.
And his feud over the years with Ric Flair is one of the 10 best ever.
23. Bret Hart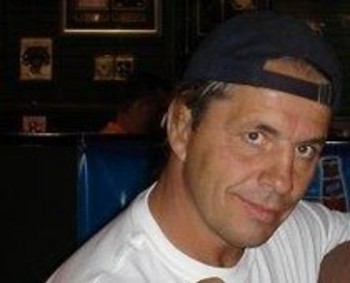 The best there is.
The best there was.
The best there ever will be.
Hart was a great tactician. He was a triple crown winner in the WWF and one of the most favorite wrestlers of all time.
22. Steve Austin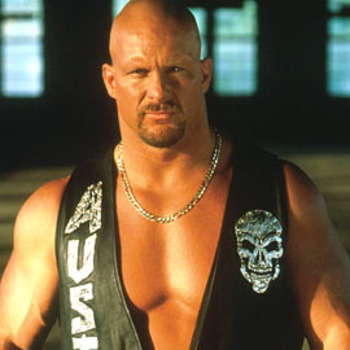 The Breaking of the glass is all you needed to hear.
Brash and bold, he came to the ring with a purpose.
He beat the hell out of his boss and made the fans follow him as an anti-hero.
Some have tried to replace him, but no one ever will.
21. Terry Funk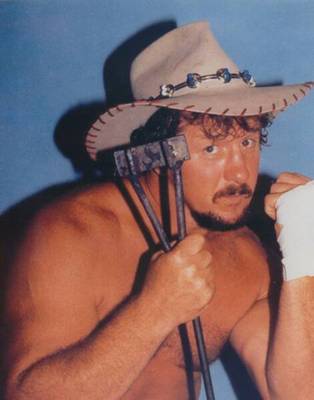 He was a successful NWA champion, a heel and a loved man in the Orient.
He feuded with Ric Flair, Giant Baba, Dusty Rhodes and Jack Brisco.
And when that was not enough, Funk strengthened his legend as a hardcore wrestler.
And he still wrestles from time to time.
20. Nick Bockwinkle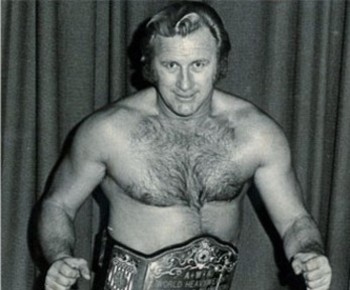 Great wrestler who was a nemesis of Vern Gagne.
He was also successful in the WWF and was a world champion in Verne Gagne's promotion.
Bockwinkle once said he raises his arm everything he hears someone count to three.
19. Roddy Piper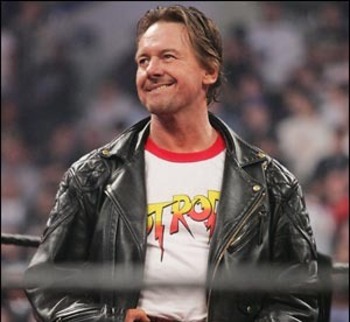 "Hot Rod" was a favorite as a heel or face in both the NWA and WCW.
Roddy Piper had huge feuds with Hulk Hogan, Ric Flair, Ricky Steamboat and Jack Brisco over the years.
The best thing about Piper was his ability to talk and make sense of everything he said, regardless if it did not make sense at all.
18. Andre the Giant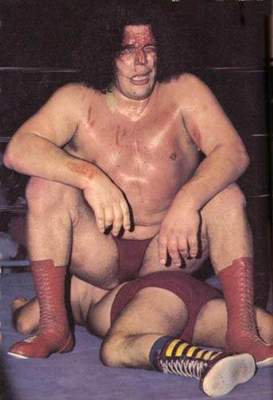 Maybe the most popular wrestler ever in the business.
Who could not love Andre?
He was the biggest, strongest man ever to be in the ring and when he wrestled the greats f all time, it only made his legend that much bigger.
Nobody will ever be as great and larger than life as Andre.
17. Sting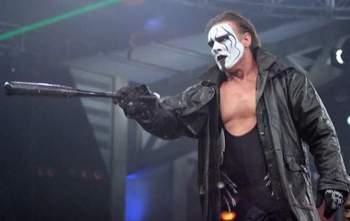 The Icon is still in great shape.
A world champion in WCW and TNA, Sting has relied on many personas over the years to reinvent himself and keep him fresh in the minds of the fans.
Sting is better as a face but has played the heel role on different occasions in WCW and then in TNA.
He is moving toward the end of this career but still looks like he could teach the younger generation a thing of two.
16. Arn Anderson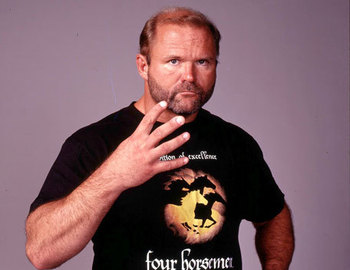 Not many can say they were better than Ric Flair, this may have been the case with Anderson.
As a running mate in the Horsemen, Anderson held more than his own in the ring as a singles and tag team champion.
He gave a better interview and he was just as talented and could have carried the NWA if he was given the opportunity.
15. Curt Hennig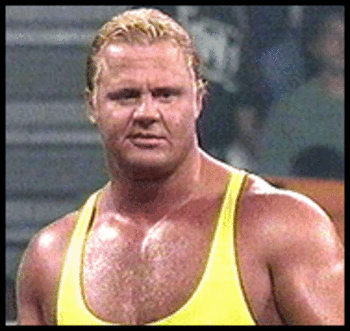 The son of Larry "The Ax" Hennig and father of Mike McGillicutty, Hennig was in a class all to himself.
He was a former AWA World Champion and a former World Tag Team Champion with Scott Hall.
Hennig was "perfect" in his style both as a face and a heel.
He is missed as a superstar in this business.
14. Undertaker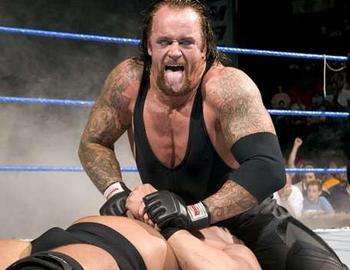 He never gets old in the minds of wrestling fans.
Undertaking has been dealing with health issues and it is not known when his return will happen, but we all hope it will be at Wrestlemania.
The Undertaker's ability to take the unknown and make it as real as possible as well as his "dark" side, make him appealing to fans of all ages.
His character will never be duplicated.
13. Dusty Rhodes
He is just as known for his ring performance as he is known for his mind and some of the great things he created in the NWA.
Dusty Rhodes was the white man everyone could identify with, the son of a plumber and the man who fought the villain and won on many occasions.
Ric Flair said he always thought of Dusty as the ultimate face and he was the ultimate heel in the business.
12. Verne Gagne
He started his own wrestling promotion mainly because he did not like the politics of the business,
And a star was born.
Gagne is a king around Minnesota and the Great Lakes area.
He brought The Road Warriors, Ric Flair and Hulk Hogan.
And he trained some of the greatest wrestlers in the business.
11. The Rock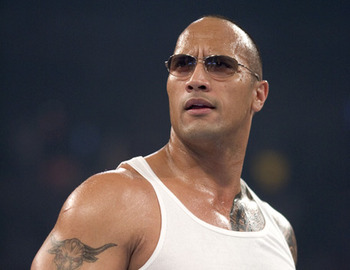 The most electrifying wrestler in the world.
Yes, that is The Rock.
And although he has been away from the business for a number of years, he still is one of the most popular wrestlers to ever grace a ring.
The son of Rocky Johnson was born into this business.
And when he returns to the ring, he will electrify again.
10. Kurt Angle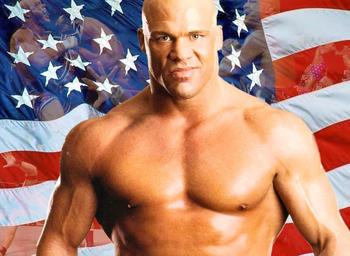 Debate if you will, but Angle IS the best pure wrestler ever to be in the business.
As a face or a heel, he has won multiple titles in WWE and then in TNA.
His current quest for Olympic gold at 43 years old proves he can still get it done at the top level.
9. Randy Savage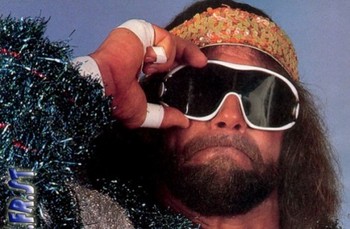 The Macho Man was as good on the mic as he was in the ring.
The NWA star moved over the WWF and was instantly a success.
His character, whether face or heel, was loved by fans of all ages and his love for Miss Elizabeth and subsequent marriage made everyone shed a tear.
8. Buddy Rogers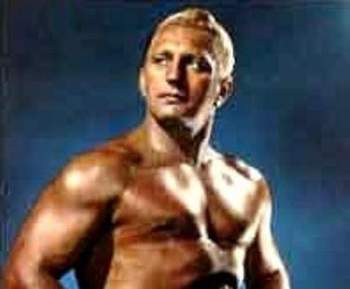 He was the original "Nature Boy".
Rogers was flamboyant in the fact he played the role to perfection, even challenging the current "Nature Boy" Ric Flair over the title of the real "Nature Boy".
Rogers sold for Flair, cementing him as the greatest ever.
7. Shawn Michaels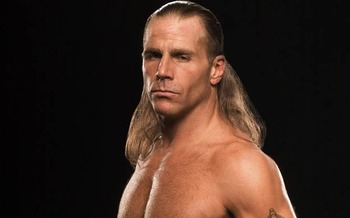 Maybe this is where more debate happens.
Michaels could have a great match with just about anyone or anything.
He was great as a flamboyant wrestler who won the WWF Triple Crown.
He is also the man to make Ric Flair "retire".
6. Lou Thesz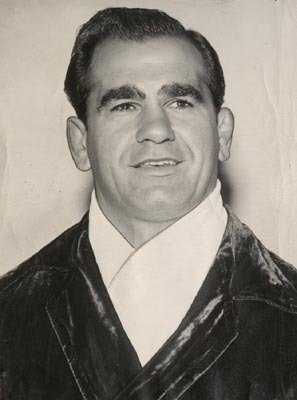 The man that set the tone for the NWA and its success.
Not many people can say they are better than Thesz.
His "Thesz" press is duplicated over and over again by wrestlers, most notably, Steve Austin.
Quite an honor for the all-time great.
5. Dory Funk Jr.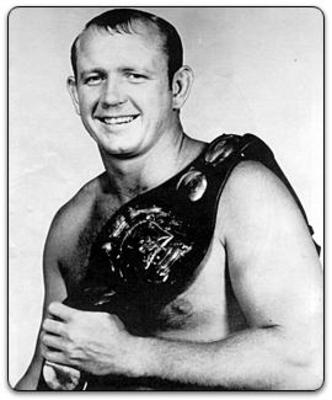 He is one of the first true "mat men" I ever saw in person.
Funk was a great tactician. He held the NWA Title and was a fan favorite in Japan with his brother, Terry.
The great thing about Funk was that he continued to go about his business, whether face or heel.
4. Jack Brisco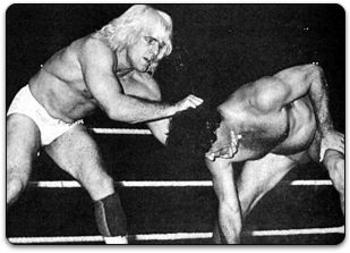 He was a gentleman outside the ring and was well represented as a true champion of the NWA.
There weren't many wrestlers with Brisco's amateur credentials. He feuded with the likes of Ric Flair, The Funks, Harley Race and Roddy Piper in the 1970s and 1980s.
3. Harley Race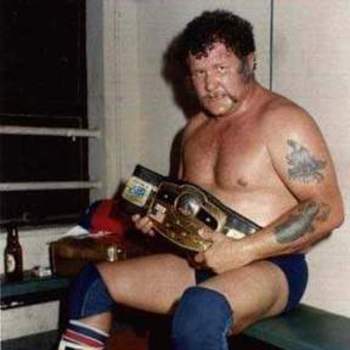 There weren't many men tougher than Harley Race.
A seven time world champion and the heart and soul of the Missouri territory.
Race was what wrestling was meant to be, about beefy guys who were tough and beat the daylights out of each other night after night.
Ric Flair said Harley Race was the toughest wrestler ever to be in the business.
Pretty high praise.
2. Hulk Hogan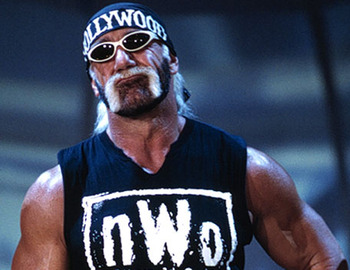 He is the greatest performer the wrestling business has known.
He is a champion and a true legend.
He took wrestling and made it the entertainment deal that it is today.
And Vince McMahon owes much of his success to the success of the Immortal one.
1. Ric Flair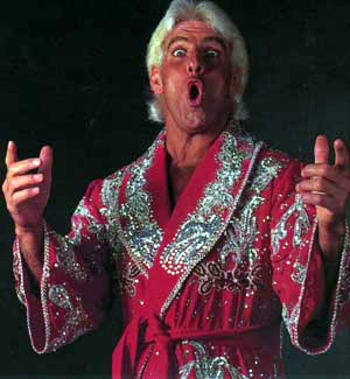 Could there be anyone else at the top of this list.
A 16-time world heavyweight champion.
Member of the Four Horsemen
Member of Evolution
And the dirtiest player in the game.
While Hulk Hogan made himself bigger than the business, Ric Flair was the business.
End of discussion.
Keep Reading