25 MMA Fighters Who Need To Call It Quits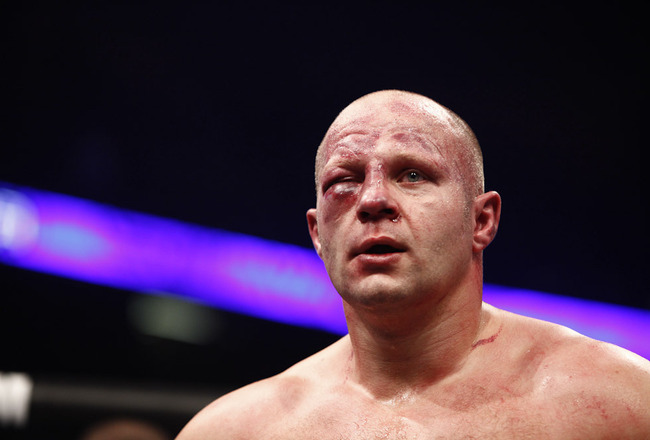 The world of mixed martial arts was built on the principles of tough and gritty athletes testing their mettle inside a cage or a ring in front of thousands of people in attendance, who come just to watch two men fight for their entertainment.
It's the ultimate high for competitors who train year round over the course of many years and put their bodies through rigorous diet and exercise regimens, all in an effort to improve their chances of success.
The lifestyle is addicting and even in the decline of their careers, fighters continue to put their bodies on the line, even if it is at the expense of their legacy or, more importantly, their health.
So who are some fighters who continue to compete today but need to hang up the gloves once and for all?
25. Shannon Ritch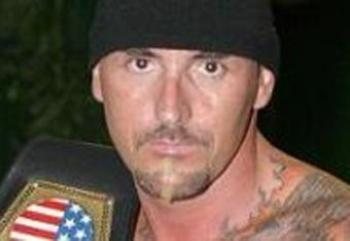 One of the most well-known journeymen in our sport today, Ritch has never been able to record a single notable win in his career.
He is a feeder for up-and-coming fighters and currently sports a snazzy record of 47-74-4, despite competing professionally since 1998. There's just no excuse for him to have improved his skills since then, though "The Cannon" holds black belts in both Brazilian jiu-jitsu and karate.
Why compete if you have no intention of becoming the best?
24. Eric Esch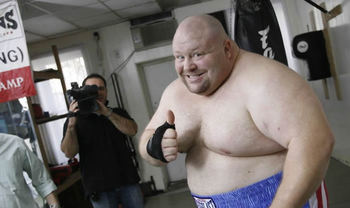 The novelty of the "fat guy who hits hard" was cool for a while, but got old very quickly.
Former professional boxer Eric Esch, better known as simply "Butterbean," turned to the mixed martial arts world in 2003, debuting against former lightweight fighter Genki Sudo.
The Japanese fighter submitted the 420-pound Esch in 41 seconds of the second round.
Esch does hold notable victories over the likes of UFC vet Wesley "Cabbage" Correira and PRIDE vet James Thompson, though his novelty has stopped short of scoring a win over top-tier competition.
Genki Sudo knew when to hang it up; so should the 45-year-old Esch.
23. Sean Salmon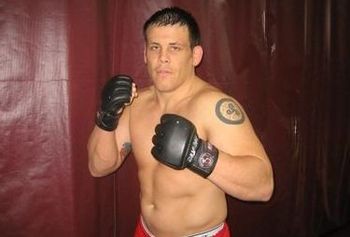 Salmon entered mixed martial arts prominence in January of 2007, when he took on The Ultimate Fighter season 2 winner Rashad Evans.
The two light heavyweights took main-event honors at UFC Fight Night 8, where in the early goings, Salmon got the better of Evans, taking down the future champion several times.
However, the bout swayed in Evans' favor when the TUF vet staggered Salmon with a right hand and eventually put him the Milwaukee native with a highlight-reel head kick 66 seconds into the second round.
His career has never been the same. At the time, Salmon was 9-1 heading into his bout with Evans; he now sports an 18-16 record as a pro and has lost seven consecutive bouts, all with decisive finishes.
Hang 'em up, kiddo.
22. Shonie Carter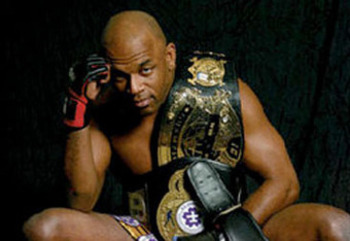 The well-traveled "Mr. International" is one of the ultimate entertainers of this sport.
Carter was prominently featured on season four of The Ultimate Fighter as a welterweight hopeful for the "Comeback" series.
His biggest claim to fame is a spinning backfist knockout of former champion Matt Serra at UFC 31 in May of 2001.
He sports an overall record of 49-27-7 and is currently riding a six-fight losing streak. Carter announced his retirement initially after a loss to Jeremy Knafo under the Israel FC banner in November of last year, though he later returned in a bout against Rumen Dimitrov this past March.
Let's hope that Carter remains sidelined, continuing to pass his knowledge on to the younger generation.
21. Don Frye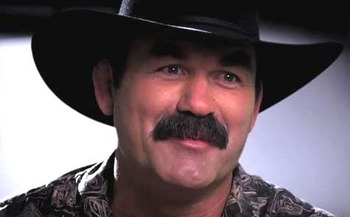 Mixed martial arts pioneer Don Frye is a solidified legend in the sport.
A UFC and PRIDE veteran, Frye is perhaps most well known for his his two tournament championships under the Zuffa banner and his barnburner with Yoshihiro Takayama in June of 2002.
The bout is lauded as one of the most exciting in the history of the sport.
At 45 years old, though, Frye is no longer the explosive, dominating athlete he was in his earlier days.
He has split wins and losses in his last six bouts since October of 2006, with his last bout ending in a first-round drubbing. UFC heavyweight Dave Herman handed Frye a one-sided beating in September of last year, resulting in a 60-second TKO loss.
Afterward, Frye announced his retirement, though he later retracted the statement in an interview with MMAFighting.com's Ariel Helwani in April of last year and is currently seeking a fight.
Don't do it!
20. Travis Fulton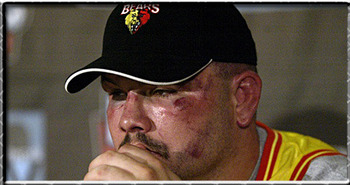 At 34 years old, Fulton has exiled himself from any big league MMA promotion.
The well-traveled heavyweight fighter currently sports a 247-48-10 record as a professional mixed martial artist, by those standards making him a fairly successful fighter, though also making him a joke for having had so many bouts without any notable victories as of late.
In fact, his most notable victory as of late comes against UFC vet Brad Kohler, a 47-year-old, 5'9" heavyweight fighter who sports a pedestrian 11-13 record.
Fulton is currently scheduled to face Andrei Arlovski under the Pro Elite banner come this November.
Should he win, Fulton will likely extend his career, which has been hanging on by a thread, living from fight to fight over the course of the last 15 years.
19. Murilo Bustamante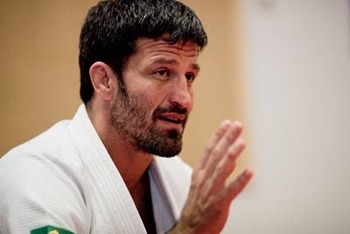 Former UFC middleweight champion Murilo Bustamante will continue on.
After leaving the UFC in May of 2002, Bustamante's career has never been the same.
The Brazilian left the Las Vegas promotion in favor of the budding PRIDE organization. In his first three bouts in the Japanese promotion, Bustamante went winless, losing bouts against notables Quinton "Rampage" Jackson, Dan Henderson and Kazuhiro Nakamura, respectively.
Bustamante eventually made his way back to the top, reaching the finals of PRIDE's inaugural Welterweight Grand Prix, though dropped a close split decision to Henderson, who became the organization's first and last 183-pound champion.
As of late, Bustamante has gone on a two-fight losing streak, losing to mid-tier competition in Makoto Takimoto and TUF vet in Jesse Taylor—normally men whose skills would not prove formidable to a prime Bustamante.
18. Rumina Sato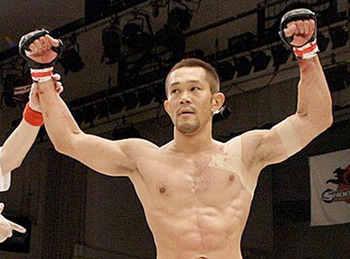 One of the legends of Japanese mixed martial arts, Rumina Sato is nearing the end.
Sato was originally thought to be "the man" who would dethrone then UFC champion Jens Pulver.
During 2001-2002, Pulver reigned supreme above the lightweight division while Sato continued to plug away on the Japanese MMA scene, creating his legend through impressive finishes.
Sato was originally rumored to be brought over to the UFC in 2001, though he would go on to suffer a 0-3-1 stretch in a four-fight period, albeit those losses came against notables Takanori Gomi, Javier Vazquez and Joachim Hansen, respectively.
In his last 10 bouts, Sato is a disappointing 3-7 overall, a far cry from the earlier days of his career.
17. Keith Jardine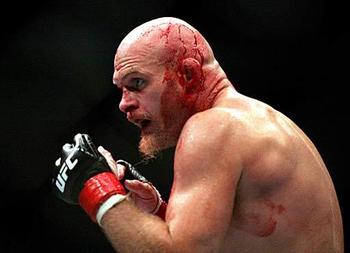 Former UFC fighter Keith Jardine has been on the fringes of his career for a while now.
Once regarded as one of the best fighters in the 205-pound division, Jardine's career went for a tailspin beginning in May of 2009 when he suffered a decision loss to Quinton "Rampage" Jackson, though it was a spirited loss which garnered both men "Fight of the Night" honors.
However, afterward, Jardine compiled an 0-4 record in the organization before receiving the boot in June of last year, after serving a 13-fight stint with the promotion.
Though he has since compiled a 2-0-1 since then, victories over the likes of Francisco France and Aron Lofton hardly spell "world beater."
Jardine is looking to reinvent his career now by moving to the middleweight class.
Of "The Dean of Mean's" seven losses inside the Octagon, four have come by form of knockout, and brutal ones at that, labeling Jardine a "chinny" fighter.
16. Phil Baroni
"The New York Bad Ass" Phil Baroni is one of the more charismatic figures in the MMA world.
In his heyday, Baroni was poised to challenge for the UFC title on several occasions. His speed and brutal power has offered the fighter many memorable victories, including a first-round drubbing of former champion Dave Menne, which took all of 18 seconds to score the KO.
However, Baroni has long had issues with both his grappling and conditioning and is regarded as one of the biggest one-trick ponies in the sport.
He currently sports a subpar 14-14 record overall and most recently lost a lackluster decision to fellow UFC vet Yoshiyuki Yoshida this past September.
At 35 years old, now would be a good time for Baroni to make an exit from a sport that has left him a long, long time ago.
15. Dan Severn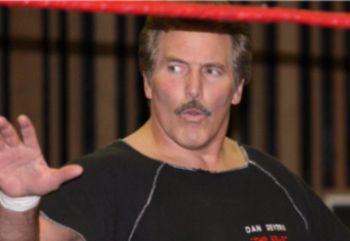 This is pretty simple.
Dan Severn, you're a legend of the sport. You hold 100 career wins against only 18 defeats.
You're a three-time UFC tournament champion and a UFC Hall of Famer.
You're also 53 years old, which to put in perspective, is how old Alec Baldwin is.
Granted, both you and Baldwin are awesome, it still doesn't change the fact that you've suffered consecutive knockout losses in your last two outings.
Stay classy, and get out while you can, Severn.
14. Hayato Sakurai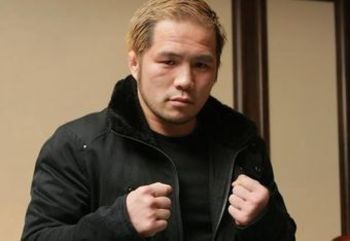 Former world-ranked fighter Hayato Sakurai has reached the crossroads of his career.
The Japanese fighter, though regarded as one of the best fighters to ever have come out of Japan, has reached a sever decline as of late.
"Mach" is currently riding a four-fight losing streak, albeit against notables Marius Zaromskis, Akihiro Gono, Nick Diaz and Jason High, respectively.
His legacy as one of Japan's biggest threats has since been tarnished and at 36 years old, Sakurai has lost the sort of explosiveness that defined his career in his early days.
13. Frank Trigg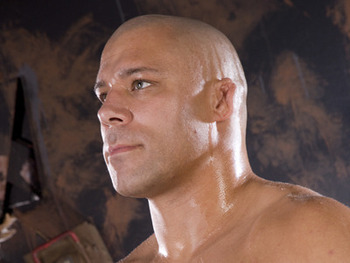 Former two-time UFC title challenger Frank Trigg is at the end of his rope.
Trigg compiled a four-fight win streak from December 2007 to February of 2009, all in an effort to make it back to the UFC. His tenure back with the promotion was short-lived, as Trigg was deftly knocked out against perennial contender Josh Koscheck and then finally former champion Matt Serra.
Trigg announced his retirement shortly thereafter, though he put a halt to his plans not too long after. "Twinkle Toes" put together a two-fight win streak before suffering a decision loss to Jim Wallhead this past September.
At 39 years old, Trigg can exit now before suffering another knockout loss. The Xtreme Couture product was originally pitted against BAMMA middleweight champion Tom Watson, one of the most devastating strikers in the middleweight division.
12. Matt Lindland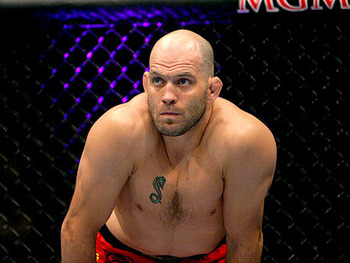 (mmaweekly.com)
Former UFC title challenger Matt Lindland, for a long time, was regarded as a top-five middleweight.
The Olympic silver medalist, Lindland has gone from world-ranked opposition to name feeder for upcoming talent.
The Team Quest product is currently 2-5 in his last seven bouts and is currently riding a two-fight losing streak at the hands of Robbie Lawler and Mamed Khalidov, who combined finished Lindland off in two minutes and 25 seconds.
"The Law" has since suffered several notable knockout losses in his career as well, with Lawler and Vitor Belfort notably rendering the Olympian unconscious in mere seconds of the opening round.
Lindland has since semi-retired from the sport, though at 41 years old, a full and formal retirement would be more suitable.
11. Takanori Gomi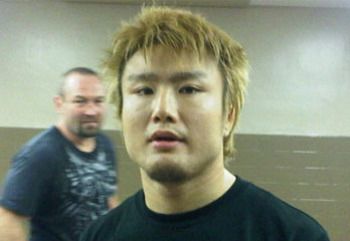 Only 33 years old, Takanori Gomi has since gone from lightweight kingpin to bottom-of-the-barrel UFC fighter.
The Japanese legend, who once reigned as the PRIDE 155-pound champion, has taken a serious decline in his career as of late.
Recently, "The Fireball Kid" was riding on a two-fight win streak before transitioning into the UFC fold in March of last year, when he took on perennial contender Kenny Florian.
A third-round submission loss set him back considerably, though he stormed back with an impressive 64-second knockout victory over notable Tyson Griffin.
However, Gomi is now on a two-fight skid in the promotion, suffering submission losses against the likes of Clay Guida and most recently Nate Diaz, who dropped the Japanese heavy hitter several times before settling for the armbar finish at UFC 135 just a few weekends ago.
Gomi is currently 3-5 in his last eight bouts.
10. Kimbo Slice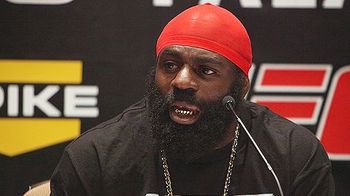 Kevin Ferguson, better known as "Kimbo Slice," wandered into the MMA scene in June of 2007, when he took on former boxing world champion Ray Mercer, submitting the heavy hitter with a guillotine choke in 72 seconds in their exhibition bout.
He eventually made his way into the UFC, on the heels of the 10th season of The Ultimate Fighter, where Slice lost a quarterfinal match against eventual show-winner Roy Nelson.
He defeated Houston Alexander in his organizational debut, though was subsequently released following a loss to heavy-hitter Matt Mitrione, a fellow cast mate on the show.
Currently, Slice sports a 4-2 record as a pro.
At 37 years old, it will be difficult to get Slice to the level of competition that his name garners—Slice remains a YouTube sensation, courtesy of many backyard brawls, which usually ended in devastating knockout fashion, with all but one ending in his favor.
Slice turned his attention to boxing recently, though he is now scheduled to return to MMA against fellow backyard brawler "DADA 5000." The two will meet in the beginning of the new year for a heavyweight title.
Why?
9. Tank Abbott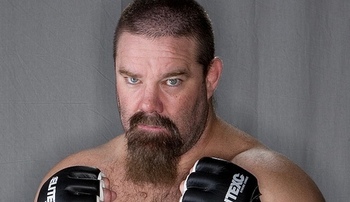 The original "Huntington Beach Bad Boy," Tank Abbott has had a long and storied career.
For many years, the heavy hitter was a fixture in the UFC, twice coming up short in the two of the original tournaments held inside the promotion.
He was eventually booted from the promotion after compiling a dismal record of 8-10. Since his exit, Tank has gone 2-4 in his last six bouts, though he secured a victory against Mike Bourke in his last bout in February of 2009, needing just 29 seconds to secure the KO.
Abbott has since been in talks to take on fellow UFC vet Ken Shamrock, though at 46 years old, Abbott will have to ask himself "How much more can I take?"
8. Tim Sylvia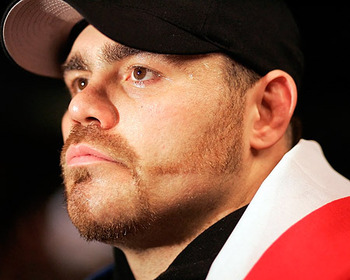 Former two-time world champion Tim Sylvia may be winning, but it's not at the elite level he once stood just a few years ago.
After reclaiming the heavyweight title in April of 2006, Sylvia went on to defend his belt twice before Randy Couture snatched the title upon his return to the sport in March of 2007.
Post-Couture, Sylvia picked up a win over Brandon Vera before losing via submission against PRIDE veteran Antonio Rodrigo Nogueira in a battle for the interim title in his final bout with the UFC.
Sylvia left the organization in favor of budding promotion Affliction. There, the heavy hitter suffered a 36-second rear-naked choke loss to former kingpin Fedor Emelianenko.
A subsequent knockout loss to the debuting Ray Mercer dropped Sylvia out of the heavyweight rankings altogether. Since the three-fight skid, Sylvia has gone 5-1 since the loss, though his victories have come against low-tier competition.
He has shown a lack of dedication to his skills, often favoring to compete as a super heavyweight, weighing as much as 320 pounds in some of his recent performances, a far cry from the usual 265-pound limit as a heavyweight.
Syvlia next meets Brazilian slugger Pedro Rizzo under the Pro Elite banner this November in a last-ditch effort to get his career back on track. At 35 years old, his chances seem slim to none.
7. Tito Ortiz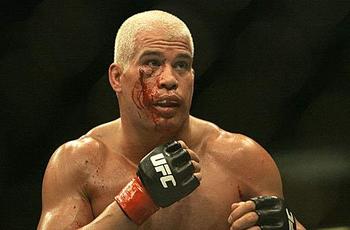 Former champion Tito Ortiz has not been dominant in many, many years.
The light heavyweight notable is 1-5-1 in his last seven bouts in the UFC, though for all his losses, Ortiz has an excuse for each blemish.
Chuck Liddell: "Well, he didn't REALLY knock me out."
Rashad Evans: "Big John robbed me by taking a point away from the match."
Lyoto Machida, Forrest Griffin: "They are both former world champions!"
Matt Hamill: "I was injured, I've been injured for the last five to six years."
Ryan Bader (win): "I'M BACK BABY!"
Rashad Evans II: "I stepped up to the plate, I'll be back."
There should come a point where you get tired of your own excuses, but Ortiz is a long ways away from wanting to hang it up. At 36 years old, Ortiz is no longer a factor in a division dominated by younger, more talented athletes.
His biggest weapon, his wrestling, will always be neutralized at the top level, considering most fighters at the upper echelon of the class come from a touted wrestling pedigree.
Get out while you can, Ortiz.
6. Jens Pulver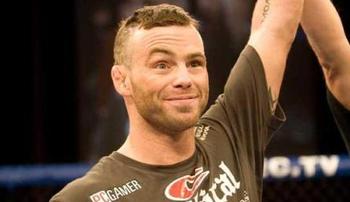 The worst thing that could have happened to Jens Pulver at this point of his career is the fact that he manages to win a few bouts here and there.
After transitioning his career to the featherweight division in December of 2007, "Lil' Evil" has gone 4-7 in his last 11 outings.
A career-worst six-fight losing streak was snapped in January of this year when Pulver defeated WEC vet Mike Lindquist. A subsequent match against Wade Choate added to the thought that Pulver may be back in the swing of things, though Pulver was brought back to reality with a first-round submission loss against the unheralded Brian Davidson.
All the while, Pulver has constantly contemplated retirement, though he revitalized the vigor to compete when he recently TKO'd Coty Wheeler this past August under the MMA Fight Pit banner, live on pay-per-view.
Though he's faring better in some recent outings, a man of his stature, a former world champion and pioneer of this sport, is being relegated as a "sideshow" in most of his recent outings, which tarnishes his legacy every time he steps back in the cage.
5. Andrei Arlovski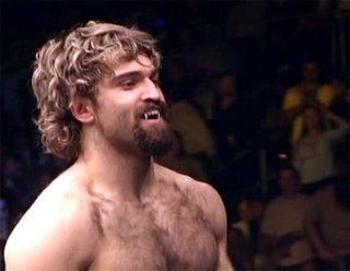 The former UFC world champion, Andrei Arlovski is still a very talented fighter.
His speed, technique and precision as a striker is something that is rarely seen or duplicated in the heavyweight class.
Arlovski's lone flaw as of late remains his inability to take a shot anymore. "The Pitbull" was recently riding on the heels of a career-worst four-fight losing streak, suffering three brutal knockout losses during that stretch.
Greg Jackson has given the Belorussian the motivation in order to continue competing, but what's the use in defeating mid-tier competitors? His name will always lend respect to the fighters he meets, but someone like Tony Lopez, who Arlovski recently defeated last August, will only give him false confidence.
Confidence in that Arlovski can still earn a victory in a sport that has passed him by. False in the sense that he can ever return to an elite level. Never again.
4. Kazushi Sakuraba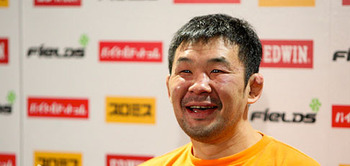 Fan favorite and mixed martial arts legend Kazushi Sakuraba is a victim of his own successes.
The former PRIDE star is consistently pitted against competition who have superseded his abilities as a 42-year-old man.
"The Gracie Hunter" made a career by defeating submission whiz's Royler, Renzo, Royce and Ryan Gracie, though his career is now defined by the brutal defeats he has suffered as of late.
No more than two fights ago, Sakuraba challenged DREAM champion Marius Zaromskis in December of last year, suffering a TKO loss in the first round when the Lithuanian connected on a high kick to the head of Saku. The blow had left the Japanese fighter's left ear barely hanging on, visibly having almost teared clean off his head.
In fact, Sakuraba regularly enters the ring in both elbow and knee sleeves, which liken him to that of a mummy when he's ready to battle, due to the mounting damage and injuries his body has suffered over the years.
His value as a commodity has quickly diminished with each definitive defeat. Saku is 2-6 in his last eight outings and is currently riding on the heels of a four-fight losing streak.
3. Wanderlei Silva
Former PRIDE champion Wanderlei Silva has gone from knockout artist to punching bag over the course of just a few years.
The prolific Brazilian reentered the UFC in December of 2007, after the PRIDE organization was folded once the Las Vegas-based promotion bought out the fledgling Japanese organization.
He fought Chuck Liddell in a memorable "Fight of the Night" performance, though he losing a spirited decision to "The Iceman."
There's certainly no shame in that, though soon after, Silva would go on to compile a 2-3 record inside the Octagon, with two of those three losses coming by way of devastating knockout, albeit against heavy hitters in Quinton "Rampage" Jackson and Chris Leben.
Since September of 2006, Silva has compiled a 2-6 record, a far cry from his career-best 18-fight unbeaten streak just a few years earlier.
Next, Silva meets another heavy hitter in Strikeforce transplant Cung Le come this November, a likely last hurrah for "The Axe Murderer."
2. Fedor Emelianenko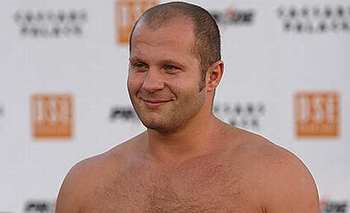 Should the Russian make a move to the light heavyweight class, his chances for success would improve considerably, however Fedor Emelianenko continues to plug away as a chubby 6'0" 220-pound heavyweight, who will always be undersized in a weight class dominated by men who cut down to meet the 265-pound limit.
Once the kingpin of the heavyweight class, Fedor has since lost three consecutive bouts. The loss to Fabricio Werdum can be chalked up to the Brazilian simply catching a lackadaisical Emelianenko. How about the loss to Antonio Silva? The juggernaut submission specialist was just too big and talented for the smaller Fedor. And Dan Henderson? Sooner or later, people have to let the Russian take responsibility of his performances rather than defend his daunting defeats.
In his last outing, Emelianenko was flat-lined by fellow PRIDE legend Dan Henderson this past July. Though the Russian had his moments, Henderson was ultimately declared the victor via comeback TKO.
The longer Emelianenko continues to tread along the heavyweight division, the sooner he will perhaps suffer a more devastating loss. There's no need to ruin a legacy that was built on his invincibility as a fighter, especially now that the allure has since disappeared.
1. (Tie) Matt Hughes, Royce Gracie, Ken Shamrock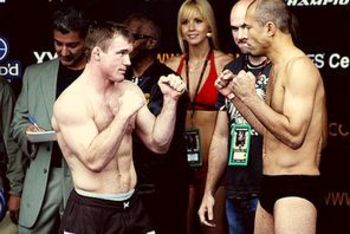 The reason all three men share this distinction here is because all three men share many similarities.
All are legends of the sport, are branded as some of the best fighters to ever compete in the world of mixed martial arts and all are featured in the UFC's Hall of Fame.
Matt Hughes recently suffered his second consecutive knockout loss to Josh Koscheck at UFC 135 just a few weekends ago. A former two-time world champion, Hughes, 37, has little left to prove. His only desire is to continue competing, though UFC president Dana White claimed that we may have seen the last of Hughes as is according to mmajunkie.com, which hopefully is the case. Any more losses will tarnish his already illustrious career.
Royce Gracie, who has not competed since a June 2007 decision victory over the likes of Kazushi Sakuraba under the K-1 banner. The bout was marred in controversy when the Brazilian tested positive for anabolic steroids soon thereafter. Gracie originally teased the idea of a possible return when the organization held UFC 134 in Rio de Janeiro, Brazil, though nothing came to fruition. At 44 years old and with a limited striking ability, it should remain that way.
Ken Shamrock has gone from a world-class fighter to sideshow fighter very quickly. At 47 years old, Shamrock is still seeking that last big payday. He was originally pitted to face YouTube sensation Kimbo Slice, though the bout failed to materialize when Shamrock suffered a cut a day before the bout. Now, Shamrock is currently scheduled to face 0-1 MMA fighter James Toney in the first quarter of 2012. In his last 10 outings, Shamrock has gone 3-7, with all of his victories coming against unheralded competition.
Needless to say, all men have done and accomplished many great feats in this sport, but there comes a point when the thrill of glory should be outweighed with reality.
Keep Reading