NFL Picks Week 5: Indianapolis Colts and 3 Struggling Teams That Will Win
October 6, 2011
Al Messerschmidt/Getty Images
We have only completed four weeks of the NFL season and already there are several teams whose seasons seem all but over.
Even if that's the case, the teams still play with a lot of pride. As coach Herm Edwards once said, "You play to win the game!" Getting off to a slow start should not stop you from doing all you can to win games.
The following are three teams who are off to slow starts, but will get big wins in Week 5.
After looking almost lifeless in the first two weeks of the season, the Colts have shown some spunk in the last two games. They have come up just short in Monday night losses to the Steelers and Buccaneers.
With a Week 5 game against fellow cellar dweller Kansas City on the horizon, the Colts have to look at this as a chance to get a win on the board.
Surprisingly, a big reason the Colts should feel confident is quarterback Curtis Painter. After looking lost in the preseason, Painter has come on for Kerry Collins and looked competent. He isn't going to make anyone forget about Peyton Manning, but he has a good knowledge of this offense and the skills to lead this team to some wins if he gets help around him.
The Colts won't end up with very many wins this season, but they will get this one against the Chiefs.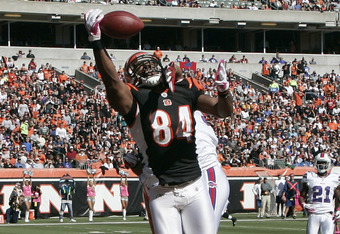 John Grieshop/Getty Images
Like the Colts, the Bengals have gotten better as the season rolls on. Rookie quarterback Andy Dalton is getting more comfortable with each passing week and the defense has looked very impressive.
It's that defense that will lead the way in Week 5. I'm convinced at this point that their defense would keep them in games against most opponents, but there's no reason to think they won't have a ton of success against the Jacksonville Jaguars.
The Jags have struggled to get production from anyone not named Maurice Jones-Drew and that will continue. The Bengals' offense isn't anywhere near where they need it to be, but on Sunday, they will get more than enough to beat the Jaguars.
It has taken the Vikings a while to figure out just who they are, but they are getting there. The Vikings are going to go to Adrian Peterson first and foremost and then let quarterback Donovan McNabb fill in the gaps. That's really been obvious from the start, but it took a while for the Vikings to play that way.
The Cardinals have played pretty well at certain points, but I don't think they will see any real sustained success against teams from outside of their own division.
Expect a huge dose of Peterson early on in this game. The Cardinals won't be able to slow him down and that ball-control offensive style will serve to keep Kevin Kolb and the Cardinals offense off the field.