ESPN Body Issue: Alicia Sacramone's Naked Pictures Shatter Hope Solo's Shots
October 6, 2011
All the hype was centered around Hope Solo when reports emerged that she would be in ESPN The Magazine's 2011 edition of "The Body Issue," but that hype should be dying down now, as Alicia Sacramone is stealing the spotlight from the Team USA soccer star.
For those who aren't familiar with Sacramone, she is an American gymnast who won the silver medal at the 2008 Beijing Olympics. She has won three separate gold medals in the World Championships, and she's without a doubt one of the most attractive women on the planet.
The pictures speak for themselves, honestly.
In the below image, Hope Solo looks incredibly toned and muscular, but at the same time she looks scary. If I saw her standing in front of me like that, I would be horrified. The look on her face alone makes me want to run away and hide.
On the other hand, Sacramone looks incredibly gentle in this shot while also showing off how toned her body is. The advantage goes to Sacramone, without a doubt.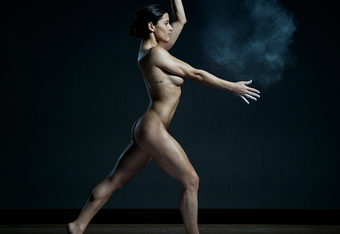 Don't worry, I'm not going to hate on Hope Solo the entire article. She looks much better in this picture—like an everyday, innocent girl. The look on her face is a bit strange to me, but there is no denying her beauty in this pose.
However, Sacramone goes over the top again with this pose. There is no way in the world I could ever pull off this pose, but it is perfect. It displays her athleticism, her strength, and her beauty all at the same time.
This was without a doubt the most impressive shot that anyone performed in this year's Body Issue of ESPN The Magazine. Sacramone deserves some credit, and some hype, for the work she did in this year's issue.