MLB Free Agents 2012: One Player Each Team Will Focus On During the Offseason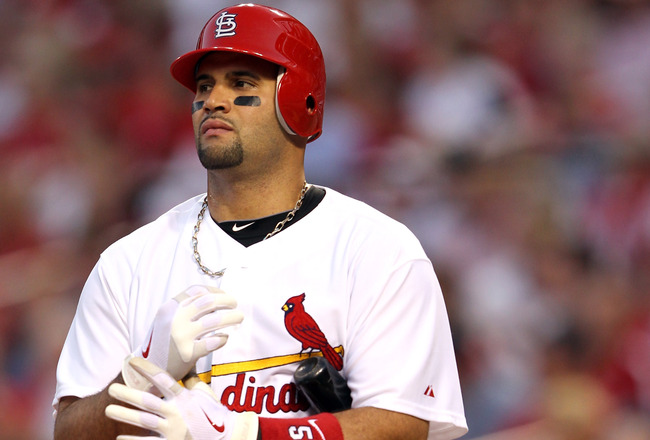 Jamie Squire/Getty Images
With the 2011 MLB season ending, it's time to focus on 2012.
That means trades, re-signings and of course, free agency.
Every team has their own issue they need to address.
Some only need re-sign a key free agent while other need to massively retool.
Still, one player can mean the difference between a ring and a bust.
Here is a list of every team's biggest focus for the coming offseason:
Arizona Diamondbacks: CJ Wilson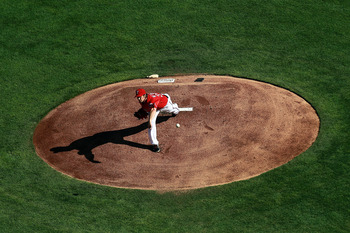 Ronald Martinez/Getty Images
Wilson will probably be baseball best free agent bargain this offseason.
He's only 30, and has progressed into a borderline ace over the past two seasons.
Putting him in baseball's worst hitting division and teaming him with emerging ace Ian Kennedy could make them a near-lock to repeat as NL West Champions.
Atlanta Braves: CJ Wilson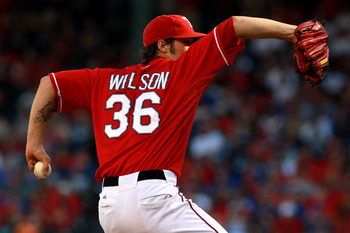 Ronald Martinez/Getty Images
Like the D-Backs, Wilson would be a great realistic addition to a Braves team that needs one more player to be a perennial playoff team.
He's much more affordable than CC Sabathia and Roy Oswalt.
The Braves could probably pull it off if they wanted to, it's just a matter of if they want to.
Baltimore Orioles: Prince Fielder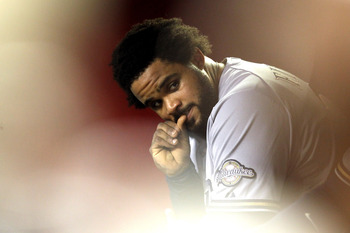 Christian Petersen/Getty Images
The Nationals also covet Fielder, but the Orioles also have the money to snag the Brewers' soon to be free agent slugger.
Fielder is an offensive force who has really come into his own.
Combine that with his better eating habits and drive to control his weight and you have a sound investment for the next eight years.
Boston Red Sox: CC Sabathia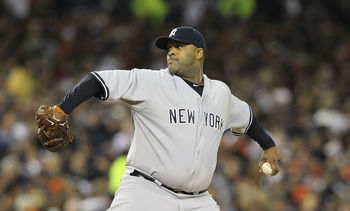 Leon Halip/Getty Images
The Red Sox need to make this move for two reasons:
It makes them much better immediately.

It makes the Yankees much weaker.
However, it's nearly impossible the Yankees let him go to Boston.
Chicago Cubs: Albert Pujols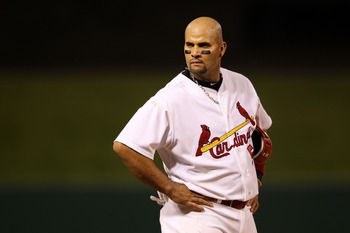 Jamie Squire/Getty Images
The offseason's prize jewel is still Albert Pujols.
Stealing him from the Cardinals would be a great move for the Cubbies for the same reasons stealing Sabathia from the Yankees is beneficial to Boston.
Chicago White Sox: Prince Fielder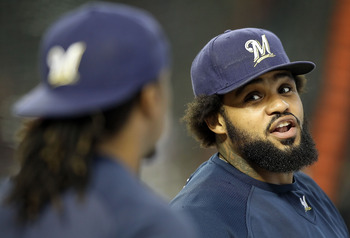 Christian Petersen/Getty Images
Every year Kenny Williams tries to acquire another slow, powerful slugger.
They strike out too much and fail to live up to expectations.
Fielder is a great player, and there's a possibility the White Sox move Adam Dunn to the outfield and have Fielder DH.
The ChiSox have the money to make the move, but perhaps that money would be better spent elsewhere, like retaining Mark Buehrle.
Cleveland Indians: Carlos Beltran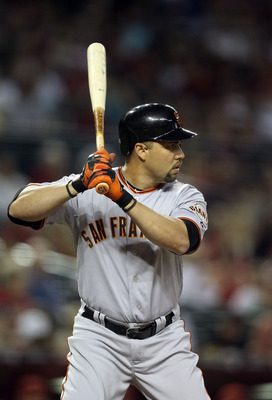 Christian Petersen/Getty Images
The Indians need another bat to help fortify their budding offense.
Signing Carlos Beltran to team up with Asdrubal Cabrera, Grady Sizemore and Pronk will make the Indians a force to be reckoned with.
They may not have the money to make it happen, but they will try to get him on a bargain.
Colorado Rockies: CJ Wilson
Ronald Martinez/Getty Images
The Rockies need another pitcher to make up for the loss of Ubaldo Jimenez somehow.
This is another case of a mid-market team going after a more affordable option.
Cincinnati Reds: Jose Reyes
Jim McIsaac/Getty Images
The only thing keeping the Reds from dominating the NL Central is a dominant shortstop.
Reyes may have effort issues, but it may be worth it to take a chance on an elite talent such as Reyes'.
Imagine teaming him with Brandon Phillips and Joey Votto?
Detroit Tigers: Roy Oswalt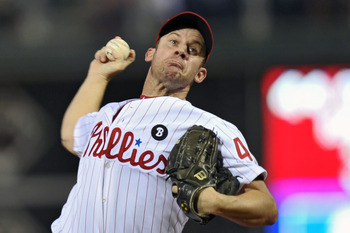 Drew Hallowell/Getty Images
If Oswalt is available, he's the perfect fit for the Tigers.
He's a capable sidekick for Justin Verlander, and a good mentor for the young arms like Max Scherzer and Rick Porcello.
They wouldn't even have to commit to him for more than a year or two.
Florida Marlins: Javier Vazquez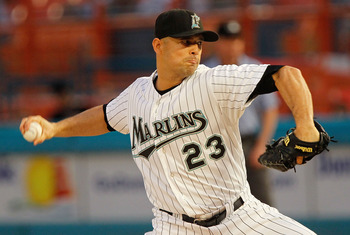 Mike Ehrmann/Getty Images
Javy Vazquez finished the season on fire.
While he's only on a one-year-contract, he could have some value in 2012.
He's a solid inning logger as well as a mentor to the young pitchers.
He also has experience with incoming manager Ozzie Guillen, which will no doubt help too.
Houston Astros: Spend on Everyone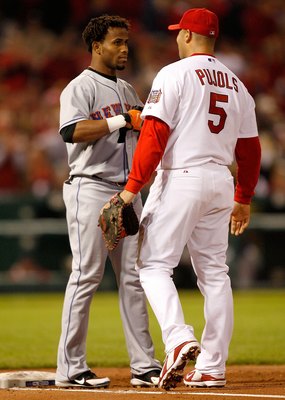 Dilip Vishwanat/Getty Images
Honestly, there are too many holes on the disAstros to fill with one solitary player.
They honestly need at least two or three prime free agents to get back into contention next year.
If I had to pick one player, it'd be Reyes simply because he has the most tools with an everyday impact.
Kansas City Royals: Roy Oswalt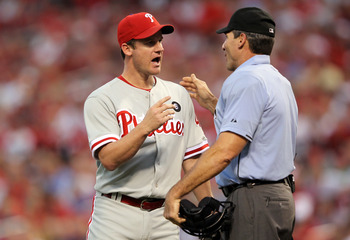 Jamie Squire/Getty Images
Oswalt will cost more than CJ Wilson this year, but the knowledge and experience he could pass down to the young arms in Kansas City would be priceless.
He could also anchor a budding staff and provide veteran and professional leadership to a young and impressionable roster.
Anaheim/California/Los Angeles Angels (of Anaheim): Aramis Ramirez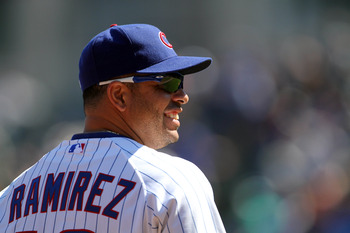 Tasos Katopodis/Getty Images
If A-Ram can somehow become available, the Angels would greatly benefit from his services.
Ramirez has a good glove, and could provide a spark to a wildly mediocre offense.
Teaming him with Kendry Morales, Torii Hunter, Vernon Wells and Mike Trout could make for a division winning lineup.
Los Angeles Dodgers: Ownership
Well…
They're not a player, but the McCourt quagmire needs to be solved before the Dodgers can even think about signing a player.
Milwaukee Brewers: Prince Fielder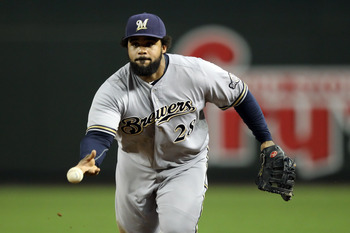 Christian Petersen/Getty Images
No surprise here, the Brewers need their slugger back if they wish to contend in 2012.
Fielder has been the cornerstone of the franchise for nearly a decade now, and his prolific numbers would be impossible to replace.
While it seems unlikely the Brewers come up with the $200 million Fielder will command on the market, a postseason rue that features a pennant or World Series title may give them the hometown discount needed to retain his services.
Minnesota Twins: Rafael Furcal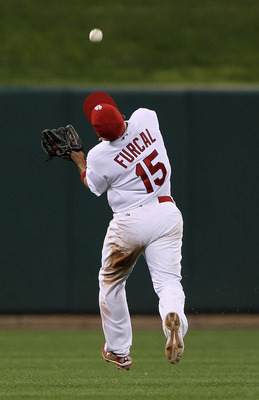 Jamie Squire/Getty Images
The Twins need a dynamic presence at the top of the lineup to get things started.
Reyes is the best man for the job, but he will inevitably command too much money.
Look for the Twinkies to go the more frugal route by signing Rafael Furcal.
He may be past his prime, if healthy, he could be a major asset to a struggling franchise.
New York Yankees: CC Sabathia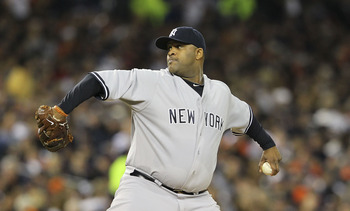 Leon Halip/Getty Images
Sabathia will almost surely opt-out of his contract, so it's basically a matter of retaining his services.
Basically, they will have to give Sabathia more guaranteed years and outbid the Red Sox, Angels or any other suitor.
The Yanks will win out in the end, so look for CC to be back in pinstripes next season.
New York Mets: Jose Reyes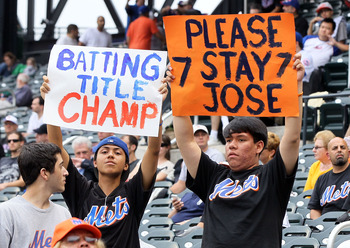 Jim McIsaac/Getty Images
No surprise here, the Mets want to retain their superstar.
While he put up huge numbers this year, he may not be worth it because he'll have his contract.
And that's if they can afford to keep him with the Mets' financial situation.
On top of that, a regression is inevitable.
Caveat Emptor.
Oakland Athletics: Aramis Ramirez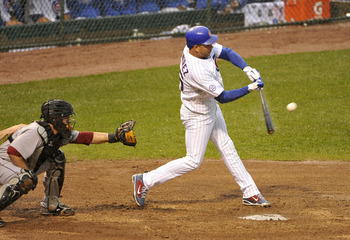 Brian Kersey/Getty Images
The A's have flirted with trading for a stud third baseman in the past, and Ramirez might fit the bill.
If Ramirez becomes a free agent, or is traded, the A's would probably be a good suitor.
They're a west coast team that likes to squeeze the most out of their players.
Philadelphia Phillies: Roy Oswalt/Cole Hamels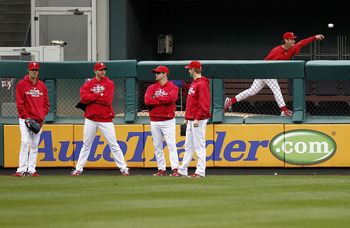 Jeff Zelevansky/Getty Images
This one's a tie.
The Phillies don't want to break up the band of Hallway, Lee, Hamels and Oswalt, so they need to focus on coming up with the money to exercise both options on Hamels and Oswalt.
Hamels' option will almost certainly be picked up.
Oswalt's is another story.
Pittsburgh Pirates: Carlos Beltran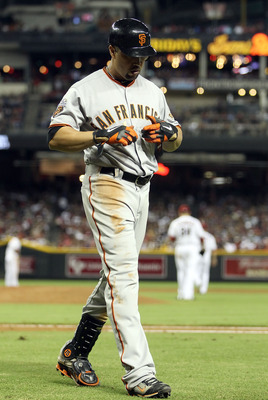 Christian Petersen/Getty Images
Beltran would add a great deal of pop to an offense that faded down the stretch.
Teaming him and another bat like Aramis Ramirez or Michael Young with Andrew McCutchen would make the Pirates one of baseball's most improved teams in 2012.
Saint Louis Cardinals: Albert Pujols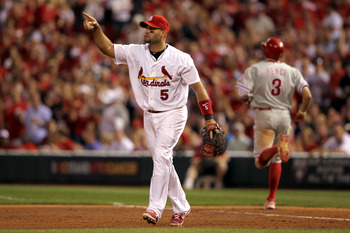 Jamie Squire/Getty Images
Never was a slide so easy.
Albert Pujols IS the St. Louis Cardinals.
Without him, the franchise would lose a ton of face in the baseball world as well as lose plenty of games.
They obviously need to focus all of their resources on re-signing him.
San Diego Padres: Heath Bell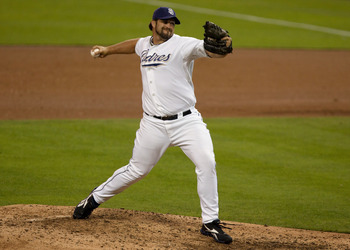 Kent Horner/Getty Images
Heath Bell is one of the best closers in baseball, and currently the face of the Padres.
While Bell has been receptive to a home town discount in the past, so they should be able to retain him if they make a decent offer.
However, don't be surprised if he takes a huge offer from Boston after Jonathan Papelbon's epic failure at the end of the season.
San Francisco Giants: Prince Fielder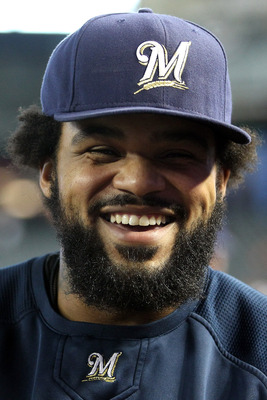 Christian Petersen/Getty Images
The Giants need a powerful bat like Fielder's to provide a spark to a mediocre offense.
Pablo Sandoval has yet to live up to his lofty expectations, but putting him in front of Fielder could allow him to see better pitches.
The Giants can live with Fielder's subpar defense too, because their pitching is outstanding.
Definitely worth a gamble if they can raise the money.
Seattle Mariners: Carlos Beltran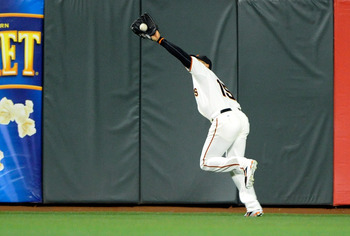 Thearon W. Henderson/Getty Images
If Beltran doesn't get the long-term deal he's looking for, the Mariners could swoop in and get him for a bargain.
Ichiro may still play right field, but Beltran could really help the team at DH.
He could help provide a spark to an anemic offense as well as provide veteran leadership.
Tampa Bay Rays: Carlos Pena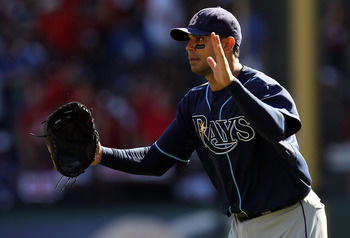 Ronald Martinez/Getty Images
Pena will be a free agent, and a reunion with the team that gave him his big break would suit both the Rays and Pena.
The Rays could use a cheap source of power like Pena, and next to Mark Teixeira, he's just about as good as it gets defensively at first.
Texas Rangers: CJ Wilson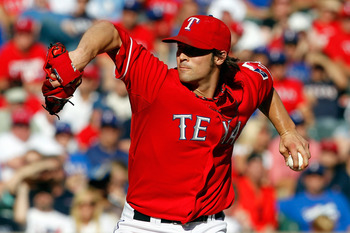 Tom Pennington/Getty Images
Retaining their ace will be the key to the Rangers' offseason.
Wilson is the top guaranteed free agent, and even if Sabathia and Oswalt are available, Wilson will be a more affordable option.
The Rangers have at best a 50-50 chance of keeping him, as many teams will be in on the bidding including the Yankees and Red Sox.
Toronto Blue Jays: Prince Fielder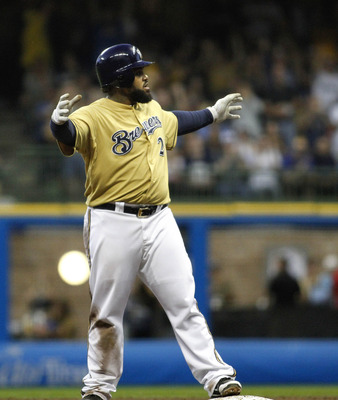 Mark Hirsch/Getty Images
No matter what happens this offseason, the Blue Jays are winner because they brought back their old logo.
Now all they need are the powder blue unis.
It seems like Prince Fielder is going to go to the team that throws the most money at him.
With all the money freed up from the Vernon Wells trade, the Jays might use it to sign Fielder to a long-term deal.
Imagine teaming him with Jose Bautista and Brett Lawrie?
Washington Nationals: Prince Fielder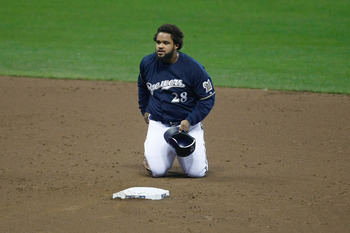 Scott Boehm/Getty Images
If Prince Fielder leaves Milwaukee, the most logical landing point for him will be in the Nation's Capital.
Fielder's agent Scott Boras has a great relationship with the Nationals, and they are willing to spend money.
Look at how they signed Jayson Werth last year.
That shows they're more than willing to bring in a premier bat.
If Fielder can join a lineup that already includes Ryan Zimmerman, Jayson Werth, and possibly Bryce Harper, the Nationals could challenge for the NL East or the Wild Card.
Keep Reading