WWE Hell in a Cell 2011 Results: Why Mark Henry Retained the World Title
October 4, 2011
Whether we like to admit it or not, we like rooting for the bad guy.
Especially in wrestling.
Big, brooding bad guys with pain etched on their smiles or their sadistic snarl.
In other words, the WWE Universe loves to hate Mark Henry.
Going into Hell in a Cell, it was understood how important Henry and his heel persona was to the success of a brand that had been gaining ground and leaping past the parent Raw program. Creative has worked hard to build Henry as the lead heel, taking out Kane and Big Show and inflicting pain and misery on Sheamus and Randy Orton.
When Randy Orton lost to Henry last month, it showed the WWE was committed to the idea that the original heel, the one who was brutal and sadistic and down right mean, was the one to have as its new champion. Not since JBL have we seen such a heel that has not felt love from the WWE Universe.
The idea is in fact brilliant.
The reasons for Henry's victory at Hell in a Cell means a great many things. The idea that the WWE will hopefully give Henry a long run as champion makes sense, but it also means a great many things to a great many competitors.
Will Randy Orton still challenge for the world title? Will he feud with Cody Rhodes? Will Henry give Orton another chance since he stated on Raw last night that he was done with him?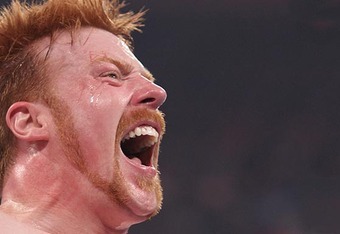 Will Sheamus challenge Henry? It makes for a great feud. Sheamus' new-found fandom is something the brand needs to build on.
Will Christian get another shot at a title, or will he start a feud with someone else? It is highly unlikely he will get another shot for a while.
What happens to Daniel Bryan? OK, it is not directly related, but we are waiting for him to reappear and cash his MITB ticket. Meeting the huge Henry doesn't make much sense.
But then we come to Kane and Big Show and their "revenge" with Henry.
Big Show makes his return Friday, and we all know that the 400-pound champion will go back at it with the WWE's biggest man. Big Show immediately becomes the top contender for the title and the feud pushes the other wrestlers down a few rungs until the situation is resolved or until Kane reappears as well.
Then we will see how resilient Henry is and how great a champion he is going to be.