UFC 136: Predicting the Main Card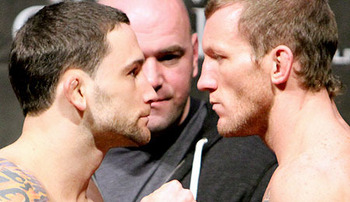 This Saturday UFC 136 will take place at the Toyota Center in Houston, Texas.
The main event will feature lightweight champion Frankie Edgar taking on Gray Maynard in their third match up. Their last fight at UFC 125 was a thriller that ended in a draw.
Both men were disappointed that the fight came to that, but they look to settle the score for good this Saturday.
The co-main event will feature featherweight champion Jose Aldo taking on former lightweight contender Kenny Florian. Florian made another drop in weight in hopes of being more competitive, but Aldo may be the toughest test of his career.
The card is loaded with great fights from top to bottom.
Here are my predictions for Saturday's main card.
Leonard Garcia vs. Nam Phan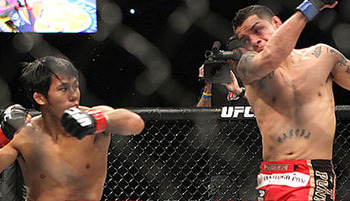 Nam Phan and Leonard Garcia start off the main card with a rematch from the Ultimate Fighter 12 finale.
That fight ended in a controversial split decision where Garcia came out on top. They were originally scheduled to have their rematch at UFC Fight Night 24. However, Phan pulled out due to injury.
Their rematch will finally take place at UFC 136.
Nam Phan is a Brazilian Jiu-Jitsu and Karate black belt. He is a talented fighter, but he is 1-4 in his last five fights.
Garcia lost his last fight to Chan Sung Jung at UFC Fight Night: Nogueira vs. Davis by twister. This was a highlight reel finish, but Garcia was on the wrong end.
What you can count on is Garcia bringing it every single fight. He has racked up three fight of the night awards in his last five fights.
Even with his high motor, I'm not sure it will be enough to top a revenge motivated Phan.
My Prediction: Nam Phan defeats Leonard Garcia by Unanimous Decision
Joe Lauzon vs. Melvin Guillard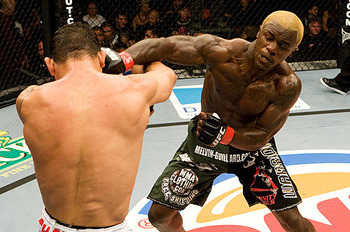 Melvin "The Young Assassin" Guillard has been on a fantastic streak, winning his last five fights. He will face off against submission artist Joe Lauzon.
This fight seems to be a stepping stone match for Guillard. Lauzon hasn't established himself as a serious contender in the lightweight division so the expectation is that Guillard should come out on top.
Guillard has come a long way from the raw prospect he once was. He no longer just relies on his incredible athleticism to win fights.
Greg Jackson has improved his takedown defense and made sure that he comes much more prepared to all of his fights.
Joe Lauzon has relied on his grappling ability to win his fights. He is at his best when he gets his opponents to the mat and can work his jiu-jitsu.
Even though Guillard's submission defense isn't stellar, Lauzon is going to struggle getting him to the ground. "The Young Assassin" will simply out class him in the stand up game.
My Prediction: Melvin Guillard defeats Joe Lauzon by TKO in Round 1
Chael Sonnen vs. Brian Stann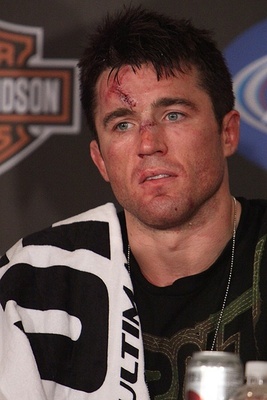 Chael Sonnen makes his UFC return since losing to Anderson Silva in the fifth round of their UFC middleweight championship fight.
He takes on middleweight contender Brian Stann. Stann is 3-0 since moving to middleweight. Sonnen will be his first true test.
Sonnen has relied on his wrestling pedigree to dominate his opponents. His biggest weakness has been his submission defense, but he shouldn't have to worry about that against Stann.
Stann will certainly have the advantage in the standing game, but he hasn't shown an ability to stop elite wrestlers. Sonnen certainly qualifies as elite in the middleweight division.
This fight will come down to whether or not Stann can keep this fight standing. Personally, I feel he can't.
My Prediction: Chael Sonnen defeats Brian Stann by Unanimous Decision
Jose Aldo vs. Kenny Florian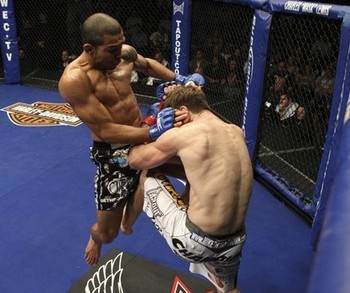 The co-main event will be for the featherweight championship. Jose Aldo will take on former lightweight contender Kenny Florian.
Florian made the drop to featherweight after it was clear that he wouldn't be able to challenge the bigger, stronger wrestlers of the division. He is now one of the bigger fighters in the featherweight division.
Florian brings some very technical stand up and excellent jiu-jitsu in to this title fight, but he may be facing the toughest test of his career.
Jose Aldo is 19-1 and only 25 years old. He is already considered to be one of the best pound-for-pound fighters in the world.
His stand up is the best in the featherweight division. He has incredible speed mixed with some seriously deadly power for a division as small as featherweight.
I believe that Aldo will have a significant advantage on the feet and if this fight makes it to the ground, he will be able to hold his own. There have been stories of him submitting world class jiu-jitsu champions in the gym with ease.
While Aldo will need to prove this in the octagon, his black belt should be enough to assume that he can hang with Florian.
In the end, I don't believe that the ground game will be too big of a factor in this fight. I believe Aldo will finish it on the feet.
My Prediction: Jose Aldo defeats Kenny Florian by TKO in the third round
Frankie Edgar vs. Gray Maynard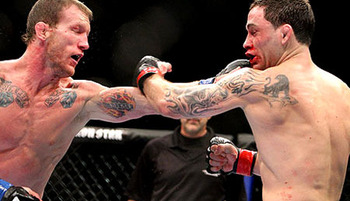 Lightweight champion Frankie Edgar will go head-to-head with Gray Maynard for the third time.
In their first bout Maynard won by unanimous decision. In the most recent, it was a thriller right until the end. However, the fight ended in a draw.
Both fighters were clearly dissatisfied with the outcome of their last fight. There is no doubt that both guys will be throwing everything they have at one another to make sure a winner is declared.
Both men are former NCAA Division I wrestlers, but Maynard will be bringing in the size advantage. Yet, Edgar did show that he can take Maynard down in their last fight.
Edgar has the advantage on the feet with his quick, relentless boxing. Maynard was able to catch him in the first round of their last fight, but it was clear after that round that Edgar was the superior stand up fighter.
I feel that the biggest difference in their last fight was Maynard gassing himself trying to finish Edgar in the first round.
If Maynard focuses on his wrestling and can control Edgar, I think he will leave Houston as a champion.
My Prediction: Gray Maynard defeats Frankie Edgar by Unanimous Decision
Keep Reading