New York Yankees vs. Detroit Tigers Live Blog: Tracking ALDS Game 3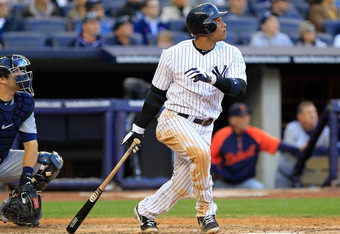 Chris Trotman/Getty Images
Updated Score: Yankees 4, Tigers 5 FINAL
Here's what you need to know about tonight's Game 3 ALDS matchup between the New York Yankees and Detroit Tigers.
C.C. Sabathia vs. Justin Verlander, 'nuff said!
I'm going to be here all night discussing the events as they unfold.
Here is what we need from you. Participate!
Make comments below. Lots of them. Tell me about your fantasy football team, tell me about your spouse, tell me why you think the Yankees are going to win the World Series, tell me your hopes and dreams. Nothing is off limits, everything is fair game. Let's do this.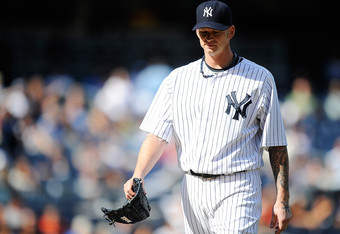 Sounds the alarms, all hands on deck, the Yankees are sinking.
The Tigers pulled out a huge 5-4 win tonight. They now have two chances to close out the Yankees and advance to the ALCS.
Verlander and Sabathia both struggled tonight, but Verlander was ultimately able to go 8 innings whereas Sabathia only went 5 1/3.
Game MVP honors go to Ramon Santiago. Santiago had clutch hits early in the game to extend innings and score runs that ultimately made the difference. Delmon Young came up with the big homer, but Santiago put the Tigers in position for the homer to matter.
Game LVP honors go to Mark Teixiera who just never looked comfortable at the plate.
AJ Burnett vs Rick Porcello starting at 8:30 tomorrow.
We might have a Rangers vs. Tigers ALCS set by this time tomorrow tonight.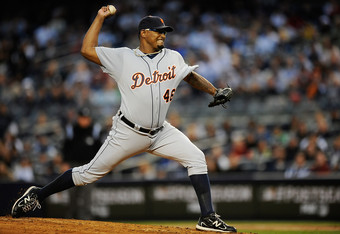 Jeter strikes out swinging in a clutch situation and the Detroit Tigers take a 2-1 series lead.
Back with final thoughts in a couple minutes.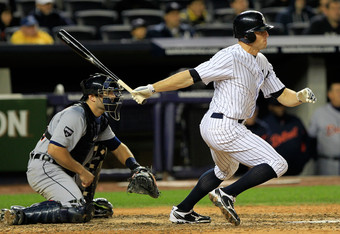 Ball four to Gardner.
1st and 2nd, two outs
Derek Jeter to the plate.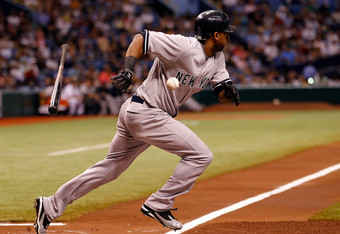 Nunez steals second!
The Yankees have the tying run in scoring position. Huge steal.
Russell Martin flys out to the warning track and there are two outs in the bottom of the ninth.
Yanks have replaced Posada at first base with Nunez.
Gardner to the plate.
Ball four and the tying run is now on first.
Jorge Posada is making all the difference right now.
3-2 to Posada. He has a great approach to hitting.
Swisher got a great pitch to hit and just missed it.
Pop up on the infield and one away.
Valverde can't find the plate on his first couple of pitches.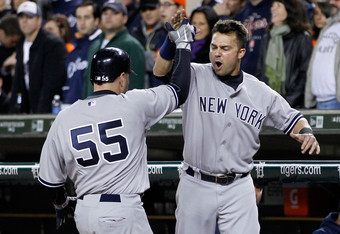 Inge grounds out to third and HERE. WE. GO.
Due Up
Swisher
Posada
Martin
Long at bat for Avila, but he ultimately grounds out to first and advances the runner to second base.
Tigers have a runner in scoring position.
Robertson drills Peralta and the Tigers have a runner on base with one out.
Looks like Peralta leaned his arm into that one a bit.
David Robertson in the game and he strikes out Don Kelly to start the action in the bottom of the eighth.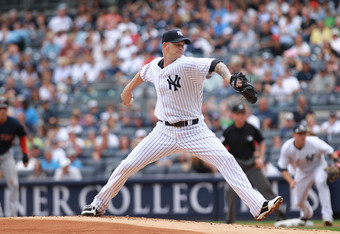 Tex pops up to third to end the inning. If nothing changes then he gets my vote for LVP tonight.
Bottom of the eighth, Detroit coming to bat.
Yanks are three outs away from AJ Burnett controlling their fate...on the road....in a playoff game
Ball 4! I can't believe it wasn't a strikeout looking.
The Yankees are in business with two outs in the eighth.
Tex is up and he's been awful tonight.
YOU. HAVE. TO. BE. KIDDING. ME.
AWFUL third strike call on Cano. Awful. Wow
Two down for A-Rod.
I'm going to need Ron Darling to stop doing Dumb and Dumber impressions.
Hey guys, don't let erectile dysfunction get in your way. Just don't...
Conan must've had his people call TBS today. Jimmy Fallon's commercial was destroying his commercial in air time.
Feels like I've seen more Conan tonight though.
Groundout ends the inning, but the Yankees are back in a familiar position, playing catch up.
Miguel Cabrera hits one about the length of three football fields and somehow it's just a long fly out.
Two outs. Victor Martinez to the plate.
Yankees finally find the recipe for getting out Ramon Santiago. One away with Delmon Young to the plate.
Someone on Twitter called him Leonardo from Teenage Mutant Ninja Turtles
And Leonardo just GOES YARD for a home run. Wow. Clutch hit by Young.
5-4 Tigers.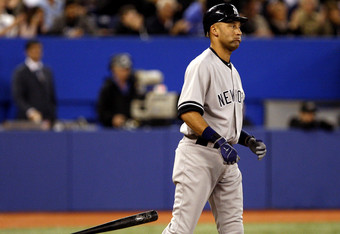 Jeter looks awful swinging at a pitch in the dirt for the third out.
The Yanks have tied the game at 4-4 and we're headed for the seventh inning stretch.
This article is
What is the duplicate article?
Why is this article offensive?
Where is this article plagiarized from?
Why is this article poorly edited?

New York Yankees: Like this team?