Winnipeg Jets: A Fan's Guide For Who to Hate During the 2011-2012 NHL Season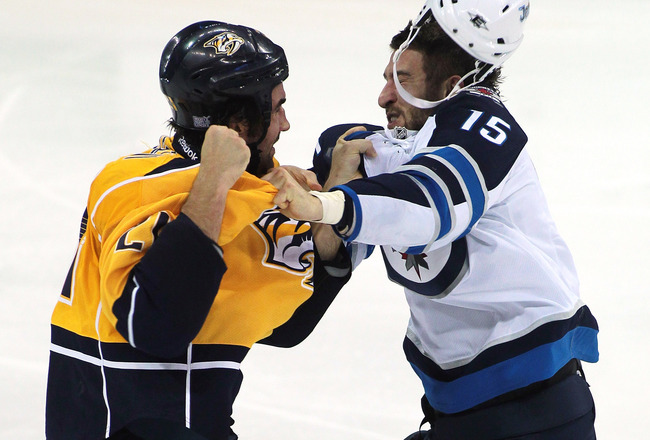 Marianne Helm/Getty Images
The last time an NHL team named the Winnipeg Jets skated in a game, they played in what is now the Western Conference.
When the new Jets take the ice against Montreal this week, it will be in the Eastern Conference.
This will present Winnipeg fans with some new enemies.
The NHL most likely will move the Jets back to the West after this season, but for this one year the Jets will stay in the East and play in the Southeast division.
Let that sink in to your mind, geographically, for a second.
Since Jets fans should already have a strong hatred for a teams like Edmonton, and obviously Phoenix, this season will be strange.
Strange as in, "let's get pumped up for the Florida Panthers to come to town" kind of strange.
Jets fans have been out of the loop for a while, so here is a guide to the villains of the Eastern Conference.
Is this immature? Unnecessary?
Probably, but since when has maturity or reason ever played a role in being a hockey fan?
So, who do you hate in the Eastern Conference?
Washington Capitals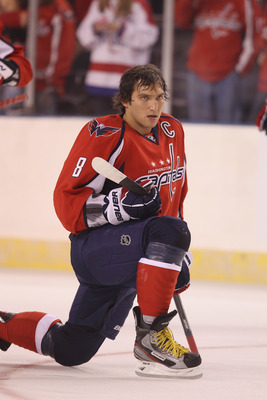 Bruce Bennett/Getty Images
The Capitals should be easy to hate. First off, they are division rivals, which is always worth some scorn.
Hating Washington means you get to boo Alex Ovechkin, and there are many reasons to dislike him.
First and foremost is that he is a truly great player who will make life miserable for the young Jets defense, so instantly he is not like-able.
On top of that, he seems to be having way too much fun scoring. How dare he!
Pittsburgh Penguins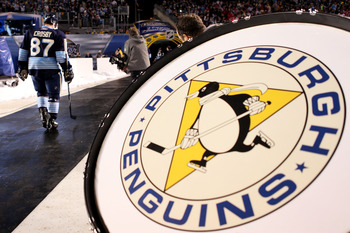 Jamie Squire/Getty Images
Unless you live in Pittsburgh, or are named Pierre McGuire, it is pretty easy to hate the Penguins.
Two words—Sidney Crosby.
Yes, he is a great player, but that is what makes him worthy of your hate. Who does he think he is with all the goal scoring and winning?
Two more words—Matt Cooke.
The NHL's resident cheap shot artist is back this year, most likely running people into the boards. Hate him with all your heart.
New York Rangers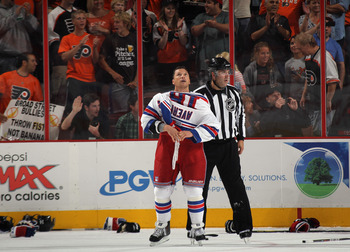 Bruce Bennett/Getty Images
Sean Avery.
Nothing else really needs to be said.
Toronto Maple Leafs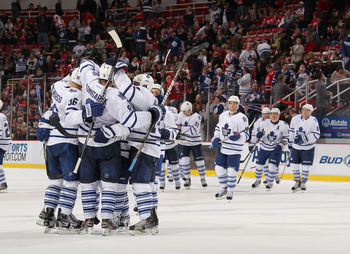 Gregory Shamus/Getty Images
The Maple Leafs are perhaps the most popular team in the NHL. They are like the Yankees, except they don't win.
Jets fans can hate them because Toronto fans will act superior and, despite being out of playoff contention, are forced on the viewing public each Saturday night by CBC.
Toronto fans will be sure to give Jets fans "the business" this year, too, but don't worry. They are only doing it, because deep down they are afraid that yet another Canadian team will be more successful than the Maple Leafs are.
Florida Panthers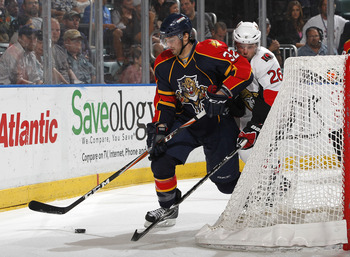 Joel Auerbach/Getty Images
The Panthers are another division rival, but that isn't the main reason to hate them.
It would be a good idea to start hating their players now so that when they relocate to Quebec and create another Canadian rival, you have a good burn going for them.
Ottawa Senators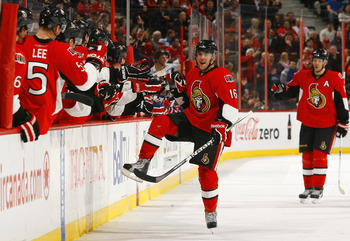 Phillip MacCallum/Getty Images
It is hard to write something too mean about the Senators because, well, they are pretty woeful this season.
Perhaps they get a pass for now.
New Jersey Devils
Bruce Bennett/Getty Images
Hate them for what they did to hockey in the 1990s.
That trap, and all that winning, should never be forgiven!
While hating them, figure out a way the Jets can trade a bunch of young, low level prospects for Zach Parise. There has to be a way!
Montreal Canadiens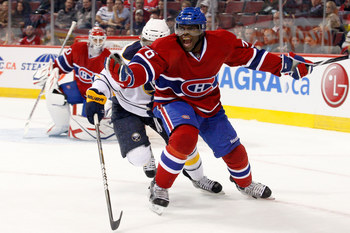 Richard Wolowicz/Getty Images
First off, hate them because of all those Stanley Cup banners hanging in their rink.
Then hate them because of P.K. Subban. He's young, talented and will rub your face in it.
Philadelphia Flyers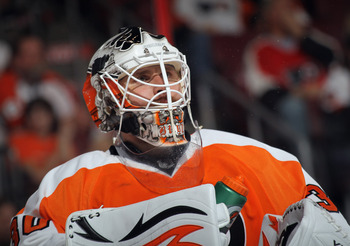 Bruce Bennett/Getty Images
The Flyers are easily hated by pretty much everyone outside the city of brotherly love. Let's just say they aren't known for their Lady Byng type of play.
They also employ one Chris Pronger, who seems to relish upsetting the opposing fanbases.
But the Flyers should be hated by Jets fans because of noted park critic Ilya Bryzgalov.
Every Winnipegger should already be familiar with Bryzgalov's comments about not wanting to play in Manitoba because of the "lackluster" parks situation.
Bryzgalov's first visit to the MTS Centre is November 19. Get ready.
Gary Bettman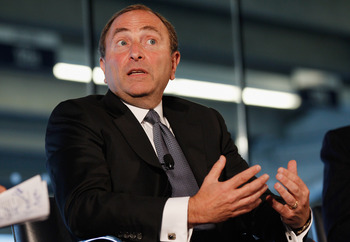 Mike Stobe/Getty Images
Technically, the commissioner isn't an East Coast team, but his office is in the East so he's on the list.
There are so many reasons to hate Bettman that we can't list them all.
For Jets fans, hate him because he ripped the original Jets away and looked like he was going to throw up at the press conference announcing their return.
Also, he's to blame for that whole Fox glowing puck thing in the 1990s!
Keep Reading

Winnipeg Jets: Like this team?