WWE: 10 Wrestlers on SmackDown That Daniel Bryan Can Outwrestle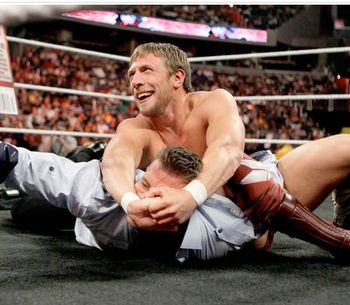 Smackdown has a ton of potential to succeed.
Its roster is filled with talent from Randy Orton to Wade Barrett.
One man who is tragically under-appreciated on the SmackDown roster is Mr. Money in the Bank himself, Daniel Bryan.
This man may be the best pure wrestler in the world.
But lately, he has been on a losing streak and has gotten closer and closer to feuds where he could lose his briefcase.
Why does Bryan deserve to be pushed and get wins?
Because he is a better wrestler than most of the roster.
In fact, he can wrestle circles around almost every man in WWE.
What many people fail to talk about when they talk about a feud is that the major angles of feuds happen at pay-per-views, and superstars wrestle at PPVs.
They don't have long promo bouts. They just wrestle.
So if you want a great PPV, look no further than Daniel Bryan.
Following are 10 men who cannot perform at the level of this man.
Justin Gabriel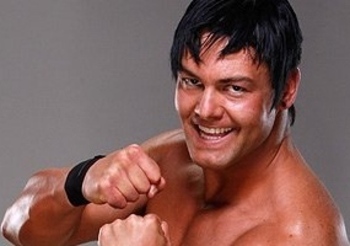 Sure, he is quick and agile.
Sure, he can pull off a pretty 450 Splash.
The fact is that he does not have much of a grounded move set.
He uses kicks and high-flying maneuvers but is completely lacking in grappling or sustained strength moves.
You will not see Gabriel chaining any move combinations together.
Ezekiel Jackson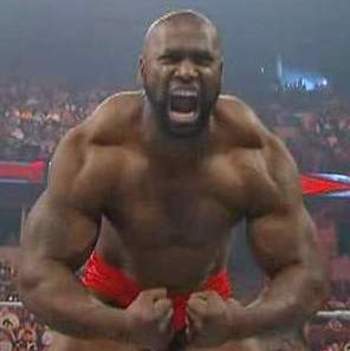 This man is a former ECW and IC Champion.
Yet, he has nothing truly redeemable about him at the moment.
His strength is not even shown off well since his finishers are body slams.
He also decided to adopt the finisher of possibly the worst wrestler to gain mainstream popularity, Lex Luger.
He is big and can lift up Big Show.
That's about it.
Kane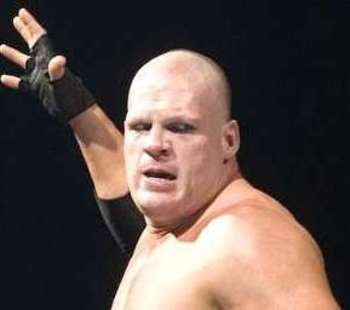 A long-time veteran and a fine worker, even in his prime, Kane would have been no match for Bryan.
Kane is a big guy who can fly at times, which is cool, but does he have much of a move set?
It is sort of just hit, punch and ground.
Wade Barrett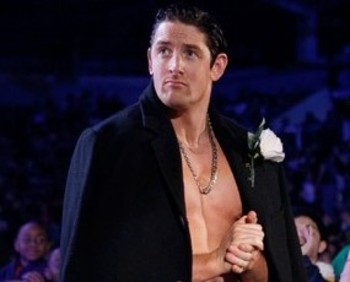 Yes, he can go on the mic.
However, as an in-ring competitor, he is only about average at best.
He has a brawler style and is a big guy, but his agility is lackluster.
In fact, I don't think he has ever gone to the top rope.
I do give him credit for some fine matches, especially against Bryan at SummerSlam this year, but that is about it.
He does not really excite when he performs.
Sin Cara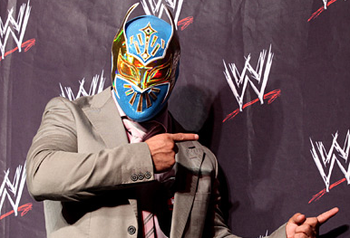 This guy was supposed to be great.
As Mistico, he could give Daniel Bryan a run for his money.
As Sin Cara, he is average and boring.
He has no real ability to string moves together.
His series of botches in every match are a bit embarrassing.
Finally, while Sin Cara is given a major push and his own lighting, Daniel Bryan looks better and does not need to ruin people's view of a match.
Cody Rhodes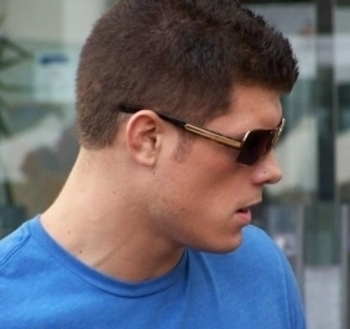 Rhodes is a great character.
He is decent on the mic.
He is good in the ring.
In fact, his skills can create a great match, and he has the ability to grapple, fly and brawl.
It seems as though he has it all, but he is not amazing.
His main event level matches lately have been decent but lacked some excitement.
As a heel, his in-ring style comes off as a bit too crowd-pleasing.
Sheamus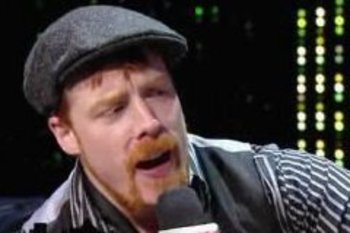 He is one of the biggest faces of the company today.
He is the man who may soon succeed Randy Orton as SmackDown's biggest face.
And he is great for a big guy.
However, somewhat in the same vein as Barrett, he has a brawler style that does not excite.
Luckily, he can fly with his "battering ram" shoulder block, but he does not have a great ability to pace a match in the ring.
It always seems to get too slow.
Christian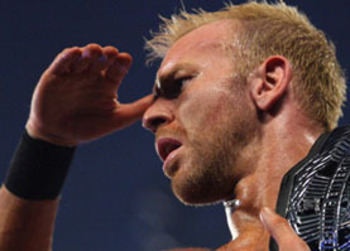 A long-time veteran with great in-ring ability, what makes Christian weaker than Bryan in the ring?
Versatility.
While Christian is a great wrestler (in the top two or three on SmackDown), he still wrestles as if he were a face.
Since he went heel, he has talked the part and looked the part.
He simply has not wrestled the part.
He flies and pleases the crowd without being able to dominate his opponents.
Mark Henry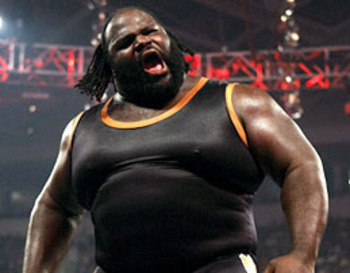 Sure, he is doing a great job in WWE now.
However, that does not change the fact that Henry is not a great worker in the ring.
A 15-year career where he has only now been able to have matches that are engaging.
He is also so strong that he can actually injure his opponents.
If he wrestles stiff at all, injuries happen.
Slow and dangerous, not exactly main event quality talent in the ring.
Randy Orton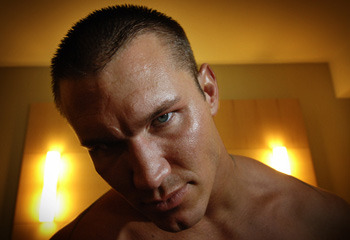 Randy Orton is better than many give him credit for.
He has given us outstanding matches and led high profile contests, but he is simply not at Bryan's level.
Lately, especially, Randy has simply played the role of the dominated.
He gets crushed for a while, then comes back with his own moves of death.
He can fly. He can brawl.
He cannot really grapple, and he lacks effort as of late.
He is good enough for main event matches, but there is one man who is certainly better.
Daniel Bryan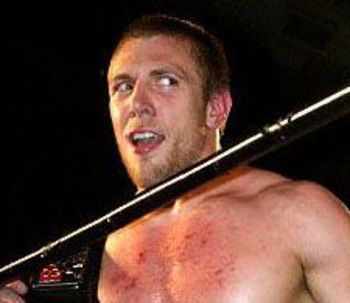 He never stops working. This man has wrestled with a detached retina. Bet you won't see any superstar today doing that!
He can fly.
He can brawl.
He is the best grappler in WWE today.
This is a guy who can do anything and play any role.
He could easily become a heel and use even more vicious submission moves.
Or he can stay as a face as he flies around the ring, shows versatility and plays the role of the smaller underdog.
His mic skills are even decent, especially if he were given a chance. So give Bryan a chance, WWE. Give him a chance that doesn't involve him losing all credibility.
Final Thoughts

A match to die for in WWE.

Bryan is unbelievable.
He is incredible.
If he was put in more PPV matches, we would never have to complain about a lack of wrestling on a PPV card.
A PPV may tell stories with promos as well, but it is essentially over two hours of wrestling.
If this is true, why is the extremely talented Daniel Bryan not being given a spotlight when most of these men are?
Agree? Disagree? Comment!
Keep Reading