Donald Young and 5 Things He Can Learn from Andy Murray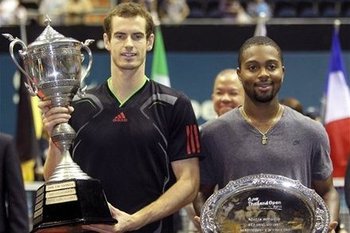 Donald Young can learn a lot from Andy Murray. (Photo: AP)
American Donald Young's breakthrough summer continues as he just made his first ATP World Tour final over the weekend at the PTT Thailand Open, losing to world No. 4 Andy Murray.
Young's final-round appearance brought him into the top 50 for the first time, and it looks like he's on track to meet those expectations heaped upon him at an early age.
If he wanted to ensure those goals are met and was looking at someone for inspiration, he should look no further than the man who beat him in Thailand: Andy Murray.
Let's Get Physical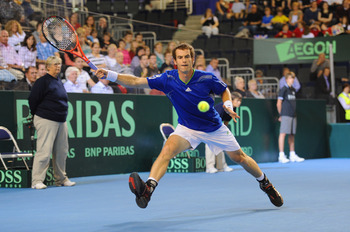 Michael Regan/Getty Images
Murray and Young are two of the most talented ball strikers on the planet, something that was evident for both early on.
They each won junior Grand Slam titles, and Young actually has the edge on Murray there, 2-1. Murray had a relatively quick rise up the rankings, but he really broke through when he decided to focus on improving his fitness.
His training sessions in Miami have been much discussed, and they've helped him get to a career-high No. 2 ranking.
Young has spoken frequently during his recent run of form on how much the off-court work has been paying off for him, too.
Perhaps taking it to Murray-in-Miami levels can land him in the top 20, or higher, in the months ahead.
Goal-Oriented, and Proud of It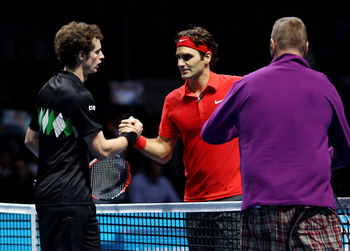 Julian Finney/Getty Images
Last week, Murray made headlines by stating that he wanted to finish the year in the top three of the ATP World Tour, overtaking Roger Federer for that position.
It's a bold statement to make, particularly as it sounds like a challenge is being issued to arguably the greatest player of all time.
But it's also refreshing to see that someone's not going to settle for being one of the top four players in the world.
Young is on a run—why not come out and say the goal is the top 25 before the end of 2011?
It could more pressure on him, but after all he's endured in his "young" career, he's shown that he's resilient enough to come through it.
Don't Lose Your Head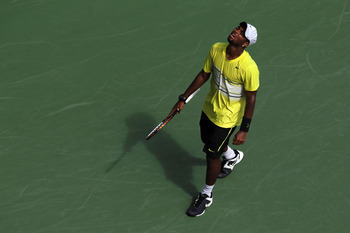 Matthew Stockman/Getty Images
How many times has the image of Murray screaming at himself or barking at his camp been captured on TV or in the newspapers?
Note to Young: Don't do that!
Seriously, though: Young has been known to get on himself on the court, but with the way things have been going for him as of late, perhaps that's a thing of the past.
He knows that he has the ability to beat top-10-caliber players (Gael Monfils, Stanislas Wawrinka and Murray); it's all about weathering the inevitable storm and getting through it.
Show the Team Spirit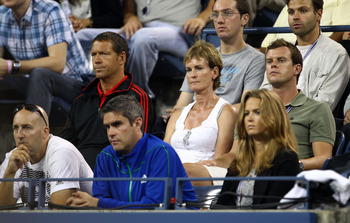 Julian Finney/Getty Images
Much has been made in the past about Young's sticking with his parents as his primary coaches and how that might have held him back.
He did crack the top 100 with them guiding the way, and that's not too bad a stat!
Young is working more with the USTA and is traveling with a respected coach, Mike Sell, during the Asian swing.
Murray has been quick to make changes to his team when he feels it's necessary, and it's hard to argue against the results.
A team can be fluid; it's all about finding the comfort level and the best people to get you where you want to be, which is something Young appears to be doing now.
Patience Is a Virtue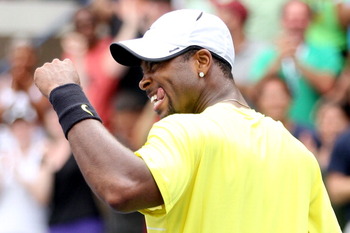 Matthew Stockman/Getty Images
In many eyes, Murray currently holds the title of "Best Active Player without a Major."
Young was supposed to have been where he is now in the rankings years ago. There is a sense of urgency in both players' circumstances; It's in how you handle it that makes or breaks a career.
Murray still has years of peak performance left and holds firm in his belief that a Slam will come. Young has even more time before his best game is on display, and there's no need to rush.
Good things come to those who wait—and do all they can to make them happen.
Keep Reading