November 23, 2016
Lee Corso picked the Cornhuskers on ESPN's College GameDay this morning, much to the chagrin of the Badgers fans in Madison. Entourage's Jerry "Turtle" Ferrara was on hand and couldn't believe it. 
Me personally, I agree with Corso and predict Nebraska to win. Taylor Martinez has the tools to run amuck and with two defensive starters out, this one is going to be much closer than the Vegas line is suggesting—Wisconsin is currently favored by 9.5 points.
The voice of the Cornhuskers chimed in on twitter this morning to update the injury situation: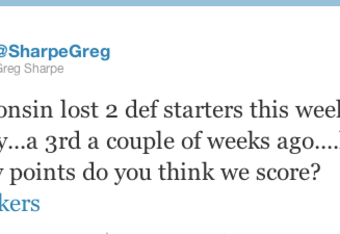 Like the new article format? Send us feedback!