National Football League: Some Weak Week 3 Post-Dictions
September 29, 2011
Week 4 of the young NFL season is almost here, and I know this is a little late, but I would still like to make some observations about week three's games. Never wise enough for "pre" dictions, here are some "post"dictions. After all the Week 3 games were over, two teams, the Buffalo Bills and the Detroit Lions, had both ended long time losing streaks to their opponents.
Buffalo Bills 34, New England Patriots 31: Chan Gailey, yes that Chan Gailey, who coached the Dallas Cowboys several years ago, has the Buffalo Bills off to a 3-0 start. The Bills (imagine that; 53 guys, all named William. Who knew?) were down to the Pats 0-21 and came back to win by three points on a last second field goal by Ryan Lindell. Imagine that, folks, a coach that is a cast-off of Jerry Jones has his team at 3-0 and at the top of their division.
Buffalo had not beaten New England in their last 15 regular season games. Gailey has proven, at least to me, that he can do a good job coaching, as long as his team owner does not interfere with the coaching decisions.
Detroit Lions 26, Minnesota Vikings 23: Much like the aforementioned Bills, the Detroit Lions had toiled in futility for 13 straight regular season games against the Vikings; it had been that long since the Lions had beaten Minnesota. Until Week 3, that is.  
The Bills were like Detroit in another way, too; they also had to come from far behind (20-0) to win against the Vikings. The Lions are led on defense by second year defensive tackle Ndamokong Suh. An NFL team that features a Boy Named Suh—somewhere, Johnny Cash is smiling...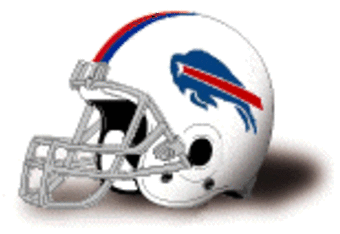 San Diego Chargers 20, Kansas City Chiefs 17: I picked San Diego as the winner in my survival league for Week 3. It saddens me a little to admit this, but the only reason I chose the Chargers was because of who they were playing. Kansas City is off to the worst start of any team this season. I know there are a couple of other teams that are also 0-3, but the Chiefs were the AFC West Champions last season, and that makes their bad start this year seem just a little worse than the others.
My ex-wife was a huge fan of the San Diego Chargers until she found out the real reason they are called the Chargers has nothing at all to do with either a credit card or a shopping mall.
New York Giants 29, Philadelphia Eagles 16: The Giants seem to play well against their division teams, and they did against the Eagles last week. Eagles quarterback Michael Vick complained during the postgame presser that he doesn't get the calls that other QBs in the league do.
Some radio commentators compared Vick's statements to those of former Los Angeles Lakers coach Phil Jackson, who has a reputation for bringing his complaints about the game officials and other teams to the forefront of public consciousness by merely suggesting that they exist.  It's sort of a "Zen" thing I guess, but to me, it seems like Vick is diverting attention away from his play on the field, which from time to time, tends to "go to the dogs." Sorry, but yes, I went there.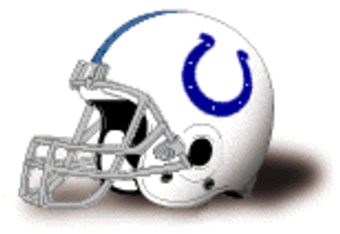 New Orleans Saints 40, Houston Texans 33: Houston's inability to convert in the red zone proved to be their downfall in this game. Three times in the first half, they penetrated the red-zone of the Saints, only coming away with three points for each drive. Sure, they scored each time, but if they had been touchdowns instead of field goals, they would have won the game. As it was, Houston essentially left 12 points on the field. 
There was one bright spot for Houston. In the fourth quarter, the Texans scored a TD on a pass to Kevin Walter that ricocheted off of no less than two Saints before Walter pulled it in and raced to the end zone for the score. Last year, in a game against Jacksonville, the ball was batted into the hands of a Jaguar wide receiver for the game winning Jacksonville touchdown. It's good to see the ball bounce Houston's way at least once.
Pittsburgh Steelers 23, Indianapolis Colts 20: The Steelers went into Indianapolis and just barely beat a Colts team that is depleted at key positions. The most notable is at quarterback while Peyton Manning is out mending his neck after surgery. The Colts were led in tackles by second year linebacker Pat Angerer.  He makes me so mad!
Well, for what it's worth (I know, not much), there are some post-dictions of week three's NFL games. Now I have to get a nap in before the weekend because let's face it, all those games are not going to watch themselves.