10 Players That Should Retire After 2011-12 NHL Season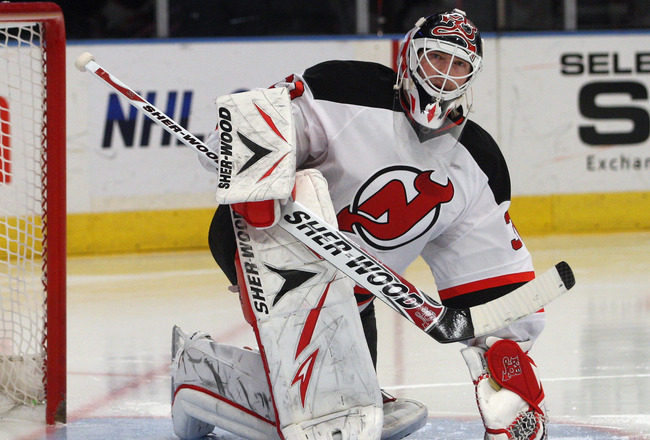 Jonathan Klein/Getty Images
Mark Recchi proved that experience can hang with youth when pushed to the brink.
Recchi, 43, helped lead the Bruins to the 2011 Stanley Cup before riding off into the sunset of retirement.
A handful of other NHLers are on their last legs but hoping to squeeze out one last championship run before they call it quits. Some still have something to offer, while others are just a shell of their former selves.
Whatever the reason, each player on this list would be wise to retire after this season.
Tomas Holmstrom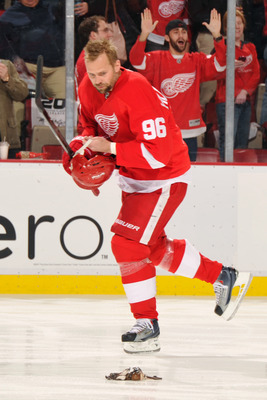 Jamie Sabau/Getty Images
Tomas Holmstrom has had a respectable career with the Detroit Red Wings.
However, Holmstrom will turn 39 during the upcoming season, and it may be time for the veteran, two-way forward to call it quits.
His production, which was never elite, has started to slowly decline over the last few seasons.
And while he is still and intricate part of the defense, Holmstrom's worth is dwindling.
Craig Rivet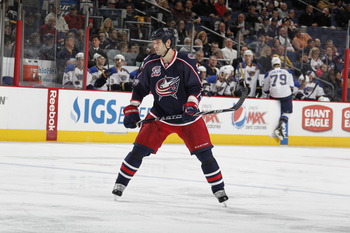 Gregory Shamus/Getty Images
Last season, the Buffalo Sabres made it obvious just how much Craig Rivet's value had decreased.
Despite the fact that Rivet was Buffalo's team captain, the Sabres were not shy with the healthy scratches.
Rivet would eventually be waived by Buffalo, leading to a pickup from the Columbus Blue Jackets.
John Madden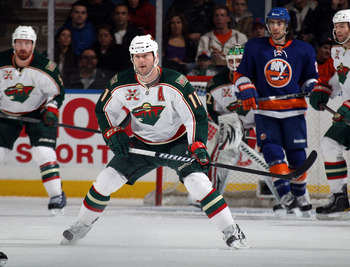 Bruce Bennett/Getty Images
While John Madden's value certainly lies in his defensive prowess, the fact that he has not been able to eclipse the 30-point mark his last three seasons is alarming.
Madden is 38 years old, and has another season or two left in the tank.
Sami Salo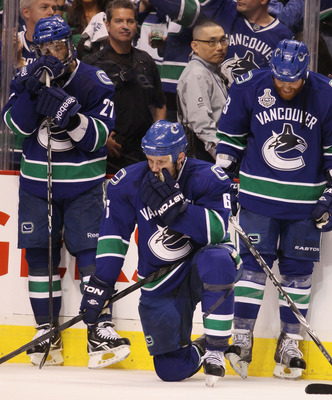 Elsa/Getty Images
Sami Salo is a reliable depth defenseman for the Vancouver Canucks.
Unfortunately, he showed his limitations at times during the playoffs when asked to do too much.
Salo just turned 37, so it's not out of the question to suggest that he could be finished after the year.
Nikolai Khabibulin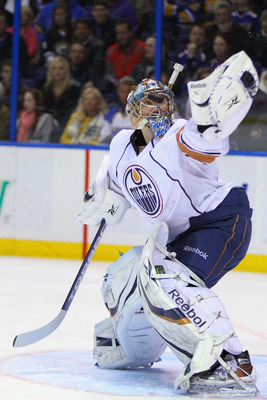 Dilip Vishwanat/Getty Images
Nikolai Khabibulin has quickly tailed off during the latter stages of his NHL career.
Both on and off the ice, Khabibulin has not displayed the same level of commitment we have become accustomed to.
At the moment, he is an excellent backup to Devan Dubnyk. In the long term, he has very little worth.
Nicklas Lidstrom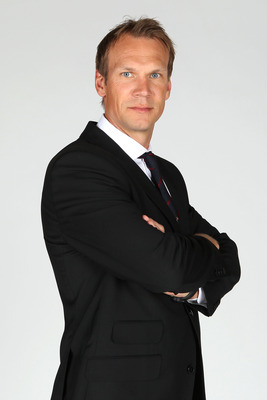 Jeff Gross/Getty Images
Nicklas Lidstrom opted to come back for another season with the Detroit Red Wings.
Lidstrom won his seventh Norris Trophy the past season, so he certainly still has plenty left in the tank.
That being said, I would be surprised if Lidstrom managed to muster another season beyond 2011-2012.
He is 41 years old, and there is not much of a reason for him to continue his legendary career.
Dwayne Roloson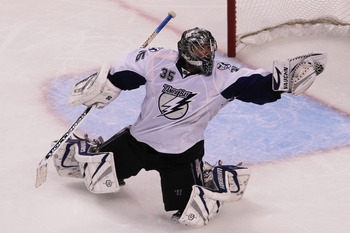 Jim Rogash/Getty Images
What Dwayne Roloson has done between the pipes at the age of 41 is remarkable.
However, in the 2011 NHL Playoffs I saw a worn down Roloson; he wasn't as sharp and looked beaten down.
He is likely looking for one last shot at the Stanley Cup, but retirement is right around the corner for Roalie the Goalie.
Brian Rolston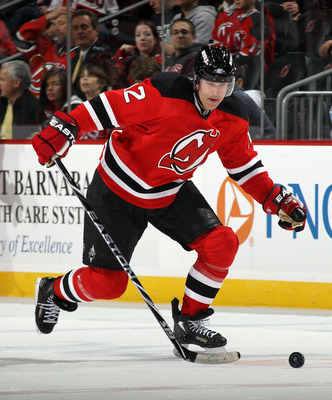 Bruce Bennett/Getty Images
Brian Rolston has never been one to put up outstanding numbers, but injuries have further affected his production.
He'll get a change of scenery after being traded to the New York Islanders this offseason, but Rolston's days in the NHL are numbered.
Teemu Selanne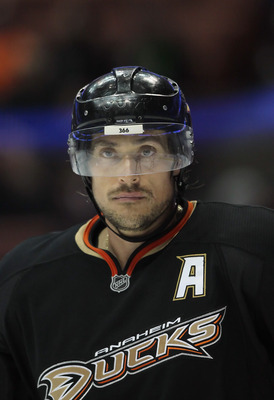 Jeff Gross/Getty Images
Teemu Selanne is not done producing crazy numbers.
That much is made evident by the fact that Selanne notched 80 points last season .
Now 41 years old, Selanne has decided to come back for another season.
Unfortunately, his knees could force him into retirement after this season.
Martin Brodeur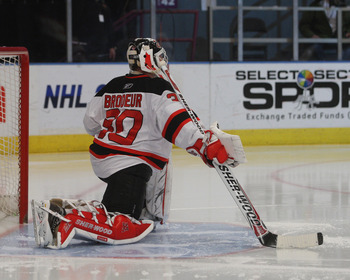 Jonathan Klein/Getty Images
Martin Brodeur is doing nothing but hurting his legacy in his attempts to elongate his NHL career.
Brodeur, 39, has insane career totals, and whether he was a product of a great defensive scheme is a moot point.
The Canadian netminder could easily quit while he's ahead and not deal with the slight rebuilding project New Jersey is undergoing.
In my opinion, Brodeur's skills are eroding at a relatively quick pace and has also been getting dinged up in recent years.
We are seeing the final chapters of an incredible career.
Keep Reading