Sam Cassell and the Ugliest Jocks in Sports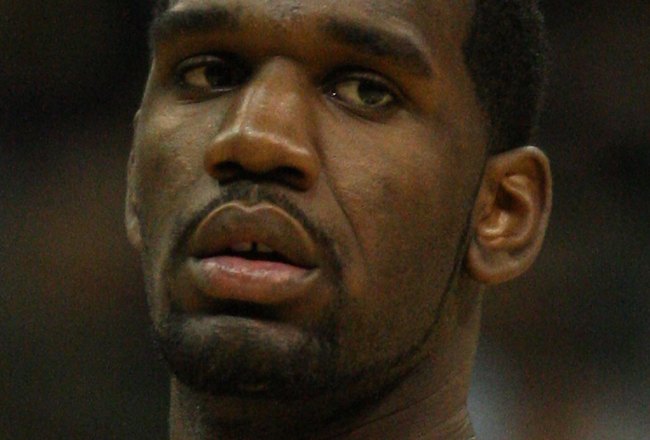 No Brad Pitts here
Ronald Martinez/Getty Images
It's good some athletes have to wear helmets because there are some ugly jocks
Check this out if you dare. I will just tell you that is good that most of these people make a lot of money because they aren't exactly rich in looks. Since it is so close to Halloween I will introduce you to some pretty frightening images. Some of our sports heroes are just disgustingly ugly. I will profile 25 of them through some of the most horrific images ever captured on film (not really that bad, but close).
Let me just let you know that Summer Sanders probably won't show up in any of the images. There are two reasons: she is too good looking and she is too smart to be caught dead being pictured with these ugly pukes.
E.T Phone Home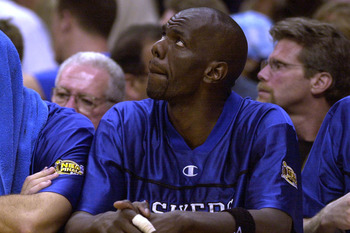 E.T phone home.
Otto Greule Jr/Getty Images
When did they start letting space aliens into the NBA?
Randy Johnson: Nice Facial Craters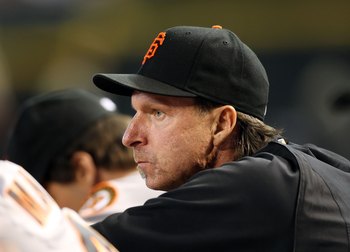 Gorgeous
Christian Petersen/Getty Images
Proactive got rid of the zits but left behind some nasty holes on Randy Johnson...
Gheorge Muresan: Is the Circus in Town?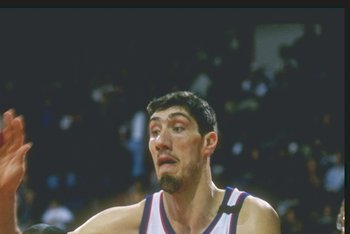 wow
Doug Pensinger/Getty Images
Gheorge Muresan played for the Bullets. I would rather eat a bullet than gaze at that grotesque mug for an extended period of time.
Sam Cassell: The Mother Ship Has Dropped Many on Earth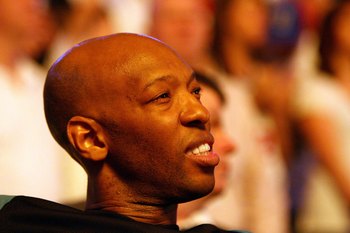 A head shaped like an Roswell alien
Elsa/Getty Images
Sam Cassel will not win any beauty pageants any time soon, but at least he is a real athlete unlike the freakish Muresan.
Dennis Rodman: How Did Jordan Not Puke Every Day?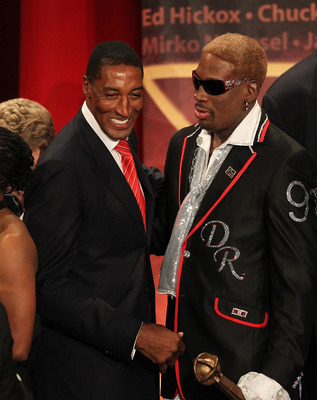 Two for the price of one
Jim Rogash/Getty Images
Dennis Rodman, who is naturally pretty ugly, accentuated his ugliness with some good old fashioned American ingenuity. Scottie Pippen, on the other hand, is simply born with some serious genetic defects in the "easy on the eyes" department.
Mark McGwire: Roids Can Only Do so Much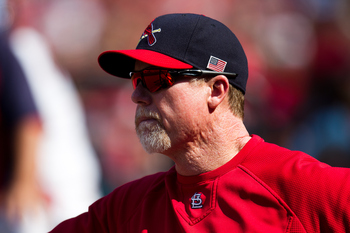 How about a skin graft?
David Welker/Getty Images
Wow Mark McGwire! Pasty, nasty, pitted flesh. I feel like going to Home Depot and buying some spackle.
Popeye Jones: Yet Another E.T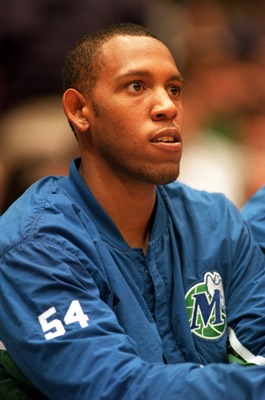 Popear Jones
J.D. Cuban/Getty Images
Popeye Jones looks like an alien bred with a horse. Just an incredible masterpiece of ugliness.
Dirk Nowitzki: It's a Good Thing He Has a Feathery Stroke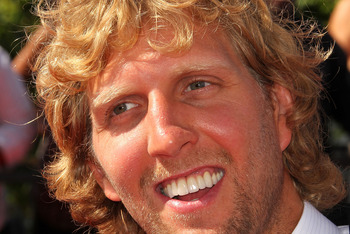 Did Michael Bolton and the guy off Thirty Something have a kid?
Frederick M. Brown/Getty Images
Are those teeth real? They look like they were fashioned out of a Dove soap bar.
Patrick Ewing: He Could Break a Mirror
Pat
Jeff Zelevansky/Getty Images
With Patrick Ewing, do I really need to beat this one into the ground?
Marshawn Lynch: Sans Helmet (it Would Help)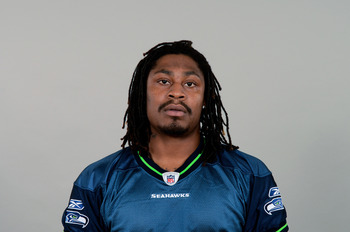 Sorry I didn't show him helmeted
Handout/Getty Images
Looks a little like Predator. Maybe he could take on some of the other guys and we could film a new "Predator vs. Alien" movie.
I Didn't Forget the Ladies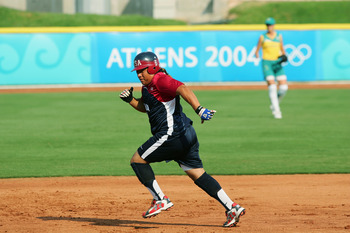 Chaz Bono?
Ezra Shaw/Getty Images
She's a little teapot short and stout...
Ronaldinho the Ugly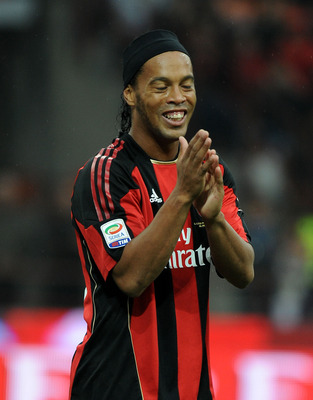 Butt Ugly
Massimo Cebrelli/Getty Images
If Gumby and Steve-O procreated this would be the result.
Two Cards Make the Slideshow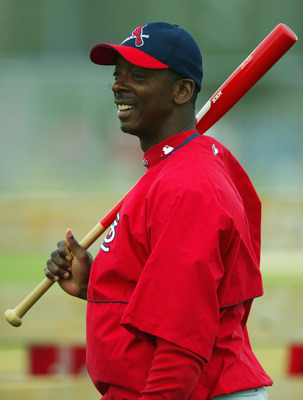 No this slideshow is not about the Roswell crash
Robert Laberge/Getty Images
Speed, great batting average, yet he would have a negative average based on looks. Bear in mind, I selected probably his best photo.
Carlos Tevez: What a Slobbering Goof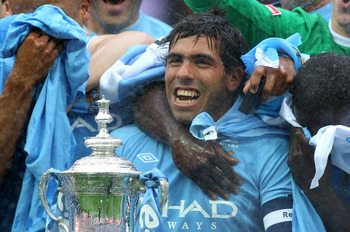 he could take care of an apple
Alex Livesey/Getty Images
Thank God Beckham can raise the bar for soccer player looks because Tevez drags it down several notches.
Good Thing He Has a Live Arm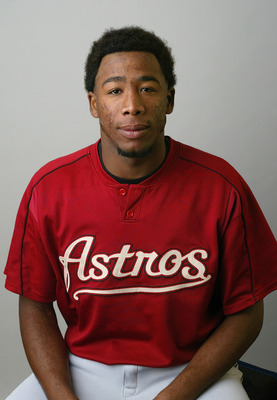 another Proactive candidate.
Rick Stewart/Getty Images
...a lot of time has been spent in front of the mirror popping ripe zits for this guy.
Barf!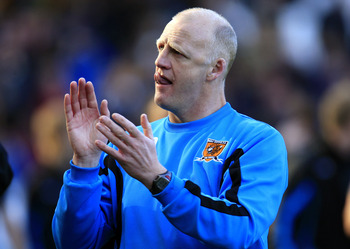 another soccer freak
Jed Leicester/Getty Images
If the dude from Night Court and the dude off the Hills Have Eyes had their DNA mixed in a petri dish and fertilized, this hideous monstrosity would be produced.
Fantastic Choppers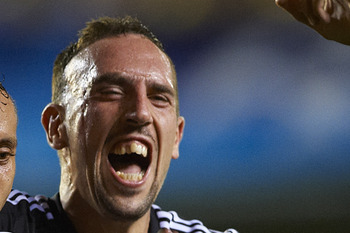 There are some ugly futballers
Manuel Queimadelos Alonso/Getty Images
Just out and out grotesque.
Otis Nixon: A Bit Freakish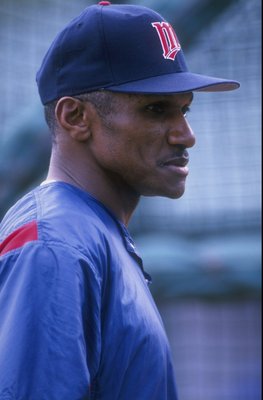 Is he real?
Craig Melvin/Getty Images
Otis is not a handsome man.
Vinnie Johnson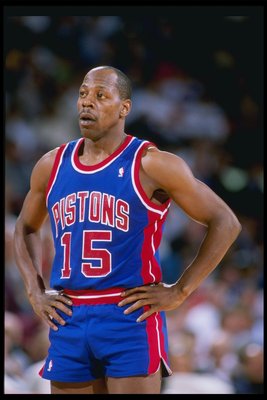 Why the long face?
Tim DeFrisco/Getty Images
Vinnie and Rodman teamed up right? What a disgusting lineup.
Joakim Noah: A Face Transplant Is in Order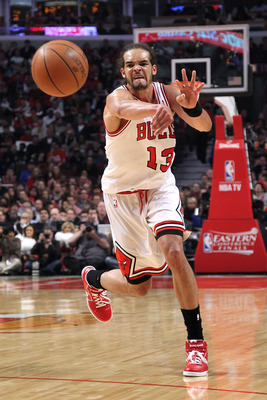 beaten with the ugly stick
Mike Ehrmann/Getty Images
I don't usually recommend face transplants for people unless their original face is ripped off by a chimp, I have to make an exception for Joakim Noah. I think a plastic surgeon should remove his current face and transplant one from a cadaver.
I Thought Scottie Pippen Deserved His Own Pic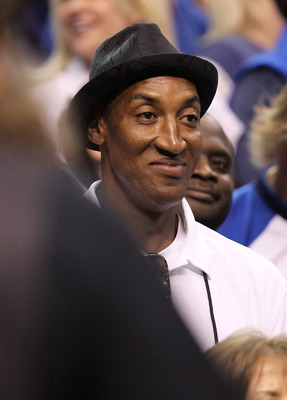 nice beak
Ronald Martinez/Getty Images
It's a good thing Chicago also has a statue of Jordan to offset the one of Pippen or they would have people spilling their dinner all over the place.
Another Beautiful Beak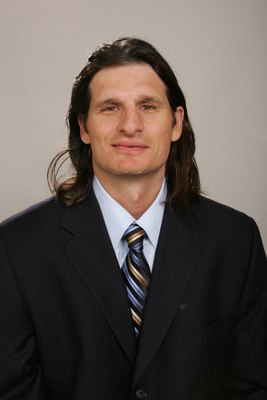 Chuck Manson?
Getty Images/Getty Images
Looks like the offspring of Randy Johnson and the guy who played Laling in Carlito's Way.
Didn't Want to End on a Bad Note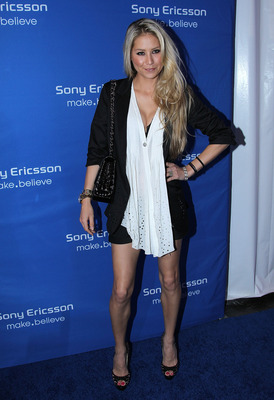 A slight difference in looks
Mike Ehrmann/Getty Images
I wanted everyone to be able to get their stomachs settled after the previous disturbing photos so I thought I would include this.
Keep Reading