Washington Football: Grading the Dawgs Game vs. the California Bears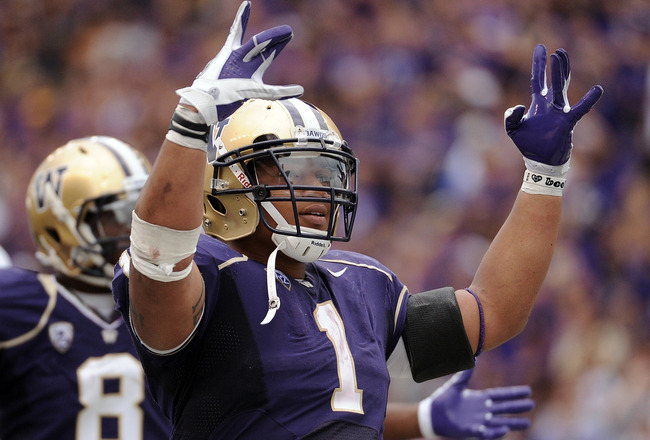 Harry How/Getty Images
Probably one of the most important games this season for the Washington Huskies, the 31-23 nail-biter over the California Golden Bears, helped solidify the Dawgs' quest for a bowl berth.
Keith Price was brilliant yet again, and the defense rose up at the most opportune moments to help seal the win.
At 3-1 overall, and 1-0 in the Pac-12 North, this game might just springboard the Huskies' conference hopes for the rest of the season.
Quarterback: A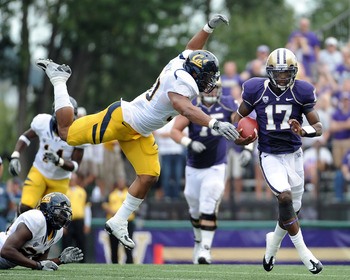 Harry How/Getty Images
Injury, what injury?
QB Keith Price looked completely healthy for his brilliant performance against Cal.
He went 19-of-25 and scrambled effectively, making up for a surprisingly lackluster running attack.
It's time to place Price in the top echelon of Pac-12 quarterbacks.
Running Backs: B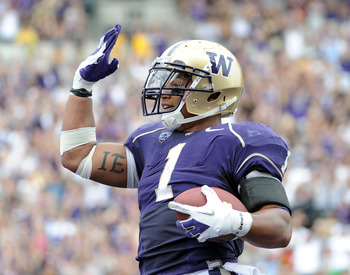 Harry How/Getty Images
While RB Chris Polk faced tough sledding against Cal's defense, he made up for it with a crucial long touchdown pass that was the margin of victory.
Polk continues to show his resiliency and toughness.
Receivers: A-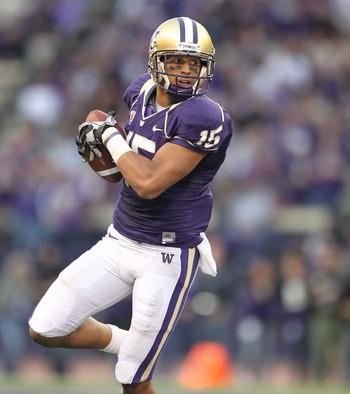 Otto Greule Jr/Getty Images
This group caught everything thrown to them, often in 3rd-and-long situations.
They picked a perfect time to step up and spark the offense to a blazing performance.
O-Line: C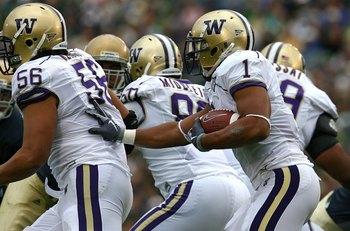 Jonathan Daniel/Getty Images
A mixed bag for this beleaguered group; while the pass protection held up pretty well, the run blocking left much to be desired.
They will have to step it up against the Utah Utes next game.
D-Line: C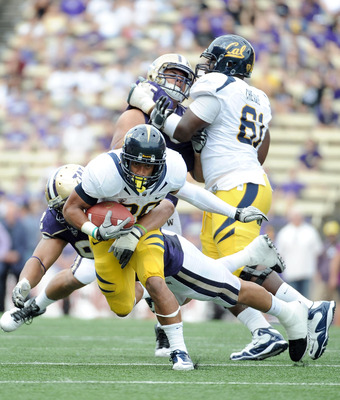 Harry How/Getty Images
Allowed Cal a few too many yards rushing and could not put consistent pressure on Cal QB Zach Maynard but redeemed themselves with the goal-line stand of the season to win the game for the Dawgs.
Linebackers: C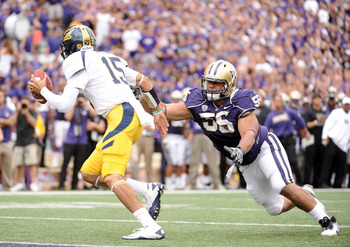 Harry How/Getty Images
Did a poor job containing the edges against Cal's running backs and looked lost dropping back into pass coverage.
What brings this grade up to a C is the heroic effort from Cort Dennison. He had double-digit tackles while playing through some painful injuries.
The rest of his defensive teammates should take notes.
Secondary: D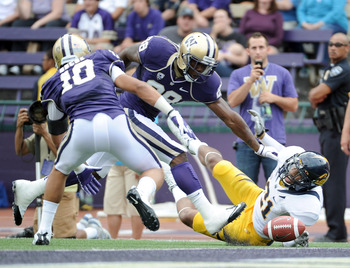 Harry How/Getty Images
If it wasn't for the coverage on the final two pass plays, this grade would be an F.
Cal owned the downfield plays all game long, and the 90-yard touchdown by Cal's Keenan Allen on a 3rd-and-20 play proves it.
However, those last two plays were the secondary's shining moment this season.
Special Teams: B+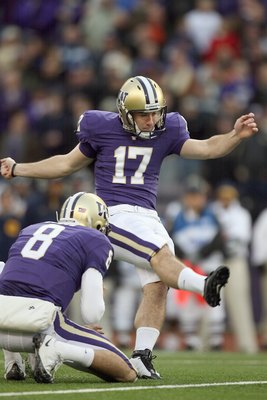 Otto Greule Jr/Getty Images
The coverage teams were solid, as was the kicking game.
Folk may have missed a field goal, but it was just short of his longest attempt ever.
Coaching: A-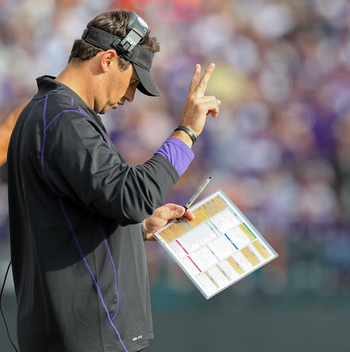 Otto Greule Jr/Getty Images
This grade is based almost exclusively on the biggest plays for the Huskies on both offense and defense.
Coach Steve Sarkisian had noticed that Cal's defense was vulnerable down the middle to running back Chris Polk coming out of the backfield and going long. He waited until just the right moment to call this play, which resulted in a 70-yard touchdown that provided the winning margin.
On the final play of the game, UW's defensive coaches told CB Quinton Richardson that Cal would throw a fade pattern to WR Keenan Allenbingo! Richardson used that knowledge to provide tight coverage and force an errant throw to seal the victory.
Intangibles: B+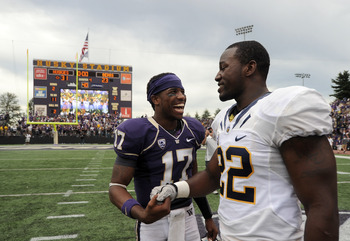 Harry How/Getty Images
In a pivotal game that could shape the Huskies' season, the Dawg players found a way to win on the last play against a very good Cal squad.
This can only boost the confidence of the entire team as they head on the road to face another tough opponent in Utah.
Overall Grade: B+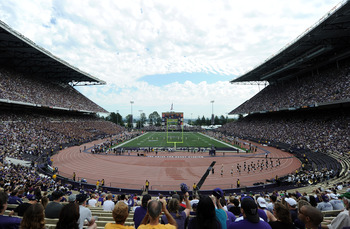 Harry How/Getty Images
The Dawgs are hitting their stride heading into Week 5, and Husky fans are starting to believe in this year's squad.
As long as Price plays at his current level and the defense finds a way to improve every week, the Huskies could make some noise in the Pac-12 North.
Keep Reading

Washington Huskies Football: Like this team?