The Sexiest Cheerleaders in Miami: Who Has the Most "Talent" in South Beach?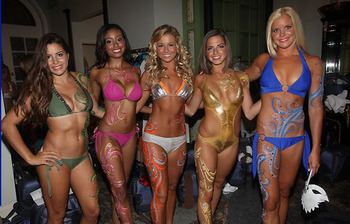 Miami isn't the best city to be a sports fan.
The Dolphins haven't won a championship in 38 years. The Panthers haven't been to the playoffs in almost a dozen seasons. The Marlins struggle to fill the stadium, even on the weekends. The Miami Heat are awesome, but tragically, it looks like we're going to forgo at least one NBA season.
Even when you show up to catch the game live, it can be hard to try and watch when it's so easy to get focused on the peripheral action.
Upon careful consideration, I've narrowed the list down to forty. Forty Dolphin Cheerleaders, Marlin Mermaids, Heat Dancers and Panther Ice Dancers. Who's the hottest? Cast your vote in the comments.
40. Marlin Mermaid Jackie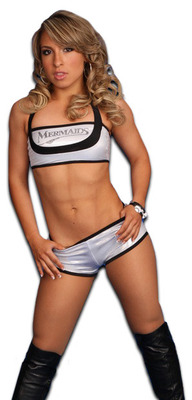 The Marlin's high strikeout total may be in part due to Jackie.
39. Heat Dancer Nicole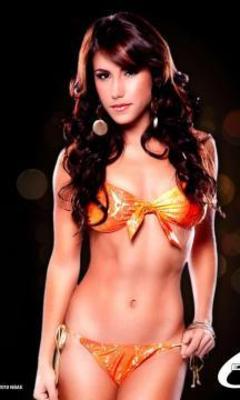 Nicole spices things up at home games.
38. Dolphin Cheerleader Brooke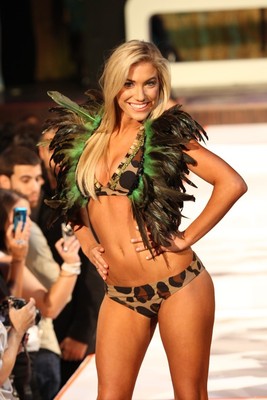 Brooke makes a fashion statement.
37. Heat Dancer Taryn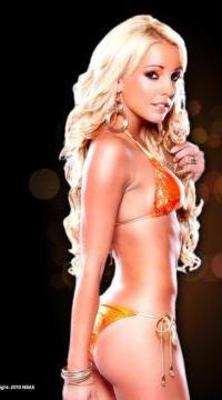 This photo makes me wish I was a professional string puller.
36. Panther Ice Dancer Brittany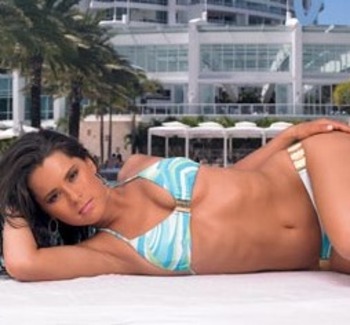 Brittany takes a break by the frozen tundra on South Beach.
35. Dolphin Cheerleader Tatiana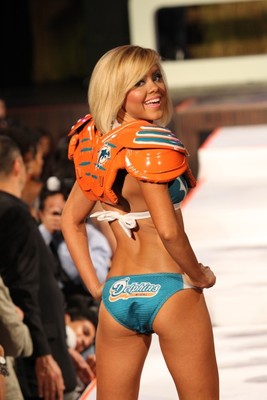 Tatiana heard the Phins were a little thin at the linebacker spot.
34. Marlin Mermaid Priscilla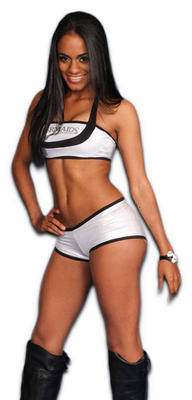 Priscilla's favorite show is "Jersey Shore," but we won't hold that against her.
33. Heat Dancer Sophia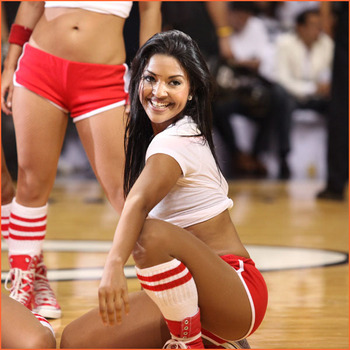 Sophia just taking a break at gym class.
32. Dolphin Cheerleader Bekah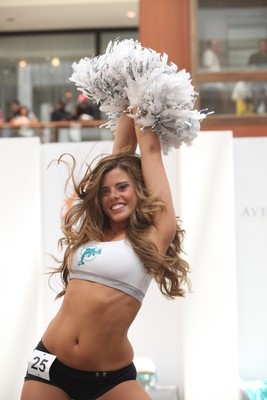 Bekah looking like a rock star.
31. Panther Ice Dancer Catherine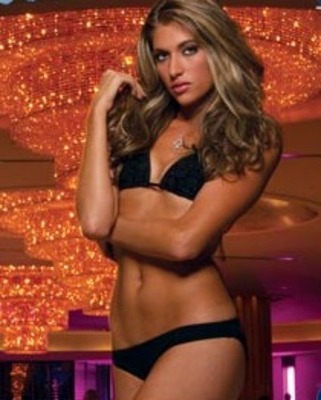 Catherine is always dressed for the occasion.
30. Dolphin Cheerleader Andrea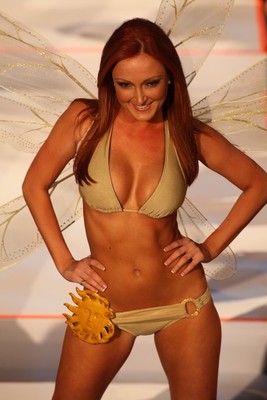 Andrea shows off another interesting look for Miami.
29. Heat Dancer Natalie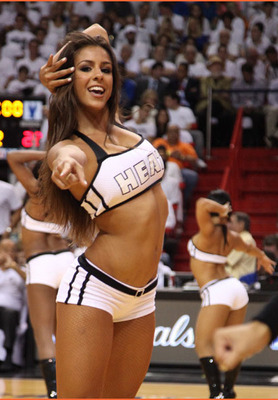 Natalie pointing out a camera.
28. Marlin Mermaid Carin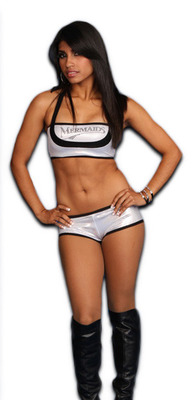 You would normally offer to buy a woman who looks like this a drink, but Carin would say, "No thanks, I brought my own six pack."
27. Dolphin Cheerleader Michelle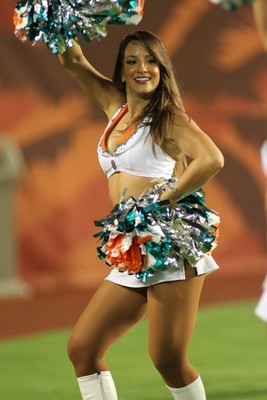 Michelle doing what she does.
26. Panther Ice Dancer Lola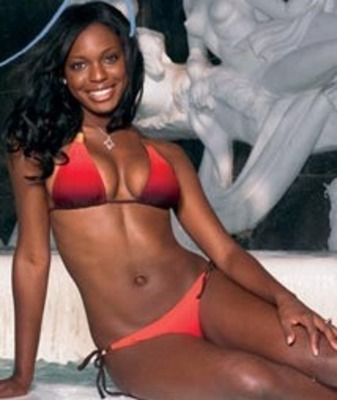 Lola taking a break before the season starts.
25. Heat Dancer Sari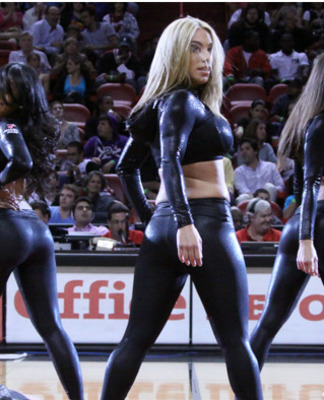 Sari displays additional assets, bonus talent on right and left.
24. Dolphin Cheerleader Kylee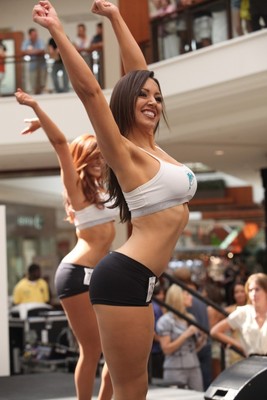 Kylee has many attributes that help her contribute to the Miami Dolphins fanbase.
23. Marlin Mermaid Karen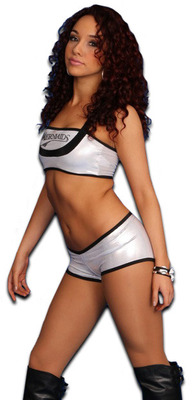 Karen's biggest pet peeve are grammatical errors...
22. Heat Dancer Susannah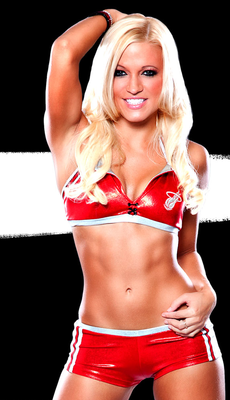 Susannah probably works out more than you do. Just an observation...don't hate!
21. Dolphin Cheerleader Natalie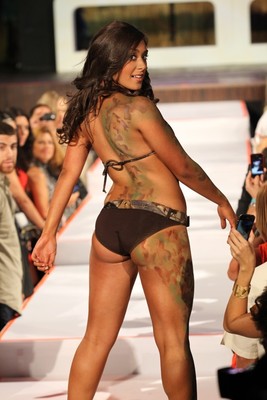 This picture has got it all. It's like a mental photo of my dreams from last night, a fashion show, body art, George Michael watching from the left side. GET OUT OF MY HEAD!!!
20. Panthers Ice Dancer Jenny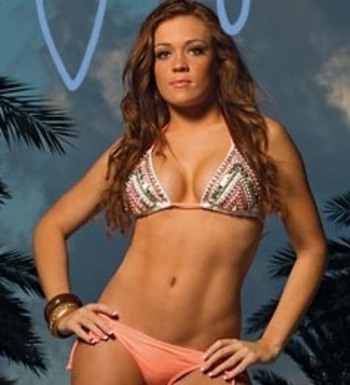 Jenny likes to eat cheeseburgers and fries, and her favorite movie is "Mean Girls."
19. Marlins Mermaid Brittany
Brittany's favorite song is "I Hope You Dance," we're all glad that she does.
18. Dolphins Cheerleader Kiley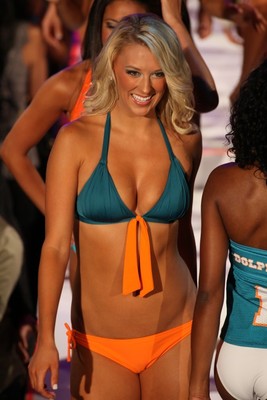 Smiley Kiley struttin' her stuff at the fashion show.
17. Marlins Mermaid Ashley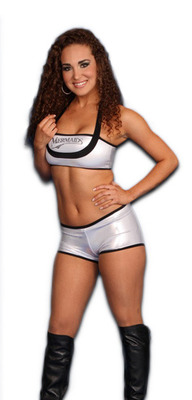 Ashley's favorite movie is "Dirty Dancing." I'm sensing a trend amongst the Mermaids.
16. Heat Dancer Ashley Z.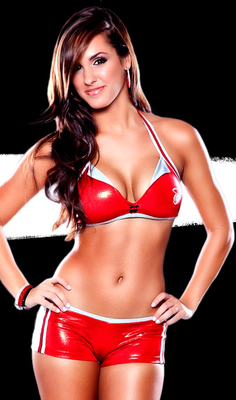 One of three Ashleys on the dance squad.
15. Marlin Mermaid Naty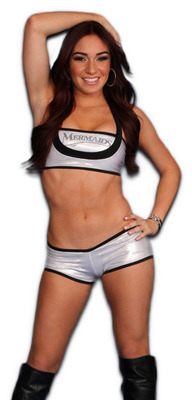 Naty bears a striking resemblance to a young Gloria Estefan, and is a student of many types of dance.
14. Dolphins Cheerleader Natasha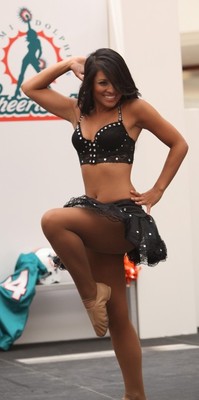 13. Ice Dancer Brittney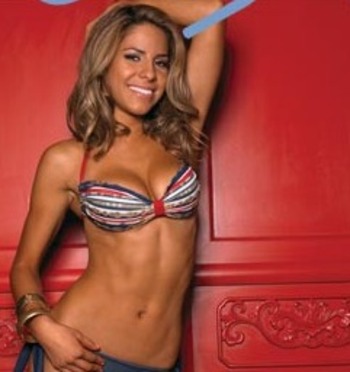 Brittney was a police officer for Halloween last year. Even the cops are hot down here.
12. Dolphins Cheerleader Lily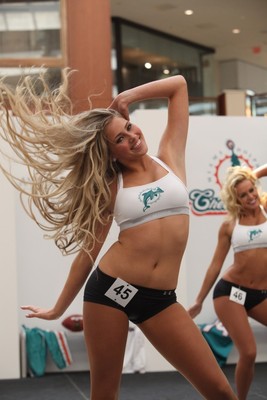 Lily is bringing 80's hair back.
11. Heat Dancer Natalia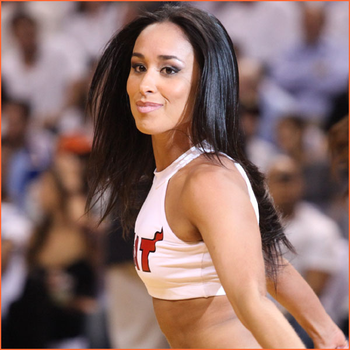 10. Dolphins Cheerleader Pam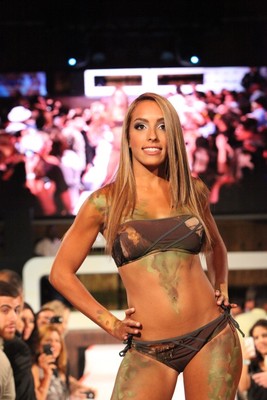 On the runway or on the sideline, Pam is never out of her element.
9. Marlins Mermaid Natalia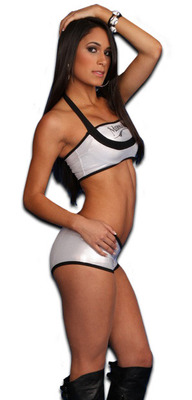 Natalia's favorite movie is "Titanic," and baseball fans go overboard for her.
8. Panthers Ice Dancer Simona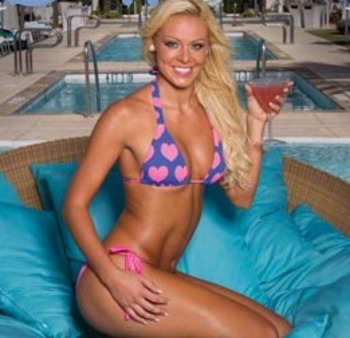 Simona doesn't like elevators, she prefers the stairs.
7. Heat Dancer Natalie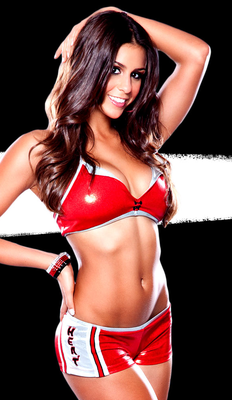 6. Dolphins Cheerleader Jessica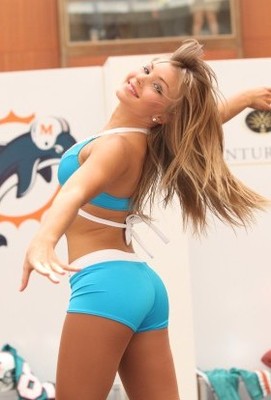 5. Panthers Ice Dancer Judy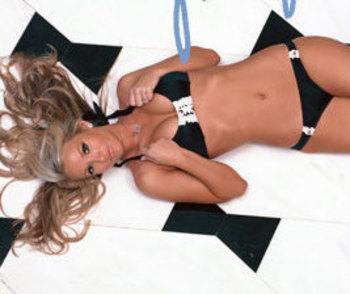 Judy never lies down on the job...except for this once.
4. Dolphins Cheerleader Brianne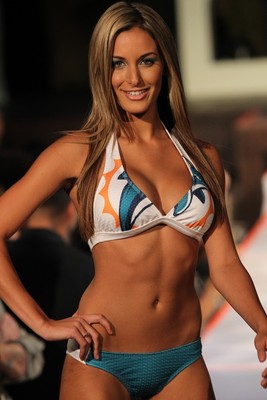 It's Week 3 and we are out of the playoff race, but Brianne gives us a reason to tune in.
3. Marlins Mermaid Stef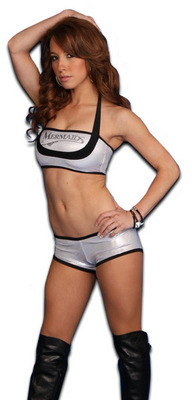 2. Marlins Mermaid Valentina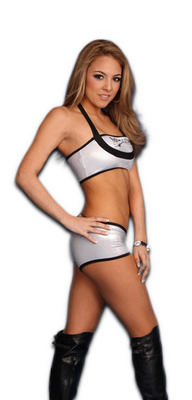 Valentina's favorite movie is "The Little Rascals."
1. Dolphins Cheerleader Idelys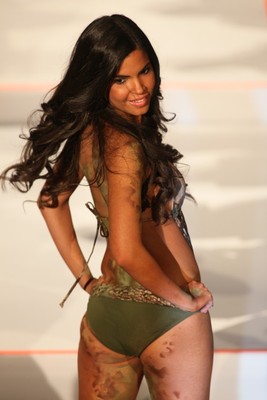 Idelys on the catwalk.
Talent is subjective, but I think we all agree that the talent is all over the place in South Florida.
Keep Reading