Top 5 Most Obnoxious College Fan Celebrations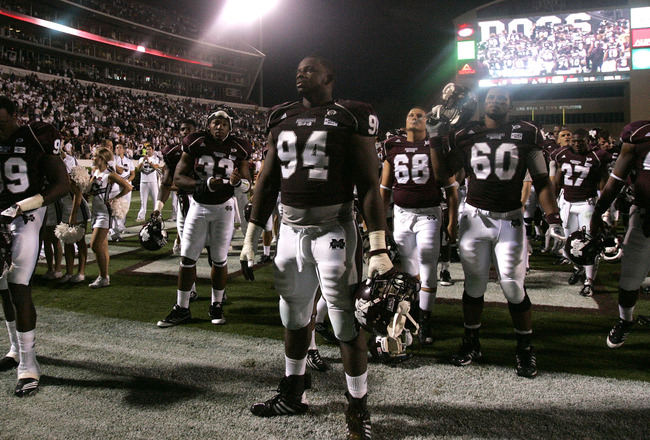 Butch Dill/Getty Images
For many years, football was meant to be enjoyed; don't get me wrong, but some fans have passed the "enjoyment" boundary for other College Football fans.
This list will include the teams that we all hate for some reason, The chants, the gestures, and just objects that signify and classify these colleges.
5. Mississippi State: Cowbells
I can just imagine the amount of patients in Mississippi telling their doctors that they think they have ruptured ear drums.
This tradition is enough to drive a MSU fan crazy; imagine the opposing teams thoughts. I was at a game in Gainesville against MSU and the Gator fans were complaining.
4. Florida Gators : Gator Chomp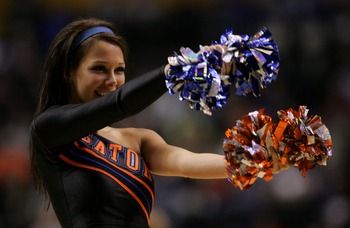 Andy Lyons/Getty Images
Now don't get me wrong, I'm a Gator fan but the chomp can get annoying. This has been a celebration for as long as I can remember and it has just intensified ever since.
I started out thinking it was cool and new. But in the last 10 years, it has gotten old.
3. Arkansas : Woo Pig Sooie!!
WOOO PIG SOOIEEEEE!!!! Are you kidding me, this chant is the most annoying thing to people because it makes NO SENSE.
How does someone come up with these things? I don't know, but I do know it is obnoxious, very obnoxious.
2. FSU : The Chop
All I can say is SHUT UP!! Being a Gator fan i've heard this way too much. They need to something better than watch some dude dressed up like Chief Osceola throw a burning spear in the ground. Is this what people in Tallahassee do for fun?
1. Wisconsin: Jump Around
I'd rather not jump around to this, but if they had a better Football team it would be a different story . I'm seeing this way too much now.
I can't believe how many people actually do this. House of Pain only had one hit but of course it had to be "Jump Around."
Keep Reading

USC Football: Like this team?