Notre Dame vs. Pittsburgh: Why The Irish Won't Join Pitt in the ACC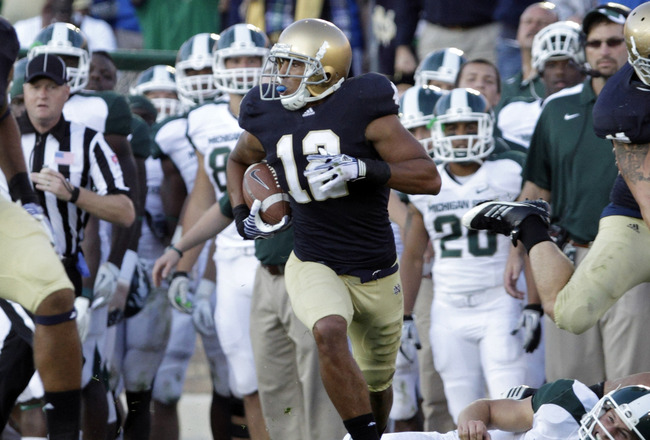 John Gress/Getty Images
While the Syracuse Orange and Pittsburgh Panthers are taking their talents to the Atlantic Coast Conference at some point in coming seasons, the Fighting Irish of Notre Dame will not be joining their Big East counterparts in the ACC.
Ever since the Notre Dame Football program was developed in 1887, the Irish have never been a part of a college football conference, as the team has resided as one of the few schools that have remained a football independent in the era of conference play.
With the birth of super conferences on the horizon, the Fighting Irish still have plenty of reasons to remain an FBS independent, instead of joining either the Big Ten, ACC or any other league for their football program.
Bleacher Report is your home for college football for the 2011 season. From previews to game coverage, from live blogs to updates, from the rankings to the bowls, Bleacher Report blanks the sport of college football. Keep it here throughout the season for the best news, highlights, analysis and more.
Freedom of Scheduling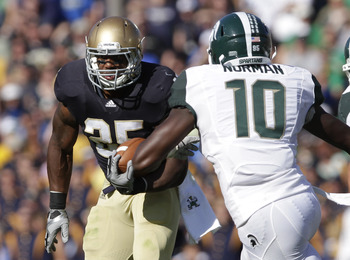 John Gress/Getty Images
With the Fighting Irish having major rivalries with teams across many conferences, the freedom of scheduling in South Bend gives Notre Dame the chance to showcase their team against a variety of teams during the season.
In addition to open scheduling, Notre Dame can have neutral site games like the 2010 game with Army at Yankee Stadium and still have a large amount of fans in attendance due to alumni being spread all across the United States.
Recruiting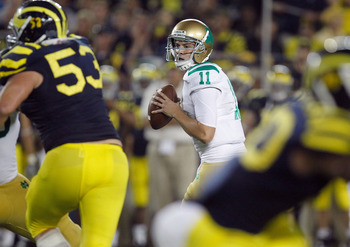 Gregory Shamus/Getty Images
While some teams have pipelines into certain states for recruiting new talent, the continental United States is practically the pipeline for Notre Dame as even with some poor records as of late, the Irish are still known across the nation.
As you look at the 2011 recruiting class for the Fighting Irish, the group of incoming freshman for Coach Brian Kelly ranges widely from Florida to New Mexico, California to Michigan; adding several student-athletes representing 14 different states in the 2011 class.
Revenue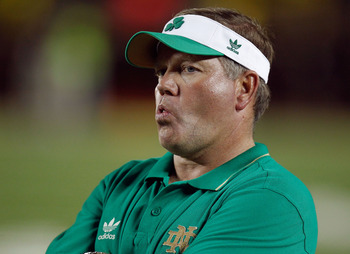 Gregory Shamus/Getty Images
While leagues like the SEC and Pac-12 are raking in the money with new television deals, the Fighting Irish are still the lone football program that have a deal with a major television network in NBC, as the team does not have to participate in revenue sharing like other conferences.
Keep Reading

Notre Dame Football: Like this team?